Goodman AC Unit Review
November 16, 2022
Rather than focus on one Goodman AC unit model, we review the whole Goodman air conditioner lineup in this article. If you're trying to decide if a Goodman AC unit is a good choice for your home, let's find out!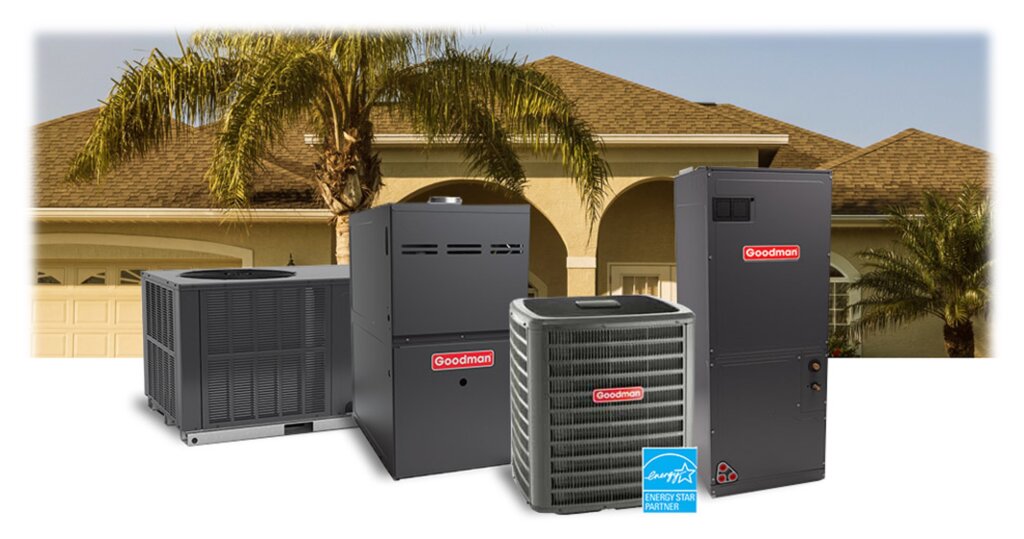 We Promote Many Brands – No Bias Here!
First things first, so you know who exactly is providing this Goodman AC unit review and why it is unbiased:
Magic Touch Mechanical sells and installs Goodman air conditioners in and near Phoenix, AZ.
We also sell and install:
Lennox
Bosch
American Standard (Trane)
Gree
Mitsubishi
Rheem
Day & Night
Fujitsu
Amana/Franklin (owned by Daikin who also owns Goodman)
Daikin
AirTemp
Several others for specific applications
Point being, we offer and regularly install over a dozen brands. We like to say, we offer options, not ultimatums, so our clients can choose the brand that meets their needs. While most HVAC companies offer 1, 2, or possibly 3 brands, we offer our expertise, and you choose the brand!
We only offer & install brands that we have or would install in our own home.
We are not being paid by Goodman air conditioning for writing this Goodman AC unit review.
What we sell is Magic Touch Mechanical quality installation, knowledge, & service – no matter which brand HVAC system our client chooses.
Do I Recommend Buying a Goodman AC Unit?
I founded Magic Touch Mechanical 26 years ago, have over 35 years of HVAC experience, and hold multiple contractor's licenses. I wholeheartedly recommend Goodman air conditioning & heating equipment and have been offering it to our clients for 20+ years.
Goodman AC units, like every other brand, have pros and cons but can, and do satisfy many homeowners needs. As I said, I recommend brands I would install in my own home, and I'd have no problem owning Goodman. I do not currently own a Goodman air conditioner, but I have in the past and had no complaints.
Are Goodman AC Units Good, Man?
The key to getting many reliable years of comfort and service out of a Goodman AC unit is proper installation.
Pro Tip: The key to reliability and comfort for many years from any brand air conditioner is proper installation!
Magic Touch Mechanical has installed thousands of Goodman AC units, furnaces, coils, heat pumps, and components over the years. As we've been in business for over ¼ century, we have clients we installed Goodman's for 15 – 20 years ago, now buying another Goodman. The fact that so many people choose Goodman again after owning one for years, speaks to the brands quality.
My opinion as a 35-year HVAC professional and contractor is yes, Goodman AC units are indeed good, man. Sorry, I know that was cheesy!
Goodman AC Units are Made in the USA
Goodman air conditioners are made in the USA, most of which come out of their factory outside Houston, Texas. The 4.2 million square foot manufacturing facility is undoubtedly the most technologically advanced and impressive plant's I've ever visited.
I've toured the Trane/American Standard plant, as well as Lennox, York, Rheem, Nortek, Goodman, and others. Having seen the inner workings of most of the major players U.S. based production lines, Goodman's is the most, "wow".
If "Made in America" is important to you, there's a very good chance that Goodman AC unit you choose was built in Texas.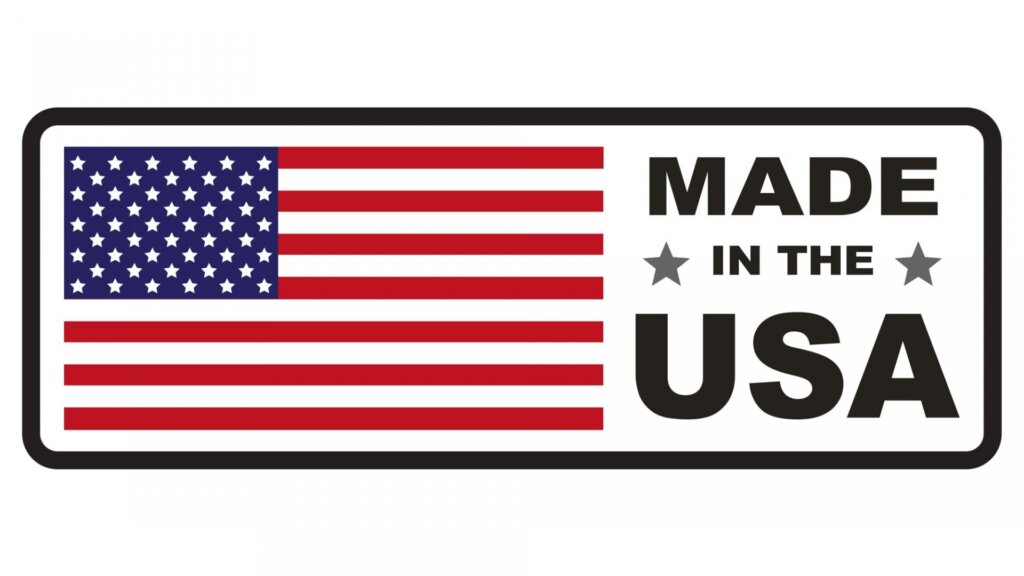 Amana, Franklin, & Quiet Flex are Also Daikin Owned
Goodman air conditioning is owned by Osaka, Japan based Daikin Global. Daikin is one of the largest HVAC manufacturers in the world with operations on every continent except Antarctica. Apparently, Antarctica isn't a huge market for air conditioning installers – go figure!
Aside from Daikin and Goodman AC units, the company also manufactures Franklin, Amana, McQuay and the flexible duct brand, Quiet Flex.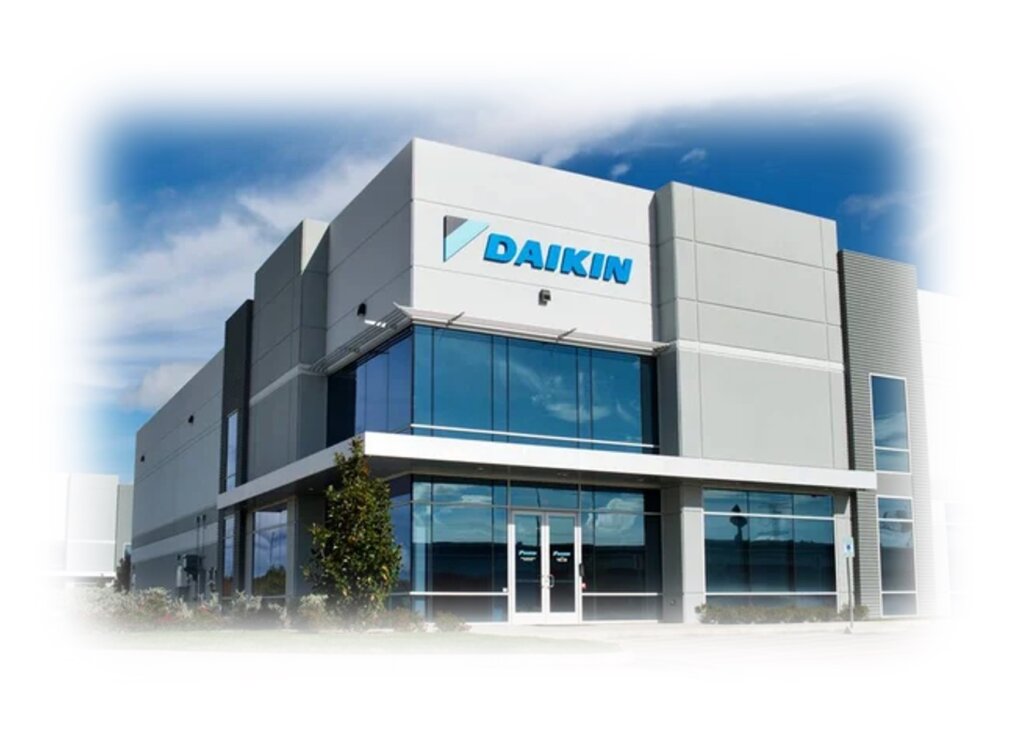 Dare to Compare
How does Goodman Air Conditioning compare to brands like Lennox, Bosch, Gree, Trane, Carrier, and the rest?
Years ago, Goodman produced a series of brochures and other literature with the slogan, "Dare to Compare" on the cover. We show clients different brand specifications & pricing side by side at the kitchen table so they can easily compare products. The Dare to Compare literature was quite helpful as it showed how all the big brands stacked up side by side. Of course, they produced this material because their product offerings could easily stand up to the likes of Trane, Carrier, etc.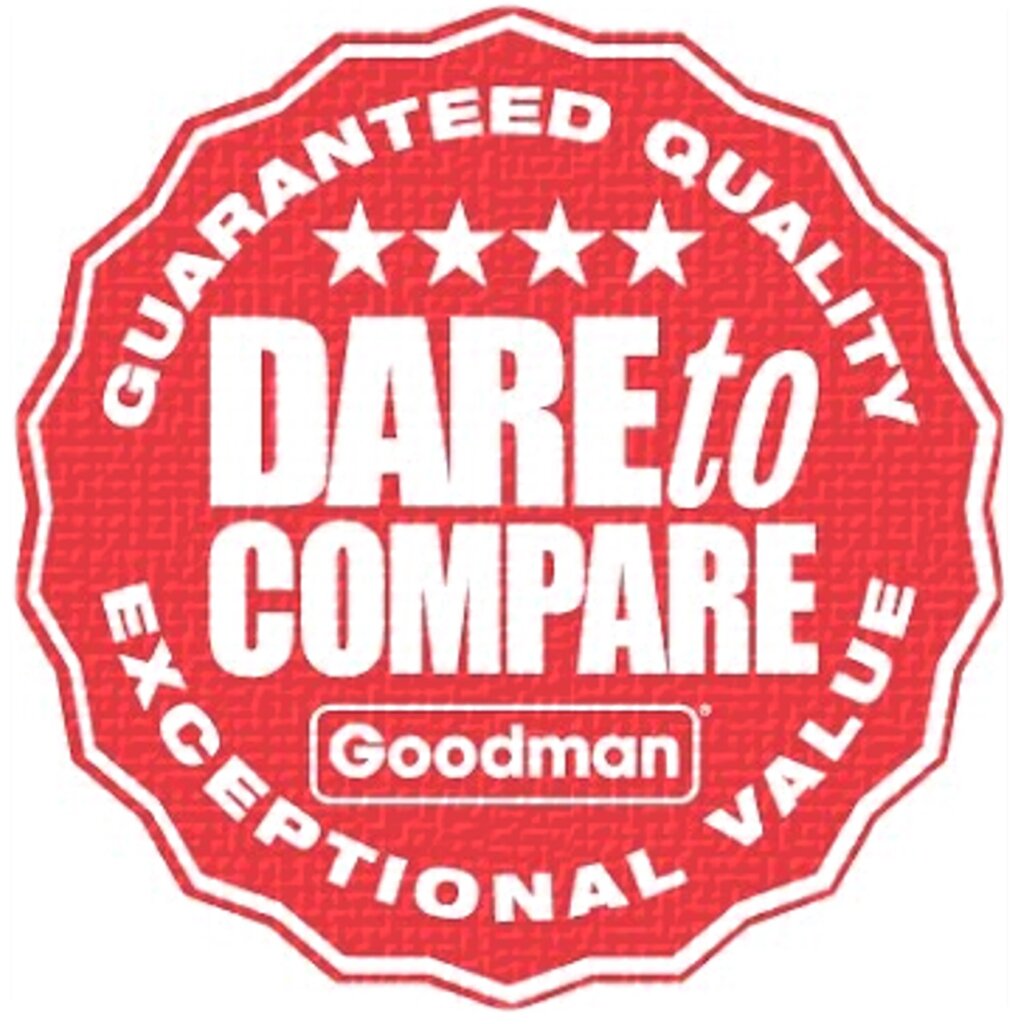 Are Goodman Air Conditioners the Best Deal?
I can't say Goodman AC units are the best deal on the market today. Depending on your home's location, the application itself, budget, needs, etc., Goodman may very well be your best choice. However, there are several brands on the market now that pound for pound, beat out Goodman (and others mentioned). Again, that mostly depends on location, what's important to the buyer, and budget.
That said, we've installed thousands of Goodman AC units, furnaces, and heat pumps over the years throughout Arizona. In all those applications, our client could've chosen a dozen other brands, but they chose a Goodman air conditioner. It's worth repeating that many of those clients aren't even interested in comparing when replacement time comes. I've heard, "I'll stick with Goodman, this one lasted a long time," many times over the years.
Worst Air Conditioner Brand Ever!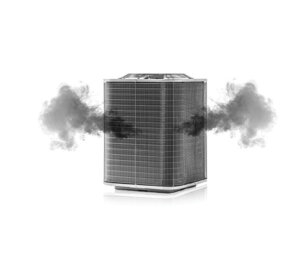 Goodman air conditioners are the worst brand ever. Trane air conditioners are the worst brand ever. Lennox air conditioners…
I've heard the above statements from homeowners with just about every brand name at the beginning of the sentence. The overwhelming majority of the time, I find the unit itself was not the problem for the homeowner's poor experience. Most of the time when a unit suffers multiple failures, or poor performance over its lifetime, the installation sucks!
Has Goodman air conditioning built some lemons? They sure have! However, in my 3+ decades in the HVAC business, I can't think of one brand that hasn't. That said, we track failure rates of every brand we install, and "lemon" units are rare from all. Choosing the right equipment for the application and installing it properly is the key to reliability, longevity, and performance.
I've said this 10,000 times and I'll say it again: Choosing the best air conditioner installer is far more important than the brand you choose. In fact, the cheapest air conditioner installed by the best contractor is far better than any top-of-the-line model installed poorly.
Goodman Air Conditioner Installer Near Phoenix, AZ
Magic Touch Mechanical has been installing Goodman AC units and a dozen other brands for over ¼ century. We are based out of Mesa, AZ, and service the entire Greater Phoenix metropolitan area and surrounding cities
After reviewing your application we'll help you compare Goodman air conditioners to other brands that suit your needs. You decide which best fits your needs and budget! No matter which one you choose, we'll install it "better than it has to be" with our lifetime workmanship guarantee & 5-Star service guarantee!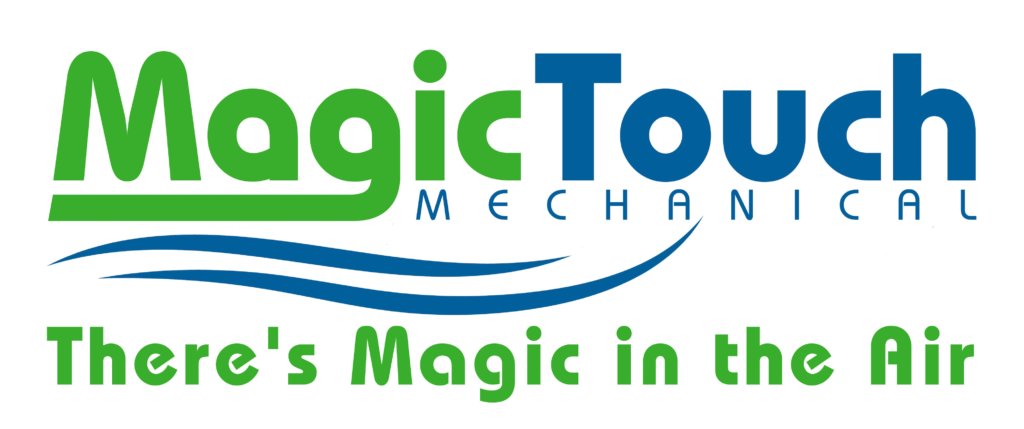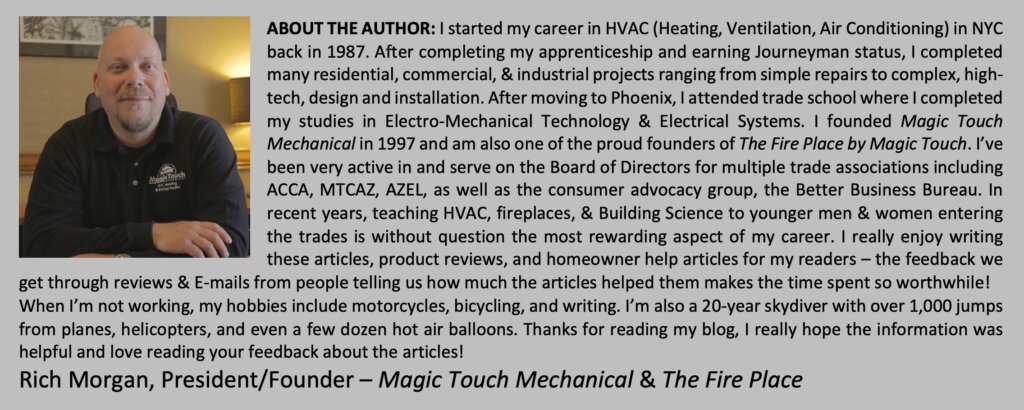 You May Also Like These AC Unit Reviews
Mitsubishi vs Fujitsu vs Daikin vs Gree (Ductless Comparison)
A Complete Guide to Buying the Best New AC Unit