Trane vs American Standard, What is the Difference?
January 21, 2022
American Standard vs Trane. What is the difference between Trane and American Standard?
We hear the same questions time and time again: Is Trane better than American Standard? Is American Standard better than Trane? We get Emails and calls every day from all over the country from people who are researching this exact question. So, I decided to write a detailed article explaining the distinction between the two brand names. (Updated January, 2022)
Trane vs American Standard – We've Installed Enough to Know the Difference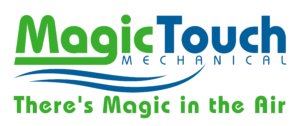 A little perspective so you know who's providing the information herein:
I founded Magic Touch Mechanical in Mesa, AZ 25-years ago in 1997. Magic Touch, while not huge, is larger than the average HVAC contracting / home service company according to statistics. I share that only to express that we install a lot of new air conditioning units. We've installed tens-of-thousands throughout the Greater Phoenix area over the last two and a half decades.
We offer a lot more services than just air conditioning installation. However, our air conditioning & heating system install department has long been the busiest department in our company. In other words, we know these machines inside and out and the differences between them because of our install volume.
Of the units we've installed, thousands of them were Trane and American Standard. We've installed their air conditioners, heat pumps, furnaces, air handlers, coils and accessories. It's important to know, we aren't biased one way or the other as we also install many competing brands. Aside from Trane, we also install Lennox, Goodman, Bosch, Rheem, Airtemp, Amana, Mitsubishi & Fujitsu… to name a few.
American Standard vs Trane – I've Seen Them Being Built with My Own Eyes
I've personally visited the manufacturing facilities of almost every major HVAC (Heating, Ventilation, and Air Conditioning) manufacturer on the market. I've watched both Trane and American Standard units going down the same assembly line first-hand during several trips to their factory.
Now that you know I'm definitely qualified to answer the question of American Standard vs Trane, let's get to it!
American Standard and Trane Are EXACTLY the Same
That's right, there is no difference between Trane and American Standard, they're exactly the same product! The only exception to that statement is the condensing unit top that comes on a few of the high-efficiency condenser models. Under the Trane name, these models are equipped with the DuraTuff aka All Weather top. Under the American Standard name, the DuraTuff top can be purchased at an additional cost, and field installed. Aside from that difference the rest of the equipment lineup and components are 100% identical.
Note: The All Weather top should not be used in certain applications as it can recirculate hot condenser air back into the machine. Be sure to consult with your HVAC contractor whether the All Weather top is right for your application. The products in the image below show American Standard (left) as shipped and Trane (right) without the DuraTuff top.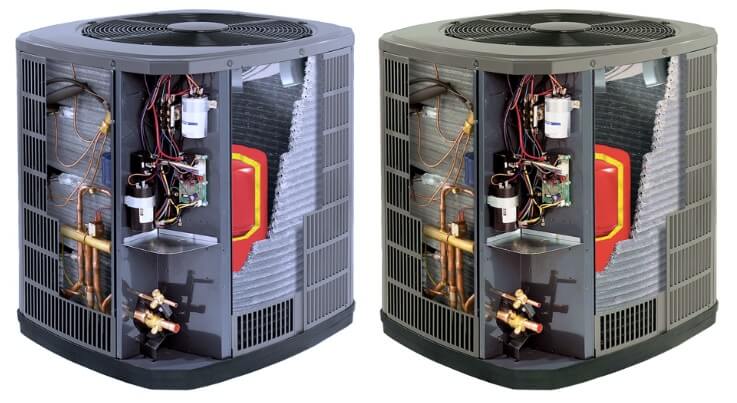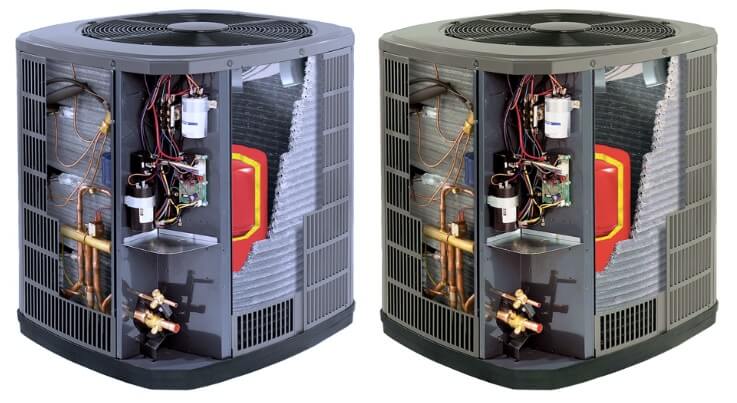 Trane & American Standard Air Conditioners Manufactured in the Same Plant
You'll notice I referred to the manufacturing facility of both brand names as one, that was no accident. Both Trane and American Standard are manufactured in the same facility.
Not only are both brands manufactured in the same facility (in Tyler, Texas), they go down the same assembly line. They're put together by the same people & machines, on the same conveyor belts, right next to each other. Again, I've seen it myself multiple times with my own eyes.
What is the Difference Between Trane and American Standard?
Aside from the Duratuff top on a few models we already discussed, what is the difference between Trane & American Standard? This will be a quick read because there are only two differences:
The paint colors. Although they go through the same paint booths and process.
The nameplate or sticker. Trane gets an orange nameplate and American Standard gets a blue nameplate.
The parent company of the Trane and American Standard brands was the manufacturing giant Ingersoll Rand until 2019/2020*. IR acquired the company (formerly The Trane Company) in June 2008 for a reported $10.1 billion. Ingersoll Rand also owns approximately half a dozen other brands including Club Car, a well-known golf cart manufacturer.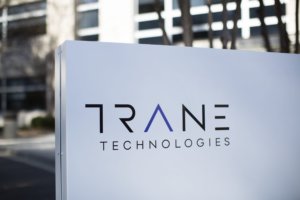 *Update: In April 2019, Ingersoll Rand and Industrial Manufacturer, Gardner Denver announced the two companies would merge under the name Ingersoll Rand and the Trane brand would no longer be part of the Ingersoll Rand family of brands. Under the agreement, Ingersoll Rand separated its industrial segment and combined with Gardner Denver. Completing the transaction, in March, 2020, the HVAC assets of the current Ingersoll Rand became Trane Technologies.
Does Trane Cost More than American Standard?
American Standard vs Trane: The truth about how much they cost.
Here's the real deal. Contractors can sell one brand or the other, but not both as an 'Authorized Dealer'. In order to protect distribution deals between the manufacturer and their suppliers' contractors are only supposed to sell one or the other. As a result, there's a lot of misinformation being spread to the public by contractors and their salespeople especially.
American Standard is Cheaper than Trane – Fact or Fallacy?
Take it from a contractor who's been both an Authorized Trane Dealer and an Authorized American Standard Dealer over the years: The equipment cost is virtually the same between the two brand names. In fact, they are within a few dollars of each other model by model.
Magic Touch Mechanical was a "Trane Comfort Specialist Dealer" for more than 15-years. We switched and became an "American Standard Comfort Care Dealer" for a few years and back again a few years later. As of January, 2022 we made the decision to go back to the American Standard side of the company and now carry the product under the American Standard label. Ultimately, we felt the American Standard supplier in Phoenix offered better customer support and parts availability than the Phoenix Trane supplier.
Some contractors may charge more for Trane than for American Standard…or visa-versa. However, this most likely has more to do with that company's overhead than the price of the equipment.
Trane "Marketing Fund"
Full disclosure; Trane charges dealers a "marketing fund" in many areas, which is attached to each piece of equipment purchased. The air conditioning and heating contractor (dealer) naturally needs to add that into their cost of goods sold. Ultimately that cost is passed on to the consumer just like any other product.
It's important to note; that marketing fee doesn't necessarily mean the contractor is paying more for Trane than American Standard. Nor does it mean the consumer pays more for that matter. Most HVAC manufacturers and distributors work on a tiered pricing model. The more equipment a contractor purchases, the lower the cost of each individual unit.
What's the Price Difference Between Trane and American Standard?
We actually pay a little less for American Standard than we did for Trane, although not significantly less, still less. So, if you assume Trane costs more than American Standard or visa-versa, you might be wrong. Ultimately it depends on who you buy it from and what's included in the installation as seldom are new equipment quotes from HVAC contractors truly apples-to-apples. In fact, frequently we're told our American Standard price is less than our competitors quote for the equivalent Trane. We heard the same thing when we were a Trane Dealer, so ultimately it boils down to the contractors pricing structure.
Remember, since we're a larger than the average HVAC Company, we install a lot of air conditioning and heating units. As a result, we have a lot of purchasing power. That purchasing power reflects how much we pay for the equipment and what we can sell it for. On the same note; we have a large vehicle fleet, offices, uniformed technicians, a training facility for our technicians, etc. So, our overhead is higher than a smaller company that operates out of the owner's home.
Trane Air Conditioners Are All the Buzz in Phoenix, AZ
American Standard is a well-known brand associated with plumbing fixtures and products. Your toilet, sink, or faucets may very well be the American Standard brand. While not manufactured by the same company, Trane owns the license to manufacture their product using the American Standard name and logo. In other words, if you buy an American Standard, you're in fact buying a Trane.
Trane Technologies goes to market with the Trane brand a little differently than they do with American Standard. The only products manufactured under the Trane brand are air conditioning and heating systems & accessories. They spend a significant amount of marketing dollars making sure consumers know it is a premium brand. While most people can recite Trane's slogan off the top of their heads – "Nothing Stops a Trane", nobody really knows American Standard's slogan…including myself! Keep in mind if you do wind up paying more for a Trane than an American Standard – you paid for their advertising not a different product.
While Trane does market the American Standard brand, their marketing seems to be aimed more at contractors than consumers. Other manufacturers that sell their equipment under multiple brand names take a similar approach. This multi-tiered marketing approach is actually pretty brilliant if you ask me. On the one hand you have consumers that see the Trane ads and call around specifically requesting that product from contractors. On the other hand, when a consumer asks a contractor what brand they recommend, they have a good chance of that contractor recommending American Standard.
Why Two Brand Names If They're the Same?
Again, the major difference in the brands is the distribution network, which varies throughout the country. In some parts of the country the brands are distributed through wholesalers, in other areas it's factory direct.
Almost every major HVAC manufacturer sells the same equipment under different brand names. The reason being, they can increase market share while honoring distribution exclusivity contracts with different wholesalers. Other examples include Goodman, Daikin & Amana (same manufacturer), Carrier & Bryant (same manufacturer) and Rheem & Ruud (same manufacturer).
We've found the customer service from these networks varies by location. This leads to differences in the contractor's experience – and ultimately the end users experience with the brand. Magic Touch Mechanical switched from Trane to American Standard and back again, and then back again, in our 25-year history with the brand(s). Really, the only reason each time we switched was to assure the best experience we could for our clients. As the equipment comes from two different suppliers, the level of service, parts availability, customer support, etc. can vary greatly.
After years of selling Trane we found the service we were receiving from the Phoenix Trane Sales Office was diminishing. Long wait times for parts, delivery issues, etc., meant clients with Trane products weren't getting the service they deserved. So, we switched to the American Standard wholesaler who promised better service. We made the switch again when Ingersoll Rand purchased Trane, and recently once again after they sold the company yet again. I make sense of it all below!
Ingersoll Rand Makes Leadership Changes in Trane Phoenix Office
When Ingersoll Rand purchased the company, they began making sweeping changes at the Trane Phoenix Sales Office. We decided to switch back to Trane. Here's why:
First, I should mention we still did/do business with the distributor who sells American Standard in Phoenix. However, we also buy some of the other brands and products they carry and have been doing business with them for 1/4 century.
We service all brands of air conditioning units including American Standard. The more access we have to parts, the faster service we can deliver to our clients. We also purchase lots of installation materials and supplies through that wholesaler. We have a great relationship with that company and their team, I don't have anything negative to say about them. However, the bottom line is Trane does a tremendous amount of direct to consumer marketing in the Phoenix area – the Trane name practically sells itself. Most consumers have no idea that American Standard is Trane and the equipment is exactly the same. Chances are you're reading this article because you didn't know, or had an inkling but weren't positive until now.
Management Changes at Phoenix Trane Air Conditioning
One of the changes Ingersoll Rand made when taking over included installing a new management team in Phoenix. Frankly, poor management led to the issues contractors like us had with the old Arizona Trane. Already knowing many of these "new" people, I felt confident the customer service would be top-notch once again. The changes to troublesome Trane policies also meant the long wait times for parts was no longer an issue. Let's face it, people simply can't wait weeks or even days for working AC in the desert. The manufacturer simply must keep replacement parts in stock locally!
Lastly, more people ask for Trane by name than ask for American Standard. We want to give people the products and options they want…not what we want to sell. It's all part of our philosophy of offering "Options not ultimatums", and the reason we offer many brands. Frankly, if we could offer the unit under both brand names we would, but I understand the reasoning. Third party suppliers and the manufacturers have contracts that allow for exclusivity, which is only fair for the suppliers. They shouldn't have to compete against the manufacturer more than they already do – I.E., Trane vs American Standard.
UPDATE: Ingersoll Rand Sold Trane
If you've been researching Trane or American Standard you may have discovered the brand was recently sold once again. The Trane Company is now called Trane Technologies. Unfortunately, we again saw a rapid decline in service from Phoenix Trane after Ingersoll Rand sold it. A decline in service is bad for HVAC contractors, but ultimately the consumer (Trane owners) are the ones who suffer most.
I knew the writing was on the wall when I started to see employee turnover in their ranks. When the best people start taking positions with competitors you can bet there are internal issues … which is exactly what happened again. Just like years ago, we were thankful we had a great relationship with the local American Standard supplier to help us take care of our customers who had purchased Trane product when Trane's service was lacking or often non-existent.
Don't get me wrong, there are some great people still at Trane, some of which I consider dear friends. However, whenever a culture of sales over service takes precedence it's never good for the end user – Trane owners. That said, I made the decision once again, to move from Trane back to American Standard for no other reason than to better serve our clients.
Choosing Between an American Standard Dealer and a Trane Dealer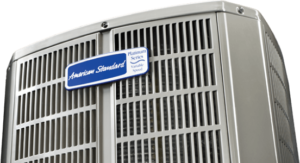 This is completely different from market to market, but in Phoenix the difference was once the caliber of dealer. I say "once" because things have definitely changed since the good old days. Some brands and suppliers will let anyone with a pulse purchase their equipment, while others are more selective in who becomes an "official dealer" in order to protect "the brand".
In Phoenix, Trane was once very selective about who became a Trane dealer. Back then, the American Standard brand could be purchased by practically any licensed HVAC Contractor. That said, there are a number of great contractors who've been selling American Standard in Phoenix for many years. Likewise there are still great Trane dealers that haven't switched yet, however there are more than a few that are, well…not so great. Nowadays, there isn't much selectivity from the manufacturers like there was in the old days, they're all racing to increase market share. In my 35 years in HVAC, the only manufacturer I've witnessed maintain high standards about who they let install their product is Lennox – but that's for another article.
While we were once proud to call ourselves Trane Comfort Specialists, as it once meant you were the best of the best, it now only means you spend the most on marketing Trane. We don't market Trane … or Lennox, American Standard, Rheem, Goodman or any other brand we carry – we market Magic Touch. We market what separates us from other contractors; our people, our guarantees, our warranties, our reputation, etc. frankly you're going to get 5-Star service no matter what brand you buy from us. Bottom line: It's extremely important to research the caliber of the installing HVAC Contractor, and frankly, much more important than the brand you choose!
Don't Buy an Air Conditioner Because Of Its Brand Name!
The reason we offer many different brands when proposing a new air conditioning system installation is: We believe in promoting Magic Touch Mechanical, not the manufacturer's brand. At the end of the day, the relationship is between us and the client, not the client and the brand. When there's an issue we are on our clients side not the manufacturers side. For that reason, we choose to only recommend brands and suppliers that put us and their end user first and foremost. If that level of service declines, we drop the line and no longer recommend it to our clients – period!
Besides Trane / American Standard, we also install Lennox, Rheem, Amana, Goodman, Airtemp, Gree, Mitsubishi, Fujitsu, Bosch and a few others. We chose these brands based on quality, reliability, and features. Each have some unique features that may better suit one over the other based on the application. However, all third-party industry experts say the most important part of the equation for the consumer is the installing company. Choosing the right company and assuring the unit is installed correctly is more important than the brand, model, or efficiency.
Even the best, most reliable, most efficient equipment can be the wrong choice if not installed or commissioned correctly. So, if you're trying to decide American Standard or Trane, you should be asking yourself, Contractor A vs. Contractor B!
Ask yourself the following when selecting the right AC Company:
Who….
took the time to get to find out what was important to me?
had multiple brands, models, and equipment features to offer?
took the time to find out what I hated/loved about my current HVAC system?
offered a more detailed "scope of work" and "options"?
has a better reputation with the BBB, Angie's List, Google, etc.?
has been in business for a very long time?
was more concerned about providing results than making a sale?
Magic Touch Mechanical is the trusted HVAC and home solutions provider for air conditioning services in Phoenix, AZ including Tempe, Scottsdale and Gilbert. Contact us today to learn more about our Trane air conditioning installation services. Better yet, let's sit down and compare Trane to their competition side-by-side. Then you can decide which brand and model is best for you, your budget, and your expected results!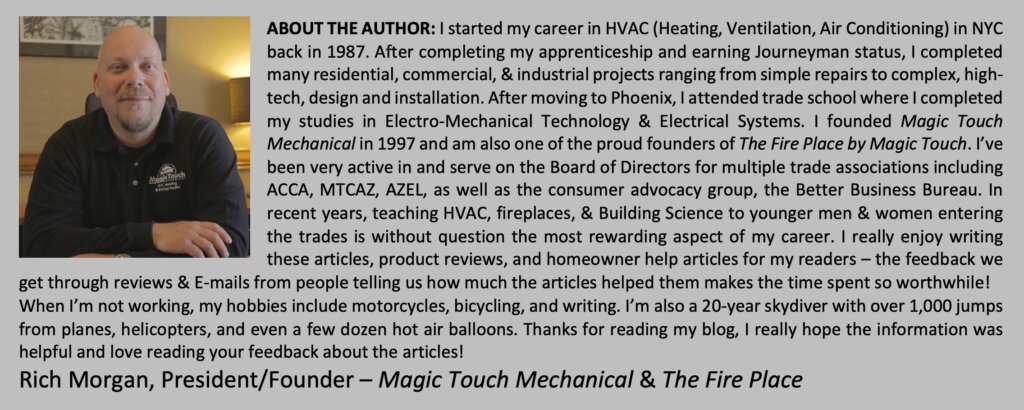 Magic Touch Mechanical

942 West 1st Avenue
Mesa
,
AZ
85210
Phone:

4808558789
Email: Info@MagicTouchAir.com
URL: https://airconditioningarizona.com/