Rheem Air Conditioner Installation 
January 18, 2022
After a 10-year hiatus, we are happy to announce Magic Touch Mechanical is once again offering Rheem air conditioner installation!  

If you know anything about Magic Touch, you know our motto is, 'options, not ultimatums' regarding brands we offer. Unlike most air conditioning companies who offer clients 1 or 2 brands, we offer over ½ dozen air conditioner brands. I am a consumer too and I do not want to buy the brand you are 'pushing,' I want options! So, I decided years ago that is the way Magic Touch Mechanical would do business. If the brand meets certain criteria and passes the, "I'd put one in mom's house" test, we will offer it to clients. 
Why We Stopped Offering Rheem Air Conditioner Installation
We give our customers as many choices as possible so they can choose the right brand for their needs and budget. We all have a different situation. Some people are planning to sell their home in a few years, others are staying forever. For some price is the driving factor, others are more concerned with maximum comfort and precise temperature control. Whatever the key factors for you, it is important to us to provide an option that meets your needs. We just want you to choose Magic Touch as your installation and service company, whatever brand you choose! 
After years of offering Rheem air conditioner installation, we had to pull the plug about a decade ago. Frankly, the Rheem brand stopped passing the "I'd put one in mom's house test."  For 15 years prior, we'd installed hundreds of Rheem air conditioners and our clients were incredibly pleased with their purchase. Unfortunately, the company itself stopped delivering the necessary level of service to our clients deserved. There were serious breakdowns in the supply chain of parts, warranty claim processing speed, and customer support was lacking. We also started to notice a shift in the wrong direction regarding equipment failure rates. We decided offering Rheem air conditioner installation was no longer in the best interest of our customers. 
What's Changed in Ten Years?
I founded Magic Touch 25 years ago this year and have worked in the HVAC industry for 35 years. Over the years I have watched most manufacturers go through rough patches. Just like car manufacturers, electronic manufacturers, etc., air conditioning manufacturers have periods where they are on top, and periods where they are not. Company ownership, leadership changes, design changes, and other factors typically play a role in this.  
A good example of this right now is the Trane Company, now known as Trane Technologies after being sold off by Ingersoll Rand. Trane is about to see the same fate as Rheem did 10 years ago as I have decided it is in our customers' best interest to drop the line. I will follow up with another article about what has been going wrong over at Trane in recent years for anyone interested.  
Regarding Rheem, the positive changes are something we noted several years ago but you know … once bitten, twice shy! Frankly, I wanted to make sure the positive signs were not just temporary. Everything from ownership changes, leadership changes, design changes, and even distributor changes have put Rheem back on top again. In fact, Forbe's recently rated Rheem the Best Air Conditioner Brand of 2021. All reasons we decided to offer Rheem air conditioner installation once again! 
Forbe's Rates Rheem Best Air Conditioner Brand of 2021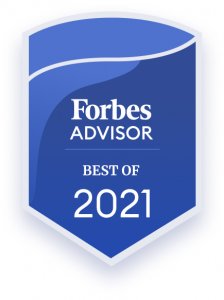 Ranking #1, Rheem beat out Carrier, York, Trane & American Standard in their 2021 best air conditioner award rankings. I take these types or rankings with a grain of salt as there are many variables that skew results. However, there is one data point that I give a lot of weight to … customer happiness. Rheem ranked #1 in customer happiness amongst consumers polled with an overall rating of excellent.  
I have colleagues around the country that have had similar experiences with the Rheem brand in recent years. Some of my colleagues also dropped the brand for a period for the same reasons we did. Frankly, I am excited to start offering Rheem again. Many of the clients who had a Rheem air conditioner installation completed by Magic Touch 12, 15, even 20 years ago are ready for a new one and will likely want Rheem again.  
Technicians and Installers Complete Rheem Training
Sure, refrigeration is refrigeration no matter who makes the box, but each brand has its own nuances, settings, and features. We require all our service technicians to complete all required factory training before we step foot in your door. In fact, Magic Touch Mechanical has been recognized and awarded nationally as the gold standard in HVAC technical training programs! 
I am incredibly pleased to announce that every service technician and installer recently completed the Rheem factory training program! Of course, we will continue to take all the updated training courses as they come out and our in-house trainers will expand on the training.  
The Only Rheem Pro Partner Contractor Awarded by ACCA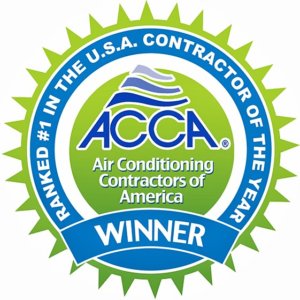 Like Bosch, Lennox, Mitsubishi, Goodman, Amana & others, many companies offer Rheem air conditioner installation in AZ. However, only Magic Touch Mechanical was awarded the top residential air conditioning contractor in the USA by ACCA! ACCA (Air Conditioning Contractors of America), is the organization that writes the standards for proper A/C installation. Who better to complete your Rheem air conditioner installation than the only company recognized as the best by the very group that makes the rules! 
More importantly, Magic Touch Mechanical is the only company in Arizona that will show you a side-by-side comparison of Rheem, Trane, Goodman, Amana, Mitsubishi, Lennox, Airtemp, Franklin and more. We will show you the good, bad, and ugly of each brand and model and help you decide which one best fits your needs and budget … because we are the only ones who install them all! 
NEW AC & HEATING SYSTEM SPECIALS