Financing
How Do I Apply For Financing?
We'll assist you through every step of the process and help you find both the lender and plan that's right for you. You can start your new air conditioning system or other home improvement project now with no money down in most cases. Just contact us today and we'll take you through the easy process step-by-step. In most cases, you'll get an instant decision with no proof-of-income or burdensome paperwork to deal with! If you're ready to apply now, just click the APPLY ONLINE button below.
Apply Online Now

If you want to see how much you'll qualify for before you begin shopping, apply online below from the convenience of your home. With Synchrony Financial, you can feel comfortable knowing you're working with the largest provider of private label credit cards in the USA. Through Magic Touch Mechanical's arrangement with Synchrony Financial you get to choose from multiple financing options, including 0% APR and low-payment options after you've prequalified, so you're not locked in. Once you know how much you qualify for, you choose which of our products and services you'd like and which financing option is best for you!*
*Seasonal Promotional offers may not be applicable to some products or brands. See store for details.
---
Expand your purchasing power with Promotional Financing through Synchrony.
Synchrony is one of the nation's premier consumer financial services companies. Our roots in consumer finance trace back to 1932, and today we are the largest provider of private label credit cards in the United States based on purchase volume and receivables.
A simple application process, and fast credit decisions
Unsecured, revolving credit lines
Promotional financing options1
Convenient monthly payment options
Online account management
1Subject to credit approval. Minimum monthly payments required. See store for details.
For all promotions: Qualifying purchase must be made with your Home Design credit card issued by Synchrony Bank and a $29 account activation fee will apply and be charged at the time first purchase posts to account. For new accounts: Purchase APR is 26.99%; Minimum Monthly Interest Charge is $2. Existing cardholders should see their credit card agreement for their applicable terms. Subject to credit approval.

---
Finance Your New AC System, Home Improvements, Even Repairs!
Magic Touch Mechanical offers financing options for every buyer! Whether you need to finance a $250 emergency air conditioner repair, or want to take advantage of a 0% Interest financing special offer on a large home improvement project, we can help!
We have financing programs available through multiple lenders including Synchrony Financial, Wells-Fargo, GreenSky and others. We know that everyone's financial position and credit history is different. So, we've made arrangements with multiple banks and lenders to find almost everyone a solution that works for them.
No Credit / Low Credit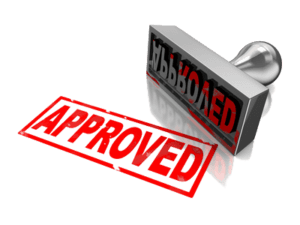 Having a dependable air conditioning system in Arizona is not a luxury – it's a necessity! We'll work with you to find a lender that can get you the loan you need to keep you and your family comfortable.
Even if you've been turned down in the past, give us a call and we'll do our best to help. Of course, the financing company makes the final decision, however we've helped people that thought it was a lost cause. And – we can help you too!
0% Down, 0% Interest, $0 Fees Financing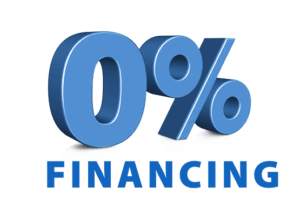 For those with average to better credit scores and payment histories, we have several special financing options to choose from. A few of our lenders will even let you pick your own financing plan upon approval! Zero interest financing plans range from 6 – 60 months during promotional periods*. That means you can have your home improvements completed today without having to pay today!
Low Interest, Longer-Term Financing Available
Are you looking for lower monthly payments and a longer time to pay off your loan – without breaking your bank? We'll help you find the monthly payment and interest rate that's right for you. Some of our lenders offer low-interest financing with up to 84-months (7-years) to pay off your loan. Even better, you won't be locked in with most of these plans thanks to no early payoff fees.