Lennox vs Trane vs Carrier
November 23, 2022
For many years, 3 iconic air conditioner brands stood out as the most recognized name brands in America amongst consumers. Over the years, I've written many product reviews of different models from all three brands and how they compare. If memory serves, this is my first article comparing Lennox vs Trane vs Carrier as a whole (entire product line).
In this article, while we discuss Lennox vs Trane vs Carrier, we're also including their equipment sold under other names. Much like Trane & American Standard are exactly the same with different stickers on them, so are many Carrier products. For example, many units with the Carrier sticker on them are identical to Bryant, Payne, Heil, and Day & Night. The standout being Lennox as although they own other brands, their sister brands are not identical to Lennox equipment. Unlike Trane & Carrier, Lennox's other brands are made in separate factories and have different components & specifications.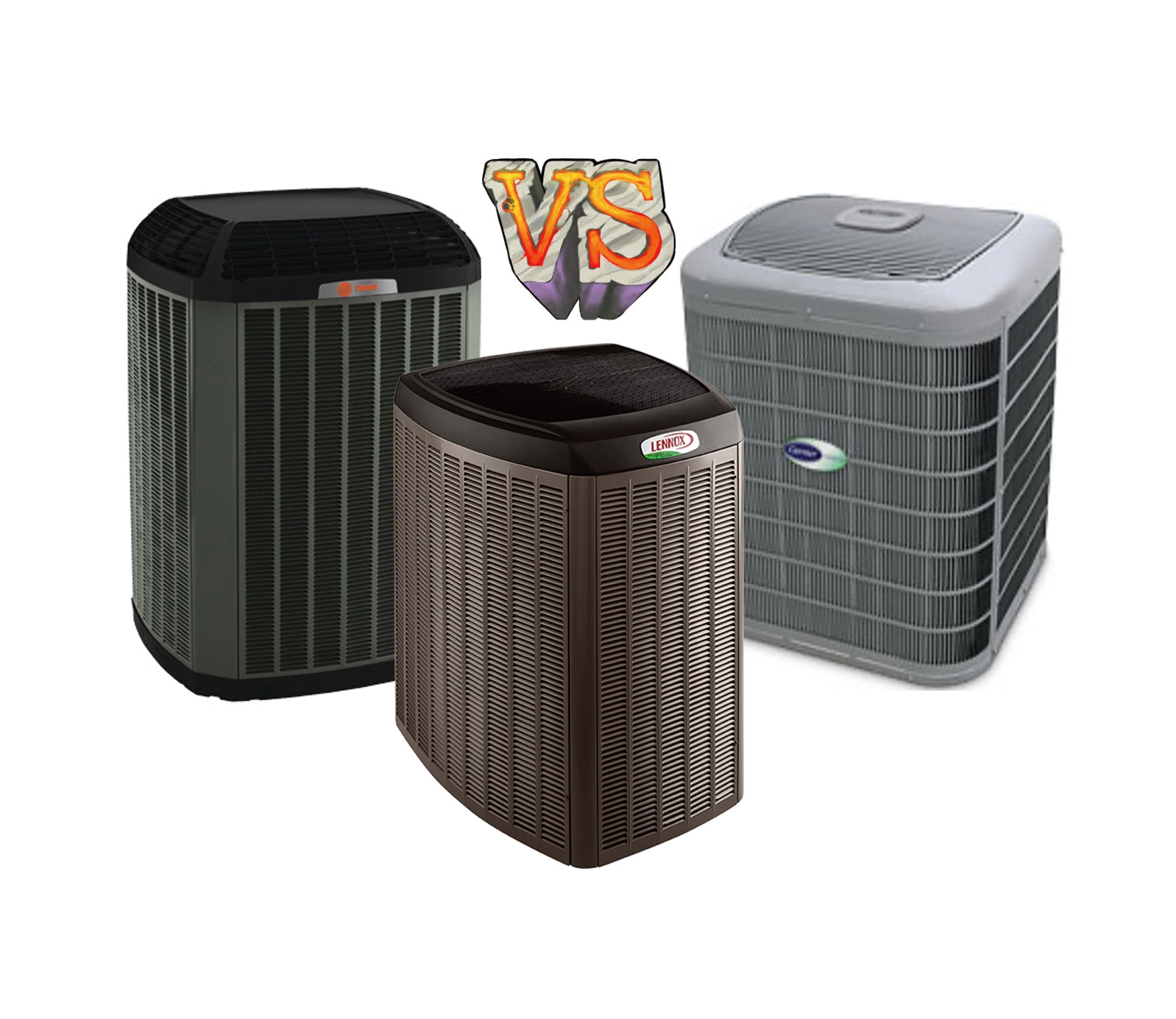 Lennox vs Trane vs Carrier – We Sell All Three
I always start my brand comparison articles with the following disclaimer: Magic Touch Mechanical sells Lennox, Trane, & Carrier products. It's important to me that I'm as transparent as possible when I write these types of reviews & comparison articles. It helps establish why I'm unbiased as; we recommend & install products from Lennox, Trane, and Carrier and their subsidiaries.
More importantly, we recommend and install equipment & products made by 9 of Trane, Lennox, and Carrier's biggest competitors. In other words, the "product" we sell is our knowledge, installation, and the customer service we deliver – not the equipment. Frankly, I'm happy when you choose Magic Touch to install your system, no matter what brand it is!
Lastly, we are not being paid by Lennox, Trane, or Carrier for this article. We do not sell ad space on our website so are not being compensated by any 3rd party. The following review is purely based on 35 years as an HVAC Contractor, 26 of those as Magic Touch's owner.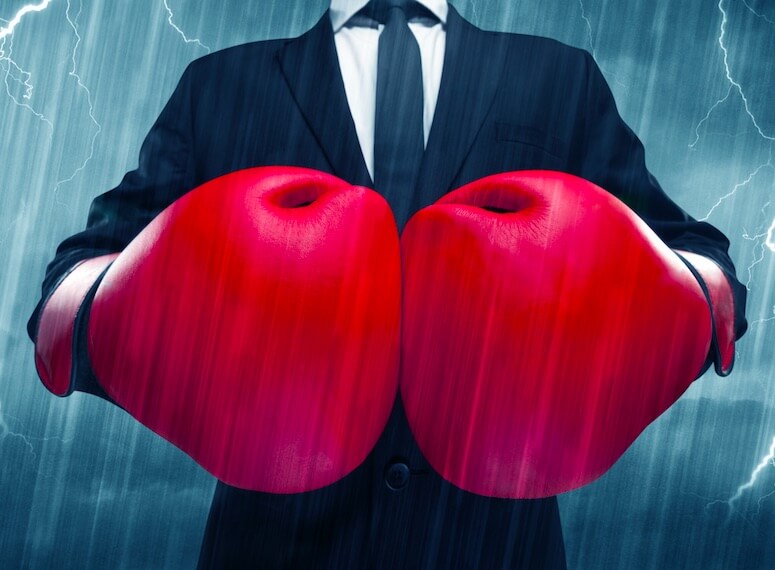 The "Big 3" – Not Anymore!
Any article comparing Lennox vs Trane vs Carrier should start with the pecking order. Many people think Lennox, Trane, & Carrier are the "big 3" air conditioner brands. However, that's not the case at all.
In fact, Daikin (mother company of Goodman, Amana, Franklin, & McQuay) is larger than them all. Gree, perhaps the fastest growing air conditioner manufacturer in the world, holds the title of the most units produced worldwide. Gree's slogan is "1 in 3 is Gree", as 1/3 of all the air conditioners installed worldwide is Gree equipment. Lastly Midea, (manufactured under many names), currently or in the past, makes units for Lennox, Trane, and Carrier. While these machines are "white labeled" Lennox, Carrier, or Trane, they are Midea, or Gree adorned with a Lennox, Trane, or Carrier sticker.
Lennox vs Trane vs Carrier – Which is the Best
When comparing Lennox vs Trane vs Carrier, we really must break it down into two categories – inverter & single stage. Inverter driven air conditioners aka variable speed, is the best technology on the market today. In this category there is a clear winner when talking Lennox vs Trane vs Carrier. Single stage equipment is the entry-level technology of yesteryear. When comparing the three brands in this category, they're a much closer matchup with less differences than you might think.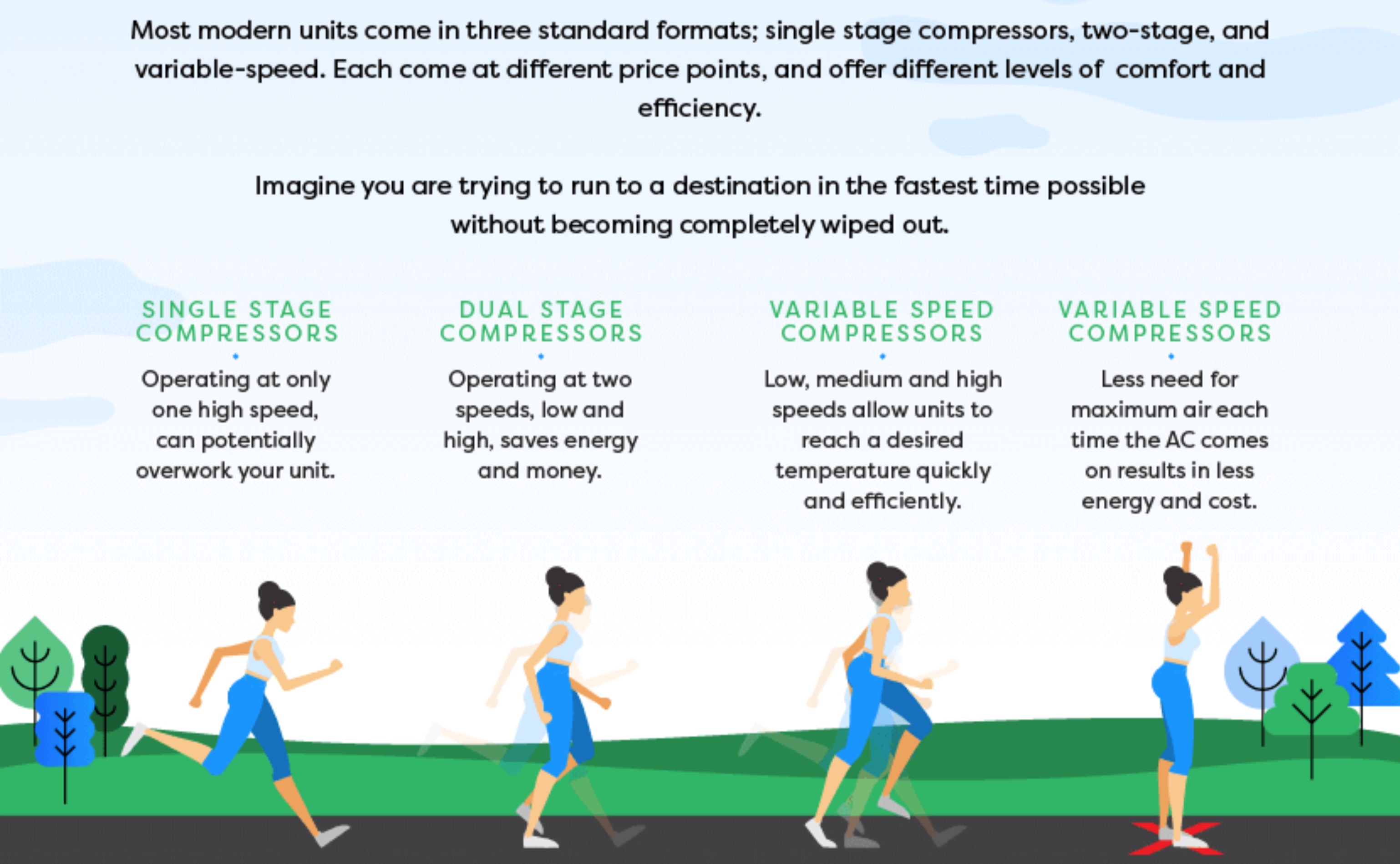 Who Makes the Best Variable Speed Inverter Air Conditioner?
Remember, my company sells and installs units manufactured by Lennox, Trane, and Carrier – and their sister brands. I just want to clarify that one more time as there is without a doubt a standout winner amongst them.
The numbers speak for themselves, Lennox makes the best variable speed inverter air conditioner on the market today.
The best variable speed air conditioner available today is the Lennox SL28XCV. Lennox advertises this unit as, "the most precise and efficient air conditioner available". They go on to say, "this premier air conditioner delivers an efficiency rating of up to 28 SEER. No other air conditioner comes close to this level of efficiency. It's truly the very top of top-tier." And "this air conditioner has also been designated as one of the Most Efficient ENERGY STAR® certified products in 2022."
While both other brands make award-winning inverter units, neither can touch the Lennox SL28XCV's features, efficiency, comfort, and low noise.
I Chose Lennox Over Trane & Carrier for My Home
I installed two of the SL28XCV's predecessor (the Lennox XC25) in my own home in March 2020 – they work awesome! There's a comprehensive review and article about why I chose Lennox for my own home in another post – read it here.
In previous homes, I've installed Trane, Lennox, and Mitsubishi units. I've never installed a Carrier product in my own home. However, that was only because it wasn't ever the best option for the application and my budget. Magic Touch has installed hundreds of Carrier units for clients who chose it over the others for their own reasons.
I went with Lennox over Trane in my last home when I replaced a rooftop heat pump six years ago. Today, I would choose Bosch for that application as they produce the only variable speed rooftop unit on the market. At the time, 2-stage was the best technology available for a rooftop packaged heat pump unit. I chose the Lennox LRP16HP for reasons discussed in the article. However, until Lennox, Trane or Carrier catch up and make an inverter packaged heat pump, Bosch remains my best pick in that category.
While Trane builds a very good (at one time the best) rooftop packaged heat pump, it's my least favorite of the bunch. This has more to do with scarce replacement parts and poor response time from the company itself than the product. Every manufacturer has been challenged with equipment and replacement part shortages since the global nightmare began in 2020. However, of the 1 dozen brands we install, Trane has been the most challenging (to put it politely).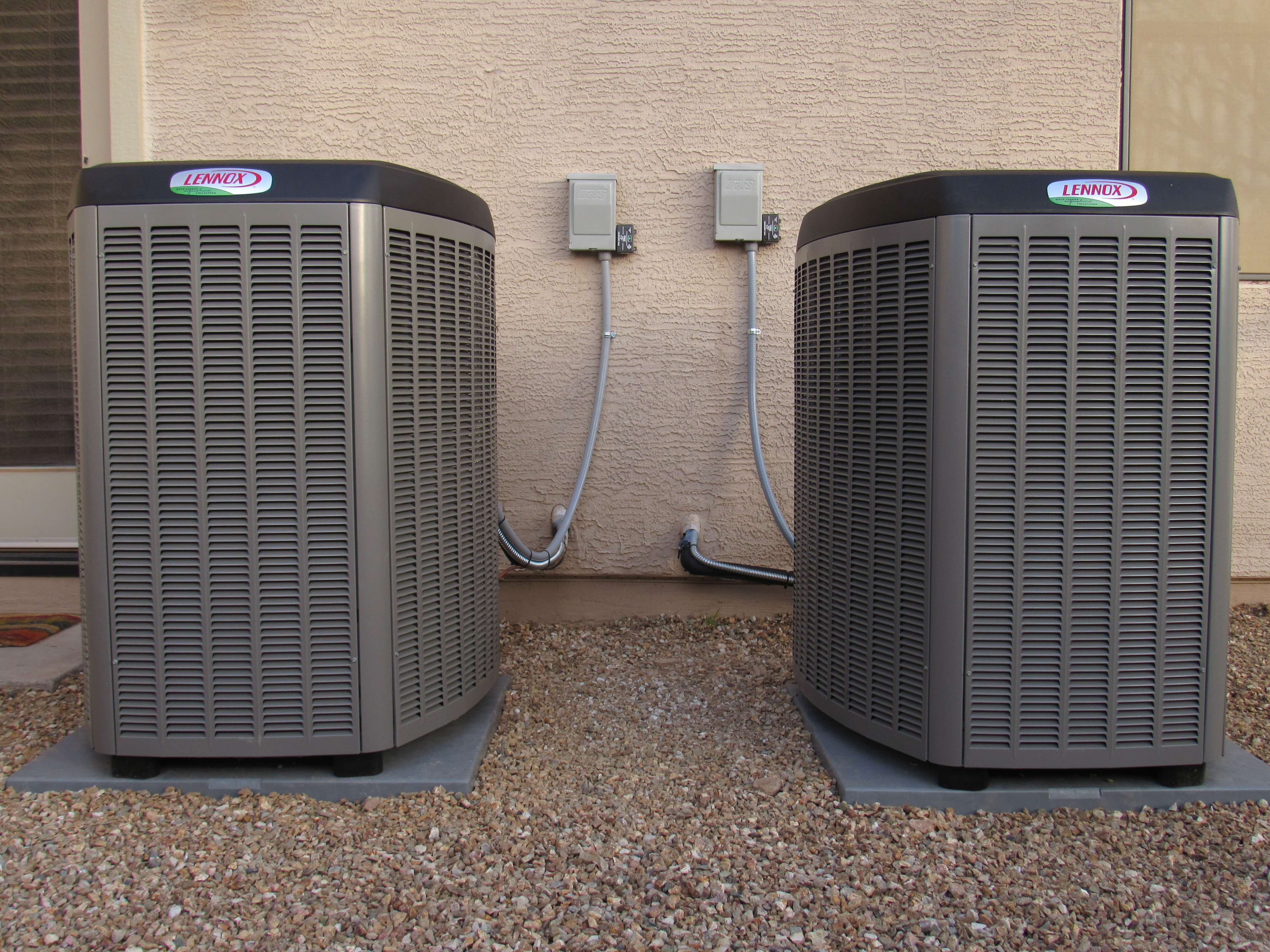 What Happened to 2-Stage Air Conditioners?
You may notice I'm not comparing Lennox vs Trane vs Carrier on their 2-stage units. I'm focusing on each brand's entry-level & top-tier technology since that's what the market has been doing. For years, 2-Stage air conditioners, being the 'middle-of-the-road' choice were the most popular choice with most homeowners. In recent years, that 'middle' market has been disappearing with most homeowners opting for lower-cost variable speed inverters.
Companies like Bosch (our most requested brand in recent years), Gree, and Daikin, all produce inverters with lower price points. When compared side-by-side to 2-stage air conditioners & heat pumps from Lennox, Trane, and Carrier, people are not choosing the 'big 3'. All to the dismay of our product reps. from these brands!
At a recent Lennox dealer meeting, the company announced they are discontinuing production of most of their 'middle-tier' models. A lot of these changes are a direct result of upcoming efficiency and refrigerant regulation changes, and rising manufacturing costs. However, with demand of these units shrinking, new competition stealing market share, and the negligible cost difference between mid & top tier, it makes sense that they focus on the two best selling technologies.
Lennox vs Trane vs Carrier Single Stage Air Conditioner Comparison
Earlier, I alluded to the fact that lack of differences between Lennox, Trane, and Carrier may surprise you. I've covered this in other articles before and not much has changed since the time I wrote those.
When comparing Lennox vs Trane vs Carrier single-stage entry level units, there's very little different about the equipment. Frankly, that's because they all use the same components manufactured by the same companies. Unlike the top-tier models where there are glaring differences between the three, their entry level units are almost carbon copies. Remember, single stage air conditioning is the technology invented by Willis Carrier 120 years ago. Sure, it has changed and been improved greatly since then, but it works virtually the same way it always did.
Components like compressors, capacitors, fan motors, contactors, relays, etc. are all manufactured by 3rd party companies. In most cases, Lennox, Trane, and Carrier are all buying these components from the same manufacturers. For that reason, when it comes to entry level air conditioners, all of them are more 'assemblers' than manufacturers.
The two main things they all (mostly) make themselves are their coils and the cabinets that hold it all together. When it comes to those two things, they're still all pretty similar.
So, who makes the best single stage air conditioner Lennox vs Trane vs Carrier? Equipment-wise I really have to say it's a dead tie.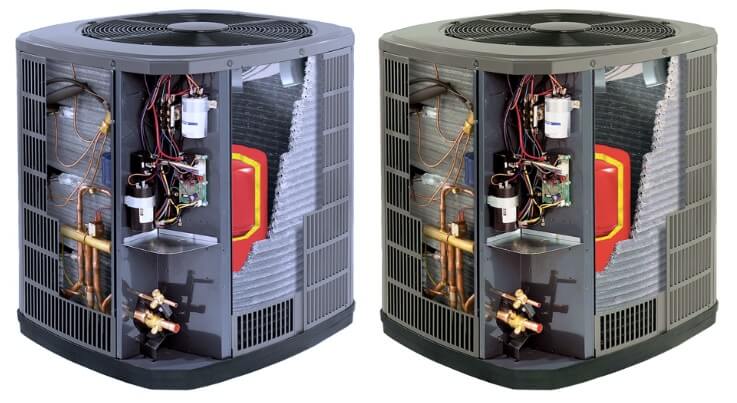 We Sell Them All – Which Brand is Our Favorite
As I said earlier in this article, every application, budget, and client's needs are different. I've met with clients where Trane/American Standard offered the best solution, Carrier/Day & Night the best, and Lennox for others. I've also seen cases where none were the best option, and the client chose another brand altogether.
This is especially true in recent years with more and more clients choosing 'none of the above' and opting for Bosch, Gree Flexx, or one of the other 'best value' inverter brands. Years ago, people rarely ventured away from the big 3. Nowadays, with access to information being at everyone's fingertips, many have already decided on the brand they want before they call.
Here's my take: If only the best will do and you have a very healthy budget, I'm choosing Lennox hands-down. Not only do they make the best unit you can buy right now, but their service is also impeccable. That said, while the Lennox SL28XCV is the Rolls Royce of air conditioners, it has a Rolls Royce price tag. As most people tend to lean more towards the 'middle of the road' and don't have a Rolls Royce budget, I'd say my advice is similar to the people considering single-stage options in the next sentence.
If you're shopping for entry-level single stage air conditioners, consider comparing Bosch and Gree as well, you may well get more than you hoped for without breaking the bank.
Most importantly: No matter which brand or technology you choose, focus on choosing the best installer first and foremost. You're far better off with the cheapest entry-level air conditioner installed properly than the best top-tier unit installed poorly!
Compare all brands side by side with installed prices, warranty comparisons, efficiency comparisons, and sound levels.
Schedule a free no-obligation exact quote today!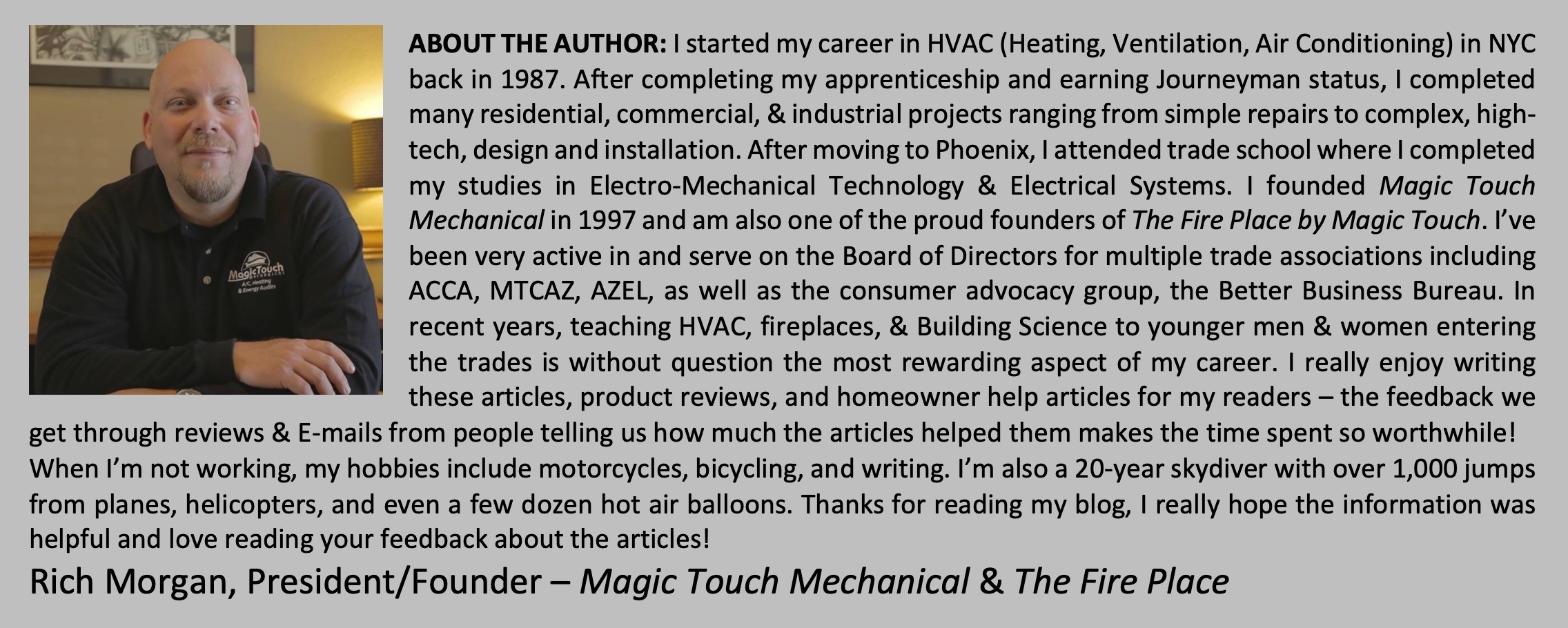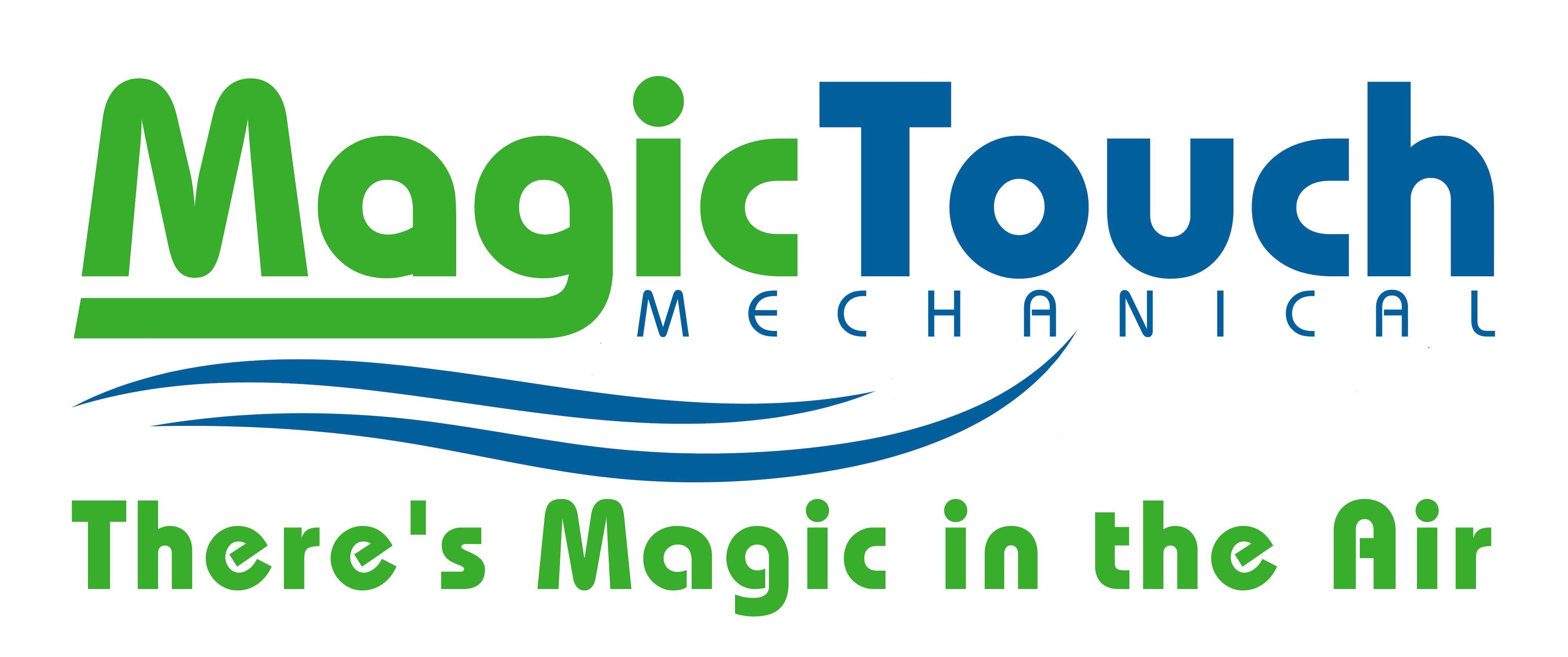 There's Magic in the Air!