Best Heat Pumps in 2023
April 11, 2023
Every year we publish our "best of" lists for air conditioners, heat pumps, air cleaners, etc. Our Best Heat Pumps in 2023 list includes some familiar models that made the 2022 list & some new ones.
In this article we are covering only split heat pumps / central air (the most common heat pump type in most homes). Other types: packaged heat pumps, mini split ductless, and split AC/gas heat have already or will be covered in other articles.
Full Disclosure: Magic Touch sells and installs every brand and model on this list. However, we also sell and install 8 other brands not on this list and dozens of other models not on this list. We were not paid by anybody for this article, and I do not own stock in any air conditioner brand on or off this list. Frankly, we sell Magic Touch and our installation and services not, Bosch, Gree, Lennox, Goodman, Trane, or any other manufacturer's brand. Our clients get the same level of service and quality installation no matter which brand they choose!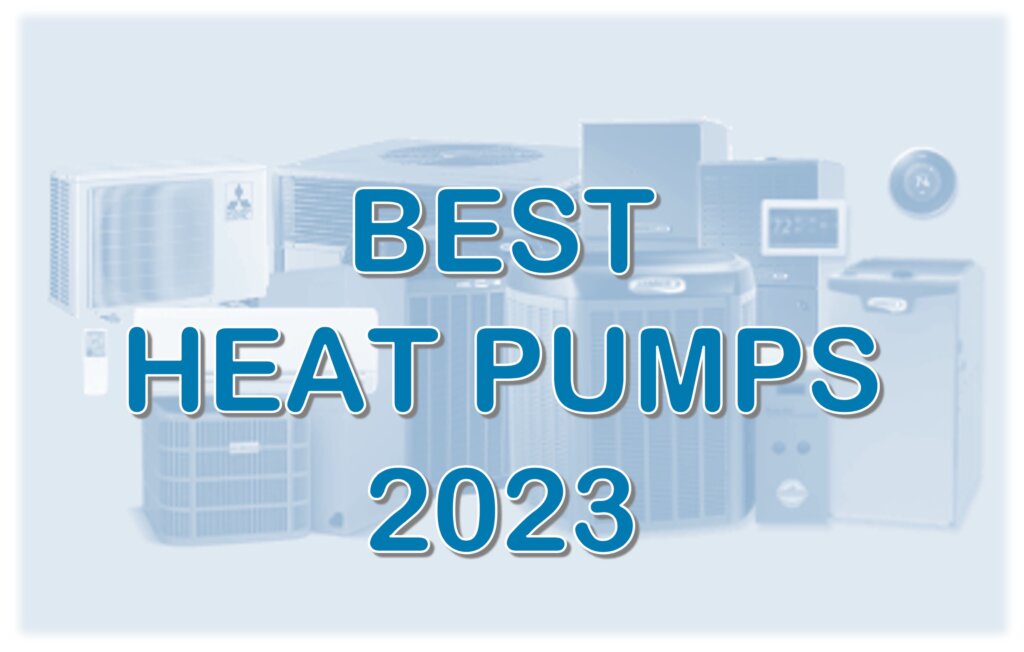 Why We Consider These the Best Heat Pumps in 2023
The models that made the best heat pumps in 2023 list mostly offer the 'best bang for the buck' in the category. In other words, it's not necessarily about the most efficient, lowest installed price, or the quietest … although several are. I'm a consumer too, so when I'm compiling my list each year, I consider which offer the best overall value.
Every model on the best heat pumps in 2023 list have (in my opinion) the best features for the price. There is one exception on the list this year, as it's quite expensive, but earns the "best in class" spot.
Criteria Considered for the Best Heat Pump in 2023 List
Installed Price – what you get for the price.
Best Comfort Technology – all the models on the best heat pump in 2023 list have variable speed (inverter) compressor technology. Frankly, this is the only technology I'd personally own.
Factory Warranty & Support – a 10-year warranty is great if it's well supported by the manufacturer & their suppliers. All models on this list offer great support & customer service.
Replacement Parts Availability – Post pandemic we've all seen and/or experienced supply chain issues, shortages, and limited availability of products and parts. The models on this list (while not 100% perfect) have done a good job sourcing parts when needed.
Excellent Efficiency – every model to make the best heat pump list had to offer very high efficiency ratings.
Low Noise Levels – ultra-quiet operation of both indoor & outdoor units is very important to most consumers. As so many people place "quiet" on their must-have list. The models on this year's best heat pump in 2023 list took that into consideration and are all ultra-quiet.
Reliability & Durability – most manufacturers predict the lifespan of their heat pumps to be 12-15 years. We measure the failure rates on every model we install and only units with the lowest failure (breakdown) rates made the best heat pumps in 2023 list.
#1) Gree Flexx Heat Pump
In 2021, I called the Gree Flexx heat pump, "one to watch". In less than 2 years, I've not only upgraded it to "one to buy," I installed Gree in my house.
Not only did I choose a Gree unit for my home, but I also installed a Gree Flexx in my mother's home 7 months ago. My mother is almost 80 years old, so I wanted to make sure she was comfortable, and the unit was reliable. The Gree Flexx hit all the right buttons and is my pick for the #1 best heat pump in 2023.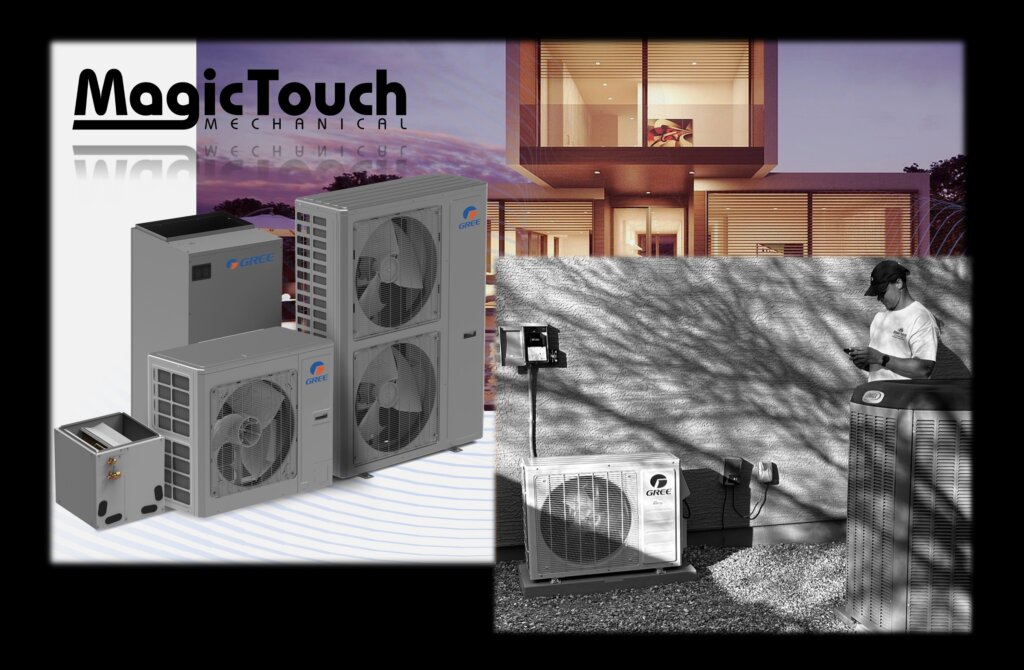 GREE FLEXX PROS
Variable Speed Inverter Technology
Lowest Installed Cost Heat Pump on the Best Heat Pump in 2023 List
One of the Quietest Split Heat Pumps on the Market Today
Gree Manufactures 1/3 of all Heat Pumps Manufactured Worldwide
Best "Bang for the Buck" on the List
Doesn't Require Proprietary Thermostat
GREE FLEXX CONS
Side-Discharge Airflow of Condenser May Not Work in Some Applications
4-Ton & 5-Ton Condensers "Double-Stack" May Be Too Tall for Some Applications
Lack of Consumer Brand Awareness (despite making 1 in 3 of all heat pumps worldwide)
#2 Bosch Premium Split Heat Pump
The Bosch Premium Split Heat Pump topped the Best Heat Pump list for several years, including 2022. Prior to Gree Flexx being available in the U.S. market, Bosch took the prize for "best bang for the buck". It remains one of the best-selling split heat pumps in the Phoenix market and is considerably less expensive than most. The Gree Flexx is the only inverter split heat pump on the list (or off the list) that costs less.
Bosch IDS (Inverter Ducted System) vs Gree Flexx (IDS)
Earlier this year, we chose the Bosch IDS (Inverter Ducted Split) family of products as our "Best Overall Air Conditioning & Heating System" in this article. In that article we examined the entire IDS family (Light, Plus, & Premium). We named the Gree Flexx the "Best on a Budget" in that same article.
The difference between these articles is twofold:
First, we are comparing only heat pumps in this (Best Heat Pumps in 2023) article, and more specifically, "best bang for the buck".
Second, we are comparing only Bosch's best IDS heat pump (Premium), to Gree's best inverter ducted system in this article.
Technically, a 3rd thing changed since I wrote that other article – I put a Gree in my own home now too. So far, I'm tickled pink with the performance and features for the price – I feel I got the best bang for my buck!
I should specify, depending on the application and your budget, one might fit your needs better than the other. However, all things being equal the significant price difference between the Bosch Premium vs Gree Flexx gives Gree the win for "best value".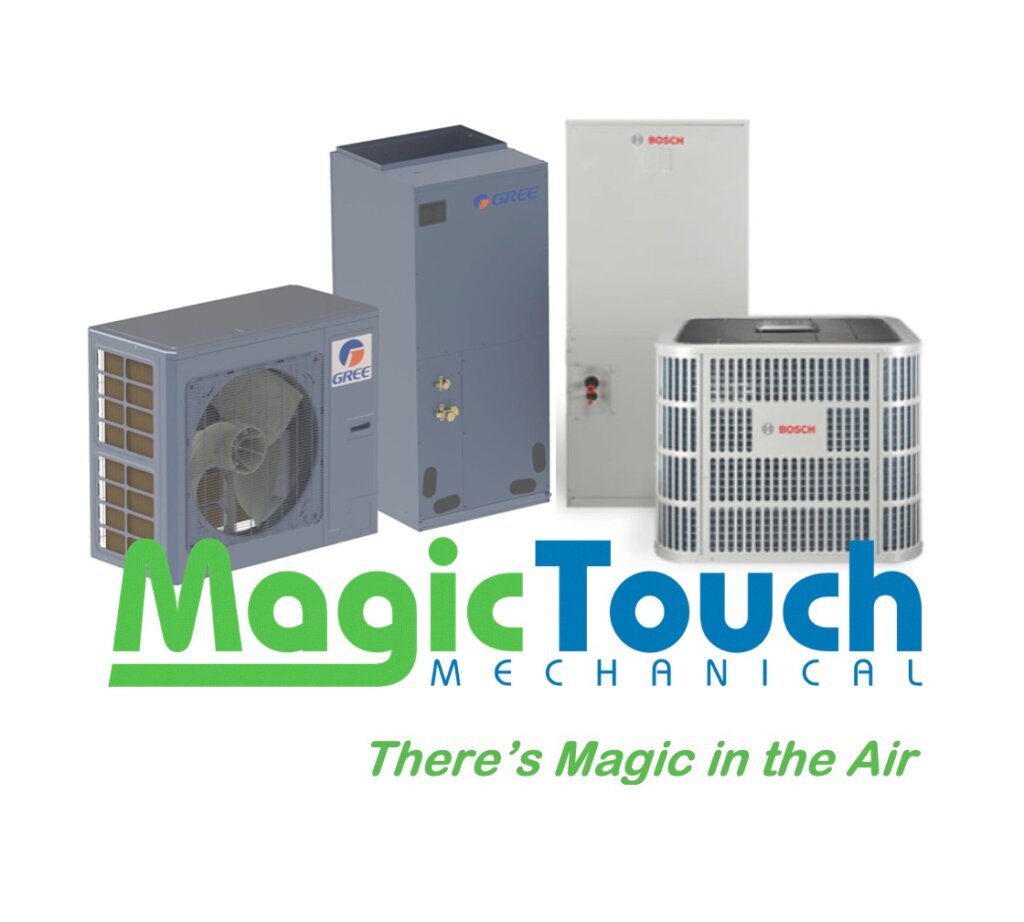 BOSCH PREMIUM PROS
Variable Speed Inverter Technology
2nd Lowest Installed Cost Heat Pump on the Best Heat Pump in 2023 List
Extremely Low Noise Levels Inside & Outside
Doesn't Require Proprietary Thermostat
2nd Best "Bang for the Buck" on the List
BOSCH PREMIUM CONS
Poor performance when not properly installed/configured *
Reports of lack of humidity control in very humid regions. (Note: We've not had any issues in all the years installing well over 1,000 Bosch Premium heat pumps, however Phoenix is not a very humid area)
More expensive than the #1 Gree Flexx
*This can be said of any heat pump; however, we see & hear it quite often with Bosch as their mass-distribution model allows for many underqualified installers selling this product. Design, application, and configuration are critical for proper operation of Bosch units, most of the stories we've seen or heard regarding poor performance were not properly configured.
#3) Lennox SL25XPV
If the best heat pumps in 2023 list were judged solely on the best-efficiency, the Lennox SL25XPV would place 1st. It's not only the most efficient heat pump on this list, but also the most efficient heat pump from any brand – period.
True to their name and reputation for innovation, Lennox continually introduces the most efficient & precise heat pumps available. The SL25XPV is no exception and every client we've installed one for raves about how happy they are with their choice.
It checks the box in almost every other criterion for this list too. The SL25XPV is quiet, provides great comfort, has excellent warranty support, and of course is a variable speed inverter system. It checks all the boxes but one … installed price.
The Lennox SL25XPV is the most expensive heat pump not just on this list, but of every heat pump model we carry – we carry dozens of models.
To be fair, you do get a lot for the price. The SL25XPV is the "Rolls Royce" of heat pumps, unfortunately it comes with a Rolls Royce price tag. If money were no object, perhaps this would top our Best Heat Pumps in 2023 list. However, our list is more about "best bang for the buck," not "most efficient".
That said, it certainly belongs on every best heat pump list – including this one!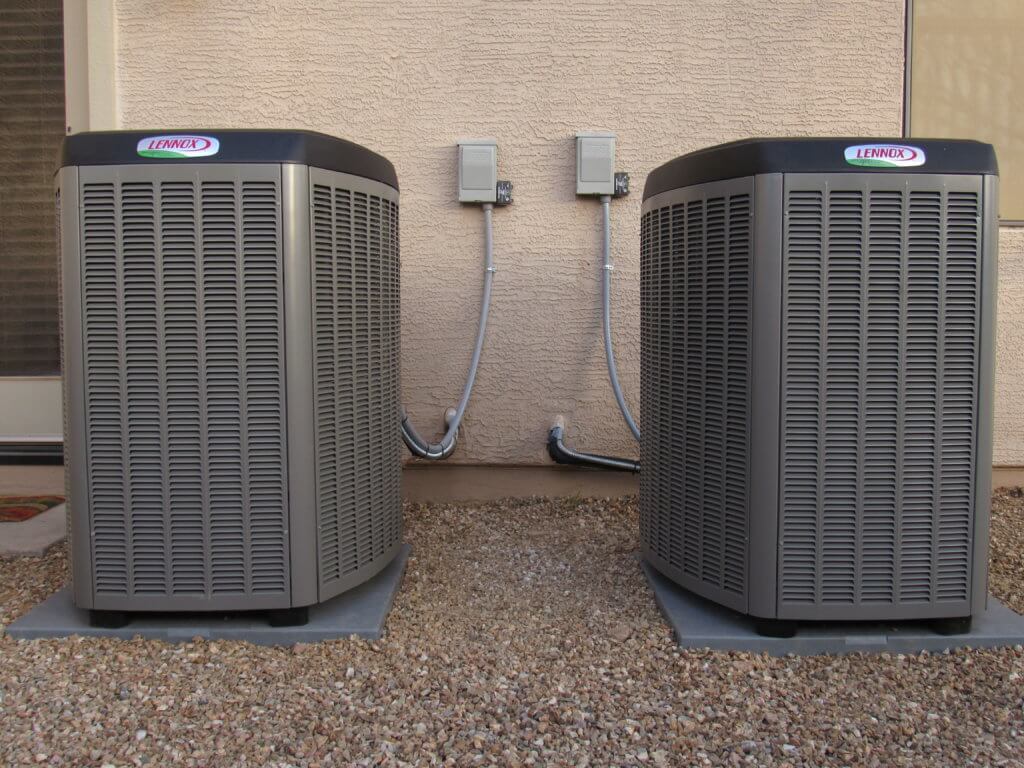 LENNOX SL25XPV PROS
The Most Efficient Heat Pump on the Market from anyBrand
Practically Silent
Excellent Customer Service and Warranty Support
Feature-rich Proprietary Thermostat (think iPad)
LENNOX SL25XPV CONS
Most Expensive Heat Pump on the Market
Outdoor Unit Very Large/Tall
Proprietary Thermostat is Complicated for Some Users
The Required Thermostat Adds Significant Cost to System
Honorable Mentions – Best Heat Pumps in 2023
Magic Touch Mechanical does things quite a bit differently than most Phoenix air conditioning companies – most would say better! One thing we do very differently is the fact that we offer our clients about a dozen different brand options. Most of our competitors only offer 1 or 2 brands and 'push' their brands. We like to say we offer "options, not ultimatums." Frankly, every client's budget, wish list, and what's important to them is different, so we offer something for everyone.
Here are a few other brands and/or models that may be the "best heat pump" for your needs, budget, or application.
Goodman – Multiple Heat Pump Options
Goodman, owned by Daikin, sells heat pump models under both names as well as under the Amana and Franklin brand. Between the four brands, Goodman sells multiple heat pump models that deserve an honorable mention. While Goodman may not have the name recognition brands like Lennox & Carrier enjoy, they're one of the world's largest manufacturers. Properly sized, installed, configured, and maintained, I'd rank Goodman & Amana up there with the best heat pumps available today.
In our 26-years installing heat pumps in the Phoenix, AZ area, we've installed thousands of Goodman, Daikin, Franklin, & Amana's. Many of Magic Touch's clients have chosen the same brand again when replacement time came around. They manufacture too many inverter systems, 2-stage systems, and single-stage systems to list, and while I wouldn't recommend every model, I recommend quite a few. Goodman typically wins the best heat pump on a limited budget side-by-side comparison (in the single & 2-stage category).
While I currently own, or have owned Gree, Lennox, and Bosch, I've never owned a Goodman personally. That's not to say I wouldn't own a Goodman. In fact, I won't sell a brand I wouldn't own personally or put in my mom's home. Again, the others all met my needs, wish list, application, and budget at the time.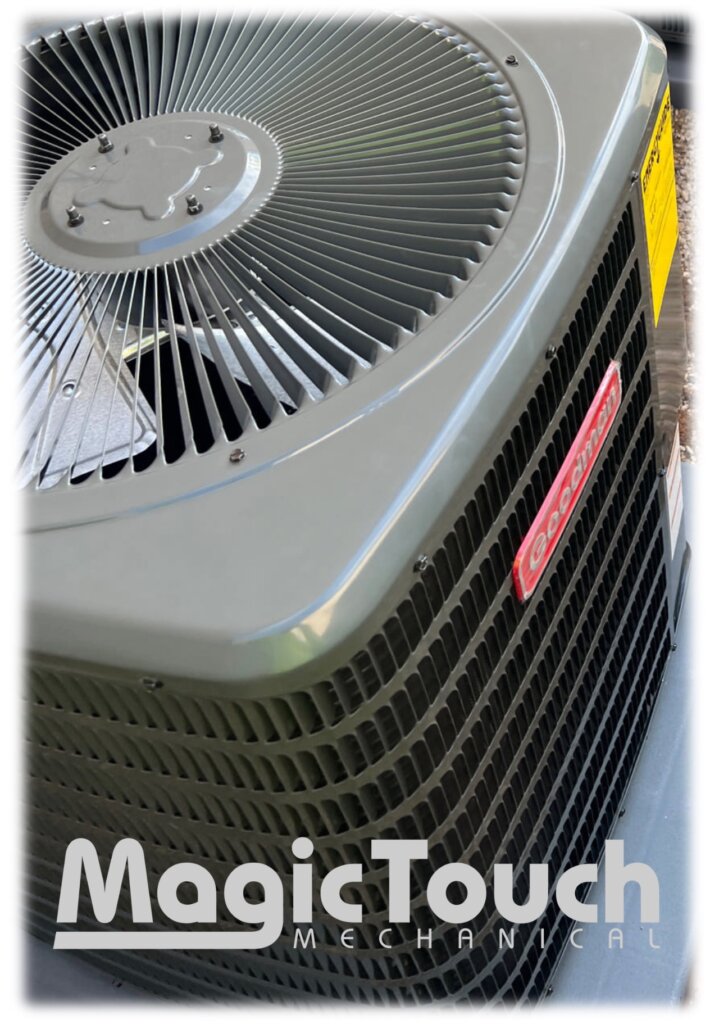 Bosch Plus & Bosch Light
The Bosch Premium wins 2nd place on our Best Heat Pumps in 2023 list. However, Bosch has 2 more inverter heat pumps that could easily go on this list, Bosch Plus & Bosch Light.
These good (Light), better (Plus), and best (Premium) options are all equipped with a variable speed inverter-driven compressor. This good, better, best, lineup utilizing only variable speed compressors is unique to the Bosch brand. Their competitors all sell single-stage (good), 2-stage (better), and variable speed (best) lineups.
Having owned all three technologies personally, there is a noticeable comfort difference as you step up in technology. After owning a 2-stage heat pump, I said, "I'll never go back to single-stage". After owning a variable speed inverter, I said, "I'll never go back to 2-stage." Point being, if given the choice between the Bosch Light (good) or a competitors 2-stage (better) – I'd personally choose the Bosch. After all, we have central air to provide comfort – why choose less comfort if there's a reasonably-priced option to own the best technology?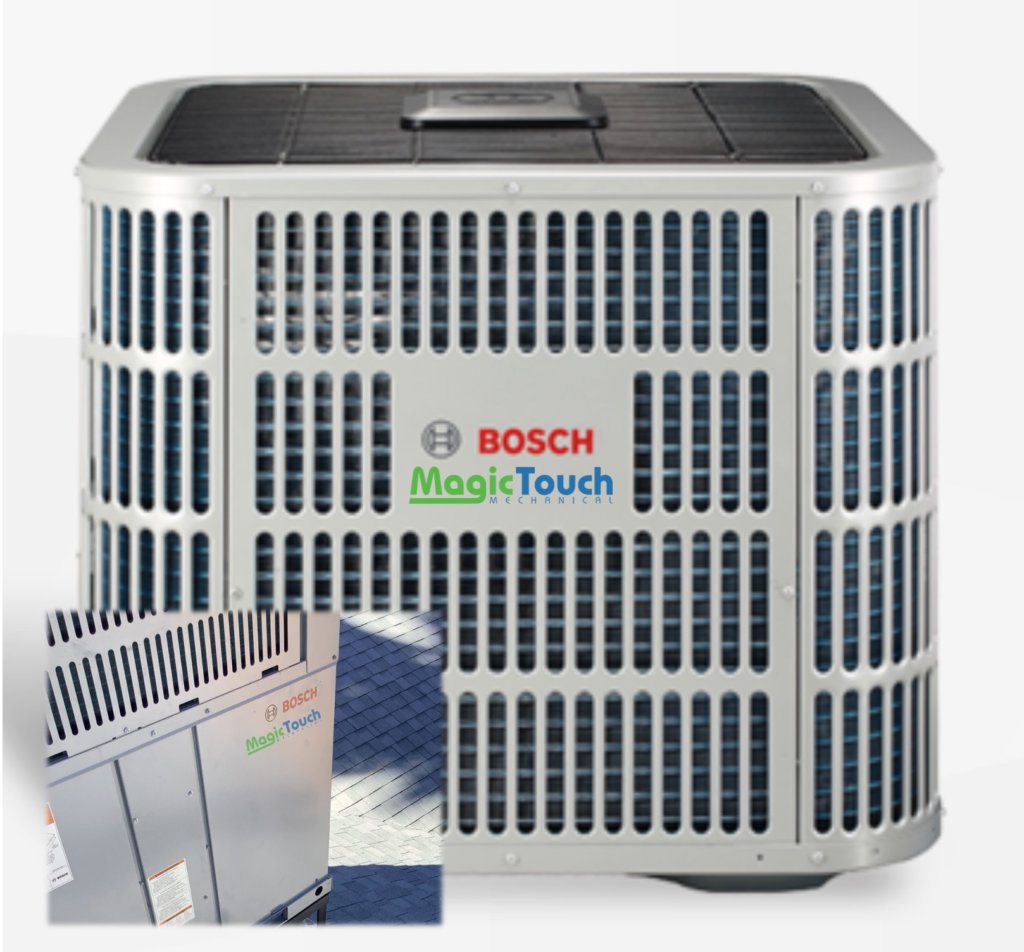 The Best Heat Pumps of 2023 Need the Best Heat Pump Installers 
Even the best heat pumps on the market will disappoint if not sized, installed, and configured properly. Nothing matters more than a proper installation. Let me say that again for the people in the back – nothing matters more than a proper installation!
You'd be better served by the most basic, entry-level heat pump installed properly, than the best heat pump on the market installed poorly. This is not the time to choose hastily or hook up your cousin who does AC work on the side. I've owned Magic Touch for 26 years and have worked in the industry for 36 years – I've seen some doozies! Bottom line: Choose the best possible heat pump installer first, the best heat pump second, and enjoy the results.
Air Conditioning Contractors of America's Best Heat Pump Installer
ACCA (Air Conditioning Contractor of America) is the national association that quite literally writes the standards for heat pump installation. ACCA's Manuals are recognized as the standard for equipment sizing, equipment selection, duct design, installation, and everything else HVAC by all manufacturers, city inspectors, and contractors alike.
That's why being named as one of the few National Best AC Contractors by ACCA is one of our proudest accomplishments!
If you live in or near Phoenix, AZ., you live in an area where one of the few contractors to ever win this prestigious award installs heat pumps. Who better to call than the company awarded for providing the best quality installation in North America!
Schedule a free consultation with one of our project managers today and we'll help you compare the best heat pumps side-by-side. We'll install it better than it must be, backed with our lifetime guarantee & 5-Star service guarantee.
AC, Heating, Fireplaces & Fire Pits since 1997 - #TheresMagicInTheAir