Lennox vs Bosch
March 30, 2023
Lennox vs Bosch
Of the dozen heat pump brands we install, the decision often boils down to Lennox vs Bosch for our clients. Both brands bring some unique features and value to the table despite being quite different from each other. As Magic Touch has installed so many of both, we get to hear why clients choose one over the other. I thought this post would be helpful to other homeowners who are also trying to decide between Lennox & Bosch.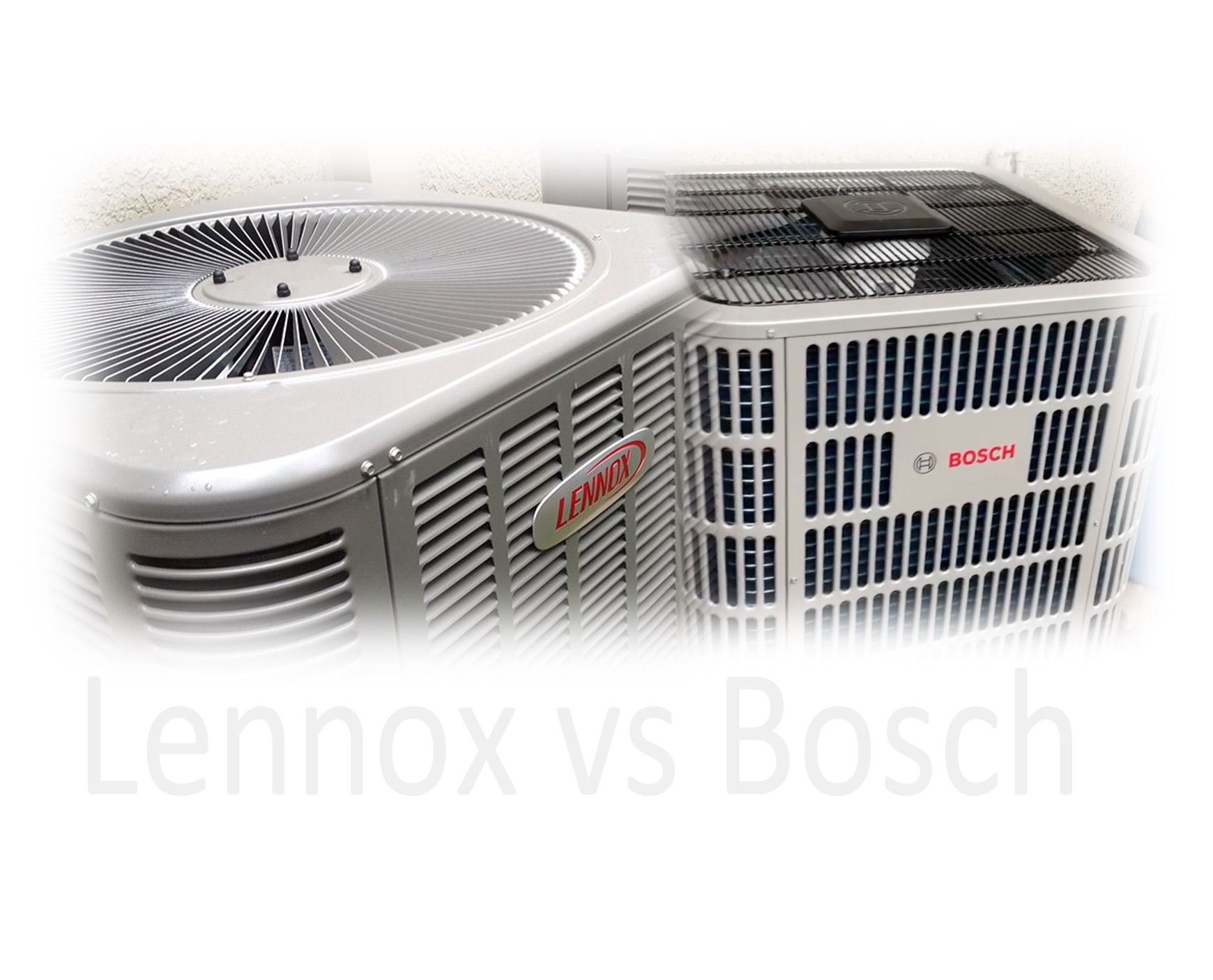 Lennox vs Bosch from a Contractors Point of View
Read any of my articles or product reviews about Lennox or Bosch, and you'll know I'm a fan of both. In fact, I've installed both Lennox & Bosch heat pumps and ACs with gas furnaces on my own homes.
Our commercial building in Mesa (Magic Touch's main office) currently has two Lennox heat pumps we installed years ago. One of those units, a Lennox LRP14HP packaged heat pump, will be replaced with a Bosch package heat pump soon. The other, a split heat pump, will most likely be replaced with a Gree Flexx. I explain why in this article.
The fact that I personally own both brands and why I chose both for each specific application will give more insight. If you're still deciding between Lennox & Bosch, the type of unit you have should heavily weigh into your decision. Depending on your specific application, both offer unique products in their category i.e., package heat pump, split heat pump, & split gas.
Disclaimer – Magic Touch Sells Both Lennox & Bosch (and many others)
Before I go any deeper, now is a good time to point out why I'm unbiased towards either Lennox or Bosch. Frankly, not only do I not care which of the two clients choose – I don't care if they choose either! Magic Touch recommends and installs many other brands besides Lennox & Bosch. Each brand brings something unique to the table based on our client's specific application, budget, desired features, and even, how long they plan to stay in their home.
I don't sell Bosch, Lennox, Trane, Goodman, Carrier, etc., – I sell Magic Touch Mechanical and the unique things we bring to the table! No matter which brand our client chooses I just want them to choose Magic Touch as their install contractor. Our quality installation, lifetime workmanship guarantee, 5-Star service guarantee, and the rest, come with every install regardless of the equipment brand.
Alright, disclaimers out of the way, let's get to it!
Lennox vs Bosch Package Heat Pump
Let's start with the package heat pump since the winner between Lennox & Bosch in this category is a no-brainer. Bosch offers the best performing & most efficient packaged heat pump on the market today.
Bosch is still the only HVAC manufacturer to offer a variable speed, inverter driven packaged heat pump. Not only do they win the packaged heat pump category against Lennox, but they also beat the once reigning champ, Trane. I chose to install a Bosch heat pump on one of my own rental properties (used as an AirBnB). I've since sold that home but chose it for reasons discussed below.
The Bosch package heat pump is the most efficient PHP on the market and offers the best comfort. Having owned a Trane single-stage, Lennox LRP16HP 2-stage, and variable-speed Bosch IDP back-to-back … the comfort difference is noticeably apparent. Personally, I will never own anything other than a variable speed inverter-driven compressor again. My current home has 3 inverter systems – I installed 2 right after moving in, and the 3rd just this week.
I advise people to choose an AC / heat pump based on the best comfort their budget allows, i.e., compressor technology. If you don't already know the difference between the 3-types of compressor technology, read this article and thank me later! I say thank me later because once you've experienced the comfort difference yourself, you too will never look back.
In short, the 3 compressor types are single-stage (least comfortable), 2-stage (more comfortable), and variable speed inverter (most comfortable).
Bosch IDP Price vs Comfort & Efficiency
The only con to the Bosch IDP (Inverter Ducted Package) unit is the higher purchase price than its competitors. Technically it's not fair to use the word competitors in this category since it's the only inverter package unit available. Also, the only reason it tends to cost more than packaged heat pumps from other brands is because it has the latest technology the rest do not.
The Bosch IDP automatically earns best in class since it's the only one in this class. That said, every Magic Touch client we survey gives it 5-Stars and says they would recommend it to a friend. I include myself in that group and I know the ins and outs of most units on the market today.
6 years ago I wrote an article about installing a 2-stage Lennox packaged heat pump on my own home (see Lennox LRP16HP link above). In that article I said if there was a variable speed package unit on the market I'd buy it instead of the 2-stage. At that time Bosch only made split heat pumps and the Bosch IDP was not yet released to the public. There is talk from other manufacturers about their own inverter package units and I suspect when they finally arrive, they'll cost more than the Bosch IDP. I say that based on the fact that Bosch's split heat pump lineup costs significantly lower than every other brands comparable equipment (with exception of Gree).
All that said, the Bosch IDP is an incredible value in my opinion when you consider what you get for your buck.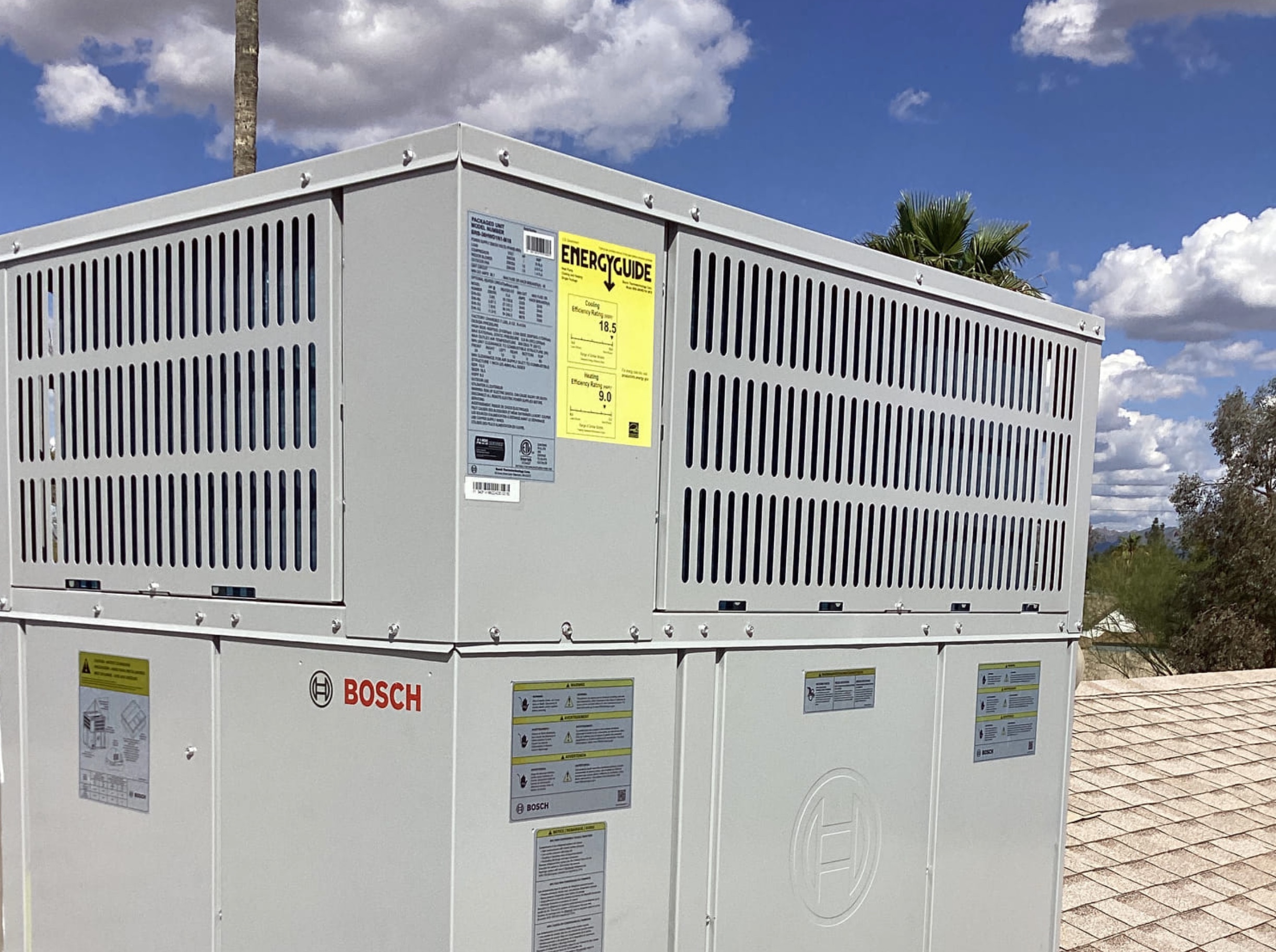 Lennox vs Bosch Split AC with Gas Furnace
The next easiest category when comparing Lennox vs Bosch is the split AC with gas furnace category – Lennox wins (sort of).
3-1/2 years ago, I purchased a new home in Gold Canyon, AZ. The first home improvement I made was replacing two York split AC with gas furnaces. Both York systems were working but were very noisy, extremely inefficient, and provided lackluster comfort. No self-respecting air conditioning contractor would've kept them until they died knowing what we know.
I too boiled down my options to Lennox or Bosch and ultimately chose the Lennox XC25 (now Lennox SL28XCV).
Note: This was prior to the $2,000 Heat Pump Tax Credit in the Inflation Reduction Act. Had that been available 3-1/2 years ago, I would've converted my systems from gas heat to heat pump. The heat pump tax credit pays $1,400 more than the AC tax credit which is only $600.
The $1,400 combined with the significantly lower price of heat pumps like Bosch and Gree would've paid off big. Considering I was replacing two units I stood to save myself literally many thousands of dollars. Alas, the heat pump tax credit wasn't available back then, so the Lennox was my choice at the time.
Pro tip: I don't mix politics with business, so won't weigh in on the "electrification" or "gas appliance ban" push happening all over the country right now. I've made my living installing & repairing both gas furnaces as well as heat pumps for 3-1/2 decades, in other words … I like gas & heat pumps! I also own one of the oldest gas fireplace businesses in Phoenix, so again … I like gas! That said, the incentives available to consumers to convert from gas to heat pump are hard to ignore. When you add in the savings from the lower installed price of heat pumps from brands like Bosch & Gree compared to brands like Lennox, Trane, & Carrier it adds up to many thousands of dollars in savings.
Why Lennox Beats Bosch in the Split AC with Gas Furnace Category
Here in Phoenix, AZ., our winters are rather mild. Sure, we use our heat, and it gets colder than people think, but it's short lived and not – Minnesota cold. That being the case, most of our homes use 'atmospheric' furnaces, aka 80% AFUE furnaces. In places that deal with extreme cold and long winters, many homes now use 'condensing' furnaces aka 90%+ furnaces.
Condensing furnaces utilize multi-pipe venting systems whereas atmospheric furnaces exhaust via a single flue pipe. Condensing furnaces are significantly more expensive upfront to install in place of an existing atmospheric furnace. Most of this additional cost is related to running all new inlet/outlet plumbing which isn't needed for an atmospheric furnace. Adding a condensing furnace in my home (and most Phoenix homes) would require extensive remodeling with little benefit or return.
Bosch specializes in high-efficiency heat pumps. While they do make 90% furnaces, unfortunately they don't manufacture an 80% furnace like we commonly use here in Phoenix. Conversely Lennox offers a wide selection of 80% furnaces, so wins this category by default (in Phoenix anyway). My opinion would probably go the other way in a home already equipped with an existing 90% furnace.
Pro tip: As of January 2023, the Heat Pump Tax Credit makes converting a gas furnace to a heat pump a wise financial choice.
All that said, I'm very pleased with both Lennox AC with gas furnace systems I installed in my own home. They work flawlessly! The low-noise level & precise comfort they deliver even on the hottest days of summer are commendable. Just be prepared to pay if you choose these systems for yourself – they cost significantly more than many of their competitors systems.
For those that can afford to splurge on the best of the best in split gas heat pumps – Lennox wins. The Lennox SL28XCV is the most efficient AC with Gas Furnace split central air system in the world today. It's very quiet and as I stated already, provides incredibly precise comfort. Expect to pay many thousands more dollars than Bosch (and many others), but if money is no object – it's the Rolls Royce of air conditioners.
Perhaps my only gripe with my Lennox split AC's is the Wi-Fi app used to control the proprietary S30 thermostats. The thermostats themselves look, feel, and function great, but the app is buggy and often undependable.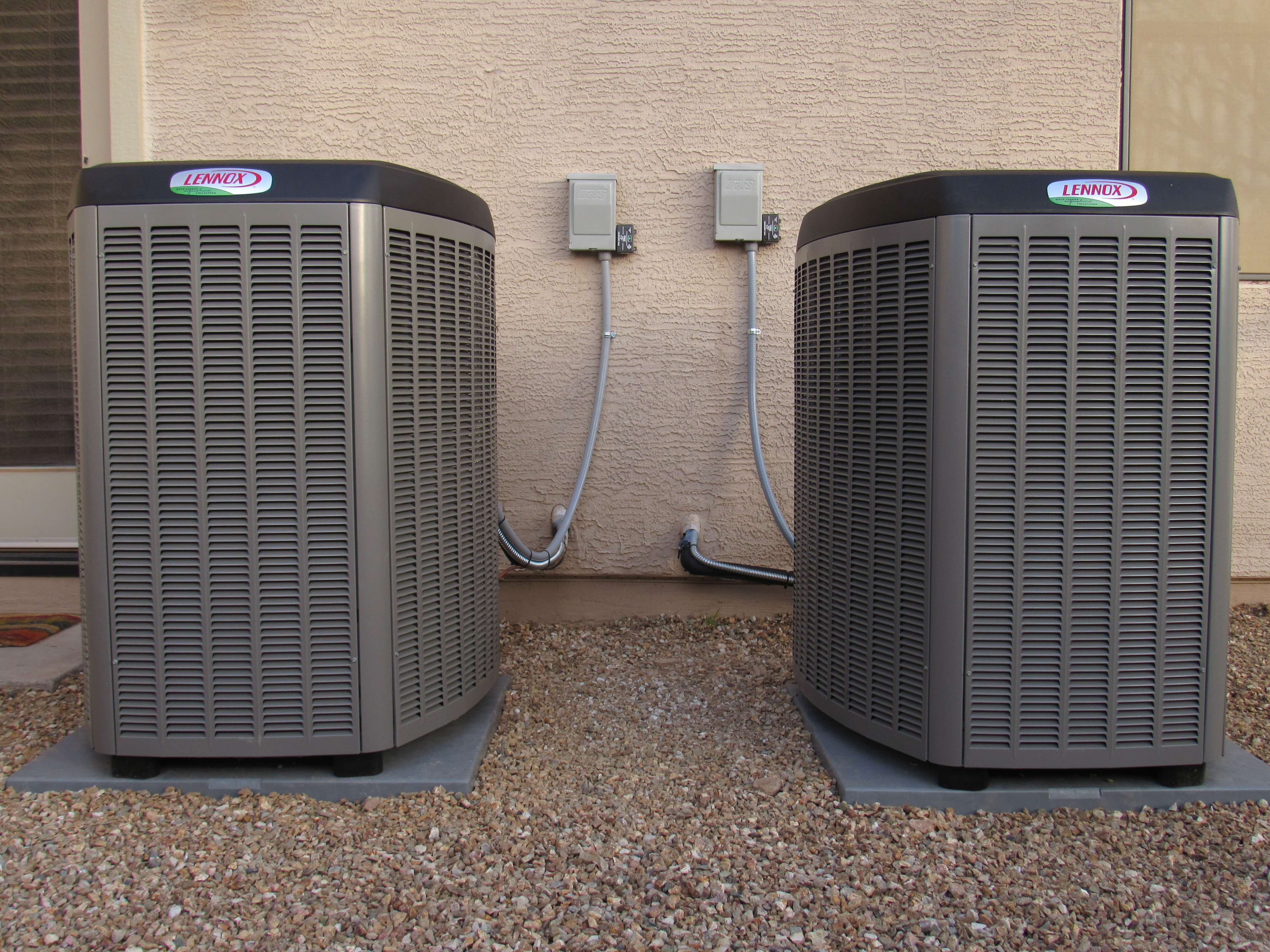 Lennox vs Bosch Split Heat Pump
There's a clear winner when comparing Lennox vs Bosch split heat pumps – Bosch is the clear "customer's choice".
Up until about 5-years ago, Magic Touch clients chose Lennox heat pumps 2-to-1 over all the other brands we install. Prior to Lennox gaining popularity with their amazingly efficient lineup, Trane long held the title. I distinctly remember when we first introduced Bosch in the Phoenix market because they were practically an overnight success.
In fact, the Bosch became popular so quickly there was a point where we bought every unit they had in Arizona. For the first time in 26 years in business, we had a waiting list of clients waiting for the Bosch. I honestly never thought I'd see the day heat pumps would be like the new iPhone or latest sneaker drop!
When we started comparing Lennox vs Bosch at the kitchen table with clients, they were practically all choosing Bosch. Even clients who had previously purchased Lennox from us, were now choosing Bosch. The reason is simple. When you compare Lennox vs Bosch inverter (variable speed) heat pumps side-by-side, Bosch costs thousands less for the same technology.
Lennox vs Bosch Inverter Driven Variable Speed Heat Pump
Both Lennox and Bosch offer a few different models of inverter-driven, variable speed heat pumps. Each uses a different approach in how they incorporate the technology into their unit, but the results are the same. Both units modulate compressor speed to optimize comfort and efficiency for the current conditions.
Lennox and Bosch 'nailed it,' in this application. Both brands incorporate technology that can constantly maintain your set temperature within a fraction of 1°F. That's no exaggeration, my home is always the exact temperature my thermostat is set to. I never find myself fiddling with the thermostat turning it up and down, I rarely even adjust it. Both Lennox and Bosch utilize inverter technology in their heat pumps quite well.
Who wins this category?
While neither disappoint in delivering precise home comfort, the category winner between Lennox & Bosch goes to Bosch. The fact is, Bosch & Lennox heat pumps use the same technology, but Bosch costs thousands less for equal results.
Lennox vs Bosch Parts Warranty Comparison
Lennox and Bosch have comparable 10-Year parts warranty on compressor, coils, and parts. Between the two, the warranty category is a tie.
Pro tip: In the inverter heat pump category, both brands offer the same warranty. It's important to note that Lennox offers less-premium models than their inverter lineup which come with a shorter warranty period. Bosch only manufactures inverter systems, so all models come with the exact same parts warranty.
Are Lennox and Bosch Heat Pumps Reliable?
Now that Magic Touch has been installing Bosch heat pumps for over 5 years, I'm comfortable discussing reliability & longevity. I'd estimate we've surpassed 1,000 Bosch heat pump install projects, so I have the data to compare Bosch & Lennox reliability.
Full disclosure: Magic Touch has been installing Lennox heat pumps for over 15 years, so have installed ~3x as many Lennox heat pumps. That said, 1,000 Bosch units over 5-years are enough for me to see patterns, major/minor issues, and overall failure rate.
Most manufacturers say their equipment's average useful lifespan is 12-15 years. Using their numbers, it's fair to say 5 years is 1/3 or more of the units total predicted lifespan.
Before we get to Lennox vs Bosch in the reliability category, it's important to discuss mechanical equipment reliability in general. To do that let's talk numbers and a theory known as the hazard curve aka equipment hazard rate and the "bathtub curve".
Electro-Mechanical Equipment Reliability in General
Having operated Magic Touch Mechanical for over ¼ century & working in this industry for 35+ years, I've seen a lot. I've been a helper, installer, HVAC tech, appliance tech, plumber, electrician, salesperson, and manager over my years in the mechanical trades. Now as a business owner, I pay specific attention to 'numbers' – one specific number we track is equipment failure rate.
Magic Touch Mechanical provides a labor warranty with our installs and repairs, so I hate equipment failures as much as our clients! When you sell as many brands as we do, it's important to know if one starts having unacceptable failure rates. We've discontinued recommending and installing entire brand lines and specific models with higher-than-average major failure rates.
That said, no brand or model is ever "trouble-free". Even the best-built equipment will have a small percentage of failures, some being minor component failure, others being major breakdowns. Let's face it, these units are subjected year-round to extreme conditions – especially here in Phoenix, AZ. The hotter or colder it is outside, the more we expect from them.
What my years of experience have taught me is when it comes to heat pumps & AC's their reliability typically follows a theory known as the "bathtub curve".
The Bathtub Curve
One of our very experienced Project Managers, Bart T., introduced me to the bathtub curve theory. Bart's 35-years of experience in HVAC is unique as he has worked on both the manufacturing/distributor side as well as the contracting/retail side giving him a diverse perspective of the industry. I was intrigued by the bathtub curve theory as it provided some insight on how equipment manufacturers/suppliers think about longevity, reliability, and warranty risk/exposure.
The bathtub curve graphs failure rate being higher in the early years, lower in mid-life, and rising in the "wear out" years. My 36-years of experience with all types of HVAC equipment have taught me that theory is quite accurate as it pertains to HVAC equipment.
While the failure rate of most major heat pump brands, including Bosch & Lennox, is quite low, components do break. The small percentage that does have failures, most often have them in the first few years, and last few years of their life. So, if your new heat pump does suffer a failure in its first few years, your equipment isn't a "lemon". While it stinks when it happens to us, statistically speaking – it's going to happen to someone.
The graphic below shows the bathtub curve. As you can see the curve is shaped like a bathtub, hence the name.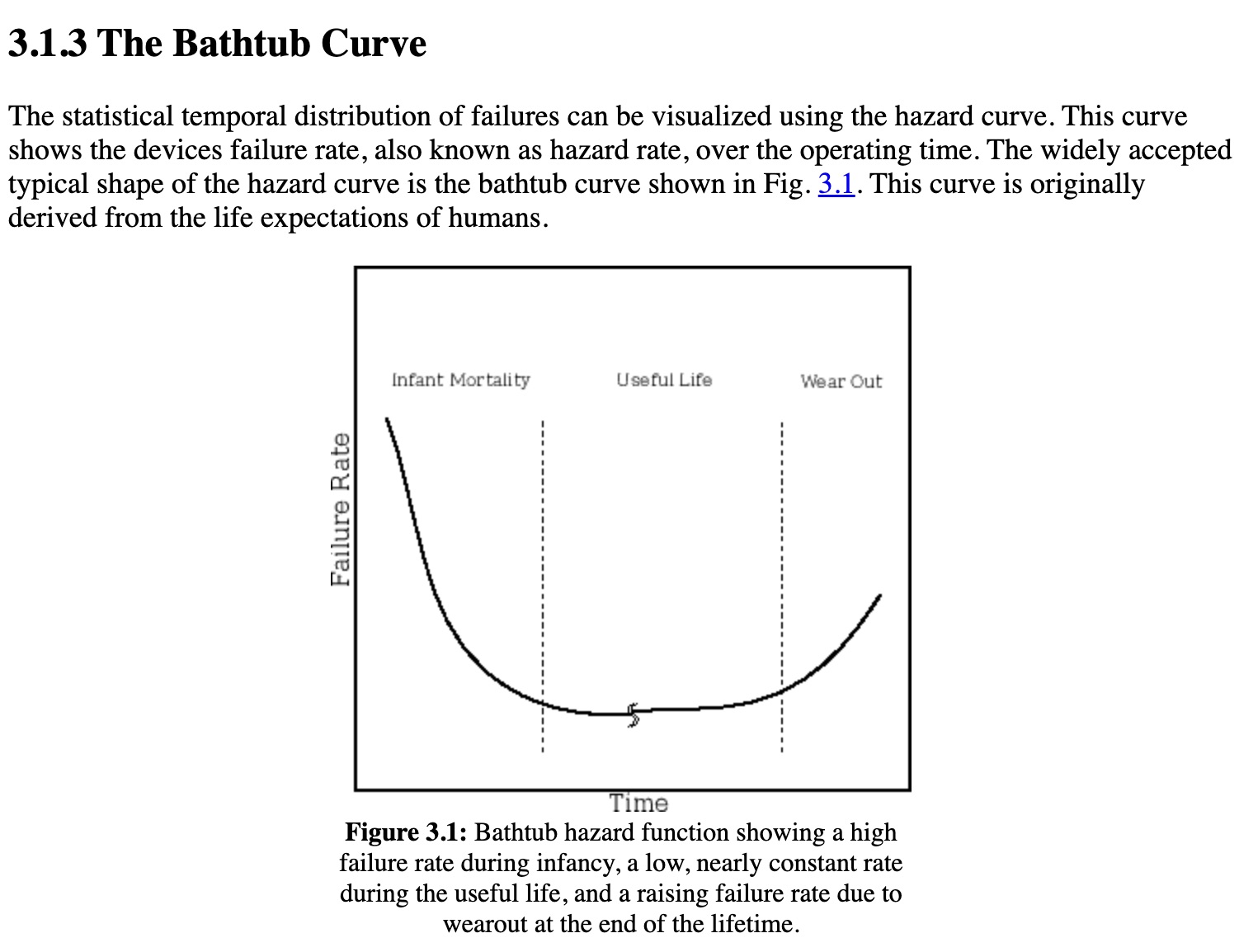 Bathtub Curve source: https://www.iue.tuwien.ac.at/phd/triebl/node12.html
How Lennox & Bosch Compare on Reliability and Longevity
In comparing the data we've compiled over the last 5 years; I'd give both Lennox & Bosch an 'A' grade. More importantly, is response time when one of their machines fails under warranty – both get an 'A+' for fast response.
I wish there was an air conditioning brand that never failed and lasted 15-years trouble-free. I wish I was a little taller too! 😉
Seriously though, mechanical components fail, thermostats fail, even major components like compressors and refrigerant coils can fail. That said, both Lennox & Bosch have proven to be extremely reliable and stand the test of time. Both companies have also done a fantastic job in quick response and replacement part availability when failures have happened. *
*Post pandemic shortages. To be fair, the following applies to just about every product in this "post-pandemic" world. There's no doubt, global supply chain problems have led to occasions where replacement equipment and parts were harder to source. Neither Lennox or Bosch were/are immune, and we've experienced delays that were never an issue pre-2020. Again, to be fair, I can say that about ten other HVAC brands and things have improved greatly this year.
Lennox vs Bosch Installed Price & Overall Value
Package Heat Pumps
Again, Bosch package heat pumps are in a league of their own since they're the only inverter package unit available. Having owned both the 2-stage Lennox LRP16HP and the Bosch IDP, there's no comparison in either comfort or efficiency.
Pro tip: I advise our clients to choose equipment based on comfort, not efficiency. When you choose comfort, you get high efficiency by default. All inverter heat pumps are extremely efficient by default. However, the returns are small once you exceed a certain efficiency anyhow.
EXAMPLE: The annual savings between an 18 SEER & 20 SEER 3-ton unit is approximately $70 per year.
The Lennox LRP is a fine unit. However, when the time comes to replace the aging one on our Mesa office (which is at the end of its life now being 14 years old), it will be with the Bosch IDP. If another manufacturer starts producing an inverter package heat pump, I'll consider it against the Bosch IDP. Not only is the Bosch IDP a better value than the Lennox pack – it's the best of all available brands.
Split AC with Gas Furnace
As Bosch has cornered the market with their Bosch IDP, Lennox rules the roost with the SL28. The SL28 is currently the most efficient AC with gas heat combination on the market today. It is however also the most expensive system on the market by far.
I own two of its predecessors, the Lennox XC25 and they are fantastic. That said, I purchased them prior to the rapid price increases since 2020, and before the $2000 IRA tax credit. If I had to choose again today, I'd save the money and convert to the Bosch Premium or Gree Flexx. *
If you've read any of our recent Gree reviews, you know I believe it's the next big thing. *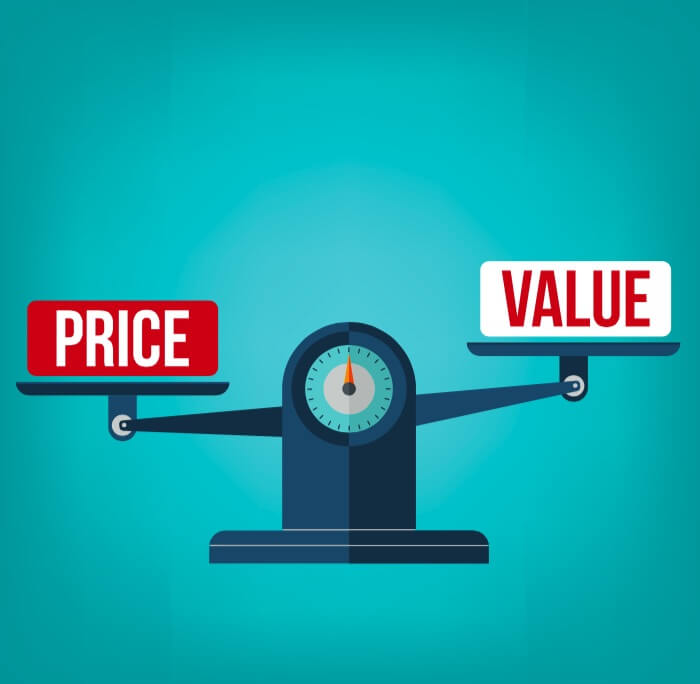 Split Heat Pumps – Lennox vs Bosch
From 2008 until 2018, no manufacturer could touch Lennox's split heat pump lineup. During that time, Lennox repeatedly unveiled heat pumps more efficient, precise, and quieter than all their competitors. Lennox's innovations were always a step ahead of everyone else and customers raved about their happiness with the product.
Prior to that, the title for best split heat pump went to Trane from the late 90's to the mid 2000's. However, after several company sales & restructurings, Trane fell behind their competition in not only innovation, but in customer service. This is my opinion; however I've spoken with contractors around the country who completely agree.
Conversely, Lennox's customer service and support has always been impeccable – an extremely important factor to the end user – the homeowner. Having recommended their products for over 15-years, I've never questioned their integrity or company culture. That said, this article is comparing Lennox vs Bosch and this category is comparing overall price and value.
In this category, Bosch not only beats out Lennox, but they're also beating out most of their competitors. Until last year when Gree started giving Bosch a run for their money, Bosch split heat pumps beat everyone in both price & value.
Bosch split heat pumps are all inverter-driven variable speed units – the best technology available today. The installed price of a Bosch Premium unit is less than many of Lennox's 2-stage and even single-stage heat pumps. Bosch units are as quiet, or quieter than most of the Lennox split heat pump lineup and have comparable warranties.
Bottom line: Regarding installed price and overall value aka bang-for-the-buck, Bosch wins. Lennox builds great split heat pumps, but their premium product will hit your wallet for thousands more than Bosch's premium product.
I, like most shoppers am always looking for the "best value". Not the cheapest, but the product that delivers the best bang for the buck. As for inverter split heat pumps, between Lennox and Bosch, Bosch runs away with that title.
Lennox & Bosch Installer Near Phoenix, AZ
If you're looking for a Lennox or Bosch installer near Phoenix, AZ., look no further than Magic Touch Mechanical. We have extensive experience installing air conditioners, furnaces, and heat pumps from both brands. Our sales motto is offering "multiple options not ultimatums," so we'll sit with you and compare both brands side-by-side (and others) without any agenda. Why that's unique is – most Phoenix area AC companies "push" their main brand and possibly their "fallback" brand. Magic Touch doesn't have a "main" brand, we offer many brands and will show you all the brands that fit your application, budget, and wishlist. Since we've installed thousands of each brands units, we have not only more experience with them all than most, we know which ones best fit you and your home!