2023 Best Air Conditioners & Heaters
January 4, 2023
Every year we publish our picks of the best central air conditioning & heating systems on the market. The 2023 best air conditioners & heating units list shares some of the units that made last year's list and introduces some new models.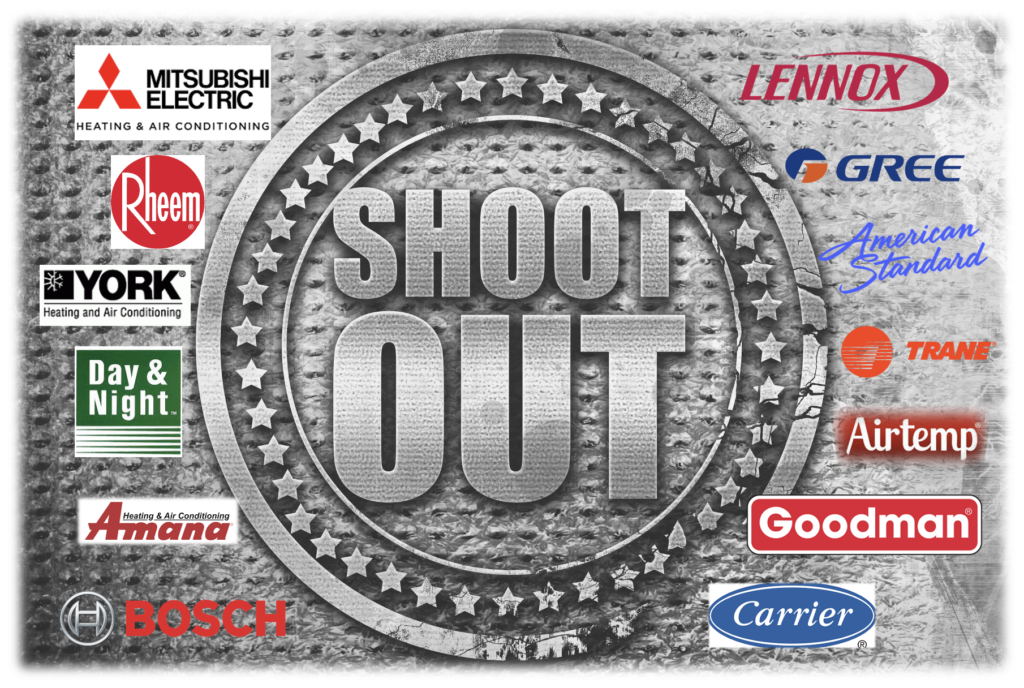 Criteria Used to Choose 2023 Best Air Conditioners & Heating Units 
As 2023 marks Magic Touch Mechanical's 26th year as one of Phoenix, AZ's top air conditioning companies – we know air conditioners! We've installed tens of thousands of air conditioners & heating units in one of the hottest places in the U.S.A.
We know which ones are 'trouble prone', and which have the lowest failure rates. Our customer satisfaction surveys give us a good indication of which units people are most & least satisfied with overall. Each year we compile all that data to create our list and cut through the clutter, advertisements, and noise.
Here's the criteria used to choose which brands & models made the 2023 Best Air Conditioners & Heating Units list:
Customer Satisfaction Surveys: Feedback from customers who own this model.
Reliability: Failure rate calculated by "no cooling/no heating" service call requests.
Durability: How well the equipment stands the test of time.
Warranty / Customer Service: How well the manufacturer performs when warranty claims are processed and/or when a customer service request is submitted.
Value: Overall "bang for the buck". Upfront installed cost per feature & benefit.
Lifetime Cost to Own: Estimated lifetime cost to own/operate the unit considering efficiency, repair costs, service intervals, and reliability (failure rate) statistics.
Efficiency: Annual summer & winter operations costs.
Comfort: An often overlooked but perhaps the most important thing to consider when comparing air conditioning & heating systems … how well does it condition the home & its occupants!
Disclaimer: We Carry Over a Dozen Brands and Hundreds of Models
The reason we were able to remain unbiased when creating the 2023 Best Air Conditioners & Heating Units list:
We install every brand and model on this list. However, we install many, many brands that aren't on this list!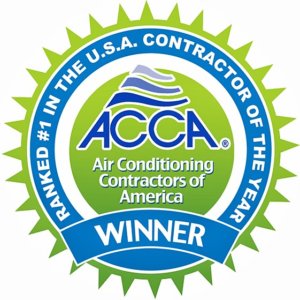 Unlike most air conditioning companies in the Phoenix, AZ area and throughout the country, we do not sell 1 or 2 brands – we carry over a dozen brands. We "sell" Magic Touch and our service, guarantee, and the results you will receive … not, Trane, Gree, Lennox, Bosch, etc.! No matter which brand/model our clients choose, the quality of the installation and level of service will be the same … 5-Star from start to finish!
We were not paid or incentivized by any of the brands that made this list. I do not own any stock in any of these companies. All selections are made solely based on customer feedback and the criteria listed above.
2023 Best Air Conditioner & Heating Unit Overall
Winning our 2023 best air conditioner & heating unit overall spot once again is the Bosch IDS (Inverter Ducted Split). By far, our most requested split heat pump system in 2022 and we suspect will remain popular with consumers this year.
With well over 1 thousand Bosch systems under our belts since we began installing them years ago, we remain impressed. The Bosch IDS lineup combines high-efficiency, ultra-quiet performance, feature-rich comfort, reliability, and durability into a relatively compact footprint.
Unlike many of their competitors, Bosch only manufactures inverter driven compressor units – more commonly referred to as variable speed compressors. What makes Bosch a little different in this area is the fact that they offer 3 different combinations of inverters. The Light, Plus, and Premium models give every homeowner the opportunity to own the best technology available at an affordable price.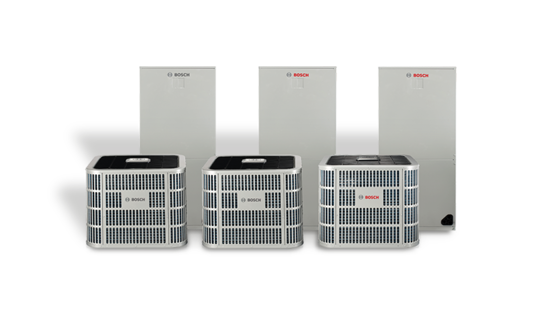 PROS:
One of the quietest variable speed heat pump split systems on the market today.
Excellent efficiency ratings – especially the Plus & Premium Models.
Variable Speed Compressor Units considerably less expensive than competitive brands inverter units and even many other 2 & 1 stage units.
Doesn't require proprietary thermostat like many other brands' inverter units. Works with most Smart thermostats on the market and all regular thermostats.
CONS:
We do not recommend Bosch's thermostats! We've replaced many, and no longer even offer them with new Bosch systems.
Should only be installed by very experienced Bosch contractors. The Bosch IDS equipment requires significant training & experience for proper sizing, installation, and settings. While we always say, the installation is more important than the equipment chosen, this is especially true with Bosch due to its unique design and settings. Installed, commissioned, or set incorrectly … you will have problems. Done right, you will not!
Not the best choice in some very humid areas (consult your contractor before choosing this model if you live in a very humid region of the country).
2023 Best Premium AC & Heating System
If nothing but the very best money can buy will do, Lennox's top-of-the-line models are what you want. That said, be prepared to shell out a lot of Benjamin Franklin's for either of these models, they aren't cheap!
The 2023 Best Air Conditioners & Heating Units would not be complete if it didn't include the best you can get! So, what makes the Lennox SL28 and SL25 the best you can get? The SL28XCV is the most efficient and precise air conditioner on the market today. Likewise, the SL25XPV is the heat pump version touting the same claim to fame.
Let me be clear – in the 17-years Magic Touch Mechanical has been a Lennox dealer, I've never been displeased. In fact, I chose the SL28's predecessor (the XP25) for my own home when I replaced the systems a few years ago. Their customer service is impeccable and frankly, I love everything the company stands for. That said, I've also told them many times that their pricing structure hasn't remained competitive with the rest of the market.
Do you get what you pay for? Absolutely! Both my wife and I immediately noticed the difference after installing our two Lennox XP25's. What you notice most about Lennox's premium systems is … the fact that you don't notice them! We don't hear them. We don't even feel them (instead of a "blast" of air. it's just a steady, perfect, lull). If our air conditioners are set to cool the house to 68°, every room is just 68°. We never find ourselves 'adjusting' the temperature as they just maintain our set temperature – precisely.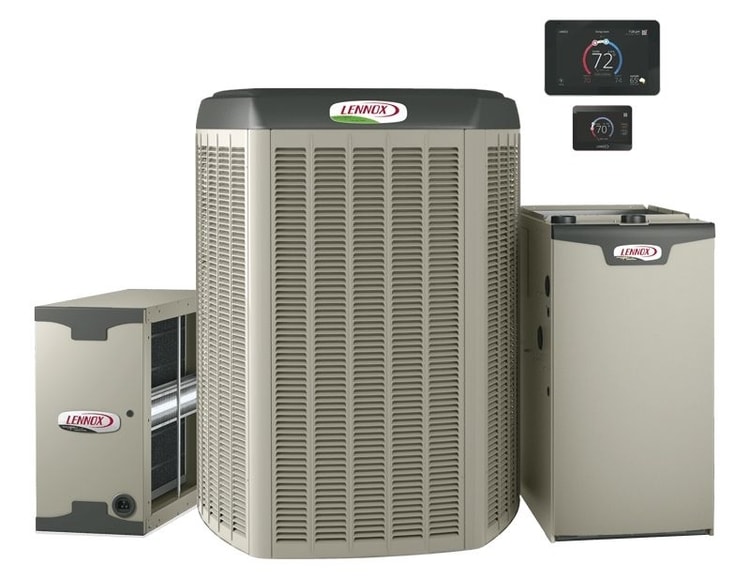 PROS:
The most efficient units on the market from any brand.
The most precise comfort available today from any brand.
Practically silent operation.
Excellent customer service and warranty experience (that's been Magic Touch's experience anyway).
Feature-rich proprietary thermostat looks and feels like an iPad.
You do get what you pay for!
CONS:
Most expensive units on the market today.
Outdoor dimensions are quite large, especially height.
Proprietary thermostat may be too complicated for some consumers.
Proprietary thermostat adds significant expense to the upfront costs.
2023 Best Air Conditioner & Heating Unit on a Budget
Back in 2021, we called the Gree Flexx heat pump system the "one to watch". In 2022, we speculated the Gree Flexx may become the "Bosch killer" in the best bang for the buck category. While it is a fact that the Gree Flexx is indeed the best bang for the buck now, it hasn't yet unseated Bosch from being many consumers top choice.
We chose Gree Flexx as the 2023 best air conditioner and heating unit on a budget for specific reasons. To be clear, we do carry new AC & heating systems that cost less to install than the Gree Flexx. However, this is a "best of" list, not a "cheapest" list. That said, despite the Gree Flexx being very efficient, quiet, and having a great warranty, it is in fact – inexpensive (comparatively).
The Gree Flexx is the best inverter (variable speed compressor) heat pump on a budget. Not only is the Gree Flexx the least expensive variable speed heat pump you can buy, but it's also less expensive than many 'basic' units.
I'm so impressed with what you get for the money with the Gree Flexx, I installed one for my mother. Not only did I replace my mother's old Trane heat pump with a Gree Flexx, but I also bought one myself. I'm adding my Gree Flexx to my home workshop where I spend a lot of time working on my bikes.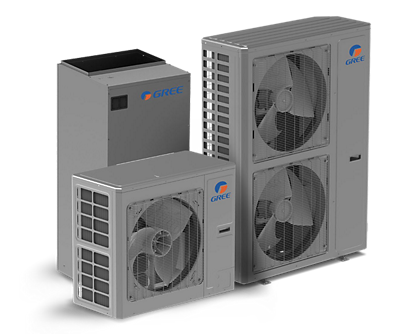 PROS:
One of the quietest units on the market.
Least expensive variable speed inverter driven compressor unit available.
Less expensive than many competitors single-stage & 2-stage units.
Excellent product & warranty support. (Speaking for the distributor in Phoenix – check with your local contractor if not in our area).
One of the most efficient units you can buy in this price range.
Small outdoor unit footprint (taller in 4 & 5-ton capacities – see photo above).
CONS:
Not available in all U.S. markets.
Like Bosch, should not be installed by companies unfamiliar with the technology.
Height of 4 & 5-ton units may not suit all applications.
Side-discharge airflow may prohibit installation in some applications.
2023 Best Air Conditioners & Heating Units – Honorable Mentions
As mentioned earlier, Magic Touch Mechanical offers and installs over a dozen different air conditioner brands. Each brand and model have unique pros and cons that make it right or wrong for every home and buyer. Frankly put, every homeowner has their own set of criteria that is important, & least important to them. Some of our clients are looking for the absolute lowest cost unit they can buy (for various reasons). In this case we'd typically compare units like the Goodman to ICP or perhaps Day & Night (Carrier product), and a few others. In most cases, our clients looking for the absolute lowest upfront costs choose Goodman. However, many times customers realize the small price difference to upgrade to a system like Gree or Bosch is much less than they expected.
Other clients are all about low noise levels, for those we have a rather wide breadth of options from multiple brands. Still others already have a specific brand in mind and just want to compare models – of which there are no shortage of. Between Trane/American Standard, Lennox, Carrier, Rheem, Goodman, Amana/Franklin, ICP, Airtemp, Mitsubishi, Fujitsu, Daikin, Bosch, and the rest … you have options!
Of course, if money is no object and your budget allows, we've never had a client say they were sorry they bought the best unit on the market! The majority of our clients want the best value, not the most premium or the lowest price. If that describes you, you'll probably be extremely pleased when you compare the Bosch IDS or the Gree Flexx to their competitors.
Compare 2023 Air Conditioners & Heat Pump Reviews Side by Side
Our blog has hundreds of unbiased air conditioner reviews, specifications, side-by-side comparisons, sound ratings, etc. to help you through the purchase / replacement process. Our sales motto is, "Options, not ultimatums." We're consumers too and we want "options" when looking to buy a product, not to purchase what the company wants to "sell" us.
As a result, our experience with many brands allows us to truly compare each one side-by-side. We share this information for free. Our only request is if you live in our service area, you give us an opportunity to earn your business. If you live outside of our service area and this information helped you, do me a favor and review our blog!
PRO TIP: Use our websites search tool (magnifying glass) to search the brand, model, or comparison you're interested in. Example: "Trane vs American Standard" or "Gree Flexx", etc. Chances are, over the years we've shared more than one review and article on the things you want to know more about!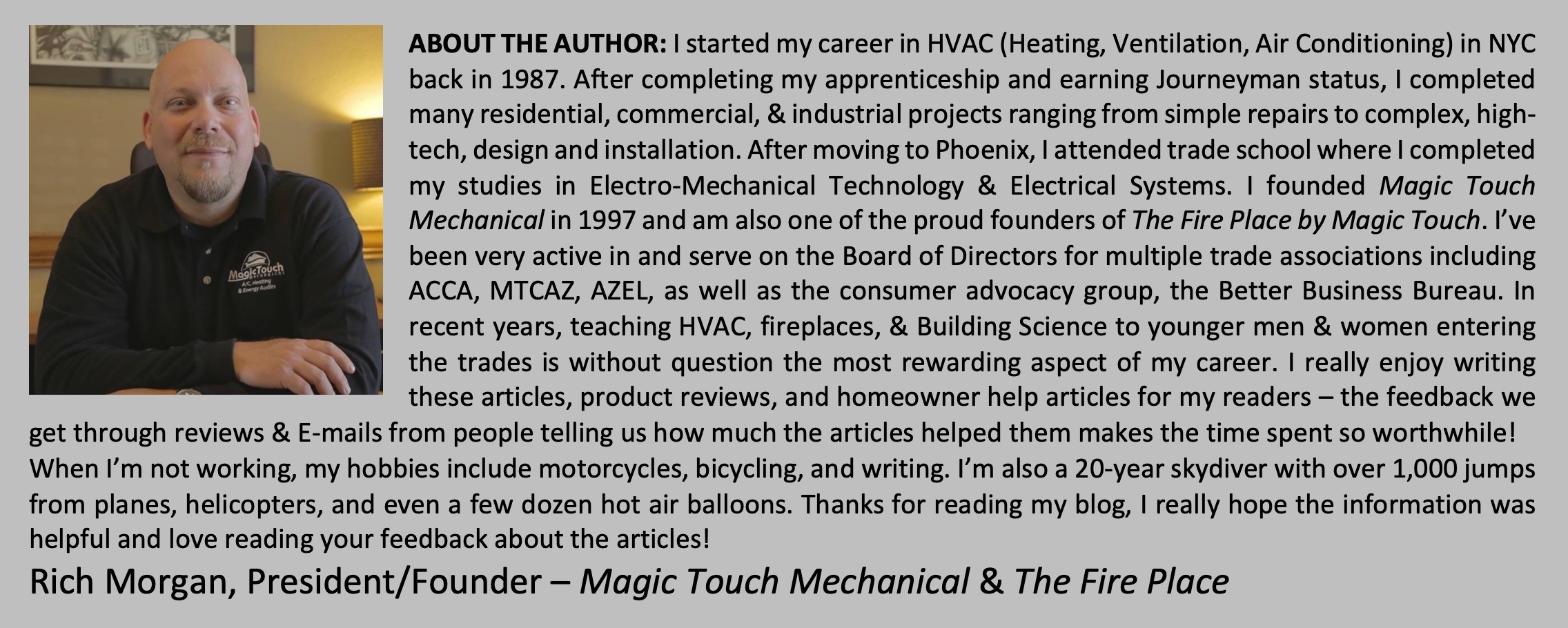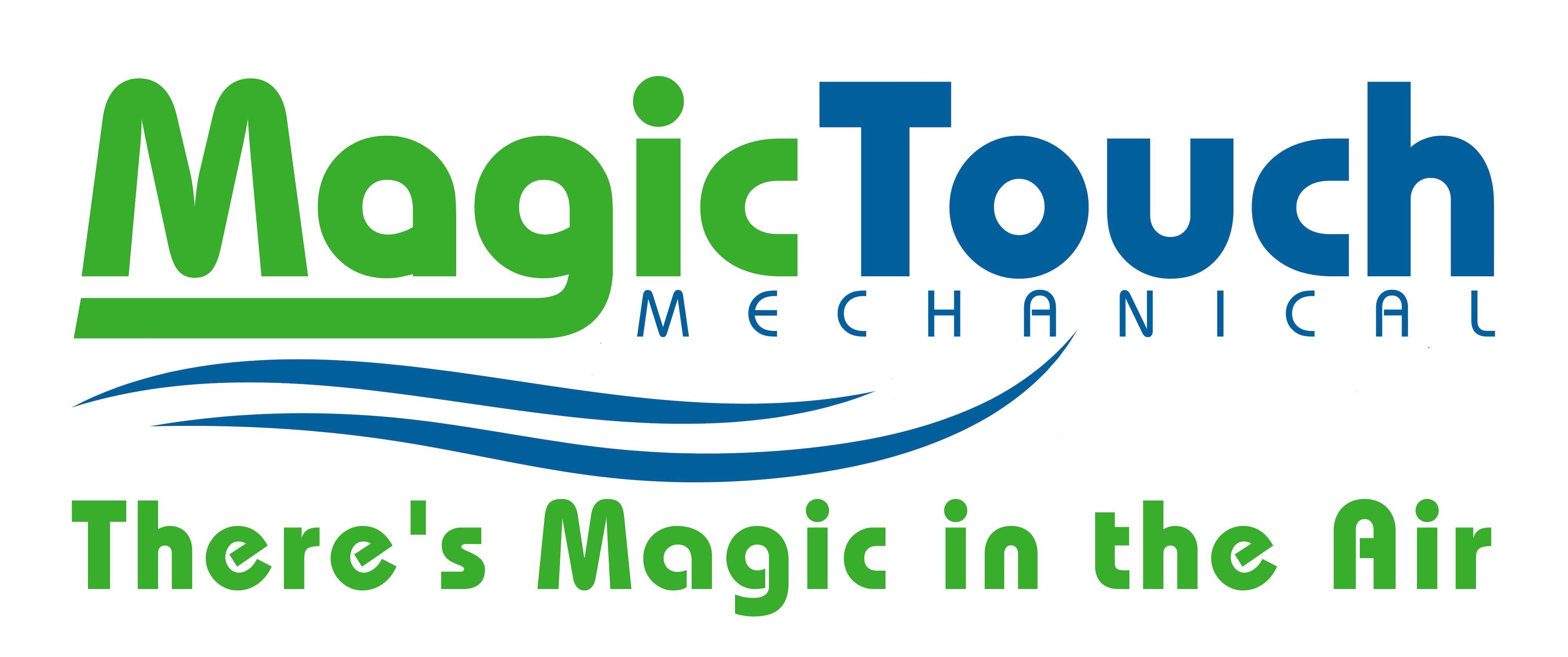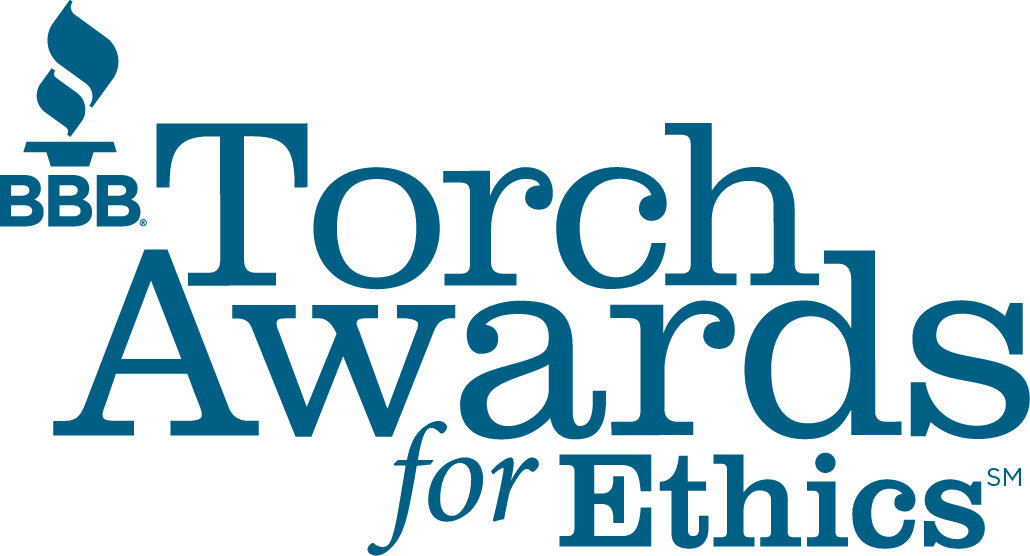 There's Magic in the Air!