Trane Air Conditioner Repair in Arizona
July 11, 2019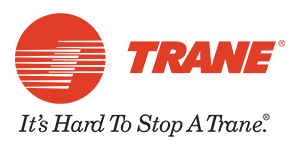 When you need Trane air conditioner repair in Arizona, you need an AC company that knows Trane inside & out.
Despite their tagline, "Nothing Stops a Trane", let's face it, even the best air conditioner money can buy eventually fails. At Magic Touch Mechanical, we install & service many of the top air conditioner brands on the market. However, even premium brands from Trane, American Standard, Lennox, Bosch & Carrier will inevitably break down. After all, it's hot here in the Valley of the Sun!
Air conditioners are put through grueling paces in Arizona. With summer temperatures that can soar above 120°, the humidity during monsoon, and walls of dust in our air; they have their work cut out for them.
Who's the Best Air Conditioner Repair Company to Call in Arizona?
There is no shortage of Authorized Trane Dealers in the Phoenix, Arizona area, that's for certain! Just Google Trane air conditioner repair Arizona, Trane ac service gilbert, etc., and you'll get hundreds upon hundreds of results.
Many of those air conditioning companies will actually be Authorized Trane Dealers, many more won't. However, does it really matter if the company is an authorized Trane dealer (or Lennox Dealer, Carrier Dealer, etc.)? The answer depends on a number of factors, but it certainly helps in a lot of cases.
Arizona Authorized Trane Dealers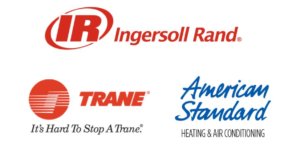 For example, Magic Touch has been an Authorized Trane Dealer for many years. We switched and became an Authorized American Standard Dealer (Trane's sister brand) for a few years, and then back again. Over the past two plus decades we've installed thousands of Trane air conditioners throughout the Phoenix, AZ Metro area. I'd estimate we've completed tens of thousands of Trane air conditioner repair jobs in Arizona since we opened in 1997. As such, it's fair to say we know all the nuances of Trane AC units inside & out!
While there's no question I'm biased, I'd say Magic Touch is the best air conditioner company to call in Arizona! In fact, when the now retired FSR (Field Service Representative) of the Trane Phoenix office needed a new AC unit, he called Magic Touch Mechanical!
He's not the only person in the business who calls Magic Touch when his Trane unit needs repair either. We've installed and repaired Trane air conditioners for the owners of RSI (The Refrigeration School Inc.)* as well as several instructors. Other notable clients of ours include retired AC Company owners and many technicians who learned the trade in the military!
*RSI founded in the 1960's, is the largest HVAC Trade School in the country and boasts having graduates working on 5 continents!
Do I Think Highly of our HVAC Service Technicians & Installers?
You bet I do! However, I know I can because I invest heavily in their technical training. Every air conditioning repair service technician in our company goes through ongoing training. Not only are they factory trained by Trane, Lennox, Bosch, etc., we have a very comprehensive training program in-house. Our in-house training alone consists of over 100 hours a year of hands-on group and one-on-one instruction. Each of our technical advisors has a minimum of 20-years' experience in the HVAC industry, many with close to thirty!
I'm personally going on 32-years in the air conditioning business myself and am attending Trane – Mitsubishi Advanced M&P ductless AC training all next week.
Call an AC Company With 20-Years of Trane Air Conditioner Experience
Sure, you might luck-out and find another great company who does a great job fixing your broken Trane air conditioner. But why roll the dice?
I know anyone can say they're the best air conditioning company in Phoenix, in fact most do! I can prove we're your best choice though! If you don't count our many awards from Trane including Distinguished Dealer of the Year, Variable Speed Compressor Leader, Trane XV Leader Award, and so on – read what our Trane customers say in their online reviews!
Magic Touch is Proud to be an Authorized Trane Dealer

If you need a Trane air conditioner repair, we will strive to exceed your expectations! We provide 7-day service in Phoenix, Mesa, Chandler, Gilbert, Glendale, Peoria, Sun Lakes, Gold Canyon, Queen Creek, Maricopa and nearby cities.