Daikin Air Conditioning
July 2, 2019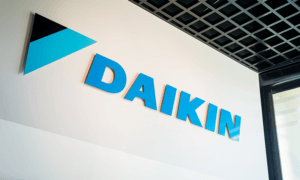 If you're a regular reader, you know most of my posts come from questions & topic requests we get. Recently, a new Magic Touch client and Facebook follower requested more information about Daikin Air Conditioning / Daikin AC Units. Ask and you shall receive!
By the way, if you're wondering how that's pronounced it's [die-kin].
Who is Daikin Air Conditioning & Heating?
Those of us in the HVAC business have been familiar with Daikin AC for a long time. However, until recently they made only commercial & industrial HVAC equipment. Magic Touch Mechanical has been installing commercial Daikin air conditioners for many years. In fact, we've replaced dozens of Trane units with Daikin packaged heat pumps for one of our larger commercial clients over the last few years.
There are a lot of similarities in commercial rooftop units (RTU's) between the brands. Most brands use the exact same components inside, so there's not a lot making one stand out over the others. Daikin has one stand out benefit over brands like Carrier, Lennox, and Trane when it comes to commercial RTU's – warranty.
Commercial HVAC warranties are much shorter than residential AC's. In commercial applications the standard manufacturer warranty is 1-year parts & 5-years compressor. However, Daikin offers a 5/5 warranty on their commercial unit. 5-times the warranty is enough to recommend this product over others all other things being equal.
Daikin Air Conditioning & Heating Residential Division
Daikin, headquartered in Osaka, Japan, is the inventor of VRV (Variable Refrigerant Volume) air conditioning technology. VRV is commonly referred to as VRF (Variable Refrigerant Flow) in the US. This technology led the way for today's ductless mini split air conditioners and heat pumps.
The company, initially named Osaka Kinzoku Kogyosho LP, was founded in 1924. In 1982, the name changed to its current; Daikin Industries Ltd. In recent decades Daikin has been busy acquiring American HVAC manufacturers, most notably Goodman Global in August 2012.
The acquisition of Goodman Air Conditioning for $3,700,000,000 further cemented the company's position as the worlds largest HVAC manufacturer. It also accelerated Daikin's entrance into the world's largest HVAC market – America.
The acquisition of Goodman by Daikin displaced the Carrier Corporation as the largest multi-brand HVAC manufacturer in the USA. Prior to adding Goodman to its portfolio, Daikin did not have a line of residential unitary AC & heating equipment.
Are Goodman & Daikin Air Conditioners the Same Thing?
Yes and no. Prior to the purchase of Goodman, Daikin did not manufacture residential ducted central air conditioning & heating equipment. Goodman on the other hand was hardly a speck on the map on the ductless air conditioner & heat pump scene.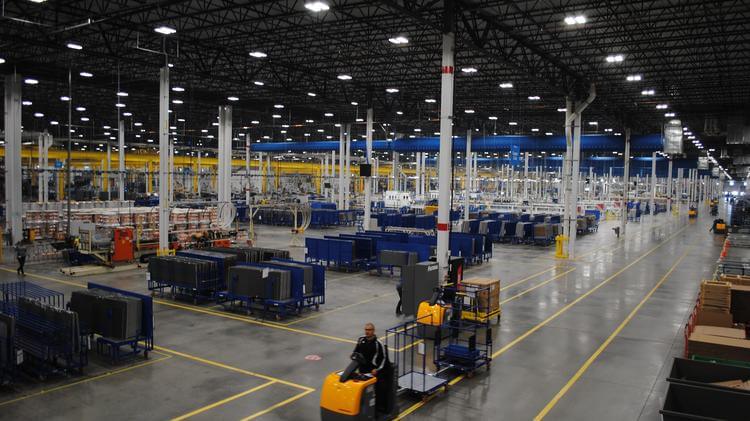 Goodman's Texas based manufacturing facility now manufactures residential equipment under the brand names Goodman, Amana, Franklin and now Daikin. Goodman's new 4-million square foot manufacturing facility which opened in 2017, now produces equipment under all brand names. For all intents & purposes, it's fair to say the two brand names are one in the same.
How Do Daikin AC Units Stack Up?
Regarding company revenue and distribution points, it's not even close. Daikin is significantly larger than rivals like Trane, Lennox, York, & Rheem. The closest in size is the Carrier Corporation whose founder Willis Carrier is credited as the inventor of the modern AC unit. Okay, technically it's not modern by todays standards but hey, the guy invented the air conditioner – thank you sir!
In my opinion, Daikin's biggest challenge in the U.S. will be establishing itself as a premium option. Goodman has long been known as a "value" brand and suffered a poor reputation for years amongst those in the industry and consumers. Their poor reputation was largely a result of a product named Janitrol which was notoriously cheaply built and unreliable. That said, it would be unfair not to mention the product is much better built now than it was in the Janitrol days.
Comparing Ducted Air Conditioners, Heat Pumps & Furnaces
I personally feel this will be Daikin's toughest challenge in the years to come. Premium brands like Lennox, American Standard, Trane and Carrier have gained the confidence of HVAC Contractors and consumers' alike over the years. Trane's marketing campaigns in recent years have even touted being; "America's most trusted air conditioner brand."
I believe they'll easily surpass smaller, lesser-known value brands like Rheem, Ruud, York, and Nortek (Frigidaire, Maytag & Intertherm). Their size-alone will make it tough for the value lines to compete. Considering Goodman has only been manufacturing HVAC equipment since 1982 and established itself as one of the 'big boys' speaks for itself.
Comparing Ductless Air Conditioners & Heat Pumps
I predict ductless mini split air conditioning is where Daikin will shine in the coming years. Although they were known for commercial HVAC for most of their existence, they're credited as innovators of VRF technology.
They certainly garnered the attention of the current largest ductless brand in America today, Mitsubishi. Mitsubishi has long touted being the #1 most-sold ductless mini-split in the U.S.A. Likely in an effort to hold that position, Mitsubishi & Trane formed a joint venture partnership in January, 2018. Likewise, Carrier and ductless brand Midea joined forces to further increase distribution in North America.
Where Does Magic Touch Mechanical Stand on Daikin AC Units?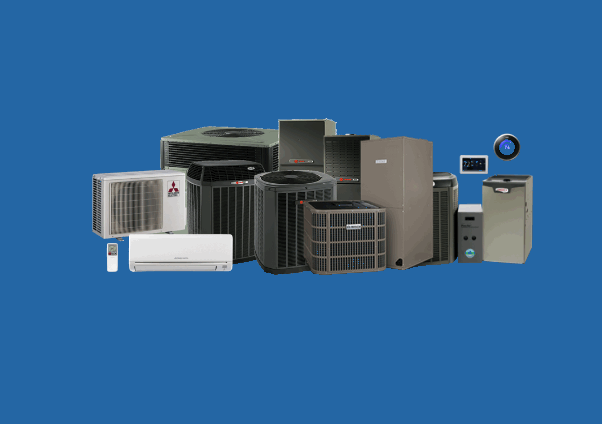 If you know about Magic Touch Mechanical, Mesa, AZ. You know we offer a plethora of brands. We've adopted a mantra of offering "options not ultimatums." In other words, so long as the brand is reliable and offers good support we'll offer it to our clients. This is unusual in the Phoenix HVAC market as most companies offer only 1 or 2 brands. I know I like choices when it comes to products I buy so, I believe in offering choices too.
That said, the New Yorker in me can't help but call it like I see it. Having worked in the HVAC industry for over 30-years, and owning Magic Touch over 20, I've seen the good, bad & ugly. So, I have no hesitation in sharing what I personally own and recommend to others. I own several residential properties and a commercial building – so I own a lot of air conditioners. All of which are one of three brands; Trane, Lennox and Mitsubishi.
Not to say I haven't or won't in the future consider other brands, but these are the brands I have the most faith in. As I said earlier, with regards to commercial RTU's, Daikin is a key player as it offers the best warranty. Being the owner of an air conditioning company, warranty isn't as important to me personally as it is to a commercial consumer. As warranty is important to our clients, we'll continue to offer Daikin RTU's so long as our clients are pleased with them.
Residential Units Carry Longer Warranties
When it comes to residential equipment however, most all manufacturers offer comparable warranties – typically 10-12 years. If the application or project budget is best suited for a Goodman, Franklin or Daikin, we're going to present the option. Also, if our client specifically requests it we are going to give the customer what they want. When too many options become overwhelming, we break down the differences based on what's most important to our client.
We've  been installing Daikin's variable speed compressor air conditioners under the Franklin name for a few years. You'll find a number of their products reviewed and discussed in our Products pages. However, they've not managed to become as popular with out clients as their competitors. In fact, of all the newcomers in recent years, the Bosch variable speed unit is the new leading seller.
Where I See Them Going in the Greater Phoenix Market
I do believe we'll be seeing and hearing more about Daikin in the Phoenix market in the coming years. After all, central Arizona is one of the largest markets in America for every manufacturer & Goodman has a large presence here.
Will Daikin gain consumer confidence in Phoenix? Only time will answer that question. As I stated in a recent article comparing Mitsubishi & Daikin ductless, you could do a lot worse than Daikin. There's a lot of Chinese manufactured "crap" on the market today that can't hold a candle to Daikin's quality.
However, ductless brands like Mitsubishi and Fujitsu have already proven popular with Phoenicians for decades, so Daikin has their work cut out for them. Likewise, brands like Trane, Lennox, & Carrier have earned the confidence of Phoenix homeowners. In other words, Daikin will have to work hard to become the household name these brands have been for decades.
Want to Compare New AC's Side-by-Side?
If you live within a 35-mile radius of Mesa, AZ (anywhere in the Valley), Magic Touch Mechanical serves your neighborhood! We're happy to show you the side-by-side air conditioner comparison matrix we've created complete with prices, features, decibel & efficiency ratings. Call or click today to schedule your free consultation!
What do customers say about Magic Touch Mechanical? See for yourself!