Why I Love My Lennox Air Conditioner
September 17, 2019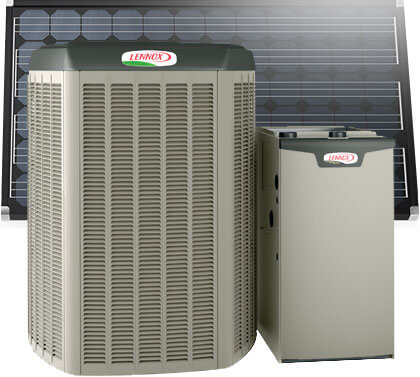 Do a quick search of my company website www.AirConditioningArizona.com, and you'll see we install many different air conditioner brands. Read a few of our blogs and you'll also find I give high marks to different brands and models from each. That said, I'm not playing favorites by writing an article named Why I Love My Lennox Air Conditioner. I'm simply sharing my experience as both a homeowner and as an HVAC Contractor.
My Lennox Air Conditioner Performs Flawlessly
I live about 20-minutes from the Magic Touch Mechanical main office in Mesa, AZ. If you live in the Phoenix, AZ area or have visited in the summer, you know the heat is intense here. It's not unusual for summer temperatures to exceed 115° – sometimes for weeks at a time. It's also not unusual for me to drop my thermostat well below 70° during the day. I've spent the last 30-years as an HVAC Technician in hot attics and on hot rooftops – I keep my home cold!
Granted, I'm in the business of making homes comfortable & efficient so my home is relatively inexpensive to cool. My attic is well insulated, all of my ductwork is sealed, I have 90% sunscreens on all windows, etc. More importantly, my Lennox air conditioner is perfectly sized for my home because I performed an ACCA Manual-J load calculation.
NOTE: When I bought the home the AC unit was oversized by 2-tons! Bigger is NOT better when it comes to air conditioning and the place was very uncomfortable before I fixed it all.
While I also own ductless mini-split air conditioners, my main unit is a rooftop packaged heat pump, model LRP16HP. The Lennox LRP16HP is a two-stage (2-speed), 16 SEER (Seasonal Energy Efficiency Rating) electric cooling & heating system. It has no problems keeping my home at "meat locker cold" conditions even in the most extreme heat.
My Lennox Air Conditioner Is Quiet
There are quieter packaged heat pumps on the market today than my LRP16. Unfortunately, none of my neighbors own one! I know A/C units by sight. The three I can see from my backyard are Carrier, Goodman and Trane; all of which I can also hear. What I can't hear is mine – which I guess makes me a better neighbor than the rest of them!
In fairness, I should point out Trane makes some of the quietest equipment on the market today. In some models, Trane takes the prize for quietest, in others it's Lennox for the win. Again, unfortunately the Trane I can see and hear from my yard isn't one of the quiet ones. The Carrier is louder, and the Goodman sounds like an actual train! Luckily, I'm also moving and I'm far enough from neighbors that I won't hear or see their units.
My Lennox Air Conditioner with Two-Stage Cooling Is Awesome!
As the name implies, a two-stage air conditioner has two speeds; high and low. When I installed my Lennox air conditioner, it was the best technology available in a package heat pump. It was also the most efficient package unit at the time. About two months ago Bosch unveiled a new variable-speed packaged heat pump, which now holds the top spot in efficiency.
But I digress, my point is how much better two-stage cooling is. Not only is it quieter inside because it runs on low speed more often than not, it's more comfortable. Yet another reason why I love my Lennox Air Conditioner.
Pre-Wired for Better Indoor Air Quality
My Lennox air conditioner came pre-wired for the Lennox PCO (photocatalytic oxidation) Pure Air electronic air cleaner. I've written in the past about the fact that I have an occupational lung disease so I run good filtration & air purification in my home. I love the fact that my LRP16 came pre-wired to accept the PCO.
Lennox International is a Class Act!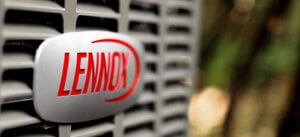 I founded Magic Touch almost a quarter century ago, and I was turning a wrench for ten years before that. You name the brand, model, or type, and I can almost guarantee I've repaired, maintained or installed one – or a thousand. From cheap builder-grade junk, to the most popular brands in the world, I've had a run-in with every manufacturer out there. I work for our customers, not the manufacturers, so I go toe-to-toe with manufacturers if I think my client is getting the short straw. It's a fine line because I need to maintain good relationships with our suppliers. However, at the end of the day my customers pay my mortgage, so when I have to choose sides – I choose my client.
I've never had to "fight" Lennox when there was an issue that stemmed from a manufacturing defect or shipping damage. I can't say that about most other manufacturers. In fact, I've seen Lennox go above and beyond what my client or myself expected from them. Recently, in a company meeting, we were discussing what words best described different brands. The word "integrity" was what everyone agreed best described Lennox! That's pretty powerful considering technicians and installers can be pretty unforgiving and forthright when talking about manufacturers! Yet another reason why I love my Lennox Air Conditioner.
Lennox Dealers in Phoenix Get Great Support
Air conditioners break down – even the new ones. Yes, you heard it from a guy who sells hundreds of new AC units a year – they break! I don't care if it says Lennox, Trane, Carrier, Bosch, Daikin, or whoever on the sticker – sometimes they break. What matters most is what happens, and how fast it happens, when the need for manufacturer support arises. In my experience, this is an area where Lennox really shines. Support from the Phoenix Lennox Dealer Office is unparalleled. Granted we get great service from other brands as well. We're a large account for most of them so they want to keep us happy – but Lennox stands out.
Case in point: The day before a 3-day holiday weekend, we needed a part for a client that was in transit. We get a call from the Phoenix Lennox Dealer Office that the truck carrying the part broke down in Yuma. Instead of saying "sorry, we can't get it here until next week", we heard; "we're going to open a box and pull one out of a new unit"!
Let that sink in for a moment. Not only did they take care of their client (us) so we could take care of ours – they did so at great expense. That unit they removed the part from can no longer be sold as new! Yet, another reason I live this company and my Lennox air conditioner.
Lennox Arizona
Do you live in central Arizona? Would you like to know more about installing a Lennox air conditioner in your home? Magic Touch Mechanical has been installing Lennox air conditioning and heating equipment for over a decade, we know and own this equipment ourselves. Even the Magic Touch offices in Mesa have three Lennox units installed.
From package rooftop units, and split systems to Lennox ductless mini-splits, we've installed thousands of these systems with great results. We'd love the opportunity to earn your business so you too can say; "I love my Lennox Air Conditioner…and I love Magic Touch Mechanical!"
Schedule a free no-hassle quote now!
YOU MAY ALSO LIKE:
Why Buy a Lennox Air Conditioner?
How Much Does a New Air Conditioner Cost?
Magic Touch Mechanical – From the Beginning