Fireplace Service Near Phoenix
October 2, 2019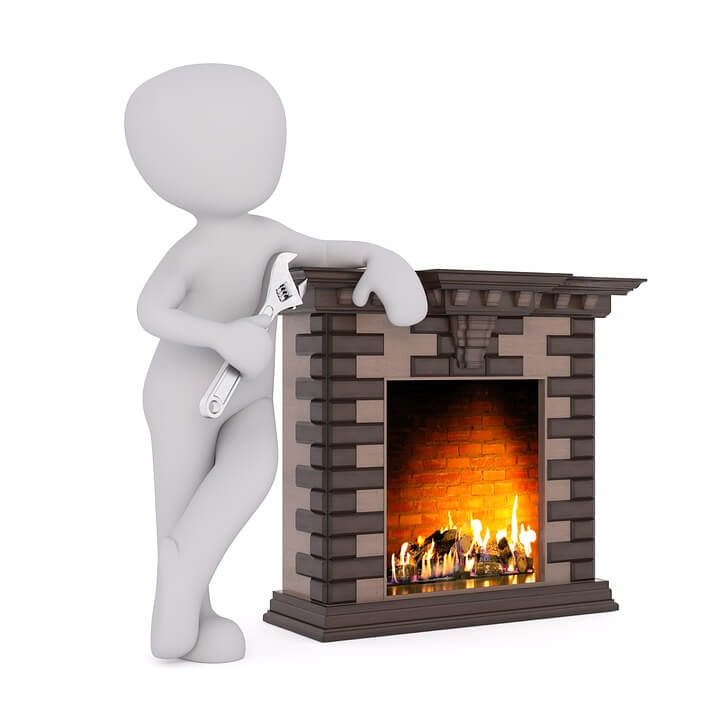 Magic Touch Mechanical began offering fireplace service near Phoenix over 20-years ago. We had no idea then it would become one of our most requested services. It's the beginning of October as I write this, and requests for fireplace service are already filling our schedule!
Fireplace Service Near Phoenix?
If you've never lived near Phoenix, you probably associate Arizona with crazy triple-digit temperatures, and Facebook memes about "dry-heat". However, we really do have winters here and believe it or not, freezing temperatures! So, yes, we need fireplace service near Phoenix too. In fact, our professional fireplace service technicians stay quite busy.
Fireplace Service Areas in Arizona
Magic Touch Mechanical is headquartered in Mesa, AZ. We're specialists in fireplace service, repair, and modernizations (remodeling the components of gas fireplaces into modern works of art). The title of this post may be "Fireplace Service Near Phoenix" but our service area extends throughout central Arizona.
We provide fireplace service from Gold Canyon to Anthem (East – West) and Cave Creek to San Tan (North – South). In other words, if you live in Chandler, Scottsdale, Tempe, Goodyear, Peoria, Apache Junction, Sun City, Sun Lakes…or any nearby city – call us for fireplace service!
Magic Touch Mechanical Specializes in Gas Fireplace Service
As you might expect from a company known for gas heat system service, repair, & install, gas fireplaces are our specialty. Magic Touch works on both propane & natural gas fireplaces. Gas fireplaces burn cleaner, more efficiently, and are safer than wood-burning fireplaces. In fact. many cities no longer allow wood fireplaces in new home builds. You can still install a new hearth in those cities, but you're only allowed to install a gas fireplace. Note: Wood fireplaces installed in homes built prior to the code change are "grandfathered in."
Gas Fireplace Cleaning
Fireplace manufacturers and industry experts alike stress the importance of professional cleaning every year. Gas appliances in general require cleaning to ensure they operate safely and efficiently. So, just like your home's gas furnace, your fireplace should be on your annual maintenance schedule.
Be sure to check our COUPONS to save on having your home's home heating system & gas fireplace cleaned in one appointment!
Gas Fireplace Repair Near Phoenix
While gas fireplaces are pretty durable when cleaned & maintained regularly, eventually they require repair. Magic Touch Mechanical has been providing gas fireplace repair service near Phoenix since 1997.
Our fireplace repair technicians regularly fix most makes and models. Including brands like; Majestic, Heat & Glo aka HeatnGlo, Regency, Heatilator, Napoleon, Duluth Forge, Kozy Heat, Mendota, Montigo and Town & Country. We repair gas log sets, gas inserts, and built-in gas fireplaces!
Gas Fireplace Remodeling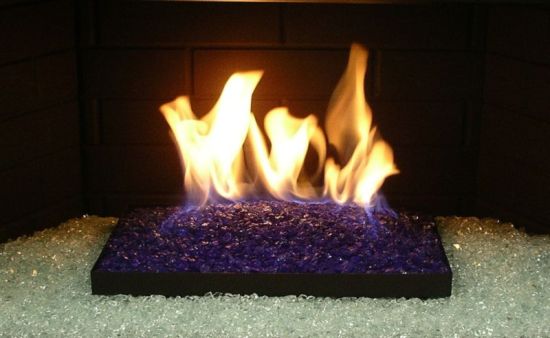 Arizona fireplaces are typically gas log sets. Magic Touch can help you transform your old boring gas log set into something that makes guests say "Wow!" In fact, most of our clients say their fireplace remodel project transformed the entire room. Instead of covering up your unimpressive hearth with decorative screens, why not showcase it and actually show off! While a modern fireplace is what some people are after, there are many contemporary, rustic, and sophisticated looks to choose from.
 CHECK OUT THESE COOL MODERN FIREPLACE IDEAS!
How About a Remote-Control?
That's right, I said remote-control! Magic Touch can convert your existing gas fireplace to not only turn on/off via remote control, you can even adjust the flame. Wouldn't it be nice to crank up a cozy fire without getting off the couch? Gone are the days of singing your eyebrows while lighting your fire when we're done with your fireplace modernization!
Gas Logs, Fireplace Inserts, Fire Pits & Gas Fireplaces
No matter what type of setup you have, of you need fireplace service near Phoenix, Magic Touch Mechanical can help. Our service technicians are expertly trained to help with your outdoor gas fire pit as well! Contact us today to schedule fast, friendly, honest & professional service and see for yourself why thousands of people rate us 5-Stars!