What is a White Label Air Conditioner?
February 17, 2023
If someone asked you what brand air conditioner you had in your home, would you know the answer? What if they asked, "do you own a white label air conditioner?" Even trickier, would you know the answer if someone asked if your air conditioner was "private label"? If you have no idea what a private label or white label air conditioner is, you're not alone. Knowing what both are and the differences between them may save you money on repairs & when replacement time comes.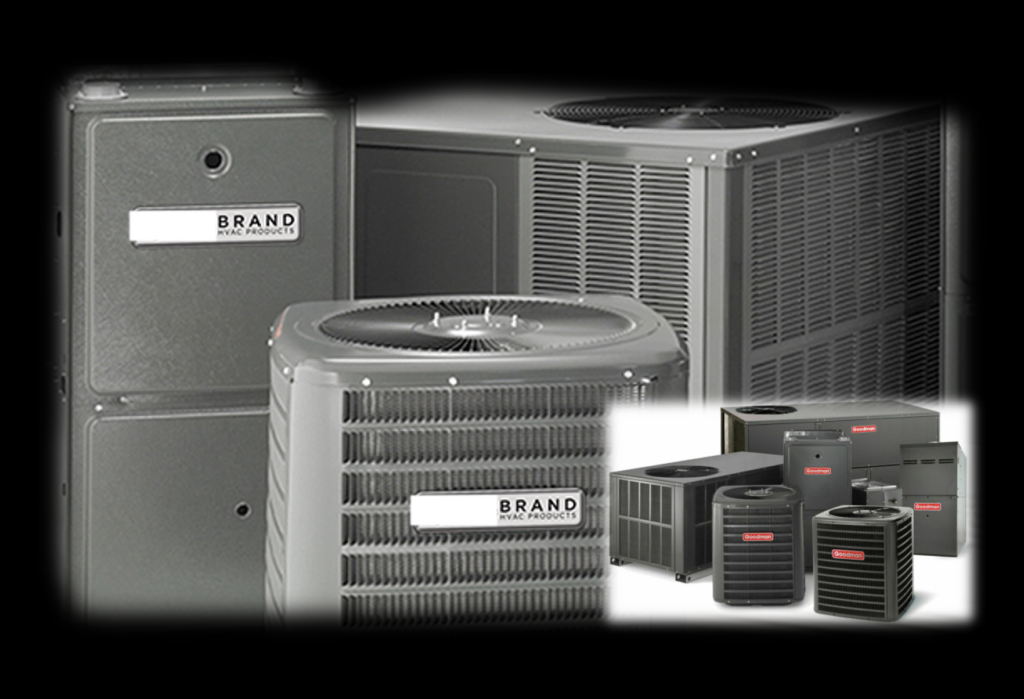 What the Heck is a White Label Air Conditioner?
A white label air conditioner is an air conditioning unit sold under a different name than the actual manufacturer. Two manufacturers that come to mind when I'm explaining a white label air conditioner to someone are, Nortek and Gree.
Nortek Global HVAC (formerly Nordyne) is a medium-size air conditioning & heating equipment manufacturer that you've probably never heard of. However, if I said Maytag, Frigidaire, or Broan, one or more of those brand's are probably familiar to you. Well, if you own a Maytag, Frigidaire, or Broan – you own a white label air conditioner. All three of these examples are Nortek built air conditioners with the white label name plate or sticker on them. In many models, the units are identical apart from the sticker on the machine itself.
Gree is the other air conditioning & heating equipment manufacturer that comes to mind when I think about white label AC units. Unlike Nortek however, Gree is a behemoth in the HVAC industry. Their slogan is "1 in 3 is made by Gree," because they make 1/3 of all air conditioners produced worldwide. Another big difference between the two is, Gree air conditioners are white labeled by some of the biggest name manufacturers. Trane, Carrier, Lennox, and others at one time, or currently sell units bearing their name that are actually Gree.
The last difference between Nortek and Gree is the fact that Gree also sells equipment bearing the Gree name. To the best of my knowledge, I don't believe you can purchase a Nortek unit labeled Nortek.
What is a Private Label Air Conditioner?
A private label air conditioner is an arrangement between an equipment manufacturer and an air conditioning contractor. Nortek manufactures equipment under both white label and private label agreements.
The largest equipment manufacturer in the private label sector is Goodman, owned by Daikin, another behemoth in the HVAC industry. Even my own company, Magic Touch Mechanical has a private label agreement with Daikin/Goodman. Provisions of the agreement allow us to label Goodman equipment under the name Magic Touch Air. Although we have the right to sell Goodman air conditioners as 'Magic Touch Air' units – we don't. That said, we do sell/install a lot of their equipment – we simply choose to sell it as a Goodman. Goodman, owned by Daikin, also owns, Amana, and Franklin, and we proudly install all of them. Don't get me wrong, I have no issues with private labeling equipment. We just found some people were confused by the concept and buying a new air conditioner is already confusing enough nowadays!
There are many larger air conditioning companies around the U.S that sell 'their brand' so to speak. Often, they sell only their private label brand. As we (Magic Touch) sell a dozen different brands, we saw no need to introduce 'our' brand. We sell 'our' quality installation, lifetime workmanship guarantee, and 5-star service guarantee, with every installation regardless of the equipment brand.
Several of the largest air conditioning companies here in the Phoenix, AZ market are private label dealers. One company was once an equipment manufacturer themselves but is now just a service company and hasn't manufactured equipment in decades. They manufactured a well-known brand that enjoyed a great (and well-deserved) reputation for reliability at one time. Although, they still label their equipment using that old, well-known name – the equipment is just Goodman with their company name on it.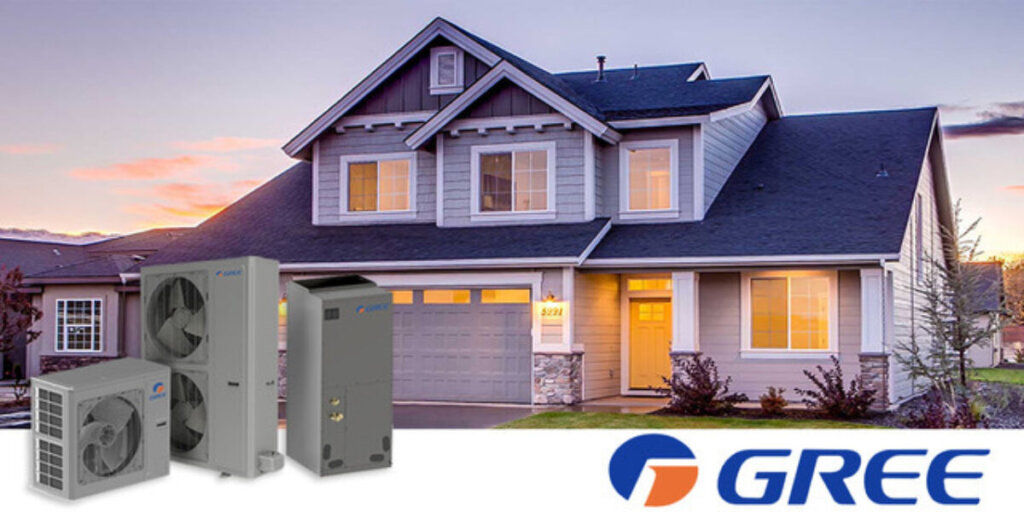 Saving Money on Air Conditioner Repair & Replacement
At the beginning of this article, I said knowing what white label & private label are could save you money. Knowledge is power so let's get saving!
You now know white label equipment is made by one manufacturer but sold as if it was made by another manufacturer. Having this knowledge, you can save money by not "paying for the name." For example, we sell Gree heat pumps (as well as numerous others) as 'Gree' heat pumps. However, some of the big manufacturer names sell that exact same equipment as 'theirs', for a lot more money.
Now you know how to avoid paying more for 'the name' when it comes time to replace your HVAC system. I'm not talking about a few bucks either. I've seen invoices from people who paid hundreds, even thousands more for something labeled Lennox, Trane, Carrier, etc. – that's an expensive sticker!
It's important that I make it clear; not all Lennox, Trane, Carrier products are white labeled. Equally important, I can attest that all of them make some great products. However, not all the products on the market labeled with their names came out of one of their factories.
You Can Save Money Knowing About Private Label Air Conditioners Too
To reiterate, I'm not disparaging any companies or the practice of private labeling whatsoever. As you can see, I haven't mentioned any contracting company names in this article, nor would I. Having owned and operated Magic Touch for 26-years, I personally know, and am even friends with several owners of the large companies that private label here in Phoenix.
That said, for example purposes; it's not uncommon for us to learn our quote was thousands less than some of these companies – for the same equipment! We're not the "low price leader," by any means either. However, the price difference is never because the other company is doing more or doing it better. To the contrary, I'd put the quality of our installations up against the best of the best in Arizona.
In fact, I'd happily put the quality of our work against the best air conditioning contractors in the nation. Actually, I have, and we won! Magic Touch Mechanical is one of only a few dozen companies in North America to have won the ACCA* Contractor of the Year Award. ACCA is the group that literally writes the standards for air conditioner installation!
*According to the ACCA National website: "The Air Conditioning Contractors of America is a non-profit association serving more than 60,000 professionals and 4,000 businesses in the HVACR community, with roots stretching back to the early part of the 20th century. ACCA was incorporated in its present form over 50 years ago."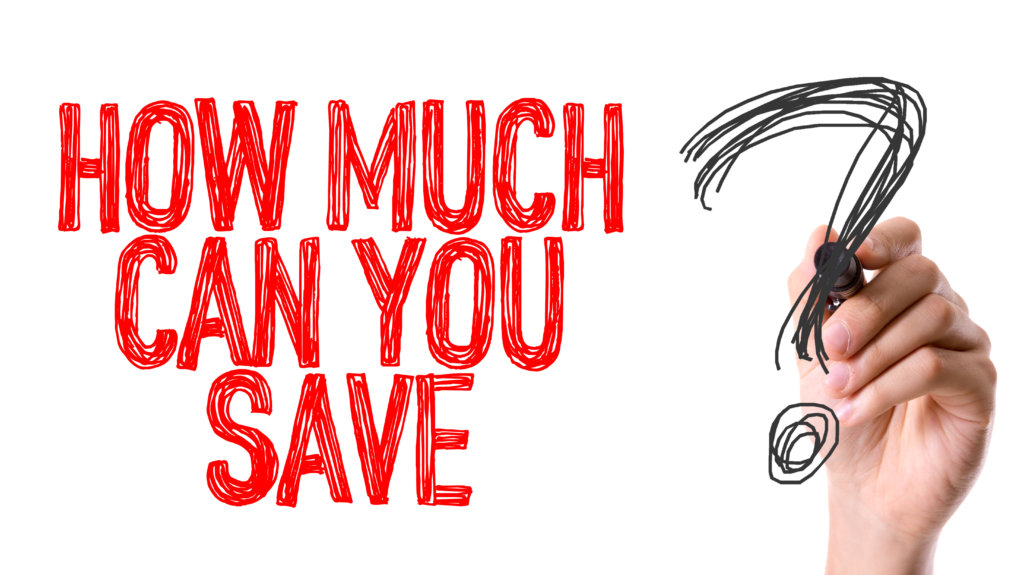 How Do I Save Money on Private Label Repairs?
Now that you know your air conditioner labeled (Insert Contracting Company Brand Name) is actually a Goodman, you know you're not beholden to that company when it needs repair.
Don't get me wrong, if you're completely satisfied with that company, stick with them. There's a lot to be said for customer loyalty – we bend over backwards for our loyal clients.
However, if you feel like you're being overcharged or just aren't pleased with the service, you're not stuck. Any licensed HVAC contractor can honor the manufacturer's warranty, in other words – you're not stuck. Air conditioning technicians know what brand a unit is on sight (usually) and we all have access to serial number lookups to verify remaining warranty.
This Month's AC Service & Installation Specials
Did You Like this Article?
The idea for this article and most of the blog articles I write come from your requests and questions. Is there a topic you'd like me to write about? Send me a message. If the topic is in my wheelhouse and I can add value, I'm happy to share it.
If this article already has already, or you think will one day save you money, I like: Chocolate, motorcycles, cash … just kidding. All I ask is – if you live in our service area, give my team a chance to earn your business. We'll work hard to exceed your expectations! If you live outside of our service area and found this article helpful, would you please share your thoughts in a Google Review – it's a win-win because it'll help this article rank better which in turn will help more people like yourself find it and us!
There's Magic in the Air!