Gree Mini Split Ductless Review
February 16, 2023
In recent weeks we've received numerous homeowner inquiries asking how we like the Gree mini split ductless heat pump. Most of the requests came from people who read our past posts about the Gree Flexx, which is not ductless. If you haven't read any of them, you can read about the Gree Flexx I installed in my mother's home. Obviously, after getting one for my mother and myself, I'm very impressed with the Gree Flexx. So, let's dive in and look at their flagship product in our first Gree mini split ductless review!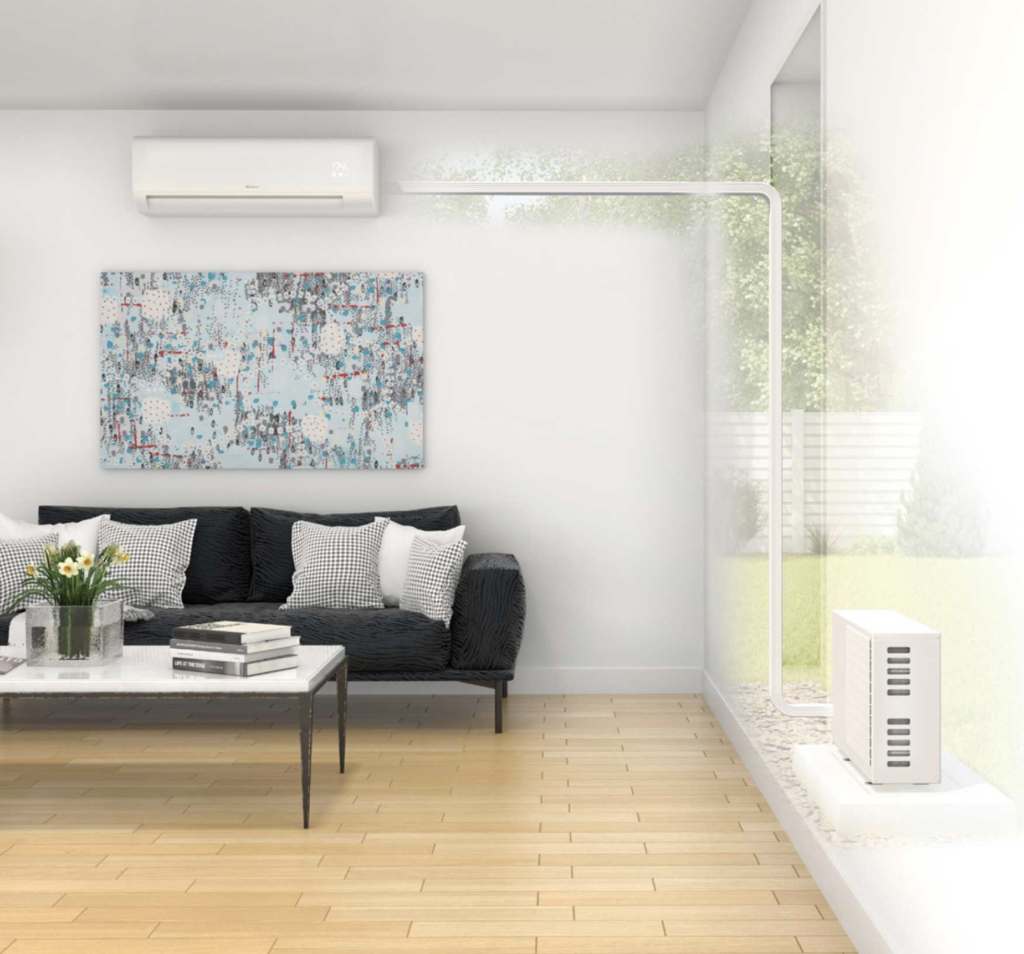 This Isn't Technically My 1st Gree Mini Split Review
This is the first Gree specific mini split review I've written. However, I first reviewed a Gree ductless unit 6 years ago in 2017. In that article I compared Mitsubishi vs Fujitsu vs Daikin vs Gree. I compared each brand's 'top tier' single-zone product in 9 different categories including efficiency, operating temperature range, sound ratings, etc.
I edited that article almost a year ago in March 2022, with each of the brands latest 'top tier'. If you're comparing different ductless brands, you'll appreciate seeing them side-by-side.
This article is different as I'm specifically reviewing the whole Gree lineup of mini split heat pumps – not just the top tier.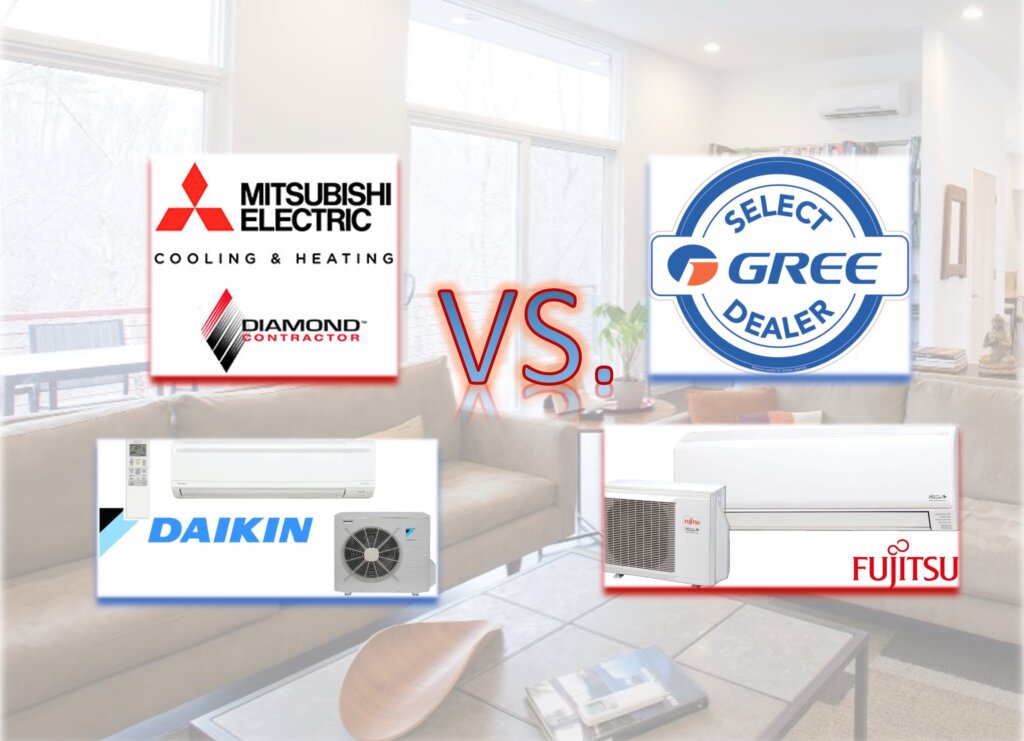 An Unbiased Gree Mini Split Ductless Review
Anytime I review a brand, model, or accessory, I like to start by making sure my readers know it's unbiased. I don't have a 'horse in the race' because we sell multiple mini split brands besides Gree. Besides Gree, we've installed Mitsubishi, Fujitsu, Samsung, Sanyo, Lennox, Trane, and other mini split brands over the last 26-years. While I did get a Gree for my home, I installed a Mitsubishi mini split system in our Mesa office. In fact, Magic Touch Mechanical is a longtime Mitsubishi Diamond Contractor and one of their largest ductless installers in Arizona.
Lastly, on this matter, I'm not being paid to write this review and don't own stock in the company. Frankly, I don't care what brand you choose – I just want people to choose Magic Touch to install it!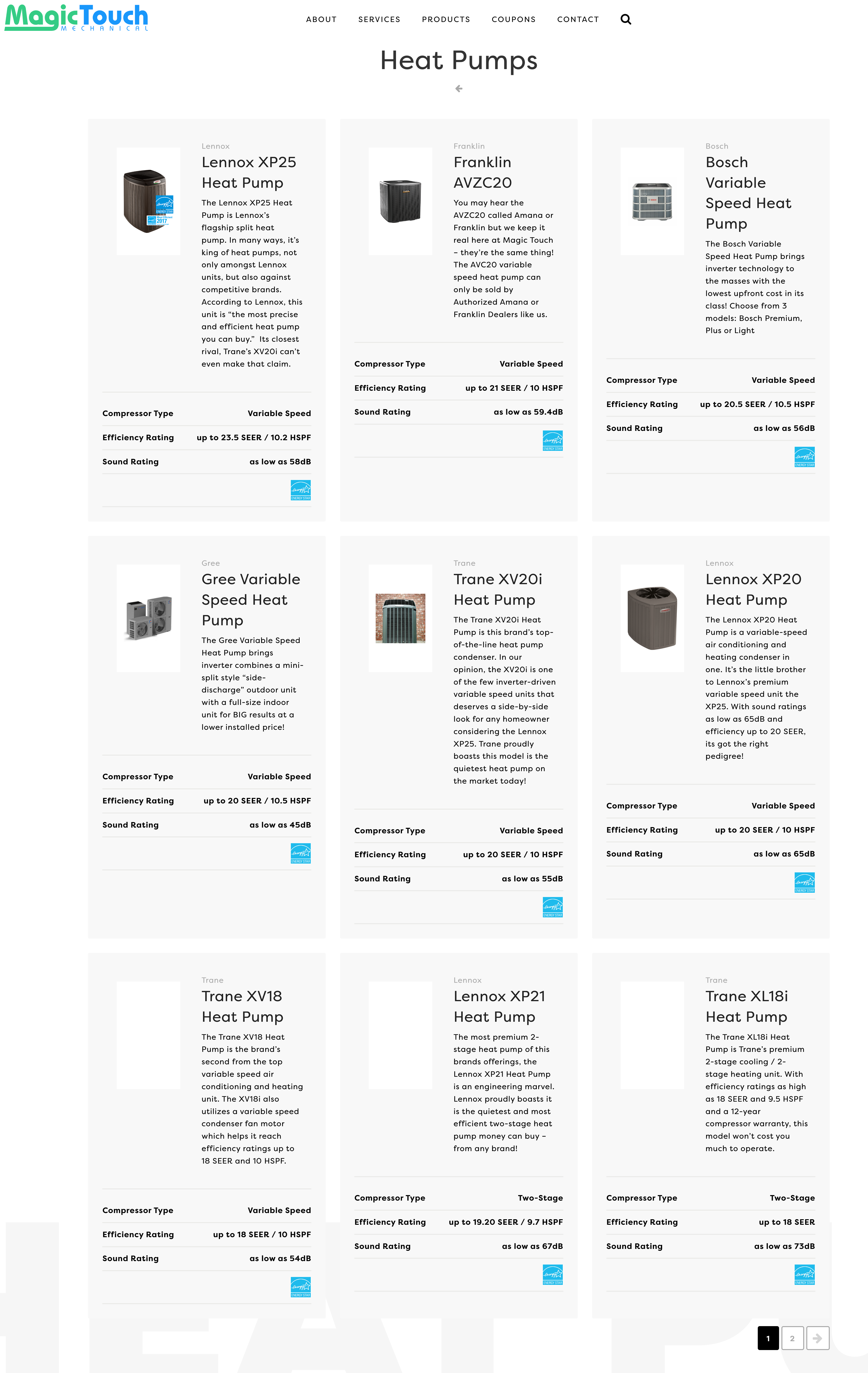 Is Gree a Good Brand?
Considering, several emails we received recently simply asked, "is Gree a good brand?" – it seems a good place to start. What kind of Gree mini split ductless review would this be if I didn't start by answering, is it a good brand?
Gree's claim to fame can be summed up with their tagline, "1 in 3 is made by Gree". What they mean by that is, Gree manufactures 1 of every 3 new heat pumps made worldwide today. You read that right, Gree builds 1/3 of the world's heating & air conditioning systems. You may even own one and not know it! That's because Gree makes, or has made, equipment for Trane, Lennox, Carrier, and many other well-known brands. The other brands "white label" the equipment with their own sticker or nameplate, but – it's in fact a Gree.
Is Gree a good brand? I'll sum it up like this – I own a Gree heat pump and installed one in my own mom's home! I've owned & operated Magic Touch Mechanical for the last 26 years and recommend & install about 1 dozen brands. Magic Touch Mechanical is one of an elite group of contractors to win the ACCA's Best National Air Conditioning Contractor Award – the group that literally writes the standard for HVAC installations – and I chose Gree for myself and my mother!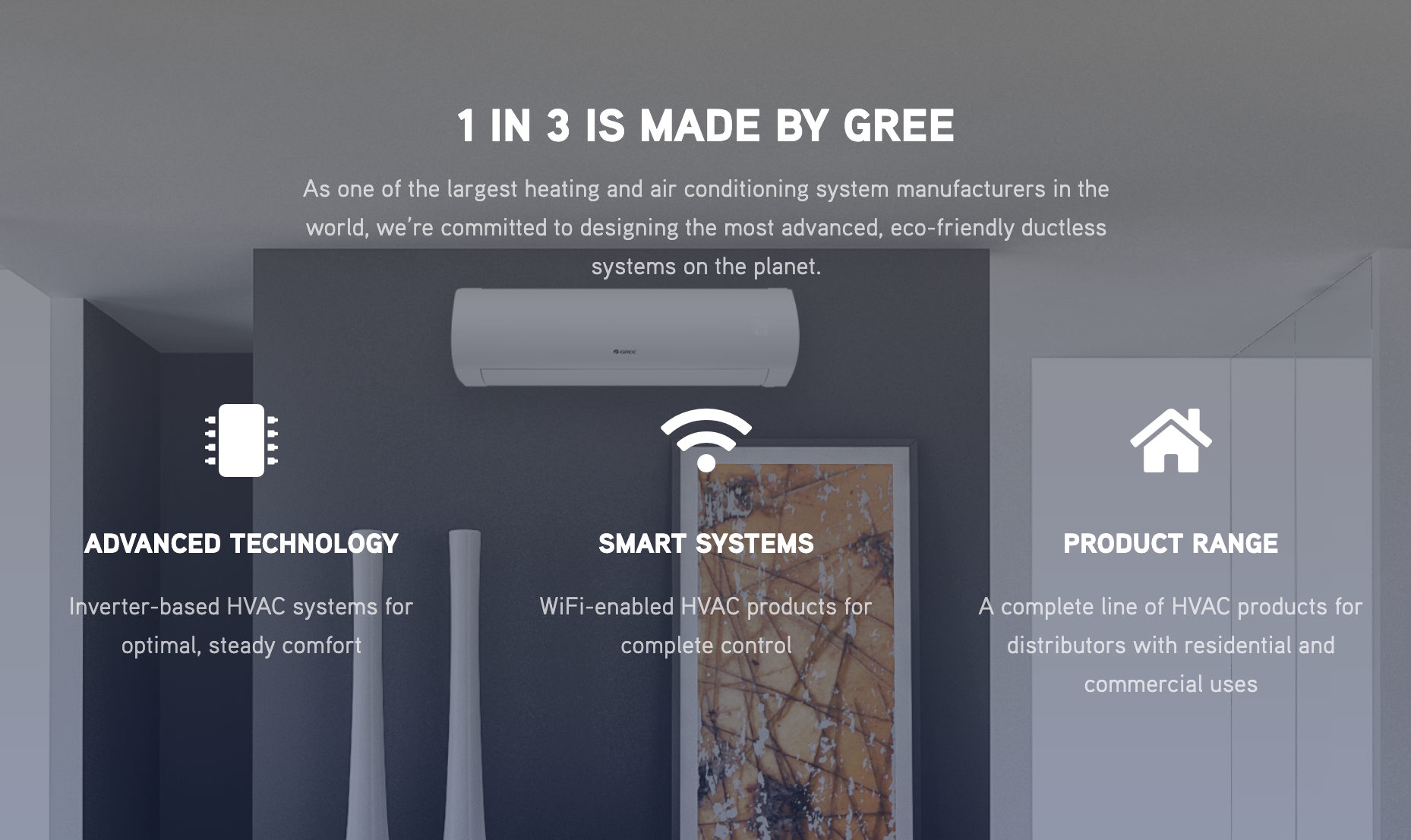 Customer Reviews of Their Gree Mini Split
For this article, I'm not going to count any of the white label Gree units we've installed over the years. As this is a Gree mini split ductless review, I'm only going to talk about units bearing the Gree nameplate.
All cards on the table, we haven't installed nearly the quantity of Gree mini split heat pumps as we have their competitors. However, we have installed enough for Magic Touch customers to report the feedback we've received from clients who've purchased them.
I'm quite pleased to report we haven't received any negative feedback from clients who've owned them for a while. The overall reviews seem to be quite positive and on par with the likes of Mitsubishi, Fujitsu, and the others.
Gree Mini Split Ductless Price
Now that we've established who they are, they are indeed a good brand, and customer reviews are good – let's talk price.
I have no doubt it's how much Gree mini split ductless units cost that's driven the spike in U.S. customer demand lately. Bang for the buck is probably Gree's biggest market advantage here in the states. The fact that they make 1/3 of all the worlds mini split's means they're buying raw materials at a lower price than their competition. Whatever the reason behind it, matched model-by-model, the Gree costs less than every one of their worthwhile rivals*.
*Worthwhile rivals being brands like Daikin, Mitsubishi, Fujitsu, etc. There are many generic brands (dozens if not hundreds) that do not compare to the majors – frankly there's a lot of junk out there.
Extensive Product Lineup
The manufacturer produces an extensive lineup of residential ductless mini split systems in single zone & multi-zone configurations. As is the case with most inverter driven compressor (variable speed) ductless systems, even Gree's entry tier product is extremely efficient.
Single zone Gree mini splits range from 16 SEER to a mind-boggling 38 SEER. Our average client is chooses 19-20 SEER equipment and report being very pleased with operational costs.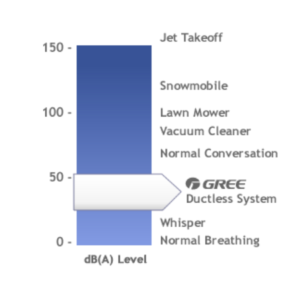 Likewise, you'd be hard pressed to find a noisy mini split in their catalog. Even the most entry-level units Gree makes are quiet putting out the same decibels as an electric toothbrush – seriously!
It would be a bit much to write a review for every Gree mini split model – we haven't even seen every model they have. However, of the models we have installed I have no hesitation saying my personal overall Gree review is: Two thumbs up. 
Mini Split Ductless Installer Near Phoenix
My team at Magic Touch Mechanical has specialized in mini split ductless installs for over 1/4 century – long before it was popular! As you know from reading this article, we are proud to be a Gree Select Dealer and are very experienced installing their mini splits. We're a longstanding Mitsubishi Diamond Dealer and have consistently been one of the top Mitsubishi ductless contractors near Phoenix for years. In fact, our company has been installing many different ductless brands and models since 1997 when few people knew what a mini split was!
From single-zone ductless heat pumps, to whole-home, multi-zone mini split applications – we're the foremost experts in the Phoenix area. Check out our service area to see if we serve your neighborhood and if we do – we look forward to exceeding your expectations and showing you why once we're done, you'll say … There's Magic in the Air!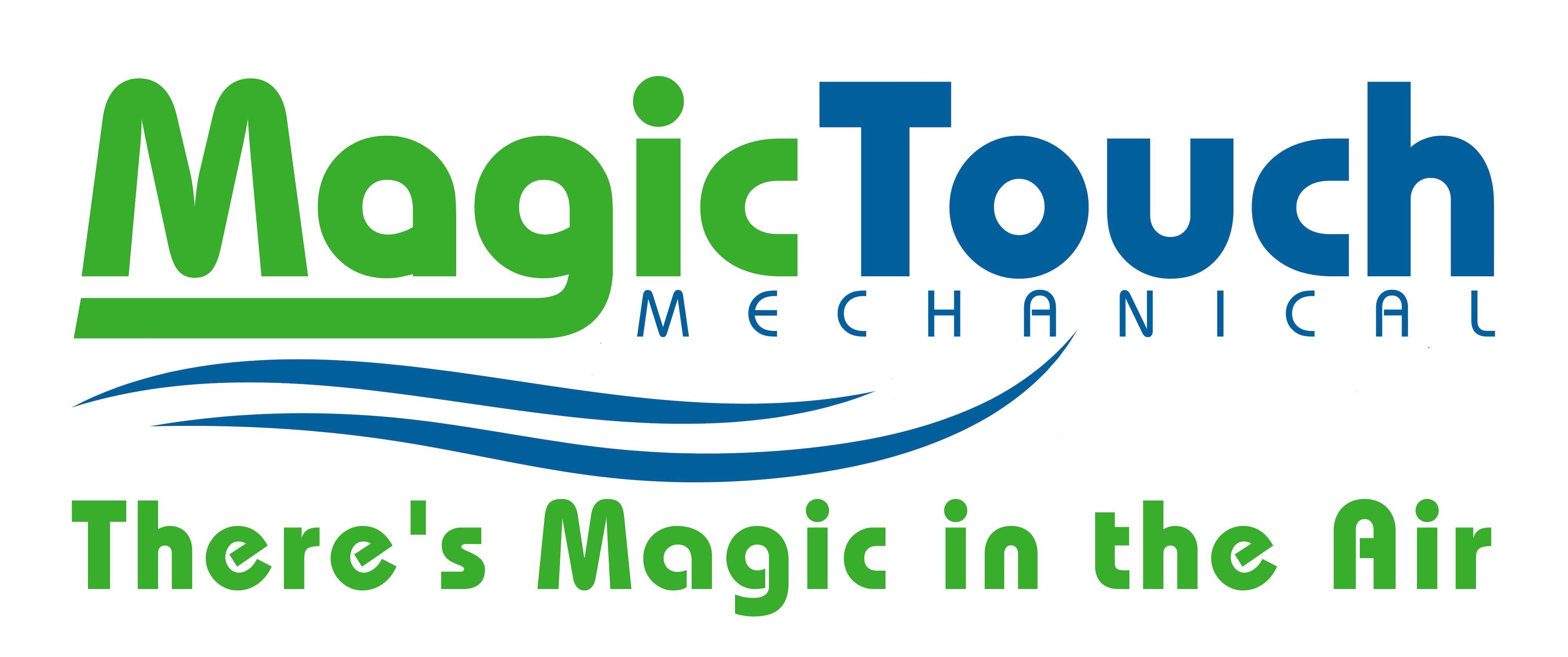 There's Magic in the Air!