Best Air Conditioning Contractor Award
February 20, 2023
10 years ago today, we received news that Magic Touch was chosen as the best air conditioning contractor in America! More specifically, we were named the ACCA (Air Conditioning Contractors of America) Residential Air Conditioning Contractor of the Year. Although we've received many prestigious awards, before & since, winning ACCA's best air conditioning contractor award is the crown jewel.
Reflecting on the past 10 years, I thought today was a fitting day to write about why I'm so humbled and grateful to be a part of the Magic Touch team.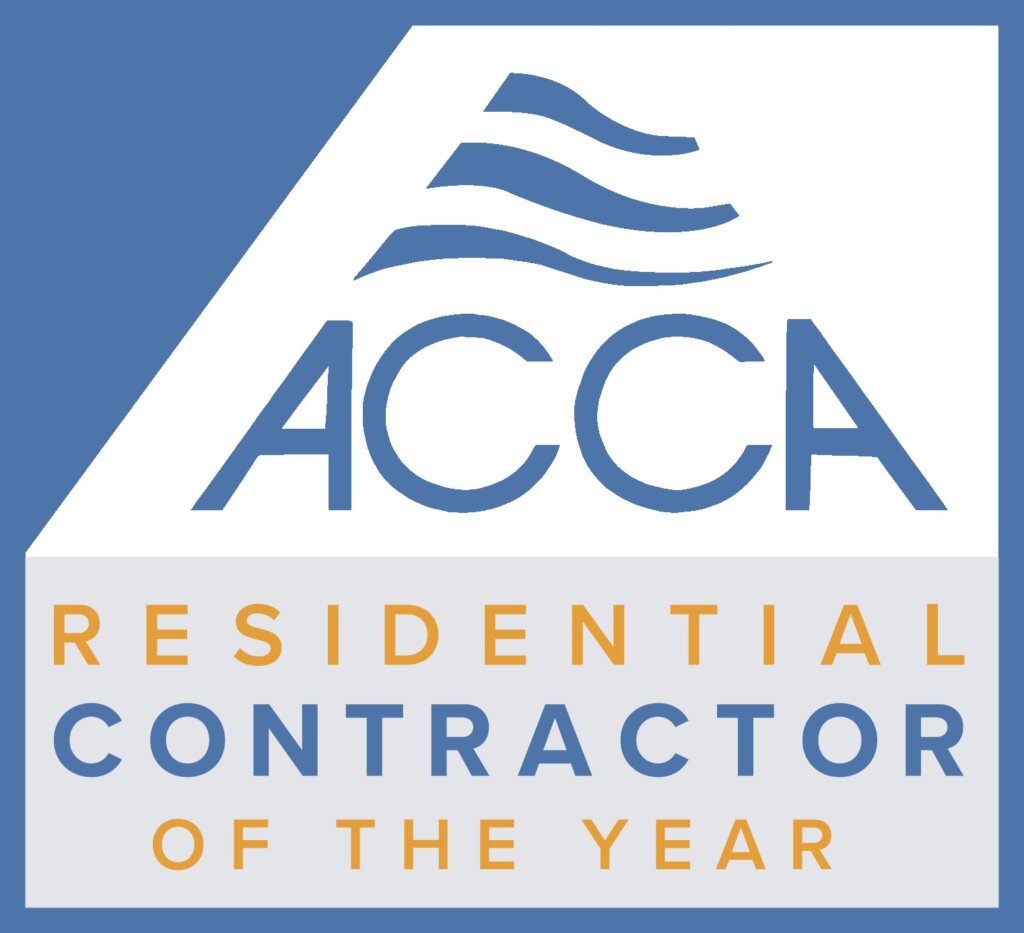 ACCA Best Air Conditioning Contractor Award Winner
I gave my award acceptance speech in room filled with over 1,000 air conditioning contractors from all over North America. More importantly, the room was filled with over 1,000 of USA's & Canada's BEST air conditioning contractors in their area.
In my speech, I likened winning ACCA's best air conditioning contractor award to winning an Olympic gold medal. I compared it to winning an Olympic medal because of who was in the running – the best of the best. I said, "It would probably be easy for an Olympian to beat everyday guys like you & me in their sport. It's a whole lot harder to beat the rest of the very best from all over the world at that sport."
I meant every word of it too. In my 26 years owning Magic Touch Mechanical, I've seen the best and worst the HVAC industry has to offer. I've never seen the "worst" at an ACCA conference or event – only the best. The men and women who are always learning (and sharing) how to improve their business. How to attract and keep the best people on the team. And, most importantly, how to continually improve their customers experience and sentiment towards their company.
Only companies who invest a lot of time and a lot of money in constantly improving are involved in ACCA. Not just 'members,' but actively involved. Which explains why of all the awards we've won – being named the best air conditioning contractor in America by ACCA is our "crown jewel".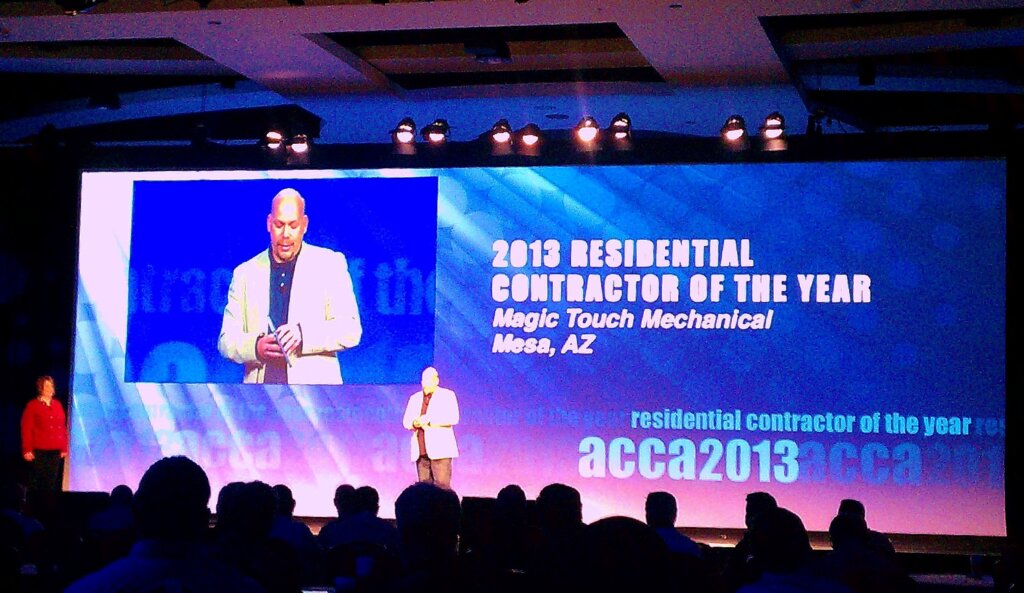 Best Air Conditioning Contractor in Phoenix
Luckily, Magic Touch Mechanical only serves Phoenix, AZ and the nearby cities and communities. I'm glad all the best of the best from all over North America aren't my direct competition every day! However, even here in the Phoenix area, we compete against some outstanding companies, and yes, they're all involved in ACCA. Many are my friends and I have a great deal of respect for who they are as people & business leaders.
That said, friends or not, we're never resting on our laurels and we're always going to strive to be better than them all! I've never strived to, nor do I aspire to grow the largest air conditioning company in Phoenix. My mission always was and still is, to be the best air conditioning contractor Phoenix – now and in the future.
Best Team Equals Best AC Contractor
"Frankly, I deserve very little credit for Magic Touch being named the nation's best air conditioning contractor," I said in my speech. "I was simply lucky enough to find the best, most talented people in the industry and get them on the team. Even their desire for Magic Touch to be the best is not my doing, it's in their DNA, how they're wired, who they are."
Off topic – if what I'm describing sounds like you and you want to contribute to building something great – contact us! We always have room for one more person on our team that aligns with our vision. Plus, we pay well and have excellent benefits and training! APPLY NOW TO JOIN THE MAGIC TOUCH TEAM. But I digress.
Have we had some bad days? More than a couple. Have we made mistakes along the way? More than a couple – and add a few for good measure. But – we made things right when we made mistakes (something I always promise will be the case), equally as important – we improved!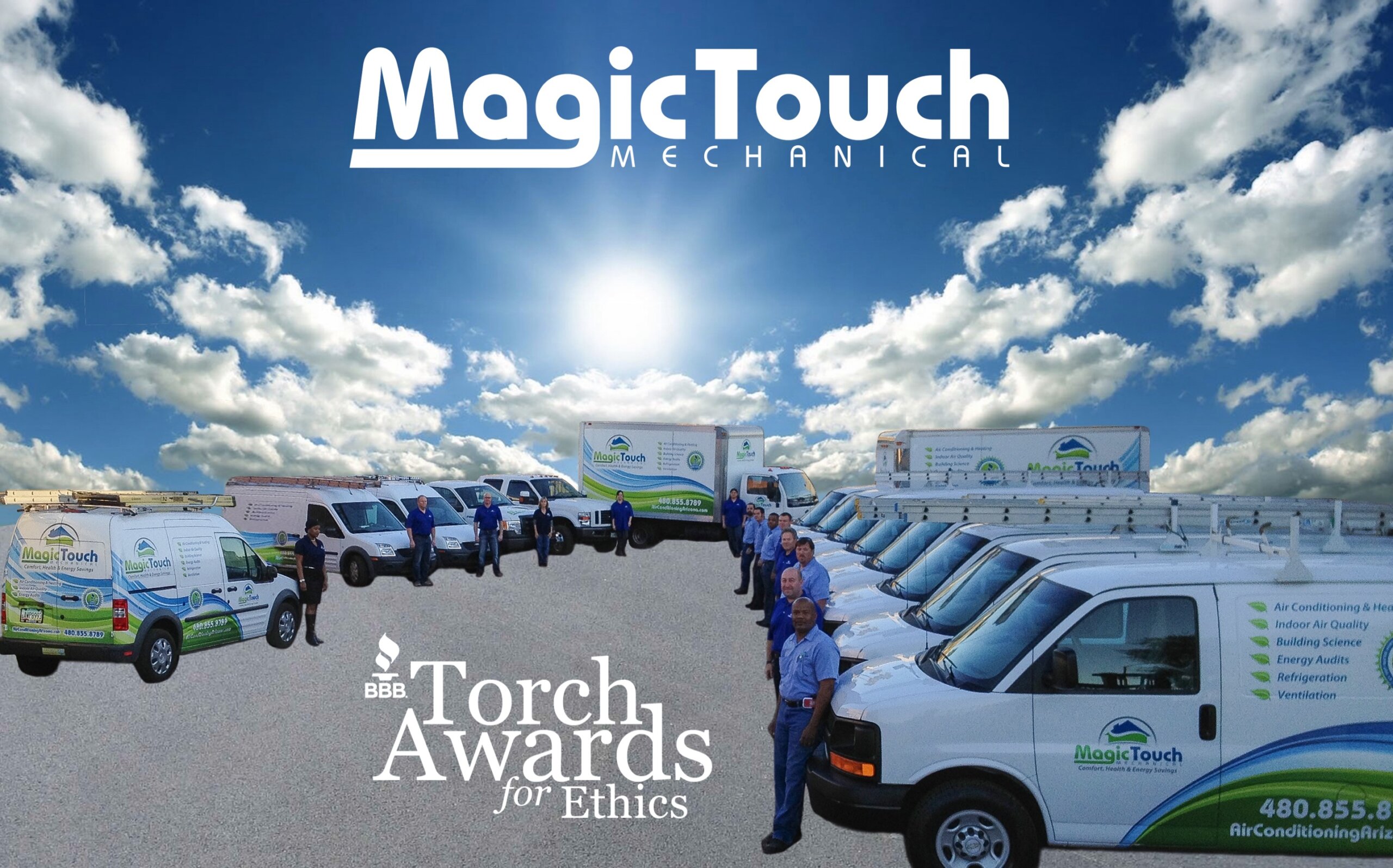 26 Years & Counting
¼ century after starting a 'little' air conditioning company, I'm amazed at how we've grown. It's wild to think that 26 years ago, it was just me. I was working out of a beat-up old Chevy pickup and my 'shop' was a rented garage.
Now, we have clients that are 3rd generation Magic Touch customers! While that does make me feel old, it certainly makes me proud.
While I'm feeling proud, and speaking of 3rd generation clients, we recently welcomed a 3rd generation teammate to our administrative team. That's right, the granddaughter of one of our first customer service reps. has her 1st real job on our team. I say 3rd generation because she was still in mom's tummy when her mom started working at Magic Touch Mechanical.
It's been over a quarter century since I set out to start the best air conditioning contractor in Phoenix … and we're just getting warmed up!

Thank You for Being the Best Clients
Recently someone made a snarky comment on a Magic Touch Facebook post for using the word 'client'. (Imagine that – a snarky comment on the internet, LOL). He said, "why don't you just say customers – doctors and lawyers have clients."
I responded, "Businesses that focus on one transaction have customers, businesses that focus on a lifetime relationship have clients."
So, it's our clients that deserve the remaining credit for helping us become the best air conditioning contractor in Arizona. I want to say thank you to all the clients who've trusted Magic Touch with your home comfort – be it for 26 years, or the ones we've just met. We wouldn't have this wonderful business without you, and for that, I say thank you from all of us!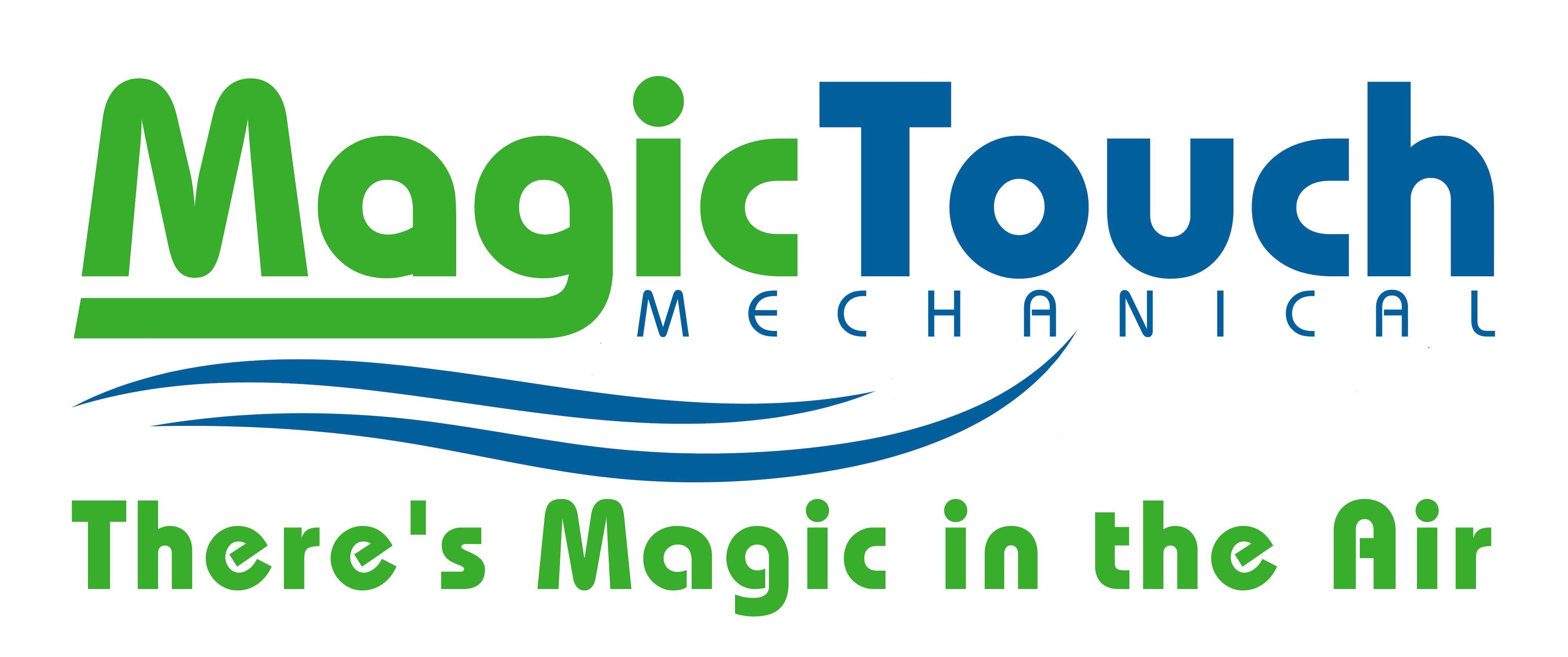 There's Magic in the Air!