Rebates for Lennox Air Conditioners
October 15, 2021
As a Lennox Premier Dealer for 15-years, Magic Touch Mechanical has sold & installed a lot of Lennox Air Conditioners. We've helped many thousands of homeowners qualify for rebates for Lennox air conditioners & saved them hundreds of thousands of dollars collectively.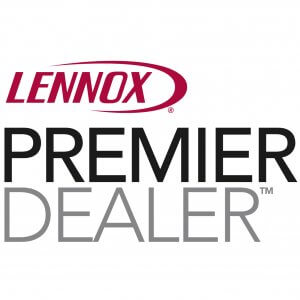 When Can I Get Rebates for Lennox Air Conditioners?
Lennox Factory Authorized Dealers, like Magic Touch are the only contractors authorized to participate in the Lennox AC Rebate Program. As a Premier Dealer, we have access to rebates for Lennox air conditioners throughout the year, winter, spring, summer & fall. Only Premier Dealers can offer rebates during every season.
What Changed for 2021?
As with any rebate promotion, to qualify for Lennox AC Rebates, you must purchase during the promotion period. Lennox offered rebates in the Spring & Summer of 2021 for air conditioners, furnaces, filtration systems, and even some thermostats. For the first time I can recall, there are no rebates for Lennox Air Conditioners for Fall, 2021.
Frankly, the supply chain issues we've all been seeing on the news since early in the pandemic have created shortages. My understanding is the reason there are no rebates for Lennox air conditioners in Fall of 2021 are fulfillment concerns. There's already an air conditioner shortage to begin with and some products are backordered 10 to 16 weeks already. In other words, chances are, the equipment homeowners order most likely wouldn't even arrive during the promotion period.
That said, with the dramatic price increases we've seen industry wide; I highly recommend not waiting on rebate promotions. Price increases are rapidly outpacing any savings consumers would recoup from rebates on Lennox air conditioners or any other brand.
Rebates for Lennox Air Conditioners 2022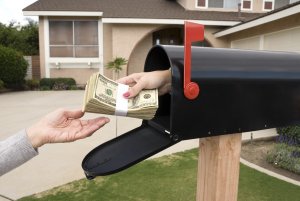 If you're wondering if they'll be rebates for Lennox air conditioners in 2022 … join the club! At the risk of sounding cliché, we truly are living in unprecedented times. I've owned Magic Touch Mechanical for almost 25 years and been in HVAC since I was a teenager … long ago. Without hesitation I can say I never even fathomed having clients waiting on specific air conditioner models before 2020. Over the years, if you wanted/needed a new air conditioner, it was sitting in my warehouse just waiting for a home. While I still have air conditioners ready to be installed in my warehouse, most are spoken for before they arrive.
As I write this close to the end of 2021 the supply chain issues only look to be getting worse. In fact, it was the lead story on the morning news today. My guess is, we'll see Lennox air conditioner rebates again when they're confident they can meet fulfillment demands. In other words, they're in the same boat (or should I say cargo ship) as every manufacturing company worldwide.
Bottom line: The availability of rebates for Lennox air conditioners in 2022 likely depends on the state of the world in 2022. So, let's all keep our fingers crossed – Lord knows we could all use some return to normalcy sometime soon!
An "Honorable" Mention for Lennox Industries
Earlier this year, Lennox did run a Spring AC Rebate Promotion. The rebates for high-efficiency variable speed systems were quite attractive as usual and many Magic Touch clients took advantage of them.
One of our clients who purchased 2 new variable speed air conditioners, air purifiers, and zoning systems saved over $1,900 with rebates. Partly due to shipping delays, and partly due to our own error, their rebates were not processed before the deadline. It was only upon our client inquiring about his rebate status that we realized we goofed up. Normally, our process is almost foolproof, we've processed thousands of Lennox air conditioner rebates over the years, and this was a first.
We have the reputation we do for a reason, so naturally; we told the client they would get their $1,900 even if it had to come directly from my pocket. You'll never hear me say we don't make mistakes, but my clients have my word that I'll always own our mistakes and make things right, no matter what!
Luckily, like Magic Touch, Lennox is a company of great integrity! Here's what they did:
Lennox Industries Shows Their Integrity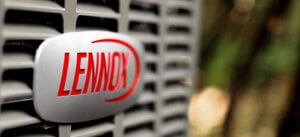 When I told our Lennox Air Conditioning Rep. what happened, he immediately offered to help. Keep in mind, the rebate promotion period and deadline were long over, and it was our mistake, not theirs.
He asked me to send him some information about the Lennox HVAC Systems the client purchased so he could investigate it. A few days later, he called me and said, "Let's make sure our mutual client is happy. We're going to honor the rebate even though it was never submitted on time."
If you read my posts regularly, you know Magic Touch sells a lot of brands besides Lennox. Of all the brands we represent, I've always felt most other manufacturers could take a lesson from Lennox in how to best serve your dealers and end users (the homeowner). For me, this was yet another example of how Lennox's dedication to their customers (contractors & homeowners) is unrivaled in the industry. It's also the reason I chose Lennox A/C's, furnaces, thermostats, and indoor air quality systems for my own home.
Air Conditioner Rebates 2022
Hopefully, the "state of things" improves in 2022 and stocking levels of air conditioners & HVAC supplies return to normal. Let's add paper towels, toilet paper, bike tires, toys, etc. to that wish list too while we're at it!
When rebates for Lennox air conditioners & others do return, we'll be sure to post the details on our website. Be sure to bookmark our Coupons Page for the most up to date consumer promotions & special offers available.
Don't forget to follow us on Facebook & Instagram to be the first to know when special promotions are available! Do you prefer Twitter, you'll find us there too!