Best Garage Heating & Cooling Option
December 30, 2021
In 30+ years as an HVAC technician & installer, I'd guess I've personally installed 500+ garage heating & cooling systems. However, I'm not basing my pick of the best garage heating & cooling option on AC & heating experience alone. I'm also basing it on personal experience as a homeowner who spends a lot of time working in my garage.
Schedule a Free Consultation & Firm Quote for Phoenix, AZ & Surrounding Cities Residents

Best Garage Heating & Cooling Option: Ductless Heat Pump Mini Split
I've owned just about every garage heating & cooling option there is over the years. I've had window units, through-the-wall PTAC units, evaporative coolers, portable units and dedicated garage heaters. Hands down, the best garage heating & cooling option I've used is the ductless heat pump mini split. Mini split air conditioners and heat pumps have exploded in popularity in the U.S. in recent years. While more & more homeowners are choosing them for inside the home now, this article is about conditioning your garage.
What Makes the Mini Split the Best Garage Heating & Cooling Option?
My criteria for choosing the best garage heating & cooling option included the following:
Capability
Efficiency
Dependability / Reliability
Warranty
Security
Ease of Use
Longevity
Value
Aesthetics
Home Resale
Mini Split Heat Pumps Work in Any Size Garage (Small or Large)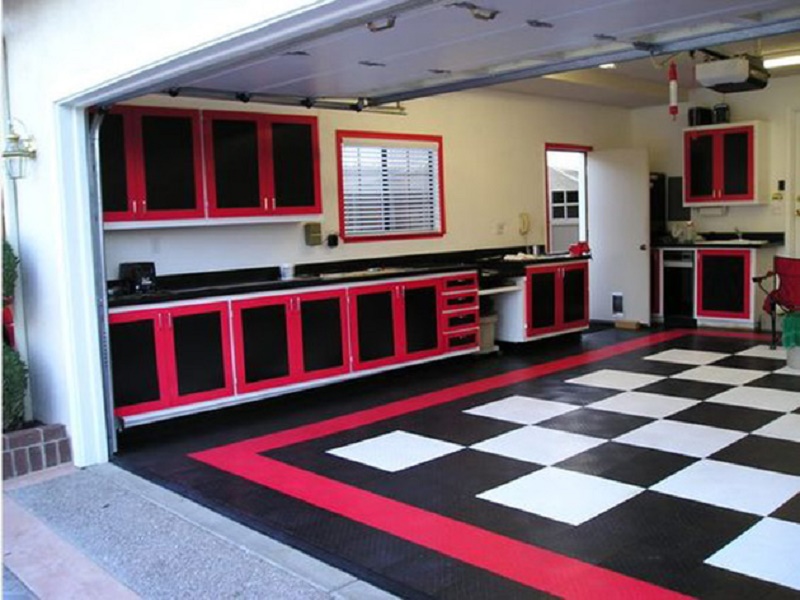 Capability: Whether it's a 100 sq. ft. single car garage, or a giant RV garage with 16' ceilings: ductless makes sense. Recently I purchased a new home in Gold Canyon, AZ with a 4-car garage that has 16' ceilings. I spend a lot of time in my garage wrenching on my bikes and attempting to improve my woodworking skills. My garage is my happy place and it keeps me from being a couch potato when I'm not working.
I'm in the process of designing my garage heating and cooling system as we speak! I'm looking forward to tinkering in there comfortably year-round. I'll also follow up with an article complete with pics and video for anyone interested.
First things first, I replaced my home's central air heating & cooling systems, air quality & ventilation systems shortly after I moved in. With that complete and already saving me money on my utility bills, I'm ready to complete the HVAC in my garage.
I mentioned "designing my garage heating and cooling system" for a reason. Ductless mini split heat pumps are available in many different forms and aren't limited to the type that hangs on the wall. Luckily the way my garage is designed, I have almost every air handler option available to me.
Mitsubishi vs. Bosch vs. Fujitsu
Brand-wise I'm currently debating between Mitsubishi, Bosch, and Fujitsu. In the past I've personally went with Mitsubishi without question (like the 4 installed at the Magic Touch offices in Mesa). However, in recent years I'm more & more impressed with the Bosch variable speed inverters and the company itself. We've also installed many Fujitsu mini-splits over the years and are quite impressed with the product. Don't get me wrong, we've installed probably 1,000+ Mitsubishi mini split ductless units and they're everything they claim to be. They may cost a few hundred dollars more than their competitors but you get what you pay for.
My only hesitation in going the Bosch route is their mini split warranty is not as good as either the Mitsubishi or the Fujitsu. Frankly, I'm not sure why as their conventional heat pump warranty matches other major brands. So Bosch if you're listening … it's time to extend the length of your mini split warranty too!
Stay tuned for the follow up story to see what I chose. I'm definitely leaning towards Mitsubishi, but I may give one of the other brands a shot.
The bottom line is, all the design options make the ductless option capable of cooling any garage. Capability-wise, they're the best garage heating & cooling option of the bunch.
The Best Garage Heating & Cooling Option Has to Be Efficient!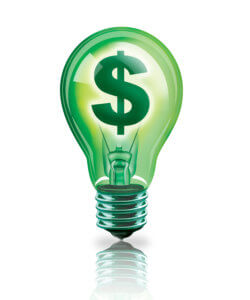 Portable air conditioners, window units, and through-the wall units aren't required to meet the same efficiency standards as their counterparts. In fact, it's fair to say most of these machines are giant energy hogs. Anytime you add a garage heating & cooling system to your home, you're adding to your power consumption. In other words, you really need to consider efficiency when deciding to add HVAC to your garage.
There's no comparison when it comes to the most efficient garage heating & cooling system – ductless mini splits win! In fact, with SEER ratings 20-30+ SEER, high EER's and high HSPF ratings, these are the most efficient A/C's available.
A Note About Energy Efficiency
Even the best garage heating and cooling unit doesn't make sense if your conditioned air escapes as fast as it's produced. It's very rare that outside walls, garage attics, or garage doors are insulated.
If there is attic space above your garage and it's not insulated, I highly recommend adding insulation when adding HVAC. The same is true for uninsulated garage doors. Installing a garage door insulation kit, or at the very least a radiant barrier is highly recommended. If there is a bedroom above the garage, the ceiling should already be insulated unless the home is very old.
Installing exterior walls is possible after the fact by a method known as drill and fill. Drill and fill is the process of installing foam insulation without having to tear down all the drywall. That said, depending on the structure, this isn't always necessary and often the savings potential doesn't justify the cost.
I will be insulating my garage ceiling with blown cellulose and using a spray-on radiant barrier on my garage doors. I will not be doing a drill and fill on my walls as the juice isn't worth the squeeze in my garage.
Dependability of Garage Heating & Cooling Units
We install about a half-dozen different air conditioner brands at Magic Touch Mechanical. We measure failure rates and I won't sell any brand or product I haven't or wouldn't own personally. Over the last 25-years since I founded Magic Touch, we've found ductless mini-splits to have an extremely low failure rate. One reason I like ductless technology is it's proven even more reliable than top-name conventional central air units. Of course, there are a lot of "junk" mini splits on the market today so I'm referring to top brands.
Ductless Mini Split Warranties up to 12-Years 
Most ductless mini split garage heating and cooling systems come with a decent to great manufacturer warranty. Most commonly the standard warranty is 7-years on the compressor, 5-years parts. Some manufacturers extend the parts warranty to a 12-year warranty (compressor & parts) when installed by an approved contractor. As an example, Magic Touch Mechanical is a Mitsubishi "Preferred" Diamond Contractor. When we install any Mitsubishi System, the customers warranty is automatically increased from 7&5 years to 12&12 years.
Security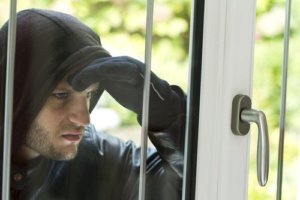 When I was kid, my neighbor's home was burglarized while they were on vacation. The thief gained access by pushing their window unit into the house and climbing into an essentially "open window." By design, through the wall units & window units require a very large hole in the wall or an open window. Even portable units, which use an exhaust hose to vent outside, make a burglar's entry easier. Luckily for my neighbors, they weren't home – imagine if they had been and were sleeping!
A mini split air conditioner only requires a ~3" hole through the wall. This hole is filled with the refrigerant piping lines that connect the inside unit to the outside unit. The perimeter of the hole is sealed to prevent pests and moisture from getting in. When speaking security, mini splits are clearly the best garage heating & cooling option on the market today!
Ease of Use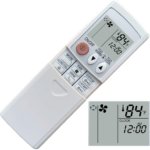 It couldn't be easier to control all of the functionality and programming of most ductless garage air conditioners & heaters. You can easily control your ductless garage heating & cooling unit with the supplied remote control. Several brands including Mitsubishi & Bosch also allow you to control you're A/C & Heating functions from your smartphone.
Of course, you can use your remote, app, or wall thermostat to simply turn your temperature up/down or on/off. Most also include sleep timers, fan speed control, dehumidify, even directional control of the air.
The Best Garage Heating & Cooling Option Should Last a Long Time 
We provide our clients portable air conditioners and space heaters as loaners as a courtesy in emergency situations. Example: Waiting for a part to arrive or replacing a down unit that's just not worth fixing anymore. I'm happy to get 3 seasons out of these portable loaner units, but most of the time we get only 2-years. In preparation for the hot Arizona summer we just bought several more to use as loaners this season and they're not cheap! I wish they lasted longer myself as I'd love to not have to spend this money every other year.
Likewise, window units aren't made the way they used to be either, so the lifespan is typically much shorter than ductless. Conversely, we installed a single-zone ductless unit in our Mesa, AZ offices 13-years ago. Prior to that we used it as a display unit for home & garden shows for about 5 years. 18 years later it's still running strong. Here's the kicker – it cools a server room, so it is set to run 24/7/365. It's provided over 100,000 hours of service so far!
Price vs. Value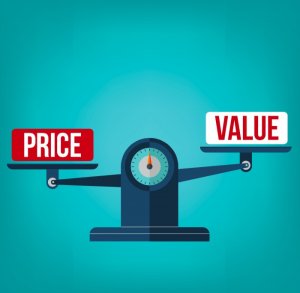 To be chosen as the best garage heating and cooling unit, the product has to deliver value. Price is what something costs, value is what it costs to own. Ductless mini splits aren't cheap! On average, a high-end mini split with all ancillary items, labor, warranty, first year maintenance and tax is roughly $4,500 – $5,000 installed.
That said, the old adage, "you get what you pay" for applies here. Based on everything we've discussed so far, the cost to own a mini split is far lower than the alternatives.
Aesthetics – "I Don't Want a Wall Unit!"
I used quotation marks because we used to hear that a lot… "I don't want to see it." Well, you don't have to see it! The inside unit, aka air handler of a mini split comes in all sizes and types nowadays. Earlier I mentioned that I was still designing my own garage heating and cooling system and am still undecided. I'm considering two types; either a high-wall (wall mounted) or a recessed ceiling cassette. I can keep my costs down with the high wall design which frankly doesn't bother me in the least. Alternatively, the ceiling cassette allows me to put it in a central location but will cost more to install.
Bottom line: If you're someone who doesn't like the look of a high wall mini split, there are plenty of options you won't see! The ductless unit wins best garage heating & cooling system by default in this category. It's the only option that won't stand out and the only one that can be "hidden."


Garage Heating & Cooling Systems & Home Value
While some clients choose to have us uninstall them to take to their next home – ductless units are technically considered "permanently attached." Obviously, window units, portables and wall shakers are all considered temporary. Ironically, the mini split is much easier to remove without needing major hole repair like a wall unit. Remember the mini split hole in the wall is about 3" around.
Even if you're not like me and don't spend a lot of time in your garage, you probably use it for storage. So do most potential homebuyers. In fact, many of the garage heating and cooling systems we install are not for workshop purposes. The fact that we've install hundreds upon hundreds of garage heating & cooling systems demonstrates many people want them. I know I would've seen it as a big bonus if the home I recently purchased already had one.
I'm sure appraisers consider this upgrade when preparing a home valuation. However, more importantly, a heated and cooled garage is a selling feature. More conditioned square footage (for whatever the buyer wants to use it for) is a plus for any homebuyer!
Similar Articles You May Also Like
How Much Does a Ductless AC Cost?
5 Reasons Ductless AC is Better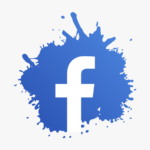 Follow us on Facebook for more tips, reviews and news you can use!