How to Avoid a Bad AC Installation
February 28, 2020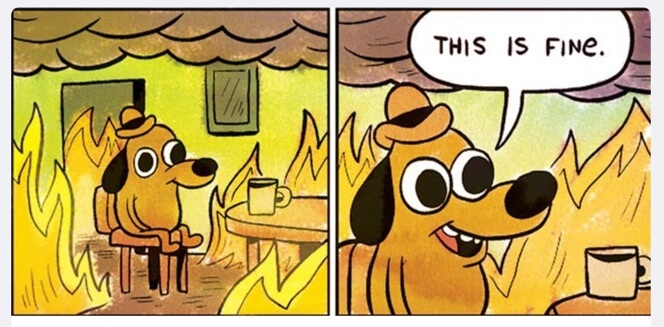 How to Avoid a Bad AC Installation was inspired by a comment I received on another post. In a nutshell, his comment was: "The general consensus is, choosing the best installer matters most, but what separates a good install from a bad AC install?"
I responded by sharing multiple links to past articles I wrote about just that. Each article discusses particular issues in detail, i.e.; poor airflow, leaky air ducts, incorrectly sized HVAC systems, etc. However, I realized most people only learn what a bad ac installation is after it has already happened to them.
What Separates a Good AC Installation from a Bad One?
The answer to that question boils down to two words, the results!
A bad AC installation will result in one or more of the following:
The air conditioner can't keep up on very hot days (when you need A/C most!)
Uneven temperatures from room to room (hot in one room, cold in another)
Too much humidity or not enough
High power bills. Note: Often even though people saw a reduction from what they were paying, a bad installation prevents them from saving what the equipment could save them. Unfortunately, most never even know it!
Lord knows I've seen it too many times over the course of my 30-year career in heating, ventilation, & air conditioning. So, I thought I'd focus this article on how to avoid a bad AC installation in the first place! The first time!
Research: It's How to Avoid a Bad Air Conditioner Installation!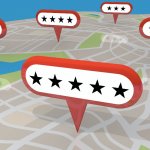 Actions speak louder than words, as the saying goes. We live in a time when access to information about a company is always at our fingertips. I'm not talking about just what the company says – every AC company in Phoenix says they're "#1" right? I'm also not talking about what a few kooks with an axe to grind say in reviews that read like novels. The information I'm referring to is what do the majority of people say about the company – across the internet.
Get It ALL in Writing. Bad AC Installation Proposals Are Often Vague.
If it's not spelled out in the proposal, it's not included! At Magic Touch Mechanical, we go as far as itemizing each task, procedure and component included with your new HVAC System. Whenever a customer asks if we'll match a competitor's price we happily oblige. However, first we need to compare the proposals side by side. Typically, it's not even close to apples to apples and the customer sees what they're NOT getting with the lower price.
Garbage in Equals Garbage Out
After 3+ decades installing air conditioners & heating equipment, I'm still shocked when I hear, "they quoted it by phone." Without a crystal ball, how does any HVAC Contractor know what you need without seeing it? I've seen hundreds of bad AC installations that have gone unfixed for years, even decades. Unfortunately, the homeowner has been paying for it not only financially, but at the cost of their family's comfort. That "phone quote" guarantees another decade of uncomfortable rooms, poor air quality, dust and energy waste.
How You Can Guarantee You're About to Get a Bad AC Installation
You can almost guarantee you'll be on the bad AC installation list if you: 
Choose the cheapest air conditioning company you can find
Sign with an HVAC company that doesn't do a load calculation
Pick the AC Contractor who doesn't inspect your ductwork
Have your new unit installed without digging into the company's reputation
Sign a contract with little or no details
Have it replaced by your home warranty company
Have it installed "on the side" by a moonlighting HVAC Technician
How To "Roll the Dice" With Your Money & Comfort
Things may go well… or you may get a bad air conditioner installation if you:
Choose a new company that hasn't built a reputation yet (good or bad)
Pick your contractor because you like their commercial or radio ad best
Let your brother-in-law's, cousin's, sister's husband's company install it
Don't get written guarantees
Proper Air Conditioning Installation Requires Excellence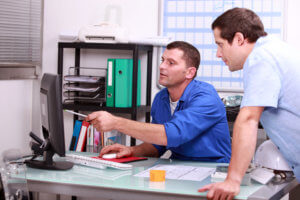 At Magic Touch Mechanical we conduct hundreds of hours of technical training every year. We have specific and measured instructions on every step of a new air conditioning system installation.
Equally as important, we have specific and measured training for choosing the right HVAC System for each home specifically. One size does not fit all when it comes to HVAC, and neither do brand, model, or type for that matter!
If you're in the Phoenix, AZ area, great – you've already found a company with a proven track record, Magic Touch! If not, you need to find a company that provides the level of detail we do upfront. In order to do that you need to be actively engaged in the entire process – after all, it's your home!
Looking for the Best Air Conditioning Company in the Phoenix – Mesa Area?
Our mission statement is only four words; Get Customers, Keep Customers. We "get customers" by providing the solutions homeowners want and need. We "keep customers" by providing and guaranteeing a 5-Star customer experience and guaranteed results.
How can we guarantee a 5-Star customer experience? Simple, we ask! If you tell us your experience is less than 5-Star worthy before we leave – we stay until everything is perfect!
How can we guarantee the results of your new HVAC System? Well, that's simple too! We don't simply install a new air conditioning system and hope for the best. We carefully plan the right system for your home. Inspect, detect, and correct deficiencies in your ductwork design and installation. Verify your insulation levels and coverage is sufficient throughout your home. Make sure your home and ductwork aren't leaking, and much more. The end result is "guaranteed results" – Improved Comfort – Cleaner Air – Lower Bills!
Don't take our word for it – see what real customers have to say!
You May Also Like:
A Complete Guide for Buying a New AC Unit
How Much Does a New Air Conditioner Cost?