What's Included in a Home Energy Audit
March 9, 2019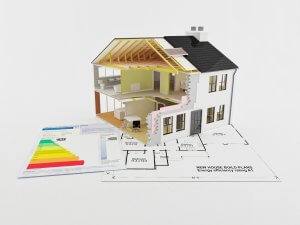 By now, most people have heard of a home energy audit. When we first started offering home energy audits 17-years ago, most people didn't even know what that meant. The question nowadays…what's included in a home energy audit? So, I decided to write an article about what we inspect, what we test, and what our clients' can expect.
Energy audit companies & energy auditors are definetely not all the same. This article is about what you can expect when you call Magic Touch Mechanical to conduct your home energy audit. Who you hire determines the results you can expect!
BPI (Building Performance Institute) Certified Energy Auditor
BPI develops the technical standards for home energy audits, energy efficiency, health, and safety improvements for existing homes.
All of our home energy auditors at Magic Touch Mechanical must earn and maintain certification from BPI. We require our energy auditors to have a BPI Building Analyst Certification. The BA (Building Analyst) Certification is required by Arizona utilities like SRP & APS for participation in rebate programs.
We take things a few steps further at Magic Touch Mechanical. Many of our employees including installers, managers, technicians, and even myself have earned our BPI Certification – some have several certifications.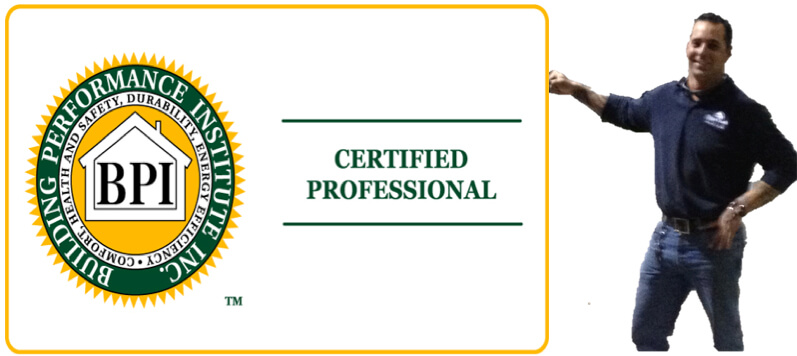 Home Energy Audits in a Nutshell
Your energy auditor is always a Magic Touch Mechanical employee. Unlike our competitors, we don't hire independent auditors and then send a salesman out to sell you things that may not help. 
Our energy auditors take a vested interest in what's important to you and focus on providing solutions you want. Since they hold the certification and have the training & experience salespeople don't, you'll get better results!
Don't get me wrong, we provide solutions for many of the problems the energy audit uncovers. We definitely want to be the company you choose to make the energy improvements your home needs and will work hard to earn your business. However, we're not there to sell you a new HVAC system…unless that's one of the issues of course! We're not there to sell you solar panels, windows, or insulation…we're there to be your advisor. Our job is to help you pay your power company less, make your home more comfortable, & have cleaner air with less dust!
We inspect and test your whole home…inside and out. Some of the things we check during a home energy audit include:
Pool Pumps
A/C System
Heating System
Water Heaters
Supply Ducts
Return Ducts
Grills & Registers
Attic Insulation
Wall Insulation
Whole Home Leakage (Infiltration)
Duct Leaks
Ventilation Systems
Air Filtration Systems
Air Purification Systems
A/C & Heating System Sizing
Duct System Sizing
Airflow Problems
Leaky Attic Hatches
Leaky Attics & Wall Chases
A/C Condensation Issues
Home Humidity Issues
Airborne Contaminant Issues
and More!
As it says on our home page, when you hire Magic Touch Mechanical for your home energy audit, you'll get: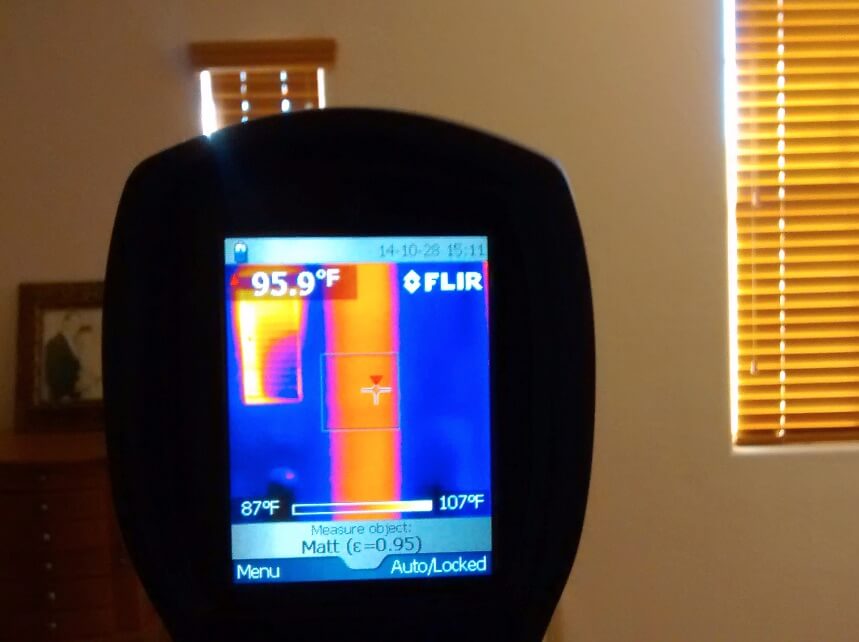 We'll inspect, test, and photograph your home's building envelope (frame or shell). Including; your heating system, air conditioning unit, ductwork, attic & wall insulation, bath & kitchen ventilation, lighting, & appliances.
We'll use specialty testing equipment like blower doors, manometers, infrared cameras, and pressure pans to locate deficiencies. Test results are documented, recorded, and inputted into home efficiency "modeling" software as needed. The results are used to assess the impact specific home improvements will make.
Your energy auditor will discuss your test results & explain what impact they have on your home, comfort, efficiency, & air quality.
Your report will include solutions specific to your home and organized by importance based on what's important to you.
Home Energy Audit Return on Investment
Your home energy audit report will include the installed investment costs for recommended home improvements including labor & tax. 
It also includes the ROI (Return on Investment), so you can make important decisions based on your budget.
SIR (Savings to Investment Ratio)– Magic Touch Mechanical's home energy audit reports also include important SIR information. SIR is used to compare one investment's returns to another. For example, how does spending $1,000 on adding attic insulation compare to putting $1,000 into a CD (Certificate of Deposit).
We provide all of this information so you can make the best decision for you and your family. It's hard to put a price on comfort and healthier air. However, knowing how much you will save on your annual power bills will help you make all the right moves. Better yet, knowing how long it will take to recoup your investment will tell you when you'll have "extra" money coming in month after month!
---
The Home Energy Audit Process Step-by-Step
Step 1: Contact Magic Touch Mechanical to schedule your home energy audit.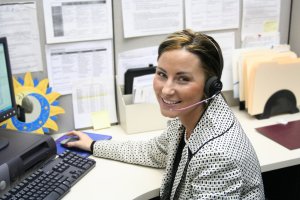 A Customer Service Representative will take your information and schedule an appointment at your convenience.
During the appointment your home energy auditor will conduct his inspection, run tests, take photo's & ask questions about your concerns. Your home energy auditor will review his findings with you and advise you based on order of importance any recommendations needed to achieve your goals. 

SRP & APS customers may qualify for rebates when choosing Magic Touch to complete recommended energy efficiency repairs. 

If you have a wood-burning fireplace in your home: The CSR will ask that there are no ashes in your fireplace when we arrive for the first visit. One of the tests we may run is called a blower door test. This test measures how leaky or tight your home is. The blower door uses a large fan that could blow ashes around if left in the fireplace. We will not complete this test if ashes are present (in order to protect your home and furnishings).
Step 2: Home Energy Audit Inspection & Testing Completed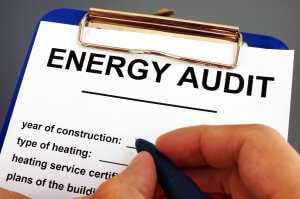 Your BPI Certified Home Energy Auditor will start by asking you some questions about your home and lifestyle. Knowing where hot-spots and drafty rooms are, your current utility bills, etc. will help him provide you the best solutions.
He'll then complete a comprehensive home assessment and home energy audit. Pinpointing  the source of high energy bills, excessive dust in your home, hot rooms, stale air, poor airflow, and other common issues.
This process typically takes about two hours but can take longer on very large homes with multiple A/C's, duct systems, and attic spaces.
Step 3: Reviewing Your Custom Home Energy Audit Report
You & your Energy Auditor will review your home energy audit report, photo's taken, thermal camera images and recommendations for your home. He'll review which measures will save you the most money and be the most beneficial for your home, according to your priorities. He'll also show you which recommendations will help with which problem you're experiencing and what are the "must-do's" vs. the "nice-to-do's".
Step 4: Scheduling & Completing Home Improvements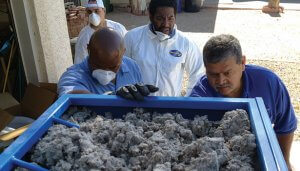 After you choose which improvements to your home are most important to you, your auditor will prepare a scope of work and contract. He'll make sure you have a full understanding of the proposed work on your home and the results to expect. Next, the installation is scheduled at your convenience.
Like our energy auditors, our home improvement installers are all Magic Touch Mechanical employees. These are the same employees that you've probably already read many 5-star customer reviews about on Google & Angie's List! We do not hire sub-contractors to complete your work like many of our competitors in the Phoenix, AZ area.
Step 5: Quality Control, Test-Out, Rebate Processing
Upon completion of the home improvements made, our team will conduct post testing to quantify the results as needed. If the work conducted is applicable for rebates, we'll submit all of the data to your utility company on your behalf. Soon thereafter, you'll receive a rebate check in the mail from your utility company!
The Most Comprehensive and Trusted Home Energy Audit in Phoenix, AZ! Only $299
Magic Touch Mechanical is an approved Energy Star Contractor and proudly participates in the Home Perfromance Program. We are qualified contractors for both SRP and APS which means you can get your home energy audit for ONLY $299!
You save $200 off the regular home energy audit cost of $499!
You may also qualify for literally thousands of dollars in Energy Star rebates as well as stand-alone rebates from both SRP & APS. To qualify, have your SRP or APS account number ready when you call to schedule your home energy audit. The rebate program is meant for existing homes (new construction homes do not qualify). Contact us today for more details and let the savings and comfort begin!