Why Buy a Lennox Air Conditioner?
March 19, 2019
 Why buy a Lennox Air Conditioner? Not even a tornado will stop American workers!
This article is not a sales pitch, it's a story about supporting American workers & keeping jobs in the USA!
This is a true account of a tornado striking the Lennox Air Conditioning & Heating facility in Iowa last summer. The title; "Why Buy a Lennox Air Conditioner?", and the mention of Lennox Air Conditioner Spring Rebates are strategic. They're designed so Google will put this story in front of more eyeballs!
However, after reading this I'm guessing you, like myself, will feel more inclined to support the Lennox Air Conditioning Company. More importantly, the 5% of Marshalltown, IA residents that build this equipment & take great pride in delivering excellent products.
Tragedy Strikes Lennox AC Manufacturing Facility in Iowa
Lennox air conditioning & heating systems are manufactured at multiple facilities around the U.S.A. One of Lennox's largest manufacturing facilities is located about 50-miles northeast of Des Moines, in Marshalltown, Iowa.
On 7/19/2018, the Marshalltown plant was devastated by a tornado with 500 Lennox employees inside. "With no time to evacuate, all everyone could do was report to our stations and hang on.", said one employee.
As the 145 mile per hour winds tore through the nearly 100-year old facility, it destroyed everything in its path. One Lennox employee described the sound as "being inside of an explosion." What was left after the tornado passed was complete and utter destruction.
Just seeing pictures of the aftermath evokes strong emotions. I have to admit, I got choked up hearing employees share their accounts of the entire scary ordeal. Even more so, hearing how Lennox employees, the town, and the company all rallied together in a time of turmoil.
The greatest blessing, and frankly miracle of that tragic day – not one person was killed!
Why Buy a Lennox Air Conditioner? Check out Lennox Air Conditioner Special Offers!
Some Speculated This Marked the End of Lennox
Within hours, news reports circulated and people began speculating if this tragedy marked the end for Lennox Industries. The company founded in 1895 by Dave Lennox, introduced the world's 1st riveted steel furnace. Now many wondered if their 124-year legacy could endure such a massive blow. Rightfully so. July is prime air conditioning season, and a crucial manufacturing plant was unable to produce air conditioners & furnaces!
The small town of Marshalltown has a population of only 27,000 people. The Lennox manufacturing plant employs over 1,400 of them – a little over 5% of the townspeople. Put in perspective; 5% of Phoenix AZ's population is 225,000 people, 5% of NYC – almost ½ million people! Imagine half a million families suddenly having no way to pay their bills or put food on the table. Even in a city the size of NYC, the ripple effect could cripple the local economy… it could destroy a tiny town like Marshalltown.
I've visited the Marshalltown plant personally. To give you an idea of how small this town is: The regional jet I flew in on landed on a runway in the middle of a cornfield! In other words, Lennox is Marshalltown, and Marshalltown is Lennox – well, Hawkeye's and Lennox anyway!
I've met these people, talked with them – it's one of those factory towns that reminds you what makes America great! The thought of them not recovering after a natural disaster was heartbreaking. As was the thought of the end of Lennox, who builds some of the best HVAC units' money can buy.
The Tornado Hits More Than the Lennox Factory
The tornado didn't just destroy the Lennox air conditioner manufacturing plant. Local homes, small businesses, power lines, and cars were demolished. Even the city's 132-year old courthouse suffered severe damage.
When you consider all of the other American businesses and workers that supplied these homes, businesses, and manufacturing plants with goods & services, you start to see the greater impact this has on all of us.
Lennox and Marshalltown Band Together
One story nearly brought tears to my eyes after the tornado struck the Lennox factory. It was a story of how people come together and selflessly help others when they need help the most.
I can't begin to describe the level of damage the 1,000,000+ square foot plant suffered; it was overwhelming. Perhaps the Plant Manager's words can: "I opened the door to the factory floor, and I saw blue sky – inside, "he said.
Most of the factory's roof was gone, walls were gone, and the lobby was gone. Piles of twisted metal, glass, concrete, and debris now sat where the manufacturing lines had once been. The fence that secured the giant facility had large gaping holes in it. All of Lennox's assets that weren't destroyed were now completely unsecured.
Seeing this; groups of Lennox factory workers gathered around the property and stayed there throughout the night to protect the plant!
I heard that story from a Lennox executive who arrived at the factory at first light. Imagine the amount of love & pride he felt seeing how much these employees cared about their company! Their town and even their own vehicles & property were just leveled by an act of God. Instead of thinking of themselves, they banded together to help each other and protect the plant from looters! Go Team U.S.A.!
Lennox Commits to Rebuild in Marshalltown & Then Some!
While other AC companies like Carrier continue to lay-off Americans and move manufacturing to Mexico, Lennox reaffirmed their commitment to Iowa.
In fact, not only did Lennox immediately promise to rebuild the plant in Marshalltown – they helped the community! They donated ½ a million dollars to the town to aid in the rebuilding of the small city. That's a company I can get behind and why I say buy a Lennox air conditioner!
Lennox Factory Workers Show You Can't Hold Americans Down!
Within a week, the Marshalltown employees had air conditioner parts coming off the line! One employee told how they used a temporary tarp roof to cover the production-line since the roof was gone. "We had no heating or AC in the factory and temperatures ranged from 35 degrees in the morning to 86 in the afternoon," said one employee. "People were working in heavy coats and the factory was about 32 degrees – but everyone showed up every day," he added.
"This is my livelihood; I've been working here my whole adult life. Besides that, our customers depend on us," said another.
If that's not an answer to the question; why buy a Lennox air conditioner, I don't know what is!
Magic Touch Mechanical Supports Lennox & Marshalltown
As painful as it must've been, Lennox leadership reached out to contractors to prepare us for what was to come. They would not be able to supply us with new units in the height of the cooling season.
Making sure their contractors had a plan to service their customers and warn us (before they had run out of inventory locally) – another reason to buy a Lennox air conditioner!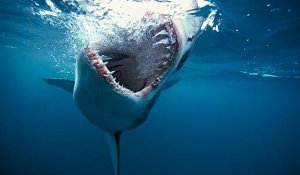 Immediately the sharks began to circle. I received a phone call the day after the tornado from a competitive brand ready to swoop in! The message – they "could 'help' get us units since Lennox couldn't support us any longer." Aww – how sweet! The dust hadn't even settled yet. Thousands of people's homes, property & businesses were destroyed – and without concern or pause some smelled blood in the water
Well, it backfired on them!
We offer our clients multiple A/C & heating system brands, not just Lennox. We're consumers too, and we want options when we shop, so we deliver the same to our customers. However, we have to trust and believe in the brands we support and recommend to our clients.
I cannot support a company that uses other's tragedies for personal gain. Don't get me wrong I understand business is business, but it should be conducted with some form of decorum. Their rush to be the first to contact Lennox customer's before it was known how many were hurt – cost them!
I made a decision immediately after that phone call to stop recommending that manufacturer. Granted, little old' me won't be the end of a billion-dollar corporation – but our purchases are nothing to sneeze at! We purchased six-figures annually from that company and have for years. In the time since, that company has seen a fraction of a fraction of the purchases we once made.
So, that phone call and the "message" behind it cost that company millions of dollars every few years.
I sent a letter to the President of Residential Sales letting him know. "We were not going anywhere" and they could count on Magic Touch Mechanical to pick up where we left off. And I meant it! We even had clients who were so moved by the situation, they put down a deposit and waited to buy a Lennox air conditioner! 'Murica!
Lennox Air Conditioner's and Furnaces Back in Full Swing
Not only is the Iowa factory back in full swing and producing the complete line of products – they're doing more! Lennox introduced several new models in 2019 and the Marshalltown team is keeping up with demand.
It's worthwhile to mention that the first equipment to come off the line was everything we've come to expect. Despite the fact that they were built under duress, they were clearly the high-quality builds Lennox is known for.
Vote with Your Wallet – Buy a Lennox Air Conditioner
In recent years, there's been a lot of talk about making America great, and keeping America great. Talk about American companies shipping jobs overseas and to Mexico. Talk about tariffs and penalties for goods not built in America.
I like to "vote with my wallet" by supporting local businesses and buying "Made in the USA" products. Sure, that's not always possible anymore, but when it's an option I think we should.
So, the next time you have to replace an HVAC system in your home or business – buy a Lennox air conditioner!
Support Arizona Workers Too!
When it's time for air conditioning service in Arizona, or you decide you're ready to replace an older AC & Heating system contact Magic Touch! You'll be supporting over two-dozen American workers and their families! But that's not all, you'll get the 5-Star service we've been known for for the last two decades we've been serving the Greater Phoenix area.