Fireplace Switch How To
October 30, 2023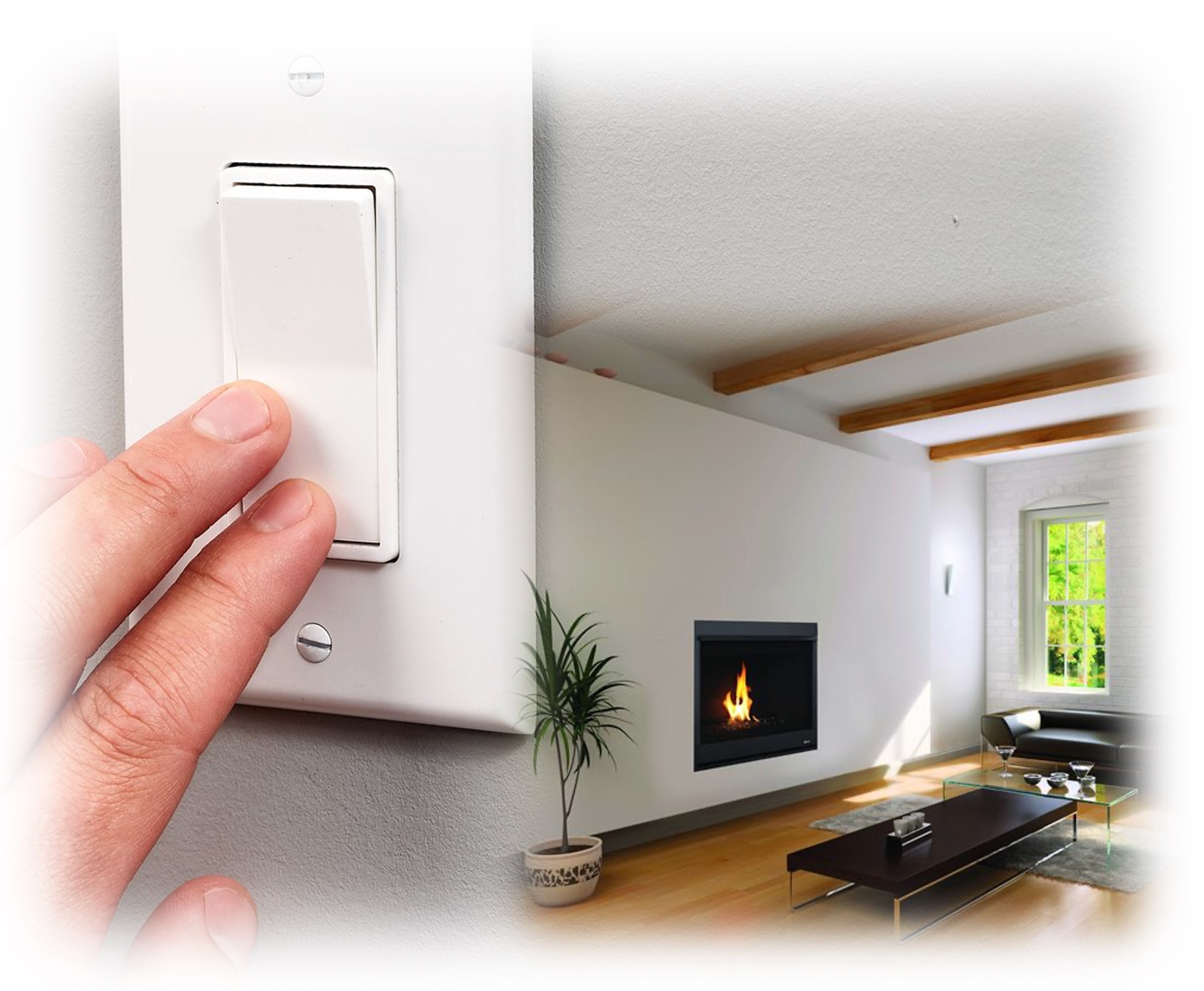 In this fireplace switch how to article, we're going to cover multiple "how to" questions we often get. Installing a switch to turn on/off a natural gas fireplace or propane gas fireplace adds both safety and convenience. Once installed, turning your gas fireplace or fire pit on is as easy as turning on a light switch.
How To Add a Fireplace Switch to Gas Logs
The most common fireplace switch how to question is, can we add a fireplace switch to gas logs? The short answer is yes, you can add a fireplace switch to gas logs, fire glass burner pans, and other hearths. The more detailed answer is – some fireplaces and fire pits may require the installation of a different gas valve and ignition system. A few types of fireplaces and fire pits are the exception, but most can be switched.
What Type of Gas Valve Can I Add a Fireplace Switch To?
You can add a fireplace switch to a safety pilot gas valve or millivolt gas valve in most cases. A safety pilot gas valve uses a safety device called a thermocouple or thermopile to control gas flow. If the thermocouple does not detect a lit pilot light, it will not allow the gas valve to open. This prevents gas from building up if your pilot light is unable to ignite the burner system.
A match lit fireplace must be lit manually using a lighter or match as the name implies. To light the fireplace, turn on the gas and hold a flame to the burner, much like a barbecue. A fireplace switch cannot be installed on a match lit fireplace without modifications. However, in many cases, a professional fireplace technician can replace components enabling the installation of a fireplace switch.
Push Button Ignitor for Fireplaces & Fire Pits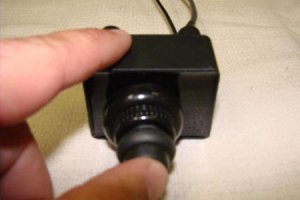 For those with a smaller budget, the addition of a push button ignitor is possible on a match lit fireplace. While a push button ignitor does not provide the safety features of a safety pilot gas valve, it's an improvement. Like a barbecue grill, you open the gas valve and push a button to create a spark near the burner. It's safer than a match as it allows the user to be further away from the 'woosh' of gas igniting.
Installing a Fireplace Switch on the Wall
Unlike switches for lighting circuits, installing a fireplace switch can usually be done without removing a lot of drywall. This upgrade does not require running wire back to the main breaker panel like a general lighting circuit. The only wiring required runs from the wall switch to the fireplace gas valve. In other words, there's a lot of flexibility exactly where on the wall the switch can be installed. Of course, home design, mantels, fireplace surround materials, and other design features are a determining factor. In my home, I installed my fireplace wall switch in an obscure area but still close to the hearth.
Is Adding a Fireplace Switch on the Wall Expensive?
We all have a different idea of what "expensive" is, but based on how many we install, I'd say no. In the average week, our fireplace service technicians install 5 or 6 new fireplace switches in our clients' homes. As discussed, if the gas valve must be replaced there's the additional expense of parts and additional labor involved. Customer surveys tell us people are pleased they decided to add a fireplace switch.  Our clients tell us that they use their fireplaces more often now that it's easy and convenient.
Having gone from a wood burning fireplace in my last home to a gas fireplace with a wall switch, I personally love it. I stopped using my wood fireplace over the years because of the hassle and cleanup involved. However, I use my gas fireplace almost daily in the winter, especially after the addition of the fireplace switch.
Fireplace Remote Control vs Switch on the Wall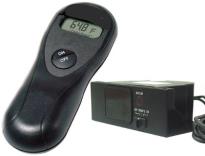 For those that don't even want to get off the couch, a fireplace remote control is the upgrade for you. Fireplace remote control system requirements are similar to adding a fireplace wall switch with regards to the gas valve types.
Fireplace remote controls add an additional option not found in a wall switch; the ability to control flame height / temperature. Some fireplace remote controls offer simple on/off features, but you can upgrade to variable flame control! Too hot, no problem, simply lower the flame and heat output of your gas fireplace.
Fireplace & Fire Pit Safety Tip
Unlike our other How To articles, this one omits step-by-step instructions how to install a fireplace switch on the wall. My other articles encourage the assistance of a pro but provide step-by-step instructions for those that are very handy. Frankly, gas fireplaces are only safe when professionally installed, repaired, upgraded, and maintained by a highly qualified fireplace technician. Done improperly, modifying gas valves, gas logs, fireplaces and fire pits can cause fire, explosion, or carbon monoxide poisoning. I wrote this article to help you understand what's possible and what's required for this upgrade. However, it would be irresponsible of me to explain 35-years of experience, knowledge, training, and certifications in a few paragraphs. Bottom line, hire a pro for this fireplace repair / upgrade – your family's safety isn't worth saving a few bucks.
NFI (National Fireplace Institute) Trained Technicians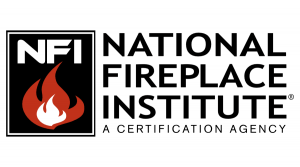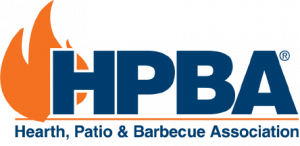 Not only are gas fireplace repairs not recommended for laymen, but most heating technicians are also not qualified to service gas fireplaces. In fact, Magic Touch will not dispatch an untrained technician to a fireplace repair or upgrade. Over the years we've hired many very competent and experienced HVAC technicians that have no formal gas fireplace training. We require that they complete rigorous NFI training and receive hands-on training from our fireplace technicians prior to servicing fireplaces.
Magic Touch Mechanical is also a proud member of the HPBA (Hearth, Patio, & Barbecue Association). The HPBA provides additional resources for gas fireplace repair service companies and technicians including instructor led training. If you're not located in the Phoenix, AZ area, we recommend you look for a company in your area affiliated with NFI & HPBA to service your fireplace or fire pit. If you are in Arizona, Magic Touch Mechanical is the highest rated fireplace service & repair company in your area! Give us a call today and let us know how we can help.

Contact Us for Fireplace Repair in Phoenix, Scottsdale, Gold Canyon, & Nearby Cities
You May Also Like:
Fireplace Safety Tips for the Holidays
Phoenix AZs Top Rated Fireplace Service since 1997!