Financing a New Air Conditioning System
April 1, 2020
Financing a new air conditioning system makes good sense (and cents) even if your current HVAC system is still operating. New A/C & Heating Systems typically have a very high SIR (Savings to Investment Ratio) on home energy modeling reports. SIR is a metric used in the finance world to rank investments by financial merit. Simply put, if the SIR is 1 or greater, then the energy savings from the item will pay for itself before it needs to be replaced again. It's not uncommon to see these high SIR's on home energy audits we conduct in the Phoenix, AZ Metro area.
Why Finance a New Air Conditioning System When Mine is Still Working?
Improved Comfort
The number one reason our clients say they're interested in financing a new air conditioning system is better comfort. Newer HVAC technology, especially variable speed compressors & 2-stage compressors work significantly better than old single-stage systems. Many new AC systems can maintain consistent temperatures in every room of the house to within ½° Fahrenheit of your thermostat setting.
With more of us working from home and kids being homeschooled, keeping the whole home comfortable is even more important to most now.
Lower Electricity Costs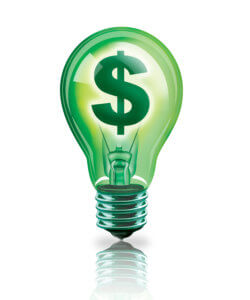 Homeowners also count lowering their power bills as a primary reason they're financing a new air conditioning system. It's very common for our clients to report a 30, 40, even 50% savings on their cooling season utility bills. Mind you, it takes more than just "replacing the box" to achieve this savings. When a client chooses to finance a new air conditioning system from Magic Touch Mechanical, they report "a complete transformation". That's because often the existing system wasn't properly designed and installed in the first place! In fact, several studies show that almost 90% of new air conditioners are not installed correctly.
Eliminate Repair Costs & Nuisance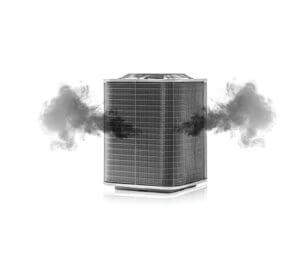 Most likely, your older A/C unit and furnace (or heat pump) are not under warranty any longer. Even homeowners with a paid home warranty subscription wind up coming out of pocket for repairs and maintenance. In some cases, more than people without warranties as they're also paying for the cost of the coverage itself.
Homeowners who go the route of financing a new air conditioning system receive both the manufacturer's and contractor's warranties. There's also the option of purchasing additional extended warranty coverage and rolling it into the financed amount.
Breathing Cleaner Air in Your Home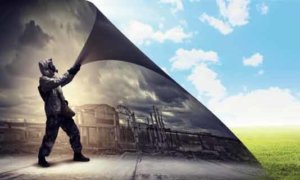 There's a reason we promise; "Lower Bills. Improved Comfort. Cleaner Air." As I recently wrote about in response to COVID-19, providing "cleaner air" solutions account for 1/3 of that promise. Not only because we install products like air scrubbers, HEPA filtration systems, etc., but because we fix the duct leaks.
Did you know that leaky ductwork creates more dust in your home than leaky doors and windows? Did you know the greatest air leaks typically come from near the air handler or furnace? In fact, often the unit itself leaks too!
When a client goes the route of financing a new air conditioning system with us, we go above and beyond. Not only from a customer service standpoint, but from a "what's included" standpoint.
Financing a New Air Conditioning System? Say, Goodbye Noisy AC Unit!
If you think you're the only homeowner in Phoenix with a noisy A/C unit outside your bedroom window, think again. I just replaced my home's two 12-year-old York A/C's with Lennox XC25 variable speed air conditioners. I did it for all the reasons above and for this one – quiet was very important to me. The old single-stage units sounded like freight trains and are right outside my master bedroom window. If you're considering financing a new air conditioning system, I highly recommend choosing one of the ultra-quiet models available. Like the Lennox XC25, many variable speed inverter systems are quite literally hard to hear – even right next to them!
Financing a New Air Conditioning System with 0% Interest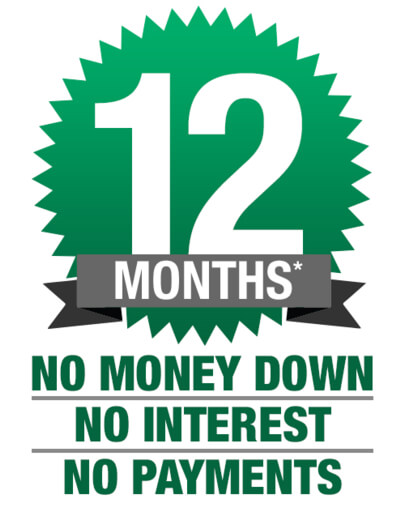 Right now, Magic Touch Mechanical is offering our best financing offer in our 23-year history! Choose a new Trane, Lennox, Goodman, Bosch or select Mitsubishi heat pump or air conditioning system and get:
NO PAYMENTS – NO INTEREST – NO MONEY DOWN
Purchase a qualifying new air conditioning & heating system from popular brands like Trane, Lennox, Bosch & Goodman and don't make any payments for 12-months! That's right, Magic Touch Mechanical is offering no payments for 12-months at 0% interest! (OAC).
See offer details & other offers.
After the 12-months, you can finance your new comfort system for up to 10-years at a low interest rate – with no early payment or prepayment penalties!
PLUS: 5-Years Maintenance FREE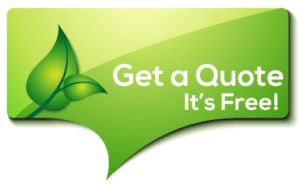 AND:  5-Years Labor Warranty FREE
PLUS: Up to 12-Years Parts Warranty FREE


You May Also Like:
How Much Does a New Air Conditioner Cost?
How Much Does a Ductless AC Cost?