Cheapest Air Conditioning Unit
May 10, 2022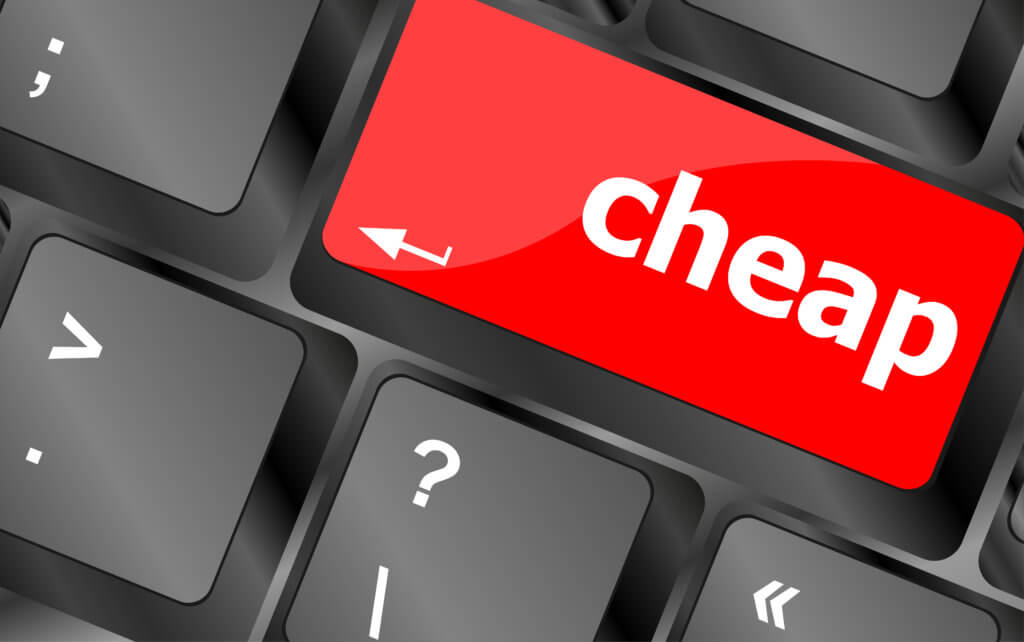 You probably found this article by searching for – cheapest air conditioning unit. If you're not a regular reader of my blog, you need to know my M.O. (modus operandi) before we start.
I own Magic Touch Mechanical in Mesa, AZ., and have for over 25-years. I've been working in the HVAC (Heating, Ventilation, & Air Conditioning) business for over 34-years. In that time, I've been; the grunt, apprentice, installer, service technician, lead, manager, salesperson, license holder, owner & everything in between. I love to write, and use this blog as my way of giving back and sharing that 34+ years of experience.
Best Air Conditioner Brand
If you read my air conditioner reviews & product comparisons, you'll see I remain impartial when it comes to brands. I can do that because Magic Touch Mechanical does not sell one brand – we sell about a dozen. That's because we follow a philosophy of offering "options, not ultimatums." Every home, and more importantly – homeowner, have needs and priorities important specifically to them. One size does not fit all with many products, and air conditioning systems are no different.
In some situations, the cheapest air conditioning unit is the right solution for that person's needs. (I should probably replace "cheapest" with "least expensive" but that doesn't jive with an article titled cheapest air conditioning unit!). In other situations, the quietest air conditioning unit, most efficient air conditioning unit, or (fill in the blank) may be the top priority for that person. The bottom line is – I don't sell brands, I sell Magic Touch Mechanical and our expertise. So, you can take my advice or leave it, but know my objective is only to share based on experience.
Yes, I do have my favorites, brands I personally own (and ones I won't), and I write about them. However, I own brands and models that fit my personal needs, objectives, and budget. I prefer to find out what our client's needs, objectives, and budget are and then show them options that fit.
The Cheapest Cabin on a Cruise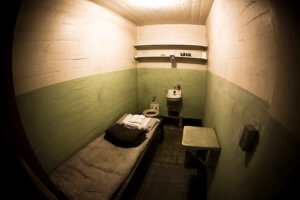 Recently, I heard a speaker telling a story about her husband booking their first cruise together. She shared that he didn't always buy the "cheapest" anything, but he figured the cabin on the boat didn't matter much – "it was the same boat". He booked the cheapest cabin he could get; bunk beds, front of ship, with no window.
She said, "his priorities and the things that were important to us were very different for our 2nd cruise." If you've never been on a cruise, or experienced a cheap cabin vs. a better cabin – think, JW Marriott vs. say…prison!
Cheapest Air Conditioning Unit – Shift Your Thinking
The cruise cabin story, and what was important to them, "changed drastically the second time around." The same could be said for a lot of products we buy every day when we "go cheap" the first time around. However, there's a major difference between the cheapest cabin on a cruise ship and the cheapest air conditioning unit. One will only be a bad experience for a week or two, the other will cause you misery (and money) for years.
Based on experience, I recommend you shift your thinking – and your search terms. Instead of looking for the cheapest air conditioning unit think (and search) in terms of best value air conditioning unit. To quote a contractor friend of mine when someone tells him "I know someone who will do it cheaper," he replies, "I know a lot of people who'll do it cheaper – and a few for less money too."
I love that reply because it drives home the point that "cheap" and "inexpensive" are two very different things. Don't get me wrong, I've done it myself many times. I used to buy cheap tools, but I learned my lesson. Cheap computers, but I learned my lesson. Even, cheap document print-jobs for my company… but I learned my lesson! The bottom line when it comes to your homes HVAC system; you'll pay dearly if you go too cheap.
What is the Best Value Air Conditioning Unit?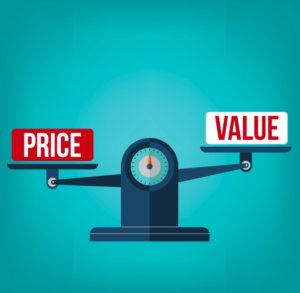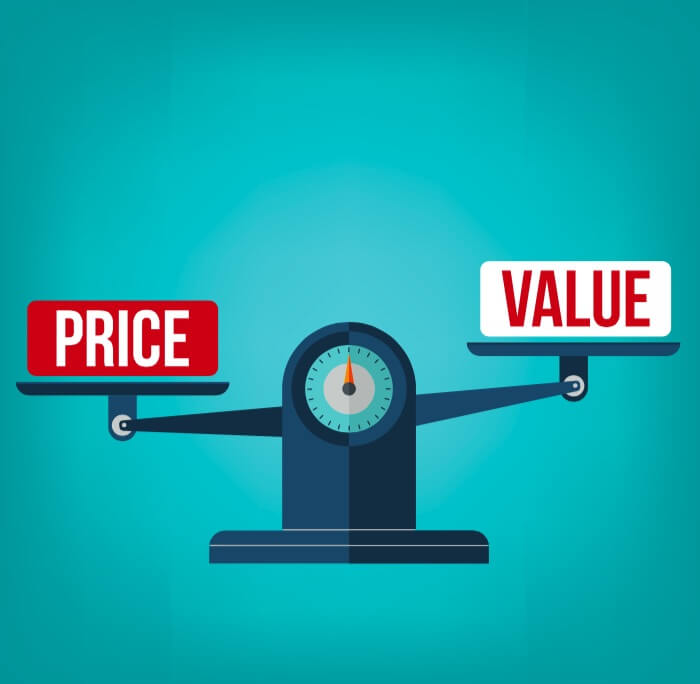 When I think "cheap" air conditioners: I think off-name brands, junk sold on the internet, and unfortunately; a few of the largest HVAC brands.
When I think "best value" air conditioners: I think recognized brand names, "best bang for the buck" models, and good warranties. I think of certain models from brands like Gree, Lennox, Bosch, Carrier, and American Standard.
Disclaimer: My company Magic Touch Mechanical, sells 4 of the 5 brands mentioned. Naturally, we sell brands that have a good track record with us and our clients, but I also like some we don't sell.
There's a slew of brands that sell "budget lines" that I'd never put in my own home. My experience is; they may be cheaper upfront, but they cost much more long term (usually it's short term). Sure, I recognize how expensive AC units have gotten post-pandemic, and they're only continuing to increase in price. All the more reason to invest in something that will stand the test of time. For readers that say, I just don't have the money to buy something better: Your HVAC contactor should have financing options – even for people with less than exceptional credit.
Which Air Conditioning Unit is the Best Buy?
Even the very best air conditioners on the market today (American Standard Platinum 20, Lennox sl28xcv, Bosch BOVA, or Gree Flexx) can be a terrible choice. How's that you ask? How can A/C units you say are the best on the market be a terrible choice? Because who installs it, how it's installed, how it was sized, how the ductwork is designed, etc. is what matters most.
You're better off buying the cheapest air conditioning unit installed by the best company, than the best A/C unit installed by the cheapest company!
That said, your search terms should revolve more around finding the best air conditioning company in your area. The best HVAC company should offer you multiple brands, great warranties, and give a detailed description of how & why they offer the best installation.
Resources for Finding the Best Air Conditioning Unit Value
Now that we've covered why searching for the cheapest air conditioning unit isn't the best approach. Let's look at a few articles that take you step-by-step through the search & decision process. All of these resources were designed to provide unbiased information that will help you choose the right new air conditioner for your needs.
The Best New AC Unit – A Complete Guide
AC Unit Cost – Upfront and After
Cheap AC Unit Installations Suck!
New AC Unit Comparison Tool – Side-by-Side Comparisons 
Did we help you in your search for a more comfortable & efficient home? Help others find us too and share how we helped in a review. You're helping us and others – a WIN-WIN!
Do you live in the Greater Phoenix, AZ area? Magic Touch Mechanical provides free in-home consultations and advice with a no pressure approach to Arizona residents interested in replacing their HVAC Systems. Contact us today to schedule your visit!

Magic Touch Mechanical
942 West 1st Avenue
Mesa
,
AZ
85210
Phone:

4808558789