TFP Universal Fireplace Remote
November 7, 2023
The TFP Universal Fireplace Remote gives you control of your fireplace or fire pit without leaving your couch or lounge chair. For even more control, choose the FTP variable flame control remote! 
TFP Universal Fireplace Remote Control Kits
With a TFP Universal Fireplace Remote you can take control of your fireplace or fire pit with the press of a button. Not only does a universal fireplace remote control make operating your gas fireplace more convenient, it's just cool! Or, should we say it's hot?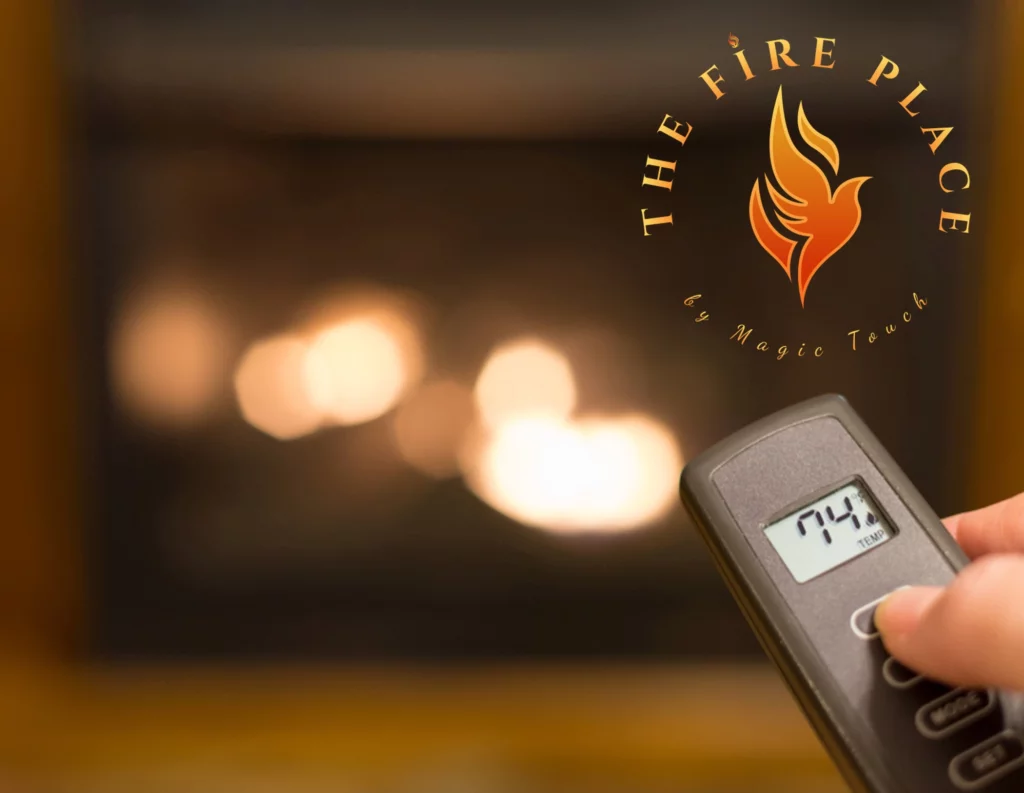 Flame Control, Thermostat Control, & Basic On/Off Fireplace Remotes
Each TFP Universal Fireplace Remote Control Kit provides the user different functionality. The type of fireplace remote you need depends on your fireplace or fire pit gas valve & ignition type. Don't worry, our experienced fireplace service technician will determine what you have upon inspection.
Variable Flame Control Remote
A variable flame control TFP Universal Fireplace Remote, allows you to adjust flame intensity. In other words, you determine how tall you want the flame to be. Of course, this style remote also gives you the basic on/off functions as well. This remote control kit is designed to work with servo motor equipped gas valves.
Thermostat Fireplace Remote Control
The thermostat fireplace remote control allows you to set a target temperature to control flame intensity. This type works similar to your home HVAC system thermostat. It also enables you to set the flame to low or high, and of course, on/off with the touch of a button. The thermostat fireplace remote works with fireplaces & fire pits equipped with gas valves equipped with a Servo Motor. It's important to note that not all fireplace gas valves are equipped with the type of valve needed to use a thermostat fireplace remote control.
TFP Universal Fireplace Remote Control On & Off
Our most popular universal fireplace remote control kit simply provides basic on/off functions. Think of it as a switch you don't have to get off the couch to use! Magic Touch clients are quite pleased to discover just how affordable it is to add this universal fireplace remote to their fireplace or fire pit.
Add Remote Control to Your Fire Pit or Fire Features
We have a universal remote control for almost everyone! Our fireplace service technicians can add a remote to your gas fire pit, fire feature, fire bowl, and other indoor or outdoor fire products. Schedule an appointment today to see which one is right for your home or business.
Will This Work In My Fireplace?
If you're not sure what products will work for your fireplace upgrade, don't worry … we do! What makes us different than other fireplace stores is we install every product you see on this website. Schedule a consultation with us and one of our highly-trained & experienced fireplace designers will help you find exactly what you need. We'll help you find the perfect design for your fireplace of fire pit within your budget.
Send us a message: