Air Conditioning Companies Near Me
November 30, 2018
What You Need to Know When Looking for an Air Conditioning Service Company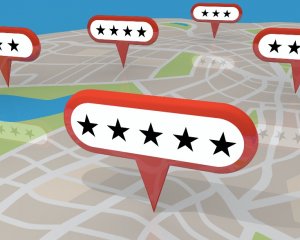 In the digital age, we're all used to searching terms like Air Conditioning Companies Near Me to find a service. I use that example, because it's a search term we, Magic Touch Mechanical, show up with often. It's my job to make sure we show up for these search terms!
I've owned Magic Touch Mechanical, Mesa AZ since 1997, and learned early on the power of the internet. I check on a daily basis to make sure we are showing up for HVAC related words you may search. If you don't already know, HVAC stands for Heating, Ventilation & Air Conditioning, by the way.
If you search Air Conditioning Repair, Air Conditioning Service, or similar "keywords" – I want Magic Touch on page one. I don't always get it, but I want it!
Using keyword phrases in this article wasn't accidental, I was hoping you'd find it! However, I don't write articles without any "meat" to them, so stick with me – this isn't a trick.
Dig Deeper Than Air Conditioning Companies Near Me!
Competition in the AC business in Phoenix is fierce. There are over 2,000 licensed air conditioning companies in Arizona! That's just licensed air conditioning contractors! There are hundreds more AC Service Technicians without licenses doing side work, unqualified handymen, and so on.
The scary part is, anyone can show up when you search something like air conditioning companies near me! After you've found a few – you need to dig deeper to protect yourself, your home, and your wallet.
If you search Pizza Near Me, choose the closest place, and go there for a slice the gamble is minimal. Maybe, you find the best slice you've ever tasted. Maybe, you'll never eat there again. Worst case scenario, you're out a few bucks.
If you search Air Conditioning Near Me, choose the first one that pops up, and get it wrong – you may be out hundreds, or even thousands.
Is the Air Conditioning Company Near Me Even Licensed?
Working with a licensed air conditioning company is the only way to protect yourself if something goes wrong. In Phoenix for example, all heating & air conditioning contractors are regulated by the Arizona Registrar of Contractors.
If you hire an unlicensed HVAC Contractor – you have NO recourse with the ROC!
However, all licensed contracting companies in Arizona (not limited to air conditioning contractors) must contribute to a fund called the Recovery Fund. You have protection if a licensed contractor damages your home. You can file a claim to recover the money if the contractor won't make things right. Conversely, you cannot if you hire a company that does not have an AZ Contractors license.
Search for licensed Arizona contractors on the ROC website.
Air Conditioning Companies, Repair Warranties & New AC Unit Warranties
Are the air conditioning companies you've selected established and deeply rooted in the community? It matters!
Let's say you hire an air conditioning company to make a $500 repair. Their website and even your invoice states something like "All parts & labor warrantied for 1-year". Six months later the unit fails again. You try to reach the company only to find out they are no longer in business. Your written warranty now has less value than the paper it's printed on.
Now imagine instead of the $500 repair, you purchased a new AC unit for 5, 6, or 7 thousand dollars. There goes any labor warranty, maintenance plan, and whatever else you bought.
Home service companies have the 2nd highest failure rate of any business category after restaurants!
Thanks to the internet, this is somewhat avoidable.
Make Sure the Air Conditioning Companies You Consider Have a Physical Location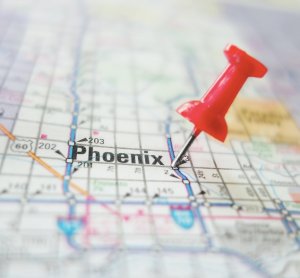 Anyone can buy a PO Box for $50 a year and use it as an address. In fact, you can even buy a mailbox inside a mailing & shipping store and use their address as your own. However, a more established company will have a physical building and staff (other than the owner and his or her spouse).
A company that's been around a while will, at the very least, rent a building. A well-established company (like Magic Touch Mechanical) will own a building. Sure, that's no guarantee that the company won't go out of business and with it render your warranty useless. However, you dramatically decrease your risk with an established company.
As an example, Magic Touch Mechanical has been in business for over two-decades. We've owned our building at 942 W. 1stAve. on Mesa, AZ for over 12-years. We have commitments, obligations, and dozens of employees we are accountable to and for. We don't play around when it comes to honoring warranties – our reputation is on the line!
It's worth the extra five minutes of your time to do your due diligence and the internet makes that pretty easy.
Air Conditioning Companies Reviews 
Online reviews have replaced referrals. We all read reviews for products and services we're searching for nowadays, myself included.
Reviews are very helpful not only to consumers but to businesses alike. Over 22-years, Magic Touch Mechanical has received 2k+ customer reviews on sites like Google, Angie's List, Review Buzz, Kudzu, etc. We are extremely proud, even boastful, about the stellar reputation we've earned from our customers.
In most cases, online reviews are a trustworthy gauge as to the experience you'll have with a business. However, be careful and trust your gut. I won't mention names, but I know for a fact we have competition that's been "gaming the system" for years. Some of the "bad apples" look like model companies online as a result. Believe it or not, some of the largest companies are the guiltiest – some have even been caught red-handed.
It's not only service companies either. In a recent article posted by the news organization BBC, it was stated: "BBC 5 live Investigates was able to buy a false, five-star recommendation placed on one of the world's leading review websites, Trustpilot. It also uncovered online forums where Amazon shoppers are offered full refunds in exchange for product reviews."
Spotting Fake Reviews
It's not always easy to spot fake reviews but here's a few tips:
Look for time periods. Its taken Magic Touch over six-years to earn 100 reviews on Google– and we've completed tens-of thousands of service calls & installs in that time. It took almost 15-years to earn 650 Angie's List reviews!
We have competitors that have hundreds of Google reviews over 1-2 years. Some of them are our size or smaller (but claim to be larger). Think about it like this, how many online reviews do you write a year?
Read a sampling of both positive and negative reviews. Are they overly detailed? Do they sound similar to the companies own marketing messages? Yes, some people do write very detailed and lengthy reviews – but in my experience maybe one in ten.
Look for patterns. Is the same word spelled wrong in multiple reviews? Is the company name always used fully? I.E. I've noticed if reviewers even use our name at all, they write "Magic Air" or "Magic Touch" but our company name is actually "Magic Touch Mechanical, Inc."
Look out for "fake" negative reviews – they may have been written by unscrupulous competitors or disgruntled ex-employees. We've been victims of this over the years ourselves.
A few months ago, we found one written on Google by a terminated employee. Ironically, the alias (Jb Beezy) used was also used in a fake review for another AC company. Turns out, he'd previously worked for that company too!
Air Conditioning Companies BBB Ratings
While not a fail proof method either, make sure to check with the Better Business Bureau. Are the air conditioning companies you are considering even BBB Accredited? Do they have an A or A+ rating? Do they have too many complaints for the volume of business they do?
Summary
The point I'm making here is simple. Your home air conditioning & heating system is one of the most expensive items in the house. A new AC unit & heating system can range between $5,000 and $13,000! It's worth the time and energy to make sure you choose the right air conditioning company to maintain, service, or replace it!
An interview with a customer who got it wrong the first time around: 
Robert, a Phoenix, AZ homeowner, found out the hard way why you shouldn't choose the first contractor you find just because they had, in his own words; "many great reviews". He agreed to be interviewed by Magic Touch Mechanical founder Rich Morgan in this article. 
Learn more about Magic Touch Mechanical.