AC Unit Installation FAQ's
March 29, 2021
It's time to call an HVAC (Heating, Ventilation, & Air Conditioning) Contractor for a new AC unit installation. Where should you begin? How do you know which brand, model, and type is the best one for your home and family? Who is the best company in your area to complete your AC unit installation? What does a new AC unit installation even cost, and can you spend too much or not enough?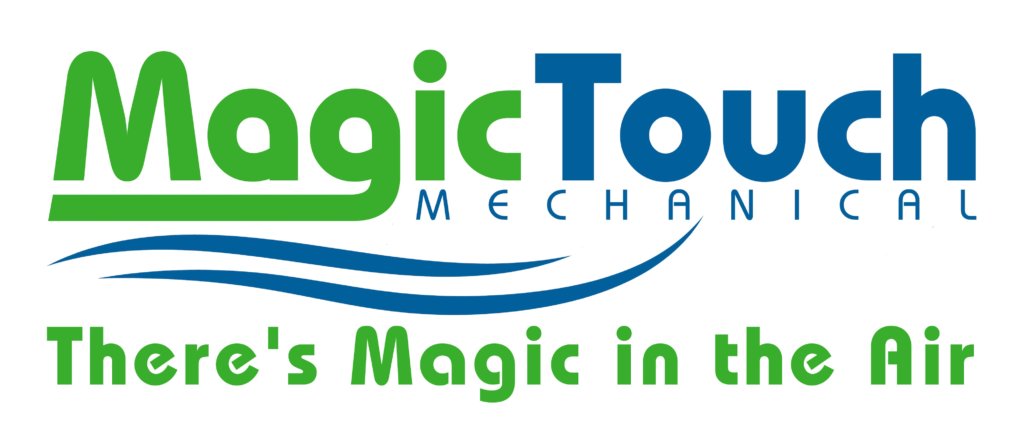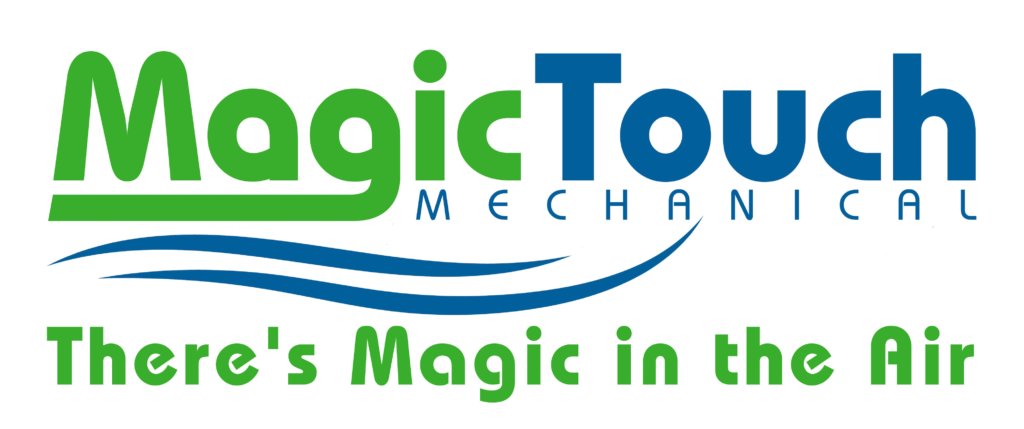 AC Unit Installation FAQ's – What You Need to Know
I've been doing AC unit installation since I was a very young man – over 3 decades. I founded Magic Touch Mechanical (Mesa, AZ) back in 1997 and from the beginning specialized in new AC unit installation. Over the last 24-years since Magic Touch began, we've completed well over 10,000 complete HVAC System installs throughout Phoenix, Arizona. I believe I've probably heard every homeowner's most frequently asked questions so hopefully I can answer yours in this article!
What are the Different Types of Residential HVAC Systems?
Split Systems 
(Split Heat Pumps, Split AC with Gas Heat, Split AC with Resistance Heat, Split Dual Fuel)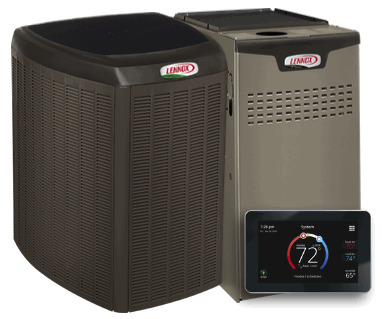 In the Phoenix and Tucson areas, split systems are the most common type of HVAC Systems found in residential homes. A split system consists of an outdoor unit (condenser) and indoor unit (air handler or furnace with AC coil). While not very common any longer, some air handlers use resistance heat (electric strip heaters). Most resistance heat systems have been converted to heat pumps which are a far more efficient type of heating system. If you're shopping for a new AC unit installation, I highly recommend you do not consider resistance heat. Your wallet will thank me when you receive your first heating bill!
Your Attic Unit & Outside Unit = 1 Complete "HVAC System"
If you have a unit in your attic, garage, closet, or basement – you have a split system. If it's a gas furnace, you have a split gas system – your home will have natural gas or propane. Heat pumps can be installed in homes with or without gas – both heat pumps and gas heating have pros and cons. The outdoor unit (typically in the backyard) is the "condenser" and works in conjunction with the indoor unit.
Dual Fuel split systems utilize a heat pump condenser outdoors in conjunction with a gas furnace and coil indoors. As the name implies, these systems allow the homeowner to use either gas heating or electric (heat pump) heating.
Packaged Systems
(Package Heat Pumps, Gas-Packs, Packaged Dual-Fuel)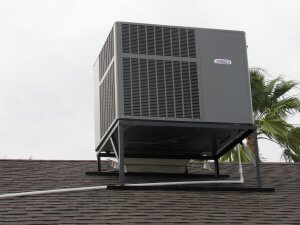 Packaged Heat Pumps, Gas Packs, and Dual Fuel Packaged Systems are most commonly installed on the roof. For obvious reasons, these units are often referred to as rooftop units. Another common application for packaged systems is ground-mount, typically seen in manufactured homes or in historical home districts. While not a rule, these units are typically connected to homes with ductwork located under the home in a crawlspace.
Mini Split Systems / Ductless Units
(Ductless Mini Split Heat Pumps, Mini Split Air Conditioners)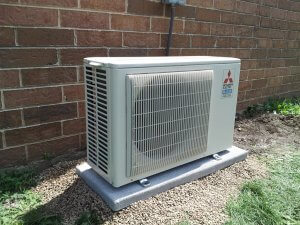 Mini Split Heat Pumps and Mini Split Air Conditioners a.k.a. ductless systems are widely used around the globe. They've gained massive popularity in North America in recent years and are the fastest growing segment of new unit sales here in the U.S. Their ability to provide precise temperatures in each room of a home combined with ultra-high efficiency ratings are the driving factors.
If you're already familiar with ductless mini split's but thought they were only used to cool & heat garages, you're mistaken. Many new homes are being built incorporating mini split systems in place of central air as an upgrade option. At Magic Touch Mechanical, we've seen demand increasing every year and have installed hundreds if not thousands of them. We use ductless heat pumps at our office building in Mesa, AZ so each office can control their own temperature.
Variable Speed, Two-Stage, and Single Stage Units – What's the Difference?
After knowing the "type" of system you have, in my opinion knowing the 3-types of compressor technology is most important. I've written tons of articles and created infographics explaining the differences and what they mean to you. If you use the magnifying glass search feature in the menu of this website, you can find many of them. Here's the abbreviated version:
BEST – Variable Speed Inverter
An Inverter Compressor a.k.a., Variable Speed Compressor should not be confused with a variable speed fan motor. Variable speed fan motors or blowers have to do with air movement in the indoor unit not the outdoor AC.
A variable speed compressor, or inverter compressor automatically determines what speed is optimal for the conditions – temperatures, humidity, & setpoint. Basically, it's always working to maintain the temperature within ½ degree of your desired temperature setting.
BETTER – Two Stage Compressor
As the name implies the two-stage (2-stage) compressor has a low speed and a high speed. Two stage units are able to run more efficiently by running at a lower speed in milder temperatures.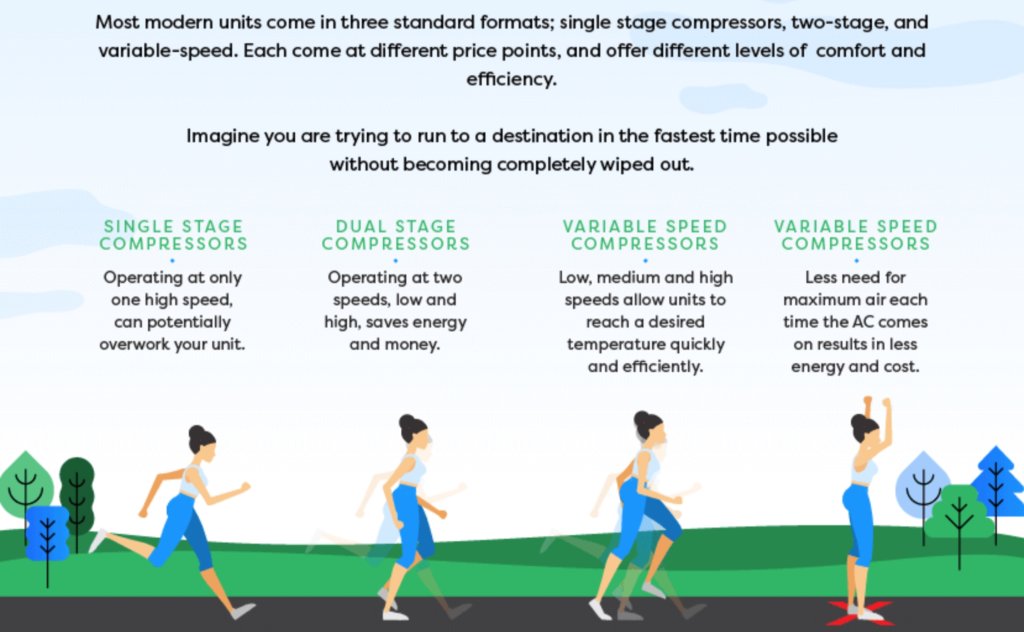 GOOD – Single Stage
The single stage compressor is older technology. Unless you've had a new AC unit installation within the last few years, this is most likely what you have now. Single stage units are typically the least efficient of the bunch and provide the least level of comfort.
Which Compressor Type is the Best Choice for a New AC Unit Installation?
When considering new AC unit installation, I highly recommend considering upgrading to an inverter system or a 2-stage system if your budget permits. In a recent report published by Lennox Industries, customer survey results indicate the highest satisfaction rating with inverter systems. These customer satisfaction ratings are not limited to the Lennox brand either. Magic Touch completes several hundred HVAC unit installations every year and we install many well-known brands. No matter if it's Bosch, Lennox, Trane, Amana, Mitsubishi or Goodman our clients' sentiments align with the Lennox report. I believe you definitely get what you pay for when you buy the better compressor technology – especially in Phoenix.
As you move up in technology, the units get quieter, more efficient, and most importantly provide the most precise comfort.
What's the Best Air Conditioner Brand to Buy for Your New AC Unit Installation?
If you read a few of my other articles about new AC unit installation, you'll definitely notice a pattern. We don't sell "brands,", we sell our "service" and the peace of mind knowing your investment was properly designed & installed. As a result, there are about a half-dozen brands we are comfortable recommending & installing. If I recommend a brand, it means I have or would install that brand in my own home – or Mom's home! If it's not on our list of recommended brands, the reason could be I'm leery of their reliability. However, it may not be the equipment itself, it could be that the local distribution and/or support are lacking. When we provide a new AC unit installation, we also provide service over the life of that equipment. For that reason, we demand great service & support from the brand long after the initial sale. After all, that's what our customers demand from us!
That said, a handful of the brands we recommend include:
Bosch
Lennox
Amana (aka Franklin)
Goodman
Mitsubishi
Trane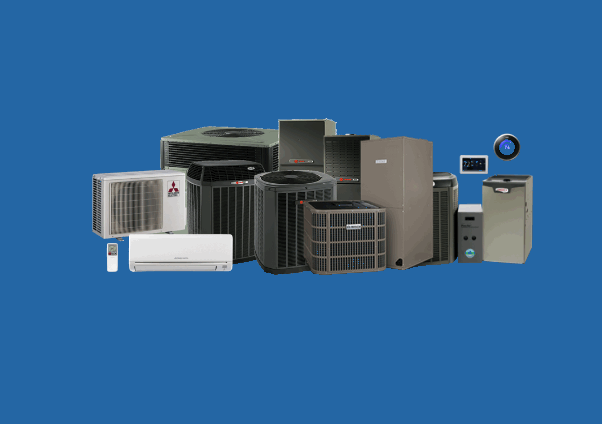 How Much Does an AC Unit Installation Cost?
I'm going to refer you to one of the following articles which get updated fairly regularly. As you can see by the length of this article, there are any factors that determine AC unit installation cost. Both of the articles listed below discuss AC unit installation cost ranges and factors that determine the price you can expect.
Choosing the Best Company for Your AC Unit Installation
Choosing the best air conditioning company in your area to complete your AC unit installation is the MOST important factor!
The highest price does not necessarily mean you'll get a better AC unit installation. However, the lowest price can often almost guarantee not getting the best results (not always but do your due diligence). I've made the following statement many, many times: You're better off with the best installer installing a budget unit than a bad installer installing the very best unit.
Avoid the Most Common Mistake Consumers Make!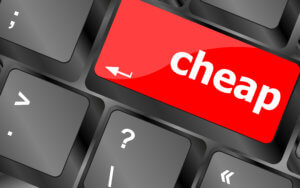 One of the biggest mistakes I see homeowners make is choosing high-end equipment and then having it installed by the "low bidder." Often, the reason they were the low bidder, is they took shortcuts and used cheap labor & materials to keep costs down. Like anything else in life – if it looks too good to be true, it probably is!
I serve on two arbitration committees and review consumer complaints on HVAC companies. A common theme of complaints related to AC unit installation is they were almost always installed by the lowest bidder.
Bottom line: Picking an AC Company for a new AC unit installation is a decision you have to live with for many years. DO YOUR DUE DILIGENCE! The hundreds or thousands you think you're saving now will probably cost you much, much more in the long run.
Summary
The fact that you're reading this article means you're doing your due diligence – the best thing you can do. Purchasing a new system and AC unit installation in general doesn't have to be stressful. I've written dozens of blog articles to assist you in navigating the new AC unit installation purchasing process. I encourage you to spend some time on this website as chances are you'll find other articles that will answer any remaining questions you have. We've even posted many brand & model reviews as well as side-by-side product comparisons to help guide you. Use the magnifying glass to the right of the menu bar to search the terms, brands, models and reviews you want to know more about.
You Might Also Like:
The Best New AC Unit – A Complete Guide
Variable Speed vs Two Stage vs Single Stage AC
AC Unit Cost – Upfront & After
How To Avoid a Bad AC Installation