AC Evaporator Coil Leak
June 7, 2023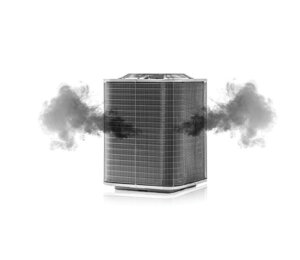 Digging through our old posts I came across an article I wrote 10 years ago that discussed AC evaporator coil leaks. At that time, multiple class action lawsuits were filed against Carrier, Trane, Lennox, and others, over evaporator coil leak issues. To my knowledge, all the lawsuits resulted in either a settlement agreement, or with the manufacturer not being liable for formicary corrosion (discussed below).
Here we are almost a decade later and not much has changed. Recently, not only are we seeing more evaporator coil leak problems, but we're also now diagnosing condenser (outdoor) coil leaks regularly. If this issue were isolated to one manufacturer, we'd simply advise homeowners to avoid that brand. However, evaporator coil leak & condenser coil leak problems seem to be an ongoing problem nationwide & for many brands.
Replacement part shortages are making matters worse this time around with some manufacturers months behind on production creating long backorders. Waiting weeks or months for a part needed to make your air conditioner operable is more than just an inconvenience. In the Phoenix, AZ area where temperatures can reach 120°F, air conditioning is vital.
In this article, I discuss the problem and what you should do if your condenser or evaporator coil leak refrigerant.
PRO TIP: You may find it strange that a guy who makes a living selling AC units is pointing out their problems. I write these articles to help people searching for information usually not found elsewhere. Frankly, I don't think it's a secret that mechanical equipment breaks down, so this article is meant to help people not bash on any brand or manufacturer.

 
Evaporator Coil Leak Problems Are Still Common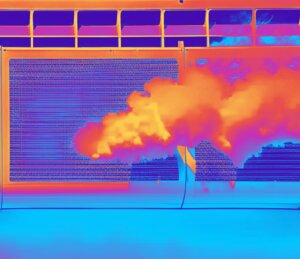 Manufacturers blame the increase in evaporator coil leaks on formicary corrosion from the VOCs (volatile organic compounds) released with the use of common household cleaners and other chemicals. VOCs are known to corrode copper due to the chemical reaction that takes place when they contact the metal.  Other experts have blamed micro-channel coil design that utilize thinner materials, combined with the higher-pressure refrigerants used today. Personally, I believe both of these issues pose a higher leak potential than we had years ago.
PRO TIP: Formicary corrosion presents a good reason to consider adding certain IAQ (Indoor Air Quality) devices like an air scrubber to your ductwork. These devices help destroy VOC's before they have a chance to contact the evaporator coil. As they also reduce dust in your home and have positive health benefits, the additional cost is much better than the cost of repairing or replacing a leaking evaporative coil.
No matter the cause, a leaking evaporator or condenser coil leak is a nightmare for homeowners and contractors alike. Even when the part itself is still covered by the factory warranty, things like refrigerant, recovery, labor, and materials aren't. Homeowners are faced with unexpected costs that can reach thousands of dollars for items not covered by the factory warranty.
Factor in long wait times for a replacement evaporator coil to arrive from the factory and the problem becomes infuriating. In the old days, replacement parts were usually readily available locally, or could be shipped within a day or two. In recent years it's not uncommon to hear replacement parts haven't even been built yet!
Some older air conditioners & heat pumps out of factory warranty aren't even worth repairing when a coil is leaking. Not only can the costs of repair become unfeasible, tracking down obscure parts no longer produced is a daunting task. While many people think HVAC companies are all, "just trying to sell me a new AC," the fact is … sometimes it's the best advice they can give you.
I see these types of comments in the Facebook group pages all the time:
Someone comments in a Facebook post that an air conditioning company recommended replacing an old AC unit. Within seconds, someone comments, "call so and so – they just want to sell you a new unit". Fifty percent of the time the comment uses the words, "scam", "rip-off", etc.
PRO TIP: Air conditioning companies have service technicians and departments for a reason. Like Magic Touch, many companies have much larger service departments than install departments. Why, because we maintain and repair many more air conditioning systems than we replace. Sure, when the time is right, we hope you choose us to install your new AC … emphasis on when the time is right.
Please Don't Take It Out on Your Technician!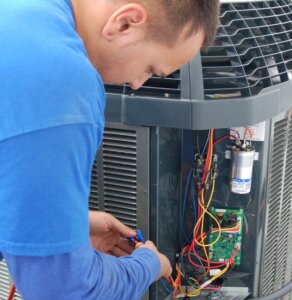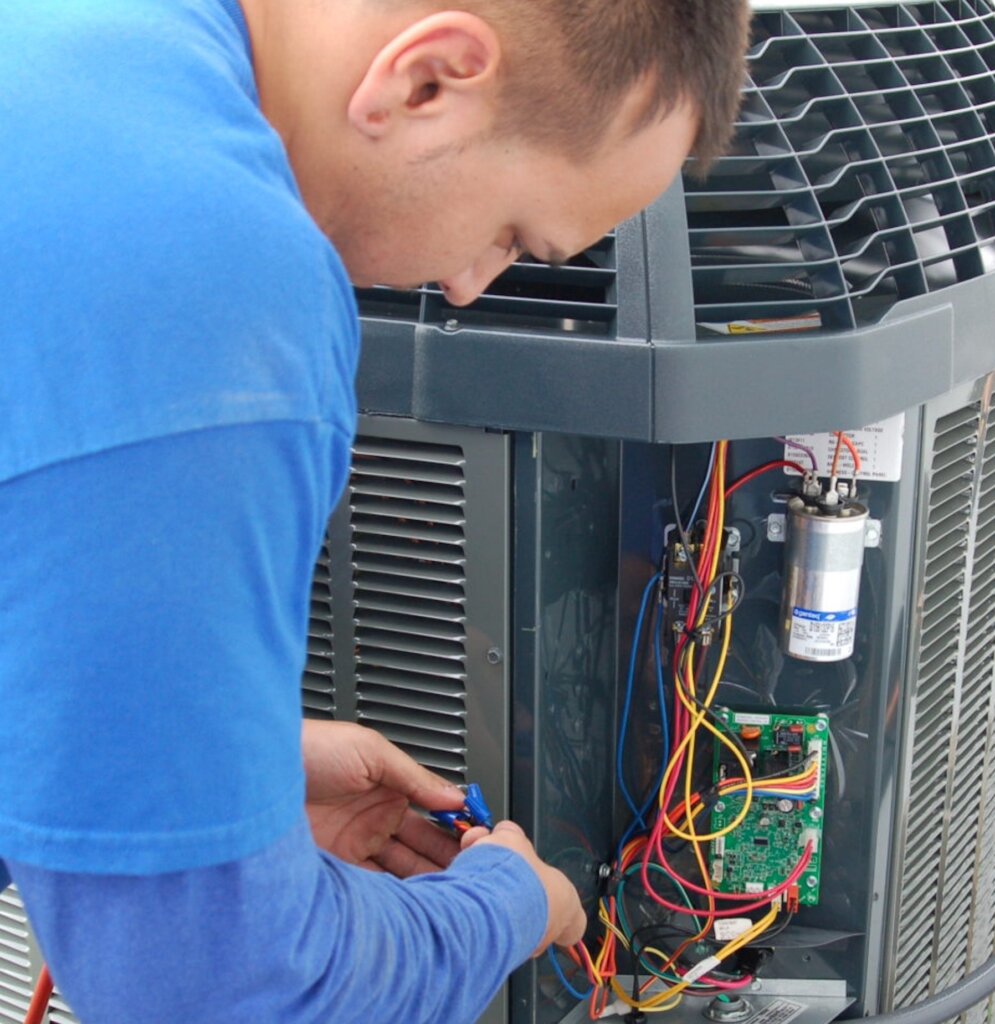 I've been an HVAC Service Technician for over 35-years. I've owned Magic Touch Mechanical for over 26 years. Over the years, I've had many upset homeowners take out their frustrations out on me or the company. Don't shoot the messenger!
Your HVAC Contractor did not build your ac unit, they installed a factory-built machine. Your service technician did not cause your condenser or evaporator coil leak – they are only the messenger of the news. We are on your side!
If you want to yell at someone, call the factory (but remember, it's not the phone center's fault either). If you want to write a bad review or file a complaint, target the manufacturer not the installing company. It's not their fault! Trust me when I say, acting out against your technician, salesperson, installing company, or service provider will not help you. In fact, I can guarantee it will backfire. You'll always get better results with polite kindness than you will with threats and aggression – especially passive aggression.
As an HVAC Technician who is now a company owner I can say with conviction – we hate coil leaks too. Replacing leaking evaporator and condenser coils is very time consuming and demands many resources, for example, it often takes two technicians. As a service tech I can think of a hundred other repairs I'd rather do than a coil replacement.
As a business owner I'd rather not have two technicians on one job for a half day or more replacing a leaky coil. Businesses depend on operating efficiently and managers would much rather have two technicians on two different jobs than two on one!
When to Repair and When to Replace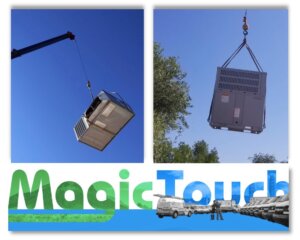 They don't make them like they used to. This old saying applies to more than just McDonald's French fries. Decades ago, we didn't see as many evaporator coil leaks, motor, and capacitor failures, bad circuit boards, and thermostats, etc. Unlike cars and trucks which became more reliable over the years (for the most part), air conditioner component reliability has decreased.
Older air conditioners lasted 20+ years and I've worked on some twice that age. Today's air conditioners have a useful lifespan of 12-15 years and often have several component failures over their lifetime. Again – don't shoot the messenger, I don't make them, I install and repair them.
This is true of Lennox, Trane, Carrier, York, Rheem, Ruud, Bosch, American Standard, and the rest – none are problem free. Let me say that again – there's not one air conditioning brand out there that will not break down sooner or later. Statistically, it will actually be sooner than later (read the Bathtub Curve Theory in this article to see why I say "statistically sooner").
So, how do you know if you should repair a leaking evaporator or condenser coil and when to replace the unit? PRO TIP: Start with age and cost to repair.
Age Only Based Examples
A 3-year-old unit with a parts warranty needing $1500 – $3000 of out-of-pocket repairs is worth repairing. Think of it like a car with 45k miles on it.
An 8-year-old unit with a parts warranty needing $1500 – $3000 of out-of-pocket repairs is questionable. At this point I'd start weighing in other factors. Think of it like a car with 120k miles on it.
At 10+ years old the factory parts warranty is most likely expired. The unit is in its "senior years," likely has well-worn parts, etc. Most likely, considering replacement is a better financial decision than repair. Think of it like a car with 150,000+ miles on it.
Magic Touch Repair vs Replace Worksheet
All our HVAC Service Technicians have our Repair vs. Replace Worksheet on their trucks. I've never seen a better tool for helping homeowners decide when to repair and when to replace. I like it because it takes "opinion" out of the equation.
Some people buy a car and drive it until the wheels fall off. Others trade in their car before it ever hits 100k miles because they don't want to deal with repair hassles. Neither person is wrong, they both have different risk tolerances, opinions, and finances.
The Repair vs. Replace Worksheet is based strictly on facts about the equipment, the home, and the homeowner. Age, condition, efficiency, dollar amount of repairs needed, how long the homeowner will stay in that home, etc., are assigned a point value. Below a certain number of points, repair is recommended, above a certain number replacement is recommended.
Evaporator Coil Leaks & Part Backorders
Magic Touch Mechanical sells and installs about a dozen different air conditioning & heating equipment brands. We purchase millions of dollars of equipment every year. We also service almost every brand air conditioner made. I share that to say the following:
Every brand, every manufacturer, every model air conditioner, has been experiencing shortages & backorders since 2020. Even the largest, most reputable manufacturers have some parts on backorder from the factory for weeks or months in recent years. Sometimes everyone gets lucky and the specific part a client needs is in stock, or only a day or two away. Other times, the part hasn't been built yet and is on a backorder list with hundreds of people waiting around the country.
This issue is 3 years old for all of us. For the 30+ years before 2020 that I worked in HVAC, I hadn't seen anything like what I've seen recently. I remember when waiting more than a few days to get a part was "ridiculous". Now, getting certain parts within a few days is "lucky". This is especially true with evaporator coils, condenser coils, or anything with microchips in it.
Again, I'm sharing this insider information not to put down AC manufacturers (this problem is affecting many industries). More so, I share it so you can plan accordingly, make informed decisions, and work with your contractor, not against them should you find yourself needing a coil or any component on backorder.
Condenser and Evaporator Coil Leak FAQ's
How much does it cost to repair a leaking evaporator coil?
Depending on equipment type and location, refrigerant type and weight, partial repair vs. complete replacement, and other factors an evaporator coil leak repair can range from $1500 up to $5000. The average coil replacement cost is between $2500 to $3500.
My coil is under warranty, why do I have to pay anything for repair?
It's important to read the terms of your factory warranty to understand what is covered and what is not covered. Most factory parts warranty will provide the replacement part only and want the repair company to return the old part. These warranties typically exclude; refrigerant, brazing materials, nitrogen, refrigerant filter/driers, freight & shipping costs, return freight costs, and labor.
How do I know if the coil leak was caused by the installer?
A poor installation can result in many air conditioning problems. This is why I always say choosing the right installer is more important than the equipment brand you choose. However, it's very unlikely that a coil leak was caused by the installer. The coil is built, installed in the unit, and sealed at the factory.
Are there any brands I should avoid because of coil leaks?
Magic Touch carries and installs over 12 different air conditioner brands, including all the most recognizable brand names. I'm yet to see a brand that has never had a coil leak. That said, when considering the 'big picture,' statistically coil leaks are rare. For example, we may find leaking coils in 3 to 5 of every 100 units we install. Yes, it stinks when it's yours that leaks, but that is a 3-5% failure rate which all things considered is low.
Which AC brand has the most/least condenser or evaporator coil leaks?
Having measured the component failure rate of over a dozen brands for decades, we've seen the following trend. Over the years, every brand has produced models prone to condenser and evaporator coil leaks. Trane, Carrier, Bosch, York, Lennox, Rheem, Ruud, Day & Night, Goodman, Amana … you name it, they've had leaks. That said, the typical failure rate amongst most brands is between 3-5%.
PRO TIP: Magic Touch has discontinued recommending several brands and models over the years. We discontinued recommending two major brands which exceeded a 5% failure rate in very recent years. I will not mention their brand names in writing as like I said, this article isn't to brand bash. Frankly that's not my style or our company culture. What I will say is both brands failure rate reached double digits which is 2 to 3x all their competitors. That's unacceptable.

However, if you check out our blog review articles you will see all the brands we do still recommend.
 Refrigerant Leak Search, Leak Repair, and Evap Coil Replacement Near Phoenix, AZ
If you need a trustworthy inspection and diagnosis of your air conditioning & heating system near Phoenix, AZ., contact Magic Touch. Our highly-trained and certified HVAC Service Technicians do not sell replacement systems – they are mechanics trained to repair HVAC equipment. This way, you can rest assured the technician is not just "trying to sell you a new AC unit"! If you want to consider replacement options, we can schedule a free visit with one of our Project Managers who will review all of the types and brands that will meet your needs and budget. You can even use our convenient Book Online feature by clicking the button on the bottom left of this page and choose a date that works best for your schedule.
Of course, you can text us (bottom right button), or contact us the old-fashioned way and just give us a call. No matter how you reach us, we look forward to exceeding your expectations!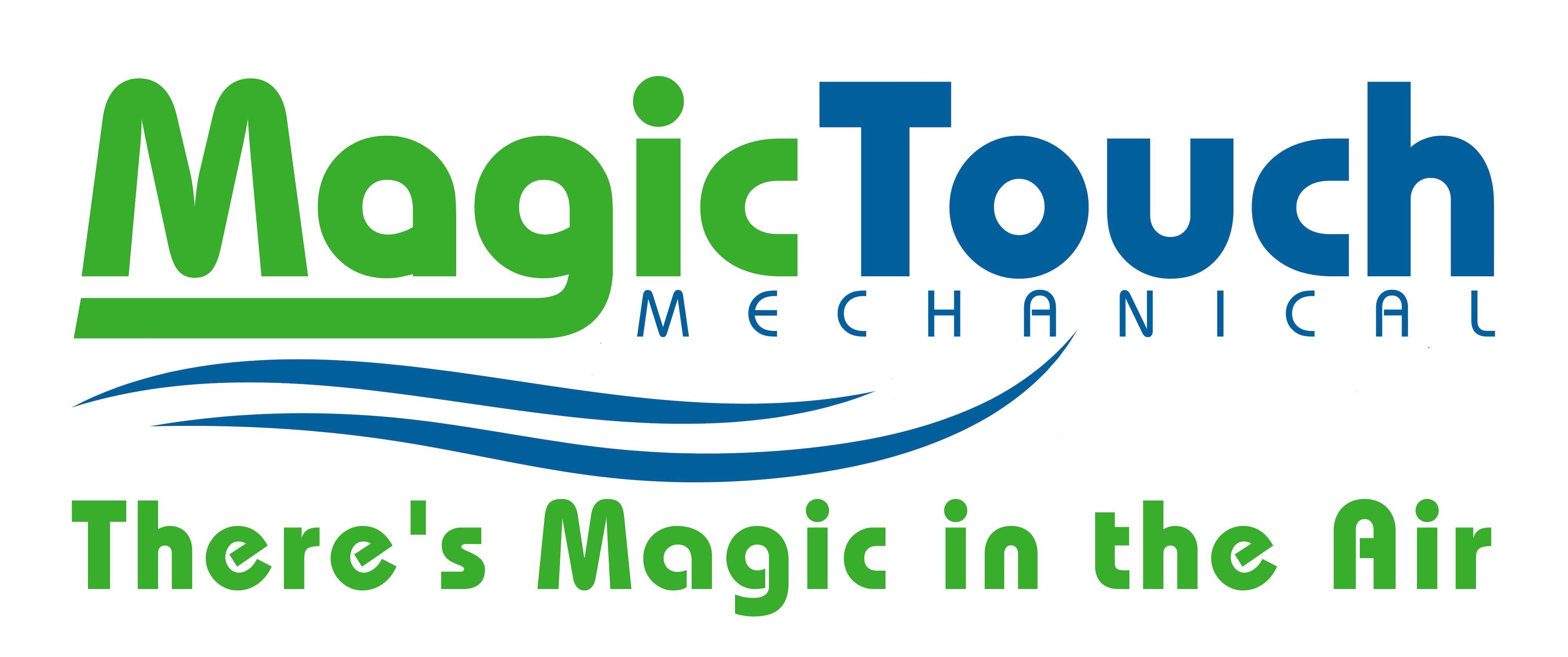 There's Magic in the Air! Since 1997.