AC Unit Replacement Tips
June 9, 2023
I doubt anyone ever woke up excited to talk about AC unit replacement with their local air conditioning company. Buying a new car or home is fun but we only replace an AC unit when we have no choice.
According to most manufacturers, the average lifespan of an air conditioner in Phoenix, AZ is 12-15 years. They base that lifespan on "useful life," i.e., when the cost of repairs starts to outweigh the cost of replacement.
A good analogy is the cost of replacing the engine or transmission in a car with very high mileage. It would still cost much less than a new car, but we all know how Murphy's Law works! You spend $$$ fixing one thing, and then something else major breaks and all that money is down the drain.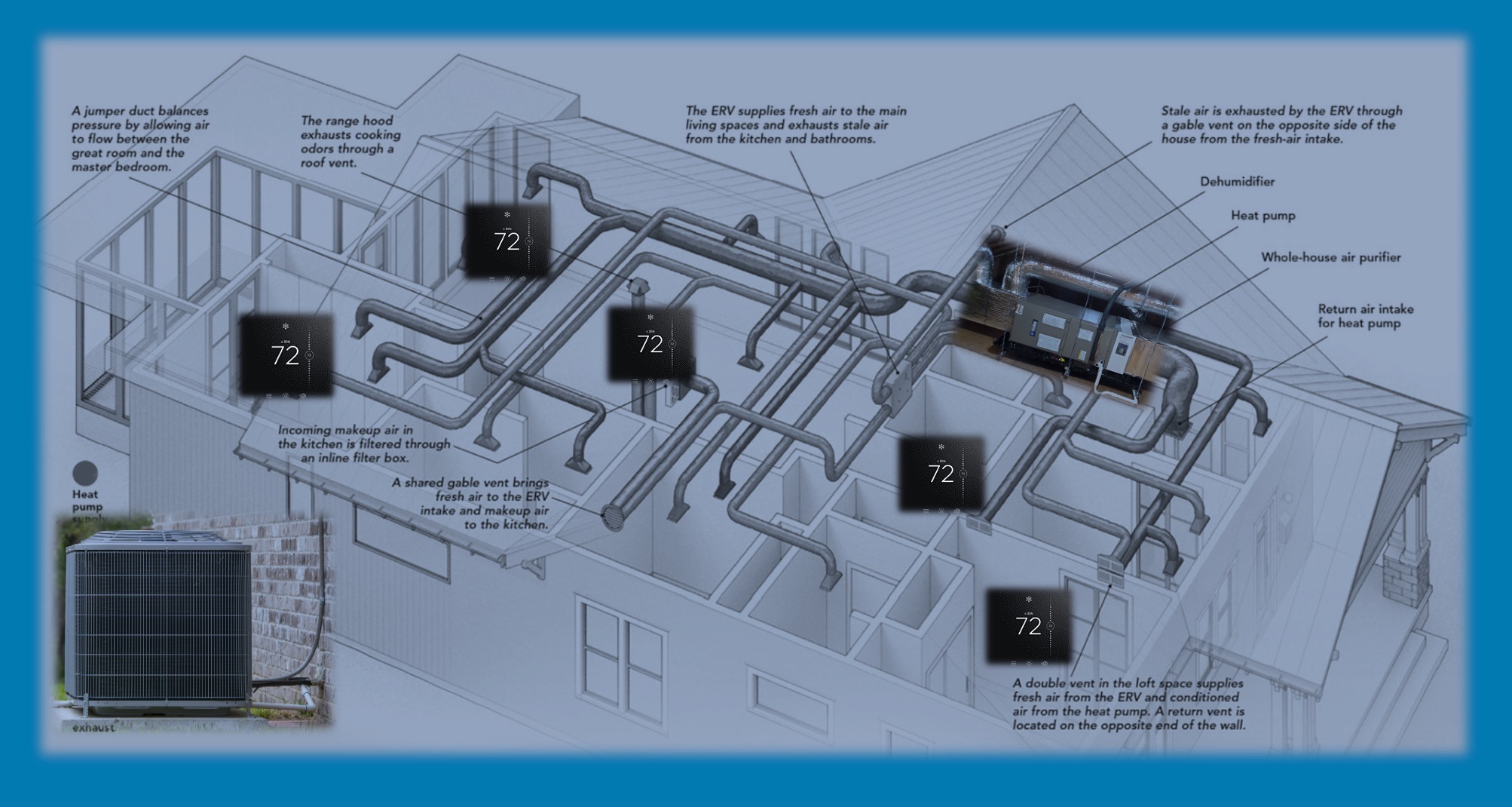 New Cars Come Assembled – New AC Units Come in Pieces
Much like a new car, a new AC unit comes with "0 miles" on it, a warranty, & newer technology. Also like a new car, it's easy to finance your AC unit replacement and not come completely out of pocket.
That said, when it is time for AC unit replacement, it's not as easy as buying a new car. Imagine your new car came in dozens or hundreds of pieces and you had to install all the components yourself. That's exactly how your replacement AC unit arrives! Therefore, it's important you choose the right assembler and installer. This article covers how to do just that. It also covers a few of the most important AC unit replacement tips to assure you get the best results.
Here's what I consider to be the most important considerations when it's time for your AC unit replacement.
TIP #1 Which Brand You Choose for AC Unit Replacement is Least Important
The equipment brand is not as important as people think it is. In fact, I'd say it's the least important consideration of the AC unit replacement equation.
Most air conditioning contractors offer only one or two brands, possibly three. Naturally, they're all going to say 'their' brand(s) are 'the best' and give a list of reasons why. The salesperson may even discourage you from considering some brands (that his or her company doesn't carry).
At Magic Touch we don't care which equipment brand our client chooses. Hear me out … we just want them to choose us to complete their AC unit replacement. Frankly, our clients are going to receive the same high-quality installation and service thereafter no matter which brand they choose.
I'm going somewhere with this so hang with me! I guarantee you'll understand why I say which brand you choose is least important in a few more paragraphs.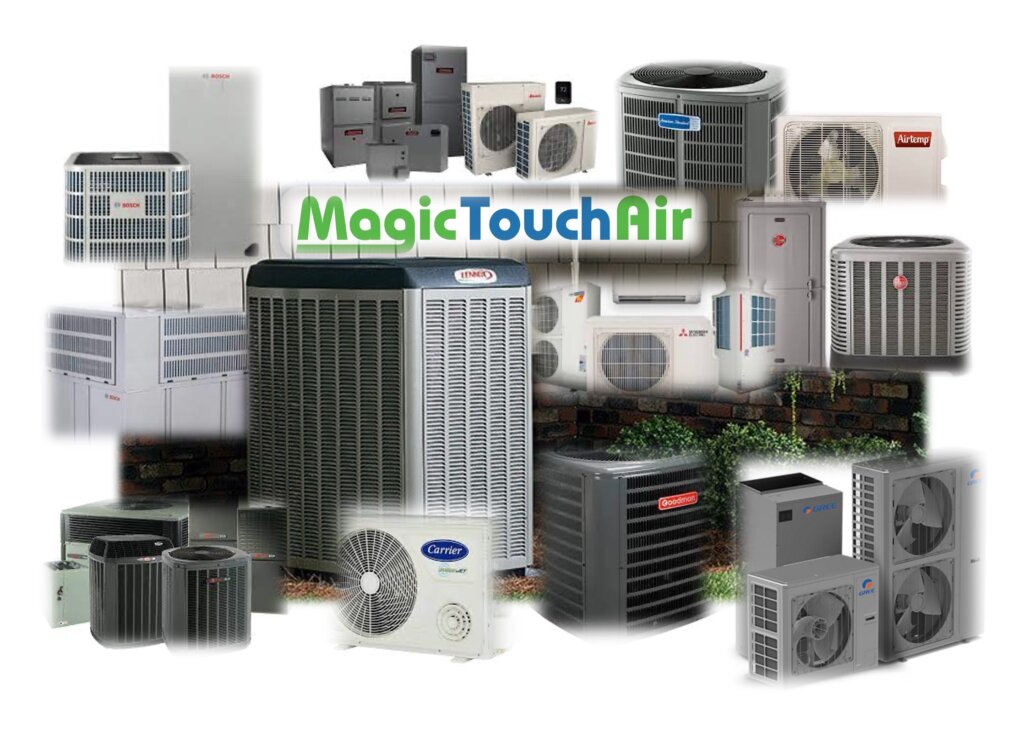 More About Air Conditioner Brands
We carry over a dozen different air conditioner brands because our philosophy is – offer people options, not ultimatums. Don't get me wrong, there are brands we won't offer because of poor quality control, service, and/or high failure rates. But there are many brands that build a quality product, that's reliable, quiet, efficient, have good support, parts availability, etc. So, we show our clients which options are a good fit for their home, application, and budget and let them decide which option they like best.
We carry all the name brands people in Phoenix know; Lennox, American Standard/Trane, Bosch, Mitsubishi, Amana, and several Carrier models. We also regularly install brands you may not have heard of like, Goodman, Gree, Rheem, Franklin, AirTemp, and others.
The MOST important part of an AC unit replacement is that it's sized and installed properly. No matter which brand you choose.
You're far better off with the least feature-rich, entry-level equipment, sized and installed properly than the top-of the line model installed poorly.
Bottom line: Choose the right company, they will know which brand is best for you based on the application and relationship they have with their manufacturer. A great company will stand behind their work so they will work with a manufacturer that stands behind them and their customers – no matter which brand it is.
TIP #2 Do Your Due Diligence Before You Schedule
We've established that the quality of the installation is the most important factor in an AC unit replacement. All the time that you just saved researching brands can now be spent researching air conditioning install companies … and what a quality install is.
We live in the information age, get online, and do your homework! If you think you don't have the time, think about all the time you'll spend home waiting for repairs. The time you'll spend filing complaints, writing reviews, and going to hotels when your AC isn't working. Trust me, having owned Magic Touch for 26 years, I've seen it play out hundreds of times.
You already have a great resource in front of you. Our blog has hundreds of articles about installs, brand comparisons, product reviews, information about ducting, equipment sizing, and more. The information is free, it's unbiased, and you're already here, bookmark it and use it.
Google is Your Friend
Unlike some of the customer review sites which are known for pay-to-play, Google reviews can't be easily hidden or removed. Not that Google doesn't have it's share of fake reviews (positive and negative) but read them … the 5-Star reviews and the 1-Star reviews. You'll see patterns and know what's real, what's fake and get a feel for the majority's experience.
Registrar of Contractors
If you're not in Arizona, you'll have to find out who your state licensing board is. Here in Phoenix, air conditioning companies are regulated by the AZ Registrar of Contractors.
Are they licensed to do air conditioning & heating?
Residential AC unit replacement requires an Arizona C39R or C39 Air Conditioning license. Not a plumbing license, not a handyman license. Protect yourself and check.
Does their license issue date match what their website says?
EX: Many companies use carefully worded phrases like "20 years' experience" but when you look up their license, they've been in business for 1 year or a few years.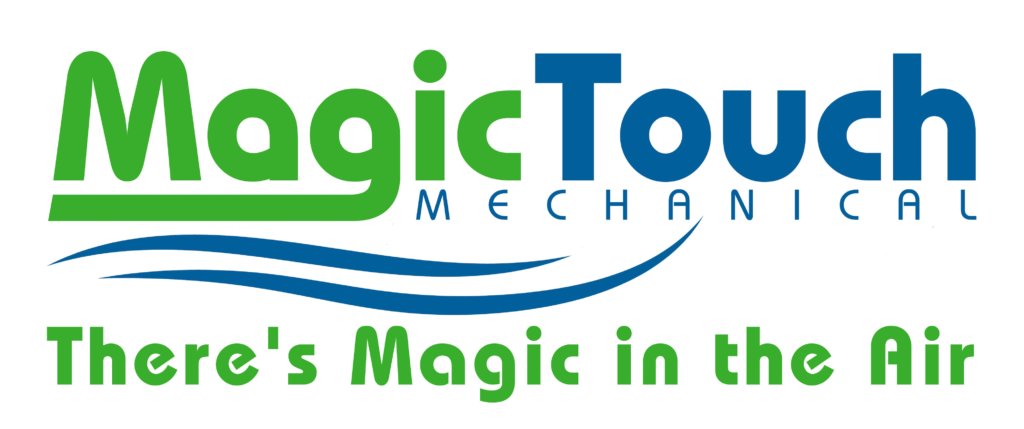 TIP #3 Get it in Writing!
There's a lot of truth in the old saying; "If it sounds too good to be true it probably is".
The title of this article is simply AC Unit Replacement Tips because it's short and to the point.
In reality it should be: Tips When Replacing Your HVAC (Heating, Ventilation, & Air Conditioning System), Making Duct Modifications to Optimize Airflow, Improving Your Homes IAQ (Indoor Air Quality), Humidity Control, Verifying BTUH (British Thermal Units Per Hour), and Ensuring Proper CFM (Cubic Feet Per Minute) to Each Air Register While Making Sure ACCA Manual J,D, and S Protocols are Followed and Verifying The Equipment's Static Pressure Meets Manufacturer Specifications.
It would be a lot longer than that if it considered everything a proper system installation requires. In the industry, we call companies that simply swap out equipment, "box changers." Box changers contracts rarely have any detail. They focus you on the equipment and the price. They often will "beat any price in town". All of that would be great if just changing "the box" is what produced the results.
If you were buying a refrigerator (plug-n-play) and could get the Cold2000 from Home Depot for $1000, or the Cold2000 from Lowe's for $900, you'd be silly to pay more. Both delivery guys are going to put it in place, plug it in, and leave – with the exact same results.
AC Unit Replacement is ALL About the Details
Nothing about an AC unit replacement is plug-n-play like a refrigerator. In fact, it's the hundreds of details you don't know or see that make the difference in the installation. Even the most high-end, feature-rich, variable speed inverter-driven systems will not perform well or efficiently without proper installation.
Both the consultation and the contract should be very detailed. Those details are not only vital to your happiness and comfort, omitting them is why the box-changer's price is low. You're not getting "the same unit" for less, you're getting less for less! Unfortunately, getting less in this case means "cutting corners" which will cost you more in lower efficiency, shorter unit life, less comfort, and more frequent breakdowns.
Bottom line: If your contract isn't detailed, you're not getting the important details. When it comes to AC unit replacement, if it's chicken scratch on a napkin, do not hire the company. Remember, you'll be living with your decision now for the next 12-15 years – or much less if it's installed poorly.
New AC Unit Reviews – Thermostat Reviews – Resources & More
Use the 'magnifying glass' search icon on the top main menu of our website to search for hundreds of other posts on our blog, product pages, and other resources. We've written hundreds of product reviews, side-by-side unit comparisons, and resources that explain everything you could want to know about new AC unit replacement, service, warranties, and much more. If you live in the Phoenix, AZ area, we'd love the opportunity to not only earn your business, but exceed your highest expectations. There's a reason Magic Touch Mechanical reviews top 3,000 with a 4.8 out of 5 average rating across all the review sites. There is a reason we are one of only a few dozen companies in North America to receive the Air Conditioning Contractors of America's highest honor – the COTY Award. There's also a reason Magic Touch has maintained an A+ BBB rating, and won 17 Angi's Super Service Awards over the last 26 years. Give us a shot and see the reason for yourself!
Outside of the Magic Touch service area? If this or other posts we've shared have helped you, please return the favor by reviewing our blog on Google or Facebook. Your review helps our content to show up higher in search and in turn helps more people like yourself find the answers they're looking for. Your review is the ultimate thank you!
Book a Free AC Unit Replacement Quote
AC, Heat, Fireplaces & Fire Pits since 1997! There's Magic in the Air!