5 Best Air Conditioners 2022
April 18, 2022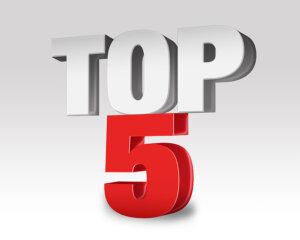 It's time to announce our list of Best Air Conditioners again!
Anytime I write a comparison review like 5 Best Air Conditioners 2022, I like to start with full disclosure. My company, Magic Touch Mechanical, sells every one of the air conditioner brands on this list. That said, we sell 8 other brands not on this list!
It's important to state that I have no vested interest in any of these brands over the next brand. I wasn't paid, nor will I be for this article by any brand listed. I own zero stock in any of the manufacturers listed in this article, or any other for that matter. Technically, the only "brand" I sell is Magic Touch Mechanical – we don't make air conditioners, we install & repair them.
5 Best Air Conditioners in 2022
Each of the 5 best air conditioners chosen for this article made the list for different reasons. They're not all the highest efficiency you can buy, only two of them are. Not every one of them is in the highest price range, in fact 2 are in the lowest price range. You may not even recognize some of the brand names or attribute the name to central air conditioners if you do. Also, notably absent this year is Trane, who failed to even make the list (and yes, we sell many).
Lastly, each of the 5 best air conditioners in 2022 we chose are split air conditioners or split heat pumps. Split air conditioners (outdoor condenser & indoor coil / air handler) are the most common type of central air conditioner. I will follow up with the 5 best packaged units in another article.
#5 Mitsubishi SVC Ducted Air Handler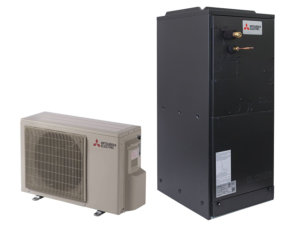 If you know of Mitsubishi air conditioners, it's probably because they're USA's #1 selling ductless mini split air conditioner brand. You probably didn't know they've been manufacturing a central air conditioner for several years now – a great one in fact!
The Mitsubishi SVC ducted air handler is 1 of 2 "side discharge" systems that made this list. You'll be hearing more and more about side discharge heat pumps and air conditioners in the next few years. Almost every manufacturer is throwing their hat in the ring and already selling them or in the R&D stage.
Side discharge refers to the outdoor unit which "discharges" air to the "side" instead of out the top. In a nutshell, this is a mini-split style condenser paired with a ducted central air indoor unit.
The Mitsubishi SVC can be paired with multiple outdoor units, most often it's paired with the SUZ Series.
Mitsubishi SVC Ducted Quick Facts
Available in up to 5 sizes (capacity/tonnage) up to 3-ton

Most combinations achieve 18 SEER (3-ton unit achieves 16 SEER)

HSPF ratings range from 10.4 to 13.6

Fully insulated "fiberglass-free) air handler with 1" (R4.2)

Price compared to similar models: $$$
#4 Lennox SL25XPV Split Heat Pump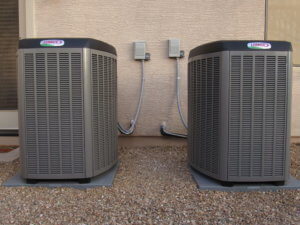 I may be an HVAC Contractor, but I'm also a homeowner and consumer like everyone reading this article. As a homeowner I can personally attest to why the SL25XPV belongs on the 5 Best Air Conditioners 2022 list. I have two of these machines on my own home. Well, I have the air conditioner version of this model, not the heat pump, but it's pretty much the same.
The Lennox SL25XPV is one of the 2 air conditioners on this list that are the highest efficiency available today. No best air conditioners list would be complete without including the most efficient air conditioner on the market in 2022. I personally own 2 Lennox XC25's (the straight AC predecessor to the SL25XPV) which I installed a few years ago. I absolutely love them!
The Lennox SL25XPV is extremely quiet, maintains the exact set temperature & humidity range I want, and has been trouble-free. The SL25XPV is the Rolls-Royce of split heat pumps – and it comes with the price tag to match. That said, you get what you pay for – the Lennox SL25XPV is an engineering marvel with every bell & whistle.
Like myself, every Magic Touch client we've installed a SL25XPV (or its predecessor XP25) for gives it 5 stars. Personally, it's the best air conditioner I've ever owned.
Lennox SL25XPV Quick Facts
Up to 24 SEER – the most efficient central air heat pump on the market in 2022

Variable-capacity inverter driven compressor in both heating & cooling

Extremely quiet at just 58 decibels. (I have two sitting next to my bedroom window and I don't hear them!)

Per Lennox, it is "the most precise heat pump you can buy."

Includes the Lennox iComfort S30 Ultra Smart Thermostat (think iPad)

Price compared to similar models: $$$$$
#3 Bosch Split Heat Pump – Makes the Best Air Conditioners List Again!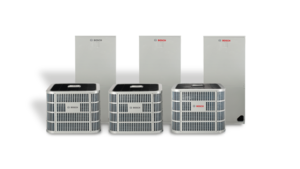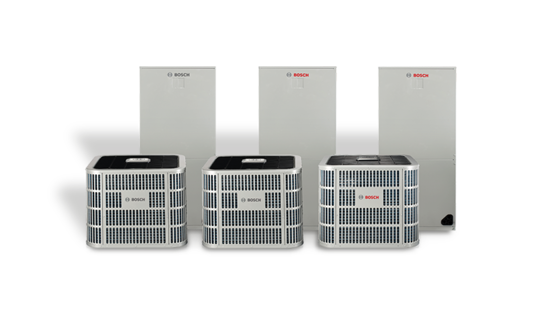 As you can see, several "heat pumps" have made the list for best air conditioners 2022. If you're not already aware, a heat pump is simply an air conditioner that is also capable of producing heat. Heat pumps can also be paired with gas furnaces giving the homeowner the option to use gas or electric heat.
However, in recent years, the trend has been homeowners completely replacing their furnaces with 100% heat pump split systems. All of us at Magic Touch Mechanical started noticing this trend really take off when homeowners saw the Bosch system. For the last several years, the Bosch split heat pump has won our "best value heat pump" of the year. While it's still one of the best values on the market, this year a newcomer might take the crown. That newcomer also made the list of best air conditioners 2022.
I've written many articles about the Bosch IDS (Inverter Ducted Split) lineup in recent years due to their popularity. If you're interested in reading more, click the magnifying glass up top and enter "Bosch" to see them all.
Bosch doesn't make one model that deserves to be on the best air conditioners 2022 list – they make 4! The Bosch IDS Premium, Plus, Light, and even their packaged heat pump are all, for several reasons, amongst the best. Perhaps my only gripe with Bosch (post-pandemic) is they can't get them to us as fast as people buy them!
Bosch Split Heat Pump Quick Facts
Up to 20.5 SEER – one of the best in its class for efficiency vs price

One of the quietest heat pumps available in 2022

No proprietary thermostat needed

Can "grow with you" – great for homeowners planning home additions down the road (2-ton unit can operate up to 3-tons & 4-ton unit can operate up to 5-tons)

Variable speed compressor for the price of many 2-stage & even single speed units

Price compared to similar models: $$
#2 Gree Flexx Side-Discharge Heat Pump – Best Air Conditioners on a Budget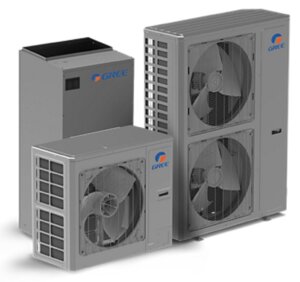 Although a relative newcomer to our best air conditioners articles, the Gree Flexx has already earned its spot for 2022. In another article I wrote called New Heat Pump Technology, I called the Gree Flexx the "one to watch."
In that article I mentioned how years ago I said the same thing about Bosch. I was right about the Bosch as it has since become one of the fastest selling brands in Phoenix, AZ. Magic Touch Mechanical was the first to install Bosch in Phoenix and we install more than anyone still today. I don't mention that to brag, I mention it because we sell many brands so its noteworthy how popular Bosch has become. I equate that popularity to "bang for the buck".
Gree Flexx is going to become the next Bosch IDS in my opinion. The reason I believe that is they have the same thing going for them as Bosch – bang for the buck. The Gree Flexx is highly efficient, as quiet, or quieter than others on this list and uses a variable-speed compressor. Basically, all the best features of the best air conditioners of 2022 – for a lot less money. In fact, the Gree Flexx is about $1k less than the Bosch IDS which was already thousands less than its competition.
In fact, I'll be installing one in my workshop in the next month or two. I'll video and share the installation for anyone interested so follow us on Facebook and remember to bookmark our website.
Gree Flexx Quick Facts 
Up to 20 SEER / 10.5 HSPF – Best in Class for efficiency vs price

Operating range from -22°F to 129°F – Best in Class

Doesn't require proprietary thermostat

Extremely quiet – down to 45 decibels (outdoor unit)

"Grow with you" feature (like Bosch)

Price compared to similar models: $
#1 Lennox SL28XCZ Split AC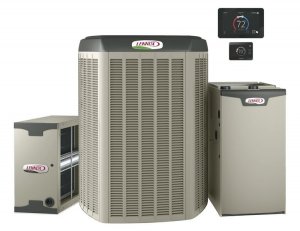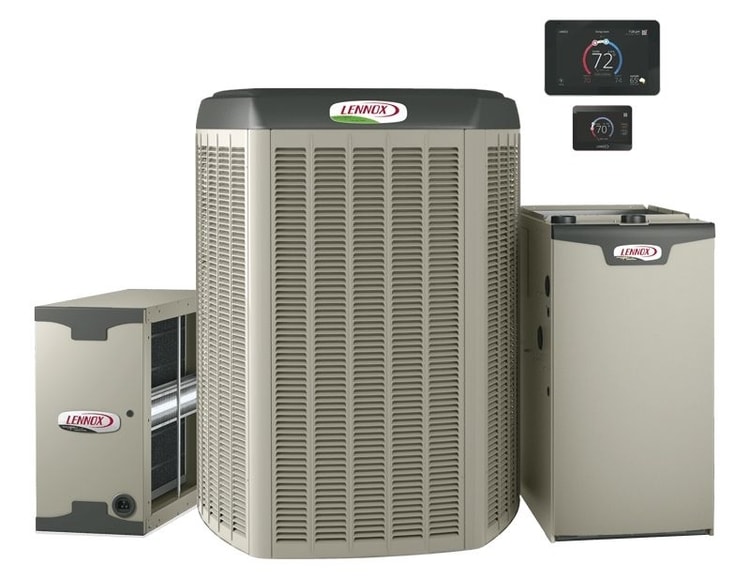 Rarely do 2 machines from the same manufacturer make my top 5 list, in fact, I think this is a first. However, it's only fair that the best air conditioners 2022 list include the machine that has the highest specifications available. Just be prepared to fork over some major dough when you choose the Lennox SL28XCV. Considering its price compared to other machines on this list, it's certainly not for everyone. However, if only the best of the best will do, and you can afford it, this is the Bugatti of air conditioners. Just note, these are usually backordered since the shortages began – although we've seen availability get a little better very recently.
Much like the SL25XPV is the most efficient heat pump on the market, the SL28XCV is the most efficient air conditioner available. However, the SL28XCV is even more impressive at a chart-topping 28 SEER. There's not a conventional air conditioner that comes close, those rating are typically only seen in the best ductless AC's. In fact, the SL28 earned the title of, "Most Efficient of Energy Star in 2022"
This engineering marvel also earned the Gold Dealer Design Award, given annually by the ACHR News. DDA is judged by HVAC contractors, many who sell competitive brands, so it must be a revolutionary product to win. Full disclosure, I'm one of the judges for the DDA, but there are many around the country and we judge anonymously via secret ballot.
Bottom line, there's nothing on the market that can touch the numbers the Lennox SL28XCV produces. Frankly, it earns the top spot on the best air conditioners 2022 hands down. Granted, if affordability is a key factor in your decision scroll up to Gree or Bosch – this one will cost you!
Lennox SL28XCV Air Conditioner Quick Facts
Most efficient conventional central air conditioner available – up to 28 SEER

The most precise air conditioner available

SL28XCV owners all say it was worth every penny (me included of its predecessor XC25)

Extremely quiet – as low as 59dB (quieter than normal conversation between 2 people)

If there's a high-end feature available in an air conditioner – the SL28XCV has it!

Pricing compared to similar models: $$$$$
Best Air Conditioners 2022 – Runners Up
This year it was a little tougher to pick the top 5 than it usually is. It's also the first year one brand earned two spots on the list. Both Franklin (Amana) and Goodman have models that narrowly missed making the list. I've also had a sneak peek at a Rheem air conditioner that has what it takes – but it's not market ready yet. This is also the first time in a long time Trane didn't have at least one model on the list.
2023's Best Air Conditioners will be tougher yet as the EPA is outlawing production of air conditioners using 410a refrigerant. I'll be writing about that soon. Considering inflation, shortages, and skyrocketing costs, manufacturers seem ill-prepared, and my advice is to buy this year if you can.
Compare the Best Air Conditioners Side-by-Side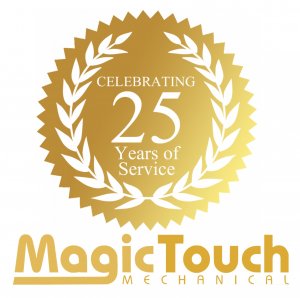 Magic Touch Mechanical has a simple philosophy when it comes to brand offerings; we offer options not ultimatums. Unlike many of our competitors, we don't offer 1, 2, or 3 brands – we offer about a dozen. We just want Phoenix area homeowners to choose us for your installation of whatever brand you choose.
We'll start by narrowing it down and showing you all the models that fit your application, budget, and wish list. From there, you tell us which system you want, we'll order it, install it "better than it has to be," and add our Lifetime Workmanship Guarantee!
Schedule a free consultation for any of the equipment in this article and compare their competitors' models as well. Rest assured whatever you choose, you're choosing the best air conditioning company in Phoenix to install it!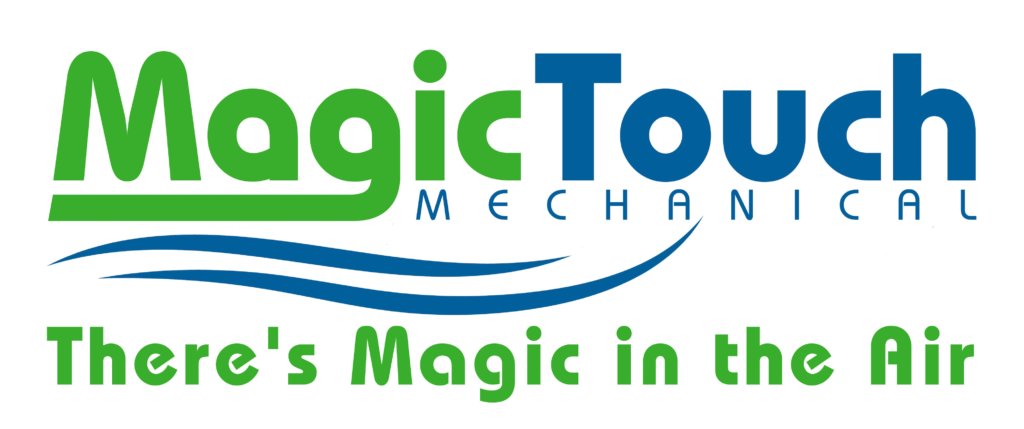 There's Magic In The Air!