Lennox Air Conditioning Turns 125
January 9, 2020
Lennox Air Conditioning Turns 125 years old in 2020, making them one of the oldest AC brands in the world!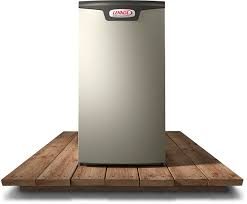 As Magic Touch Mechanical approaches our 25th year providing air conditioning service in Arizona, we reflect on the last quarter century. Twenty five years in business is a heck of an accomplishment and proves we've been doing things the right way. However, we've had our shares of ups and downs much like any business operating for that long a time. So, when you consider Lennox Air Conditioning turns 125 this year, you know they've proven they're a great HVAC company!
They say the Great Recession started in December 2007 and ended in June 2009. Ask any small business owner and they'll probably tell you it lasted longer than that! They were tough times for us all, and many air conditioning companies didn't make it through. The one's who did had strong management teams and the support of their loyal customers & employees. All of us at Magic Touch Mechanical are very grateful to our longtime clients that helped carry us through. Likewise, we remained one of Lennox Air Conditioning's loyal customers through those years.
The Great Recession is one thing, Lennox Air Conditioning survived the Great Depression. A testament to who they are as a company!
Lennox Air Conditioning Turns 125 – Founded 1895
Lennox International was founded by Dave Lennox in 1895. Today, the company does almost 4-billion dollars in revenue annually – that's billion with a "B!" Those earnings make them the 637th largest company in the world (by revenue) – not too shabby for an A/C company. Based in Richardson, Texas, the company employees over 11,000 people.
Magic Touch Sells Many AC Brands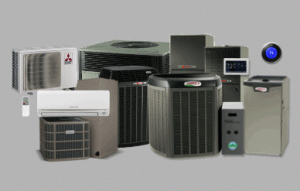 Before you go thinking I'm Lennox biased, I should mention a few of the brands Magic Touch sells every day. We sell Trane, Bosch, Goodman, Mitsubishi, Day & Night, Daikin, and a few others too. In fact, some years Trane is our best seller, others it's Lennox, and recently Bosch is a popular customer choice.
However, we proudly sell Lennox because of who they are, the great products they build, and their fantastic customer support. Not every air conditioner brand makes our thumbs up list. We only sell brands we would install in our own homes. They have to be durable, reliable, have a great warranty, and provide great customer service. They also have to have repair parts readily available and stand behind their products to be recommended by us. Over the years, not only has Lennox checked all those boxes, they're one of the best manufacturers we do business with.
Happy Birthday Lennox!
As Lennox air conditioning turns 125, all of us at Magic Touch Mechanical would like to wish all 11,000 of you a happy birthday! Our mutual clients rave about their satisfaction with your air conditioning, heating and air cleaning products. Magic Touch employees rave about their satisfaction with your service, training, and support. All reasons why your company can say they've thrived since the late 1800's!
Is a Lennox Air Conditioner Right for You?
Let's find out if a Lennox HVAC System is the right choice for your home, family, and budget. Schedule a free consultation with Magic Touch, and we'll help you compare all air conditioner brands side-by-side! Whether or not you choose Lennox, join us in saying happy birthday as Lennox Air Conditioning turns 125!
You May Also Like:
First Air Conditioning in Phoenix
Giving Thanks to the AC and Heating Business
Cheapest Air Conditioning Unit
Want more? Follow us on Facebook, Twitter, & Instagram