Lance Ryan Krisher 8/3/1988 – 9/21/2013
September 26, 2013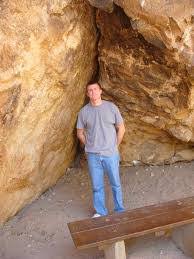 It's with heavy hearts and great sadness that we learned of the passing of one of our own at Magic Touch Mechanical, Inc.
Lance Krisher, was only 24 years old when he moved to Mesa, AZ from Valentine, Nebraska and joined the Magic Touch team as a Service Technician. Lance's enthusiasm and happy-go-lucky nature was contagious and you just couldn't help but walking away in a great mood after talking with him, he was just one of those guys that lights up a room.
Aside from always having a smile on his face (even at 7am) and greeting you with a warm hello, Lance proved to be a very talented HVAC/R Technician and was well liked and respected by both clients and coworkers alike.
Lance quickly became a lead technician and was a "go-to guy" for many of his co-workers when they wanted a second opinion on a technical issue…an impressive accomplishment for such a young man, especially considering he was often mentoring technicians many years his senior.
Lance's abilities, honesty, and integrity did not go unnoticed by his manager's and in-fact; Lance became the trainer for new service techs that the company hired. New hire's had to ride-along with Lance on service calls until he felt they were ready and got the "Lance seal of approval", again a testament to his skills and the faith we had in him.
Having worked in this industry since the year Lance was born, I have worked with and employed many HVAC Technicians and have no reservation in sharing that the industry lost one of its most promising future leaders on September 21, 2013.
Even his training coach whom had never met him in person, only by video conference twice a week, had to abruptly end the phone call when learning the news of Lance's passing. Again, the best way to say it is, "Lance was just one of those guys!"
Lance passed away as the result of a motorcycle accident returning to Mesa from Payson, AZ where him and his best friend who was with him at the time had just watched the sun rise. It was with great comfort that we learned Lance did not suffer.
We will miss you dearly Lance and grieve along with your family, friends, and girlfriend Chantel. Our only comfort is knowing you are in a better place…and we know you made it…because you are "one of those guys".
Rest in Peace Lance.
Lance's Obituary:
Lance Ryan Krisher, 25, of Mesa, Arizona, died September 21, 2013, in Payson, Arizona as the result of a motorcycle accident. Lance was born on August 3, 1988, the older of two sons to Ken and Darla (Smith) Krisher of Valentine, Nebraska. He attended Valentine Public School from kindergarten through graduation. During high school he worked for Hometown Lumber in Valentine. He graduated from Southeast Community College, Milford, Nebraska with a degree in HVAC in 2008. After receiving his degree he worked for Monroe HVAC in Valentine. In September 2012 he moved to Mesa, Arizona. At the time of his death he was employed at Magic Touch Mechanical, Inc. in Mesa. Lance is survived by his parents, Ken and Darla (Smith) Krisher, Valentine, NE., one brother, Ridge Krisher, Fargo, ND., grandparents, Elaine Krisher, Sioux Falls, SD., Darrel and Iris Smith, Valentine, NE. He was further survived by his girlfriend, Chantel Nye, Mesa, AZ., best friend, Duane Buell, Mesa, AZ. and numerous aunts, uncles, cousins, and a host of friends. Funeral services for Lance will be held at Lakeshore Mortuary, 1815 South Dobson Road, Mesa, Arizona at 7:00 PM, Friday, September 27, 2013. Nebraska service will be held at the Cherry County Fairgrounds, Valentine, Nebraska, at 10:00 AM, September 30, 2013. Burial will follow at Mount Hope Cemetery, Valentine, Nebraska.