HVAC is an Essential Service
June 29, 2020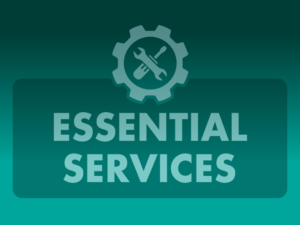 HVAC (Heating, Ventilation, & Air Conditioning) is classified as a "life-sustaining" requirement in many environments. Arizona Governor, Doug Ducey, stated HVAC is an essential service at the start of the Coronavirus pandemic. Air conditioning & heating veterans like myself anticipated that would be the case at the start of this global crisis.
Triple-digit temperatures came earlier than usual this year for the Phoenix metropolitan area, so it's a good thing too. This is especially true as most Arizona residents were quarantined to our homes and kids were home from school. As a result, all of us were relying on our home air conditioning systems now more than ever.
Young People Take Note
I've written many articles encouraging young people who are considering what they'll do in life, to consider learning a trade. My past articles focused on how underrated the trades are and how a college degree isn't what it once was. Whereas, there are tradesmen & women in their twenties & thirties earning six figures – with no student loan debt.
HVAC was listed as an essential service by government officials preparing to impose mandated lockdowns almost immediately. If you're considering a career path, or have children considering what they'll do in life – let that sink in! In a time of national emergency, HVAC was immediately considered an essential service in states across the entire country!
HVAC Being an Essential Service = Job Security
I was a teenager 33-years ago when I got my first job in the air conditioning & heating business. In a career that spans over three decades, I've never been unemployed! In fact, when I moved to Phoenix from New York in 1993, I had three job offers waiting for me. The fact that HVAC is an essential service means you can move anywhere and know there's employment there for you!
HVAC Jobs – We're Always Hiring!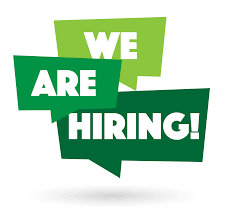 Let's use Magic Touch Mechanical as an example. News about Covid-19 and shut-downs began to circulate in mid-March. We were in the midst of interviewing applicants for multiple positions at the time and had to rethink our process. We never reconsidered hiring more people, we reconsidered how we could transition the interview process to a virtual interview.
While other industries were completely shut down or laying off employees, HVAC companies like ours were figuring out how to onboard more employees. In fact, not only did we not have any layoffs, we grew our staff by 20% – since March!
The thought of not having work never crossed our minds. Our first challenge was figuring out how to offer services while maintaining social distancing guidelines. Our next challenge was acquiring enough PPE to keep our staff & customers safe. While there was some new training needed and some additional expenses to acquire masks, gloves, sanitizer, etc. – we knew we'd be in demand.
You Don't Have to be a Service Technician or Installer
The HVAC industry is diverse with many opportunities for people of all skillsets. If you've got what it takes, there's lots of opportunities for those who can fix or install an A/C unit. However, HVAC is more than just fixing or replacing air conditioning & heating systems. We employ salespeople, accountants, customer service reps., managers, receptionists, inventory & warehouse workers, energy auditors, fleet mechanics, and more.
Several people we recently hired were working in other industries and were laid off, or had their hours reduced. We even rehired a past employee who changed careers pre-pandemic. Ironically, the career that person switched to was IT (Information Technologies). For all the young people considering a career in "computers," think about that! While you're thinking about it, consider who those IT companies rely on to keep their offices and servers cool and operational.
HVAC Will Always be an Essential Service
Whether it's keeping people's homes comfortable while they're quarantined, keeping a server farm operational, or keeping food from spoiling – HVAC will always be an essential service. In March & April the people I saw on the highway were mostly truckers, first responders, plumbing & HVAC technicians. Not only were these "essential workers" not laid off, most were working overtime to keep up with high demand.
Learn More About a Career in HVAC & Apply Today!
Magic Touch Mechanical has been a leading HVAC Company serving the entire Phoenix, AZ metropolitan area since 1997. We were voted "Best Contractor to Work For" by ACHR News – the worlds oldest and largest trade news organization in the USA. Read more about career opportunities with Magic Touch and APPLY TODAY!
Follow us on Facebook to see more articles like this, job openings, and news about the HVAC industry.