Common Monsoon Season Air Conditioning Problems
July 23, 2019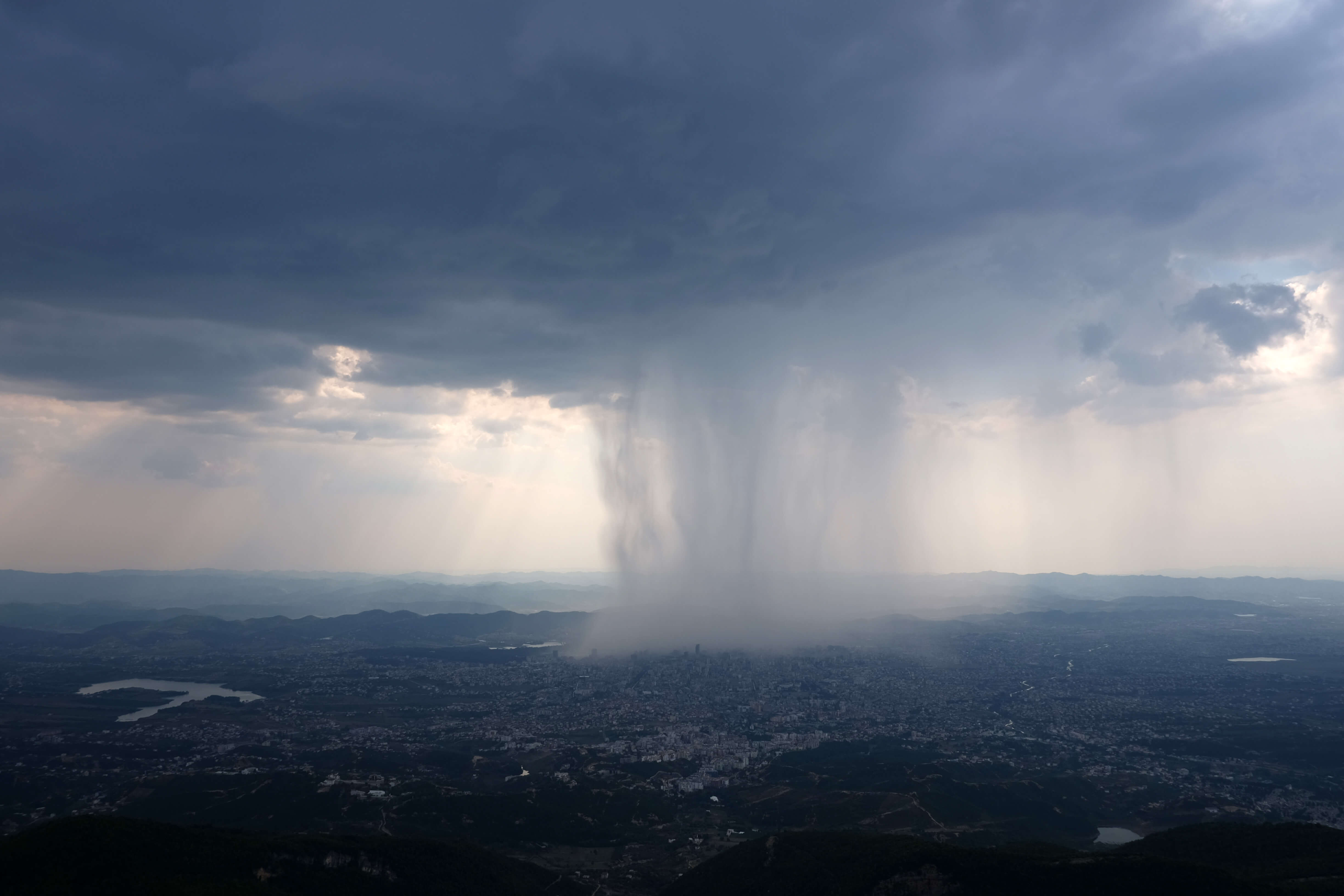 Yes, I know monsoon season isn't the proper terminology, it's just monsoon. Let's face it though, most of us simply refer to this time of year as "monsoon season!"
The official start of the Arizona monsoon is June 15th, so buckle up! Not only will you need to personally prepare for the rain, storms and haboobs, you should prepare your air conditioning unit as well. Update: We had a late start this year with our first official monsoon storm on 7/22/19.
The monsoon season rain is often a welcome reprieve from the scorching Arizona heat. It's usually a rare opportunity to open our doors & windows in summer and let some fresh air in. However, it can wreak havoc on your air conditioning unit. Here's some of the most common air conditioning unit problems we encounter during monsoon season and how to prevent them.
Power Outages
Heavy storms occasionally bring rain, hail, lightning and thunderstorms to the Valley of the Sun. During a monsoon storm, these forces are even stronger and occur more often than normal. Power outages, brownouts, and voltage spikes are a frequent result and can be detrimental to your air conditioning unit.
One way to protect your wallet from expensive AC & component failures is an air conditioner surge protector. Much like the surge protector you buy for your television or computer, this device can save your AC from catastrophic failure.
None of us are immune to the damage a power surge can cause to our central air conditioners. In fact, a few years ago, it was a power surge that took out the Trane heat pump on my own home. I wrote about it in this article, Do I Really Need a Surge Protector for my Air Conditioner, back in September of 2017.
For those who are interested, I wrote a review of the Lennox Heat Pump I replaced the old Trane unit with as well.
Rest assured, I now have a surge protector on every air conditioner I own! Not only at my home, but also on the AC Units at the Magic Touch Mechanical offices in Mesa, AZ. They're a heck of a lot less expensive than a new AC unit – even for an HVAC Contractor who buys wholesale! If you'd like to install AC surge protectors on your own air conditioners, and live in the Phoenix area, give us a call today!
Dust Storms
Arizona's haboobs are well known in the Valley, thanks to their unusual moniker. All jokes aside, they can do a number on your home air conditioner. An air conditioning system's two biggest enemies are heat and dust – ironic isn't it, considering they live in heat & dust full time!
When your outdoor unit's coils get covered with dust, they can't exhaust heat. Not only does this decrease performance and efficiency, it can cause the equipment to fail. All air conditioner manufactures recommend cleaning your coils twice a year. For us in Arizona, it's important to note we may want to do it more frequently after a haboob.
You may also notice that dust is also getting inside your home. Often this is a result of leaky ducts more so than poor weather-stripping. The dust enters through the roof vents in your attic and is then sucked into your ductwork. That dust is then introduced into your home and gets constantly recirculated across your indoor unit coils. As you probably already guessed, this reduces the performance & efficiency of your AC even further.
If you live within 35-miles of Mesa, AZ., you can call Magic Touch Mechanical for indoor and outdoor coil cleaning. Our experienced service technicians are well-trained to keep your cooling system in tip-top shape after a monsoon storm and year-round!
Humidity
High humidity can be a potential problem during Arizona's monsoon season, as the extra rain creates moisture. Humidity can not only come from the monsoon rains, it can also come from other sources inside your home, such as faucets and the stove. High humidity in your home, can lead to mold growth and eventually structural damage. Too much humidity can also make a home feel swampy and creates an unpleasant odor. You can prevent excess humidity with a whole-home mechanical ventilation system such as an ERV (Energy Recovery Ventilator. Mechanical ventilation (the "V" in HVAC) is a specialty of ours and has other health benefits for your family. If you'd like to discuss adding mechanical ventilation to your Arizona home, give Magic Touch Mechanical a call!
Water Leakage
Air conditioning units can be the source of water leaks, especially during the extra rainy season. The last thing any of us want to deal with is water damage inside our home!
A common cause of water leaks inside a home is a clogged AC drain line. The AC's drain line can become clogged with dust and debris and overflow into the home. Another common cause of leaks attributed to the AC unit is a freezing coil. When the indoor coil becomes restricted by dust it freezes up. When it thaws, it drips outside of the unit onto the ceiling below.
Both of these unpleasantries can be all but eliminated with regular air conditioner maintenance. As it so happens, that's what we do!
Prepare yourself and your air conditioner for the upcoming monsoon season! Call Magic Touch Mechanical to do a comprehensive check air conditioning unit maintenance and cleaning to make sure you're prepared for the upcoming weather. Contact us here.