Air Conditioning Unit Extended Warranty
July 26, 2019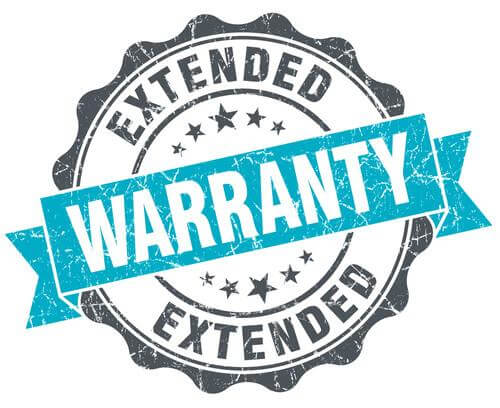 Deciding whether to buy an air conditioning unit extended warranty or not is a tough decision for most. Mainly because they're not cheap! Depending on the type of HVAC equipment you're purchasing, an AC unit extended warranty can raise the price 20-30%.
That's a tough pill to swallow when you're already spending somewhere between $6,000 – $15,000 on a new HVAC system. It's tempting to "roll the dice" and decline the extended warranty, especially when the odds are in your favor.
In fact, statistics suggest, the failure rate of new HVAC equipment is pretty low. Premium brands like Trane & Lennox have a less than 5% failure rate in the first few years. We've seen even lower failure rates from brands like Mitsubishi and now from one of the newer players, Bosch. However, things get expensive when you're on the unfortunate side of the dice and your unit is in that 5%. Hence the "tough decision" of whether or not to buy the AC unit extended warranty!
Don't Shoot the Messenger!
I've been in the heating & air conditioning business for over 30-years and owned Magic Touch Mechanical for over 20. Having been an air conditioning service technician, installer, manager, salesperson & owner, I've met every type of customer. One thing I never understood, and still don't, are people that get angry and often plain mean to "the messenger."
Don't get me wrong, I'm a homeowner and a consumer myself and know the joys of homeownership – sarcasm intended. You know what I mean; you just finish replacing the garbage disposal and the roof starts leaking. It's the same with cars; you replace your cracked windshield and two weeks later…crack, another rock strike! I've always wondered if the people that were mean to the AC service technician took out their frustration on the glass guy too?
The bottom line is…don't be that guy – or gal! Electronic & mechanical components break, it's a fact of life. The service technician, installer, manager or owner of the company that installed it didn't cause it to break! Nobody was sitting around hoping your AC (insert component) broke today – it just did. If this sounds like you, you definitely should buy the AC unit extended labor warranty!
"Don't shoot" rant out of the way, the majority of us are actually pretty nice to the messenger. We know that person is the one that's about to help us solve our unfortunate problem. For us, we still have some things to consider to know if that AC unit extended warranty is worth the additional cost.
Are We Numb to Extended Warranties?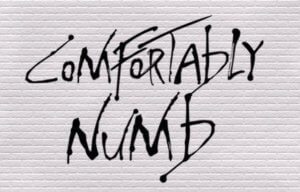 Two places I can often be found are electronics stores and tool stores. I have an unhealthy obsession for both. I'd say 80% of the purchases I make start with the cashier asking if I want the extended warranty. In fact, last week the cashier in the supermarket asked me if I wanted the extended warranty on a frying pan – seriously!
I think I've been asked so many times, I've become conditioned to say no thank you before knowing the details. As I write this I'm wondering if I've ever trashed something & bought another that could've been covered. Who am I kidding, surely, I have!
Would I Buy an Air Conditioning Unit Extended Warranty?
Obviously, as the owner of an air conditioning company, I'm pretty well "covered" already, so for me personally, no. However, I'll share when I do and don't buy them and my risk tolerance for things I'm not an expert in. Here are some examples of things I do and don't buy the extended warranty on:
Small electronics, mobile phones, etc. under $1000 – Never
Watches, jewelry, luxury goods – Never
Cars, trucks, motorcycles – Almost always
Large Appliances – Usually not (but only because I'm an experienced appliance technician or I would).
Computers & Servers – Almost Always
Peripherals (printers, speakers, etc.) – Never
So, what's the method to my madness? Well, speaking as both a consumer and a trained technician / mechanic, I know things are going to break. My decision hinges on price, how long I'll own it, and if I'd upgrade or repair it when it does.
I recently purchased a new car loaded with electronics. New cars are far more reliable than they were decades ago. They're also a lot more complicated to repair than they were years ago – even for the mechanically gifted like myself. It "checks all my boxes" in that: It was expensive, I'll own it for many years, and I'll repair it not replace it when something breaks. So, I bought the extended warranty. Maybe I won't need it – but I've already had service on the sun roof which stopped working…so?
What's the Risk of Not Buying the Extended Warranty?
Like I said, statistically it's more likely you won't need an air conditioning unit extended warranty than you will. Having a warranty that you never use feels like losing, but so does not having one if something breaks!
However, it could be a pretty pricey wrong decision if the worst happens. So, what's "the worst" that could happen? Here's a list of component failures that individually or combined over the years could cost you more than the warranty:
AC Compressor
Condenser Coil
Evaporative Coil
Variable Speed Blower Motor
Factory Welded Expansion Valve
Reversing Valve
Refrigerant Leaks
Heat Exchanger
Multiple minor component failures over a decade
?
My point is, I'd personally never discourage someone from buying an AC unit extended warranty. Frankly, if I wasn't an HVAC contractor, I would too. After all, it meets all the criteria I use when making that decision for myself. It also makes the conversation much easier with our own clients when we say, "the good news is you're covered…"
For the gamblers reading this – I get it too. I'm a skydiver with over 1000 jumps, and I love the thrill of cranking back the throttle on my motorcycle. In other words, I too have a high tolerance for risk…but I also have good insurance!
You May Still Be Able to Buy Coverage
Even if you didn't purchase at the time of install, you may still qualify for an air conditioning unit extended warranty. There are age restrictions, conditions, and of course, a waiting period before you can make a claim, but it's possible. The longest available is 10-years and you can buy them at a prorated rate sometimes up to 5-years later. If you live in the Phoenix area, and are interested in adding coverage to your central air system, call us!
Phoenix – Give Us a Shot At Earning You New AC Unit Business!
My team and I would like the opportunity to EARN your business! Whether you need a new AC unit installed or service for your existing air conditioner you'll be happy you contacted us! See why we've earned hundreds of great Google Reviews and have maintained an A+ Rating with the BBB for 23-years.
We service Mesa, AZ and all surrounding cities within 35-miles. Contact us today!


You may also like:
The Best New AC Unit – A Complete Guide 
How Much Does a New AC Unit Cost? 2019