Checking the Air Conditioner When Buying a Home
September 12, 2019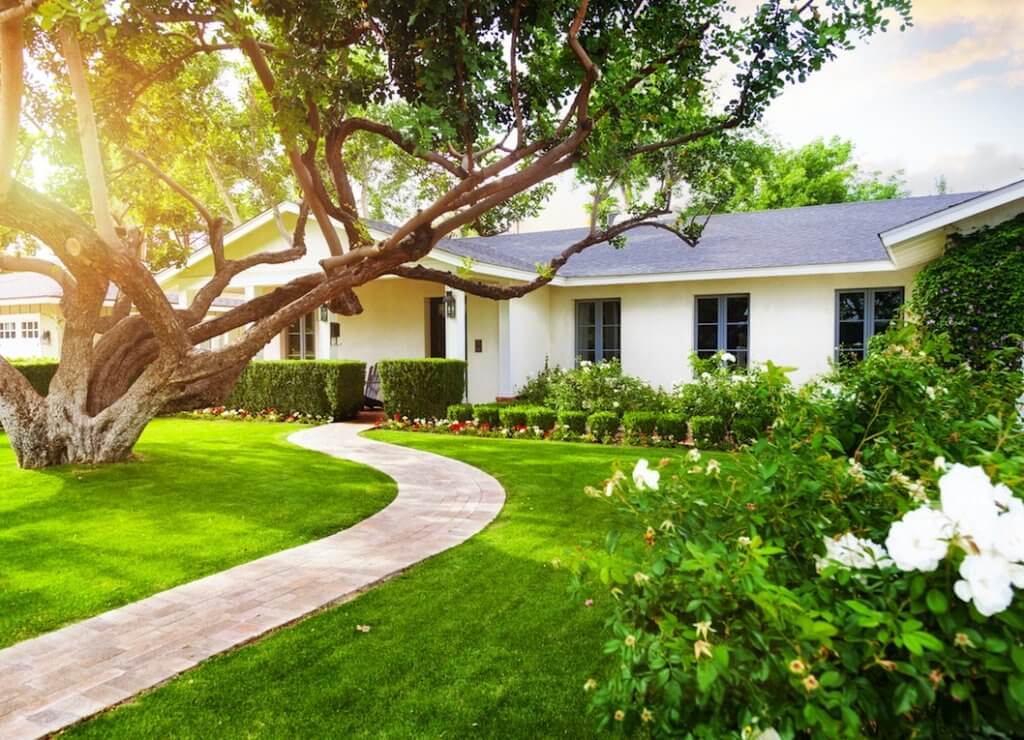 Checking the air conditioner when buying a new home, may save you thousands, even tens of thousands of dollars. For those of us living in the Phoenix, AZ area, AC units aren't luxury items, they make our homes habitable! However, typically home inspectors do little more than test the temperature coming out of the register (air vent). Most home inspection reports state something like, "hire a licensed HVAC professional to inspect your AC unit" or something similar.
Unfortunately, most homebuyers never actually do. That's because most think they'll be covered by a home warranty no matter what. I discuss why that might not be enough in this article about home warranty companies. For now, let's say it's best to follow the old rule of "Buyer Beware" when buying a home.
Checking the Air Conditioner When Buying a Home for Myself
I'm in the process of buying a new home myself, well new to me anyway. The home I'm buying was built 12-years ago, meaning the air conditioners are in their "golden years". A twelve year old AC in Arizona is roughly equivalent to a car with over 150,000 miles on it. What I mean by that is; it may be still running, but it's no longer efficient, or as reliable.
Naturally, checking the air conditioner when buying a home for myself was completed by me personally. I also had my best home energy auditor there, complete with infrared cameras and other efficiency testing tools. Frankly, I want to know what I'm buying, and this iswhat we do at Magic Touch Mechanical!
Refrigerant Leaks, Electrical Issues, and Code Violations – Oh My!
Yup, we found all that and even more problems with the two air conditioners during our inspection. That said, I do own the best air conditioning and heating company in Arizona – if I do say so myself!
Suffice to say, I wasn't worried about what we found with two units that old. Because, I'll replace them with variable speed units right after we move in anyway. It's a large home with a pool so I know the power bills must be nuts with those ancient units. In fact, I also brought my AC Install Manager with me to plan for the replacement of both systems.
Most homeowners don't own an AC company like myself so need to consider what the AC units will cost them. However, not just what they'll cost to run, but what it'll cost to keep them running.
What we found wouldn't be covered by a home warranty!
A number of the problems with the two AC units involved faulty workmanship and even two significant code violations. A few of the very "exclusions" home warranty companies use to deny the claim! This is why I warn people not to rely on the home warranty company when it comes to air conditioners. And, all the more reason to add checking the air conditioner when buying a home to your "must do" list.
What Else Is a "Must Check" When Buying a Home?
Obviously, the list of what could be wrong, or go wrong, with a home is a long one. Every case is different and there are many factors that weigh into the "priority level" of each. Clearly the "big ticket" items should be thoroughly evaluated. In no particular order some of those big ticket items include:
Roofing
Foundations
HVAC Systems
Plumbing Systems
Electrical Systems
Pools & Spas
Water Softeners
Unfortunately, most home inspectors aren't looking very deeply into these items. Rightfully so too, as each of these items require specialty training, experience, and skills. Frankly, you don'twanta "jack of all trades" advice on expensive items like these anyway.
I should mention I'm in no way putting down the home inspection industry or home inspectors themselves for that matter. In fact, I used to own a home inspection company! What I'm saying is you should hire them to look at things more general in nature. Things like; grout caulking, appliance operation, faucet operation, etc.
The bottom line is: You must prioritize checking the air conditioner when buying a new home! In my case, had I not already planned on replacing all of the HVAC equipment, it would've cost me plenty to repair everything wrong with them. Not to mention the very high utility costs on older inefficient equipment!
Need an Air Conditioner Inspection in Arizona?
Whether you're buying a new home, or just want to have your air conditioning checked in your current home, we can help. Magic Touch Mechanical has been providing top-notch air conditioning service, repair, and tune-ups in AZ for 23-years! We service the entire Phoenix, AZ Metro area and most surrounding cities. Call us at (480) 855-8789 for same day service, or send us a message and we'll contact you promptly!
Magic Touch Mechanical has been rated A+ by the Better Business Bureau for decades for a reason!