Buying a New AC and Heating System – 5 Tips
December 1, 2019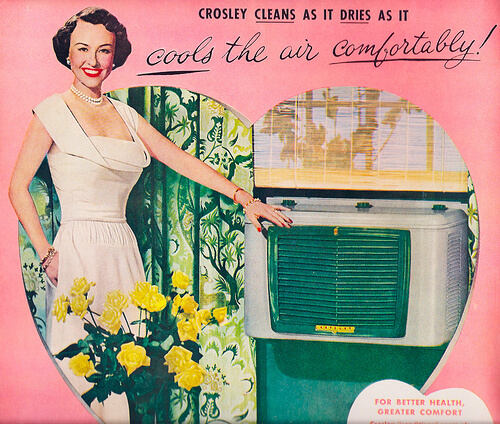 Buying a new AC and heating system isn't most homeowners idea of a good time, but sooner or later we all need to do it. I compiled what I believe to be the 5 most important tips to ensure you get a good deal and outcome. Follow these tips and you're unlikely to be one of those people with a horror story to tell on Facebook!
For an even more in-depth guide on what you need to know when buying a new AC and Heating System, be sure to read: The Best New AC Unit – A Complete Guide
Tip 1: When Buying a New AC and Heating System Choose the Install Company, Not the Brand 
I've said this in dozens of other articles and hundreds of times when speaking with people face-to-face: When buying a new AC and Heating System, the install itself matters way more than the brand of the system!
You will not get what you paid for if your installer cuts corners. If AC Company A is a thousand dollars less than Company B for the same equipment, there's a reason. It's usually not because Company A buys the equipment in bulk. Or because Company B has overinflated pricing. It's usually because Company A is willing to cut corners that will cost YOU in the long run.
The most important part of the equation when buying a new AC and heating system is choosing the best installer.
Read a real life interview with a customer who admittedly chose the wrong company when buying a new AC and heating system.
Tip 2: Understand the Types of HVAC Technology
Understanding the different types of technology and what's important to you will help you choose the right system for you. People outside of AZ buying a new AC & Heating System E-mail me asking which system they should choose. That's always a loaded question without knowing what's important to them, details of their home, their lifestyle, etc.
When we're invited to provide a quote for someone buying a new AC and heating system here in Phoenix, we educate first. While there are hundreds of systems to choose from, there are only 3 types of compressors to consider. Understanding these types and what they mean to your homes comfort, efficiency, and air quality helps you get the best bang for your buck.
The 3 Types of A/C Compressors Explained
Tip 3: Understand the Details of the Contract
I'm always surprised when I see people buying a new AC and heating system without knowing what they're buying. Quite often people will ask us at Magic Touch Mechanical if we'll match another contractors price. We want to be competitive so we're going to give it a shot so long as we're comparing apples to apples. Unfortunately, all too often they show us an estimate without any of the important details written on it. It's usually a few lines mentioning the model numbers, tonnage, warranty and the price.
By way of comparison, a Magic Touch proposal has an itemized list of every important detail the customer needs to know. This way we all know what is and what is not included for the price quoted. A good rule of thumb when it comes to construction contracts; if it's not in writing, you're not getting it!
Buying a new AC and heating system is one of the larger home improvements most homeowners ever make. Not knowing the details of what you're buying can lead to years of unhappiness, expense and discomfort. If you don't get even the smallest details in writing, you're not working with the right HVAC Contractor!
 See the difference yourself. Schedule a FREE, NO OBLIGATION QUOTE Today!
Tip 4: Know What to Expect When Buying a New AC and Heating System
Taking the time to truly research and understand the first 3 tips in this article will help you know what to expect. You won't get Corvette performance out of a Camry, likewise you won't get Camry efficiency out of a Corvette. Let me explain that in further detail.
If you choose the top of the line, variable speed compressor, all the bells and whistles HVAC system, you should expect:
Very Quiet
Extremely Efficient
Precise Comfort
Even Temperatures
Excellent Humidity Control
However, if you choose an entry level, single-stage, no-extra's HVAC system when buying a new AC and heating system you should expect:
Moderate Operational Noise
Slightly Better Efficiency Than Your Old System
Similar Comfort to Your Old System
Temperature Fluctuations Similar to Your Old System
Similar Humidity Control as Your Old System
Note: This is where Tip #3 comes into play. If you chose the best company (Tip 1) they may include duct modifications and other "details"  to improve performance. However, if you replace a single-stage system with a new single-stage system – know what to expect. By comparison, if you replace a single-stage system with a variable speed system you should expect extreme improvements. Assuming of course you nailed it on Tip 1 and Tip 2.
Tip 5: Clean & Maintain Your New HVAC System
One of my cars is a BMW 750i. It's fast, quiet, comfortable, and loaded with technology. It's also expensive to maintain because it requires a higher level of maintenance by specially trained technicians. My pickups and vans don't require the same level of maintenance as the BMW, however they do require regular maintenance. Even though our entire fleet and my BMW are all "newer", parts wear out and get dirty.
When buying a new AC and heating system, think about it the same way you do when buying a new car. Your responsibility and maintenance costs don't end because the car is new. You have to budget for cleaning and maintaining your new car to keep it running to the manufacturer's specifications.
Your brake pads wear out, air filters get dirty, bulbs go bad, and fluids need to be replaced regularly. None of us curse the car (or the dealership) because we knew these costs were part of car ownership. Plan for ongoing maintenance and cleaning costs when buying a new AC & heating system – because it's required from year 1 on!
Be Reasonable & Just Plan Accordingly!
Having spent 30+ years working in the HVAC industry, I've heard the following at least a hundred and one times: My unit is brand new (typically a ¼ of its life is over but who's counting) it shouldn't have broken down already. Two things to know:
Mechanical equipment breaks, it's a fact of life. Just because "a" component fails doesn't make an HVAC "system" comprised of hundreds of components; junk or "a lemon."
Just because it's new doesn't mean you can neglect it. If you do, you have nobody to blame other than yourself when things get expensive to repair.
The bottom line is: When buying a new AC and heating system, plan and budget for cleaning and maintenance every six months – forever. The better you are about it, the better your system will perform, remain efficient, and remain quiet.
Buying a New AC & Heating System near Phoenix, Arizona
If you live within 35 miles of Mesa, AZ., you live in our service area! That's a good thing since we were named the #1 HVAC Contractor in the USA by the ACCA (Air Conditioning Contractors of America). The ACCA is the very organization that "creates the standards and best practices" for home comfort system installation! Check out our specials and then give us a call to get on our schedule!