TFP White Birch Wood Gas Log Set
May 3, 2018
The TFP White Birch Wood Gas Log Set is a client favorite. Our company owners chose this fireplace upgrade for their own home. This gas log set is available in several sizes. Click on the title for more info. Click "Compare" for pricing & more!
TFP White Birch Wood Gas Log Set
The TFP White Birch Wood Gas Log Set is available in 3 widths to fit in small, medium, and large hearths. The white gas logs adds wonderful contrast to dark fireboxes, red brick, and most hearth refractory panels. For those looking for a crisp bright hearth, choose these gas logs and surround them with other bright or colorful fireplace media like fire glass. The TFP White Birch Wood Gas Logs really "pop" inside any size fireplace. 
Width options: 18-inch, 24-inch, and 30-inch.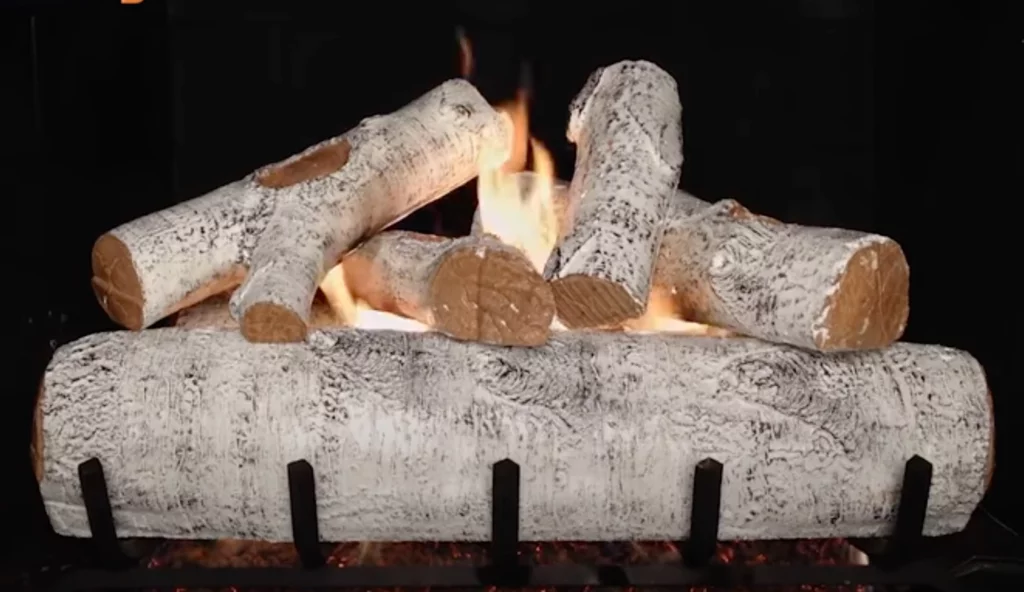 TFP White Birch Wood Gas Log Set Works With Several Burner Styles
The TFP White Birch Log Set is designed to work with one of several TFP burner pans. Our fireplace designers will help you determine which is best for your home or commercial space. Each has its own features designed to work with many different hearths and fire boxes when the existing burner is not correct for this set.
Add A Remote Control to Your Fireplace Upgrade
When we help Phoenix area homeowners with their fireplace upgrade or remodeling projects, we'll ask if you want to add a remote control. With the TFP White Birch Log Set, you have multiple options to choose from. There are multiple remote control options that range from basic on/off functionality to variable flame height control.
We Design Your Fireplace the Way You Want It
Many fireplace retailers only sell you the product itself. From there, you're on your own finding a licensed contractor who can & will install it for you. That can prove challenging in the Phoenix, AZ area as there are very few fireplace service companies like us.
We're not like the others! In fact, we install every product you see on this website. Our design skills, knowledge, and experience creating your perfect fire space is "our product". Schedule am onsite consultation with us and one of our highly-trained & experienced fireplace designers will help you find just what you need.