Bosch Air Conditioners 2021
April 27, 2021
If you're in the market for a new HVAC System in Arizona, you've most likely been hearing the name Bosch. In this article, Bosch Air Conditioners 2021, we'll review the brands entire IDS (Inverter Ducted Split) lineup (variable speed split systems). We'll also touch on their inverter driven package heat pump – the only variable speed compressor package rooftop unit made today.
Bosch IDS (Inverter Ducted Split) – What the Heck Does That Even Mean?
Bosch = brand name
Inverter = variable speed compressor (the best of the 3 types of AC compressors)
Ducted = a central air & heating system that connects to your homes ductwork
Split = ½ of the HVAC system is inside, the other ½ is outside (explained below)
If you don't know what a 'split air conditioning system' is, you're not alone even if you have one. In a nutshell, a split system is an AC condenser outside connected by refrigerant pipes to an air handler inside. If your home has an air handler or furnace in the attic, garage, or a closet – you have a split system. A split heat pump refers to a heat pump condenser outside connected to an air handler inside. Despite its name, a heat pump produces both air conditioning and heating.
Note: All Bosch IDS models are heat pumps and provide both central air conditioning & central heating.
Bosch Air Conditioners Rebranded for 2021
The 2021 lineup of Bosch air conditioners has some new model additions which we discuss further below. To avoid confusion, the already existing models, the Bosch 1.0 and Bosch 2.0 have been renamed (rebranded). I for one am delighted they renamed the models to make it easier for consumers to understand. I always thought 2.0 sounded like the next version of the 1.0, when in fact they were completely different models.
Bosch 2.0 is now appropriately named Bosch IDS Premium

Bosch 1.0 is now called Bosch IDS Plus
What's new? The Bosch Plus will be matched with the BVA20 air handler now (the same air handler used in the Bosch Premium matchup). The 1.0 was previously paired with the BVA18*
*BVA18 is being phased out but is currently still in inventory. BVA20 available as previous stock depletes. SEER ratings are the same with either air handler matchup.

And new to Bosch air conditioners lineup for 2021 is the Bosch IDS Light

 Bosch Light NEW – (GOOD), Bosch Plus (Better), Bosch Premium (Best)
When the Bosch 1.0 reached the US market years ago, it was an overnight success with both contractors and homeowners. It was far & away the best priced variable speed compressor (inverter) system on the market… and the quietest.
Three years ago, Bosch added the 2.0 (now called the Bosch Plus or IDS Plus) an even more efficient model. The 2.0 was a game-changer to say the least. The Bosch Plus competes against some of the best variable speed inverter heat pumps on the market… and wins regularly! Not only does it stack up to top name brands like Trane, Carrier, Lennox & Amana, it sells for thousands less. That is not a typo, it is literally thousands less (plural)!
Enter stage left, the Bosch IDS Light, the newest of the Bosch Air Conditioners (well, heat pumps),
The Bosch Light wasn't intended to compete with the competition's premium models. In fact, it was meant to take market share away from other brands. By offering a variable speed compressor for the price of their competitors single-stage units, Bosch intends to bring inverter technology to the masses.
About the new Bosch IDS Light – Newest of the Bosch Air Conditioners for 2021
I've written many articles about variable speed inverters, how the technology works, why it's better than 2-stage & 1-stage units, etc. If you're not already informed on the differences, I highly recommend you learn about this technology before buying a new HVAC system. Type "variable speed" into our search bar (click the magnifying glass on our home page or blog) and read away!
I believe Bosch changed the game again by introducing the IDS Light to their lineup of Bosch air conditioners. Inverter, aka variable speed compressors are by design a better mousetrap. They operate more efficiently, run quieter and most importantly provide the best comfort for the occupants of the home.
All Bosch air conditioners and heat pumps are variable speed inverters – they don't even make a 2-stage or 1-stage unit. To make the IDS Light, Bosch coupled their Bosch Plus Heat Pump condenser with a new less-efficient air handler. Why? By using a less efficient air handler they created a 15-16 SEER system that's competitively priced with others 1-stage systems. Having owned 1-stage, 2-stage, and now variable speed inverter systems myself, I can attest to the difference. I will NEVER buy anything less than a variable speed inverter for my home or office building again.
Bosch Packaged Heat Pump – The World's 1st & Only Packaged Inverter System
I moved to Chandler, AZ from Queens, NY almost 30 years ago. I was quite familiar with packaged units on the top of commercial buildings when I was an HVAC Technician in NYC. However, I'd never seen a packaged unit used in a residential home until I moved to Arizona where they are commonplace on home roofs. As rooftop packaged heat pumps aren't as common elsewhere in the US the number of options available were limited – until now!
Bosch air conditioners lineup now includes the world's first and only variable speed inverter packaged heat pump! Prior to this unit being introduced, a homeowners best option was a 2-Stage unit, like those of Lennox & Trane. Bosch however, thought homeowners with packaged rooftop units deserved a variable speed inverter replacement option and delivered the first one ever!
Read Bosch Packaged Heat Pump Review for more details and information about this rooftop or ground-mount packaged unit.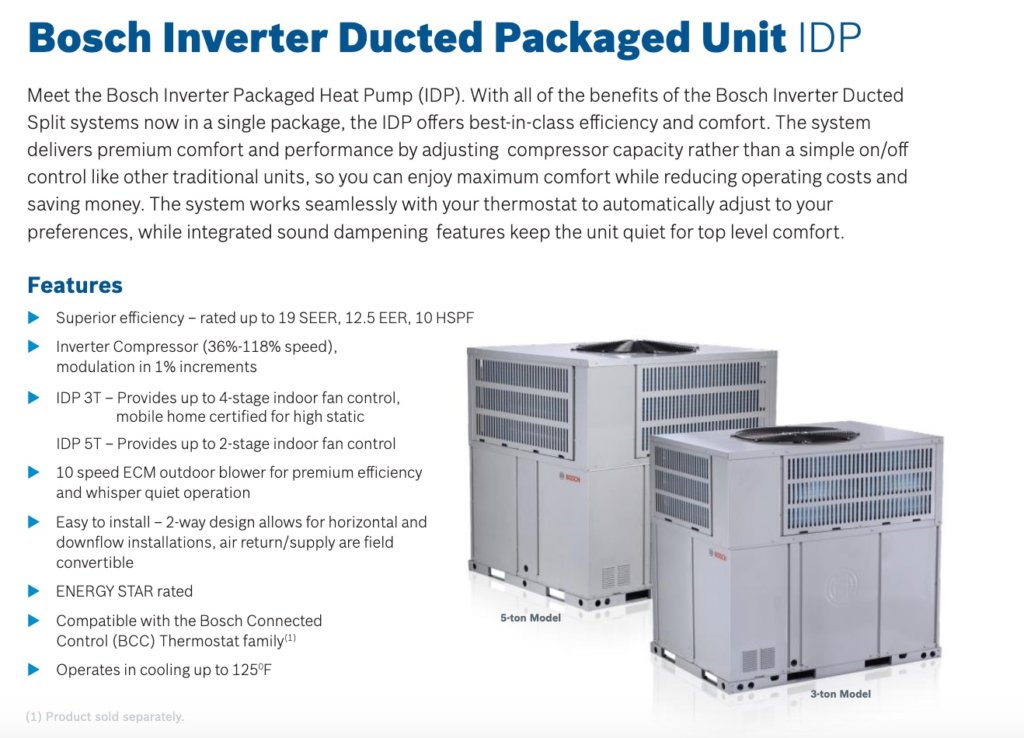 Magic Touch Sells Many Air Conditioner Brands!
If you're a new reader, there's something you should know before concluding I'm praising Bosch air conditioners just to sell them. Magic Touch sells Lennox, Trane, Goodman, Amana-Franklin, Mitsubishi and a few others. And yes, I am praising the Bosch brand as we've now installed hundreds upon hundreds of them and our clients love them. I don't get paid for endorsements and I write unbiased reviews and side-by-side comparisons on all of these brands. Frankly, I "sell" Magic Touch and the service we provide… not the brands we carry.
More importantly, we only carry brands that have a proven track record for quality, reliability, longevity and high customer satisfaction. Our other requirement is that the manufacturer or distributor provide excellent tech support and customer support. Bosch checks all of these boxes just like the other brands we carry and recommend.
Is Variable Speed for Everyone?
For the last 20+ years since founding Magic Touch Mechanical, my HVAC career has been based in Mesa, AZ. The weather in the Phoenix area is notoriously dry & hot – one of the hottest places in the USA. Therefore, while often applicable in other climates, my recommendations are based on hot, dry locations first and foremost. For years I've been advising people… if your budget allows and if your home has the appropriate ductwork to support an inverter system…it's the way to go in central Arizona.
The benefits of variable speed inverters are many. They're extremely quiet (the Bosch being one of, if not the quietest on the market), efficient, and most importantly provide the most precise comfort of any type heat pump/air conditioner.
While rare, there are applications where we would recommend a different type of unit – typically because of ductwork issues. However, even in those instances, typically duct modifications can be made (we do that too!) to accomodate an inverter system. Why do all that? – Well, by and large homeowners who switch to variable speed inverter systems report they are extremely satisfied. I'm one of those homeowners myself!
Bosch Heat Pump Installation Near Phoenix
According to Bosch themselves, Magic Touch Mechanical installs more Bosch IDS systems than any air conditioning company in Arizona. We know these products like the back of our hand and are factory-trained 'Platinum' Accredited Bosch Contractors. More importantly, we offer a Lifetime Workmanship Guarantee & 5-Star Service Guarantee on every system we install. In other words, you can have peace of mind knowing your Bosch heat pump system is installed properly by a company with a 24-year reputation for standing behind their work!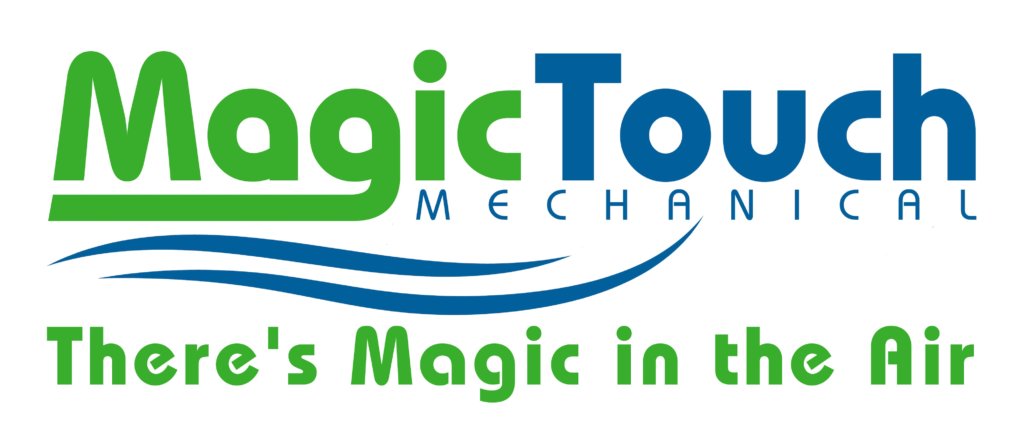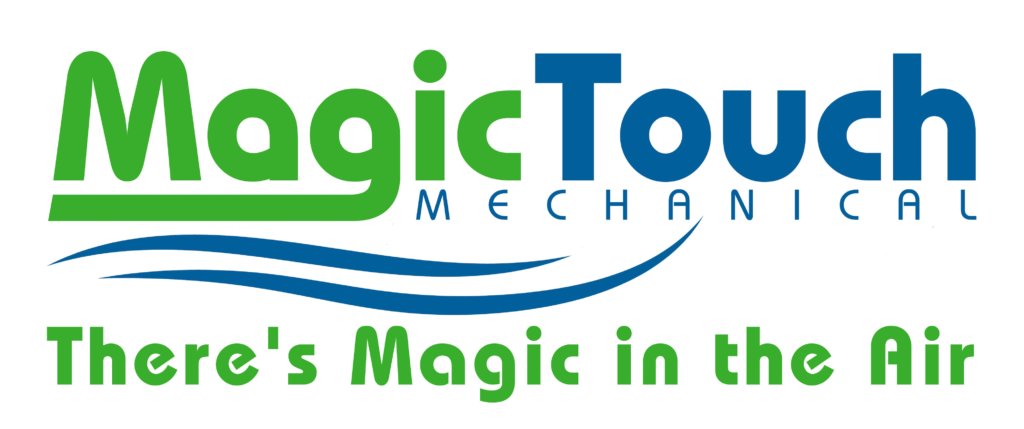 Call 7-days a week (480) 855—8789 or click to Contact Us today!


You May Also Like:
Bosch Variable Speed Heat Pump