Fireplace Service
Fireplace Service
Every hearth manufacturer recommends getting fireplace service at least once per year to assure it is operating safely & efficiently. Unlike a gas furnace, you may not even realize your gas fireplace isn't operating properly and poses a safety risk. Properly maintained, gas fireplaces are not only safe, but will provide many years of warmth and beauty to your home. The key is having a professional service company inspect, test, & clean it annually – even when not being used.
Our fireplace service technicians are NFI (National Fireplace Institute) trained to make sure your hearth is operating per manufacturer specifications. We inspect and test every component for proper combustion and to assure dangerous gasses are not entering your home. As part of your service, the technician will also inspect for gas leaks and test all safety devices.
 
Professionally Trained Fireplace Service Technicians
There are similarities between a gas fireplace and furnace, however your fireplace should not be serviced by just any technician. In fact, our fireplace service company The Fire Place is a separate division of Magic Touch Mechanical. Even our very experienced heating & air conditioning technicians must complete extensive training prior to performing gas fireplace service.
The Fire Place by Magic Touch is a proud member of the HPBA (Hearth, Patio, and Barbecue Association. Our fireplace service technicians receive regular & ongoing training from the HPBA, NFI, as well as hearth manufacturer factory training. Unlike most fireplace stores in Phoenix, we provide fireplace service even if you didn't buy your hearth from us!
Magic Touch provides service for all brands of gas fireplaces. The technician will carefully check the firebox, the ignition system, the burners, and the gas piping to see they are safe, and fuel is burning efficiently. If the technician spots any issues during inspection, he or she will let you know and inform you what repair work will help resolve the problem.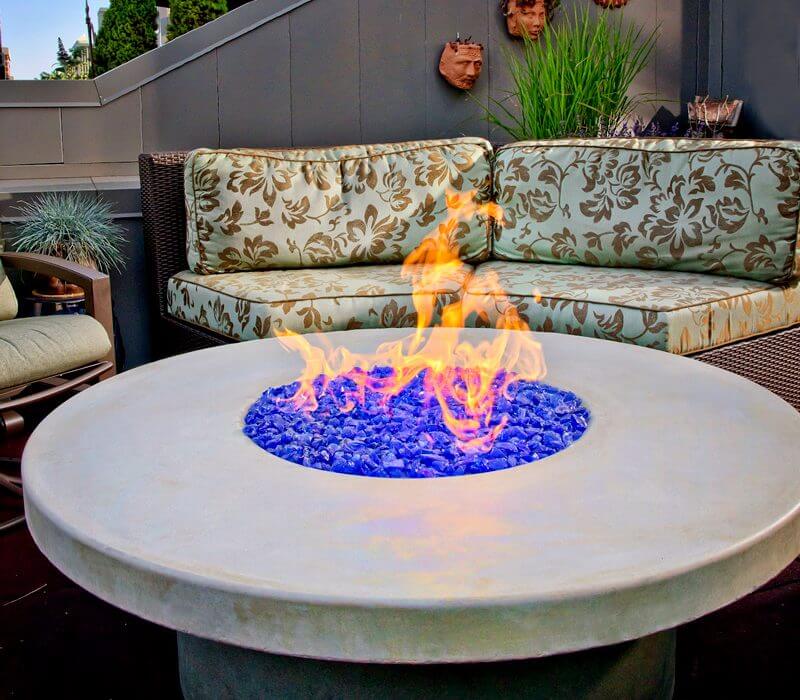 Outdoor Fireplace & Gas Fire Pit Service
Several outdoor fireplace & gas fire pit manufacturers report Phoenix, AZ as their #1 sales market in the United States! It makes sense after you consider central Arizona is practically paradise with gorgeous evening temperatures 8 months of the year. It gets just cold enough that sitting around a toasty fire for hours is the perfect way to relax & unwind.
Of course, Arizona summers and monsoon will take a toll on anything that stays outside year-round, including fire pits. The brutal summer heat combined with monsoon dust storms and rain require outdoor fireplace service before you start using it. Of course, our fireplace service techs are well-versed in all types of outdoor fireplaces & gas fire pits.
We Service Fire Bowls & Fire Features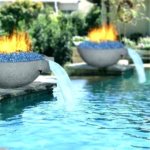 Frequently we get calls from homeowners, hotels, and restaurant managers asking if we provide fire feature and fire bowl service. Yes, we do!
Do you have a gas fire bowl on your patio or around your pool that isn't working like new anymore? Just like fireplaces & fire pits, fire bowls and fire features require service and cleaning to function properly. After all, without a gorgeous, rich fire coming out of it your fire bowl is well … just a bowl! The Fire Place by Magic Touch provides fire bowl service in Phoenix, Mesa, Chandler, Scottsdale, Gilbert, and most nearby cities.
Schedule a consultation