Heat Pumps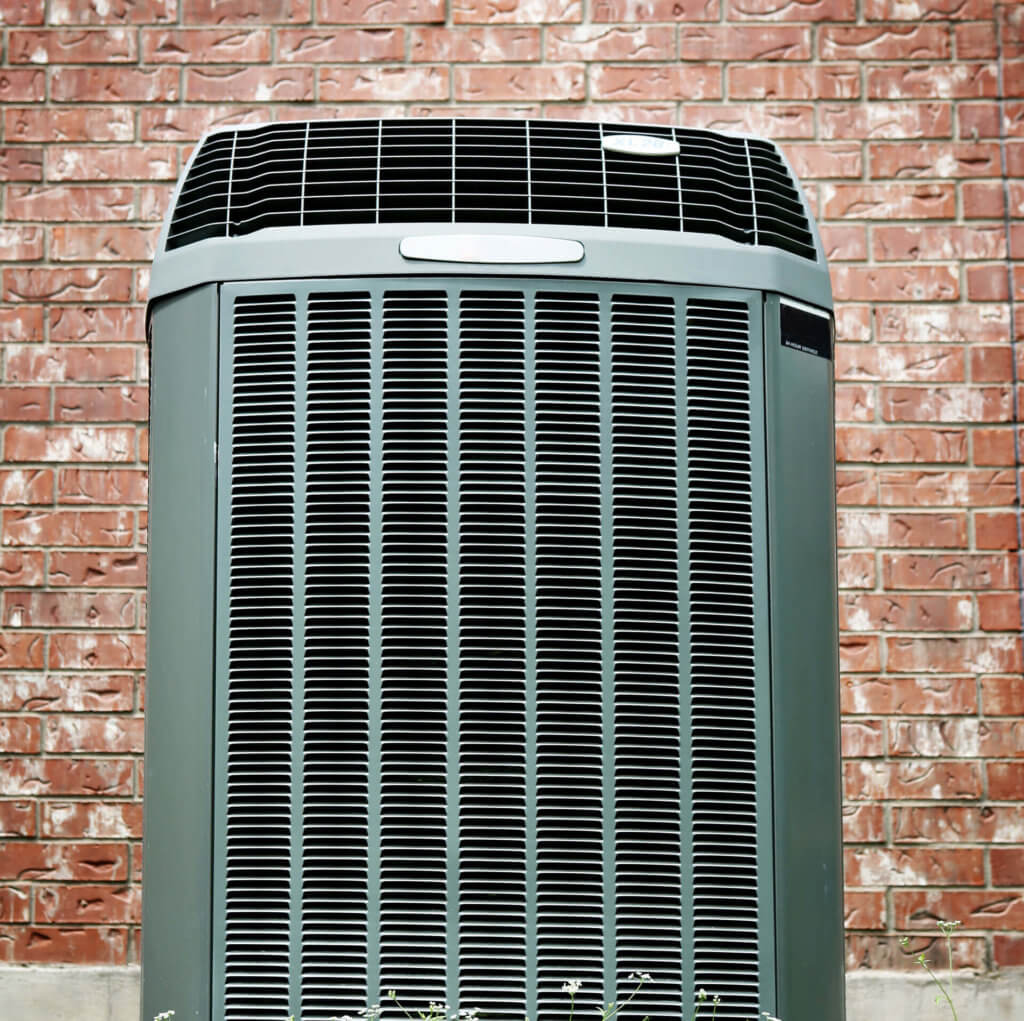 Compressor Type

Variable Speed

Efficiency Rating

up to 20 SEER / 10 HSPF

Sound Rating

as low as 55dB
Trane
Trane XV20i Heat Pump
 Trane XV20i Heat Pump
To get the most out of this split heat pump outdoor unit (the XV20i), we pair it with Trane's TAM9 or TEM8 indoor air handler. The results of which explain why this central air conditioning and heating system remains one of the most highly rated on the market. It's quiet, efficient, reliable, and has a great warranty – what's not to like!
While the Trane XV20i does not reach some of the efficiency levels of its main competitor the Lennox XP25, it does notably outshine the Lennox in some other categories which are important to the end user. Twenty-SEER isn't exactly "chump change" either!
Trane XV20i Heat Pump Efficiency Ratings
SEER (Seasonal Energy Efficiency Ratio) ratings as high as 20.o in cooling mode
HSPF (Heating Season Performance Factor) ratings as high as 10.0 in heating mode
Variable Speed Inverter Driven Compressor
While the XV20i does not reach some of the efficiency levels of its main competitor Lennox XP25, it does notably outshine the Lennox in some other categories which are important to the end user. Most importantly, the inverter driven compressor in the Trane XV20i is arguably the most impressive variable speed compressor on the market today, capable of running at many more speeds (in more precise increments) than not only the Lennox XP25, but every brand's best model on the market today.
The XV20i is one of two Trane heat pump models with an inverter-driven variable speed compressor. The XV18 heat pump (Trane's next model down) also uses this technology, and their variable compressors are widely considered the best money can buy.
The stats speak for themselves, as this compressor has a jaw-dropping 750 speeds (compared to Lennox's 65 speeds). It achieves 750 speeds by having an operating range of anywhere between 25 and 100% of its total capacity and ramps up/down in 0.10% increments. Compared to the XP25's 1.0% increments -the Trane has 10 speeds for every one of Lennox's.
Both companies claim this technology can maintain your temperature setting to within ½ a degree Fahrenheit – and we can verify that having installed hundreds upon hundreds of them. The bottom line however, is the Trane compressor is king of the hill when pitted against any competitor as far as we're concerned.
Trane XV20i Sound Levels
A "top of the line" heat pump has to be more than just reliable and efficient to truly be top of the line – it has to be considerably quieter than its counterparts.
Trane's XV20i holds the title of being the quietest heat pump you can buy with ratings as low as 55 decibels. That's about the same or quieter than the average human conversation! Every client we install this unit for says the same thing the first time they hear it (or should we say don't hear it); "Is it really running?"
Trane XV20i Fully "Communicating" Thanks to Comfort Link 2
There's no doubt that Trane's modulating compressor is the star of the show inside the XV20i, but don't close the curtain just yet!
Trane's Comfort Link 2 allows all of the system components to "talk" to each other so they automatically work in concert with each other. What that means to the home's occupants is precise temperature and humidity control. What is means to your finances is lower monthly power bills!
Nexia Comfort Link 2 Thermostats
The gorgeous full-color display on Trane Comfort Link 2 thermostats are more than just pretty. Homeowners can use the Nexia app to connect to tons of other smart home devices including door locks, lighting controls, garage door openers and more. Of course, the built-in Wi-Fi connectivity also allow you to do what air conditioner thermostat were designed to do – change temperature settings! However now you can do that from your couch or on a remote island with any smartphone, tablet, or laptop with an internet connection.
Trane XV20i Warranty Information
Another area where the Trane XV20i outshines most of its variable speed heat pump competitors is its warranty. This unit comes with a full 12-year compressor warranty one-upping the Lennox XP25 by a full two years, and the Bosch BOVA by one full-year*.
Other functional parts in the Trane XV20i are covered by a full 10-year warranty (requires registration).
*Bosch variable speed heat pumps come with an 11-year compressor warranty only when installed by an ABC (Accredited Bosch Contractor) like Magic Touch Mechanical.
Trane XV20i Summary
We've been fans of Trane's premium heat pumps and air conditioners for the two-plus decades we've been providing HVAC Service in Phoenix, AZ. In fact, our walls and awards curios are filled with plaques and trophy's for leading the market in installations of these models. Many of the Trane XL19i dual-compressor units and variable speed air handlers we installed in customer homes 20-years ago are still running well today!
The XV20i may be slightly less efficient than the Lennox XP25, but not by much – and the 750 "speeds" its compressor can run at, crushes the XP25's 65-speeds.
If you want a durable, reliable, efficient heat pump that's so quiet you'll have to put your ear to it to check – the Trane XV20i should be on your shortlist.
Are You Interested in Trane XV20i Installation?
Choosing a new cooling and heating system is a 10-15 year plus commitment (unless you choose the wrong installing company). We work in thousands of homes around the Phoenix valley each year and unfortunately see the discomfort, aggravation, and expense their owners deal with when the whole "system" was designed and installed improperly.
Aside from things like free maintenance, an ACCA approved Manual J load calculation, optimized airflow design, and more, there are many things that set a Magic Touch Mechanical installation apart from the others: What's Included With This Installation?
Schedule a Free home evaluation & system design and compare units & prices side-by-side.
Other Products to Consider
Lennox XP25
Bosch BOVA
Mitsubishi MXZ