Gas Fireplaces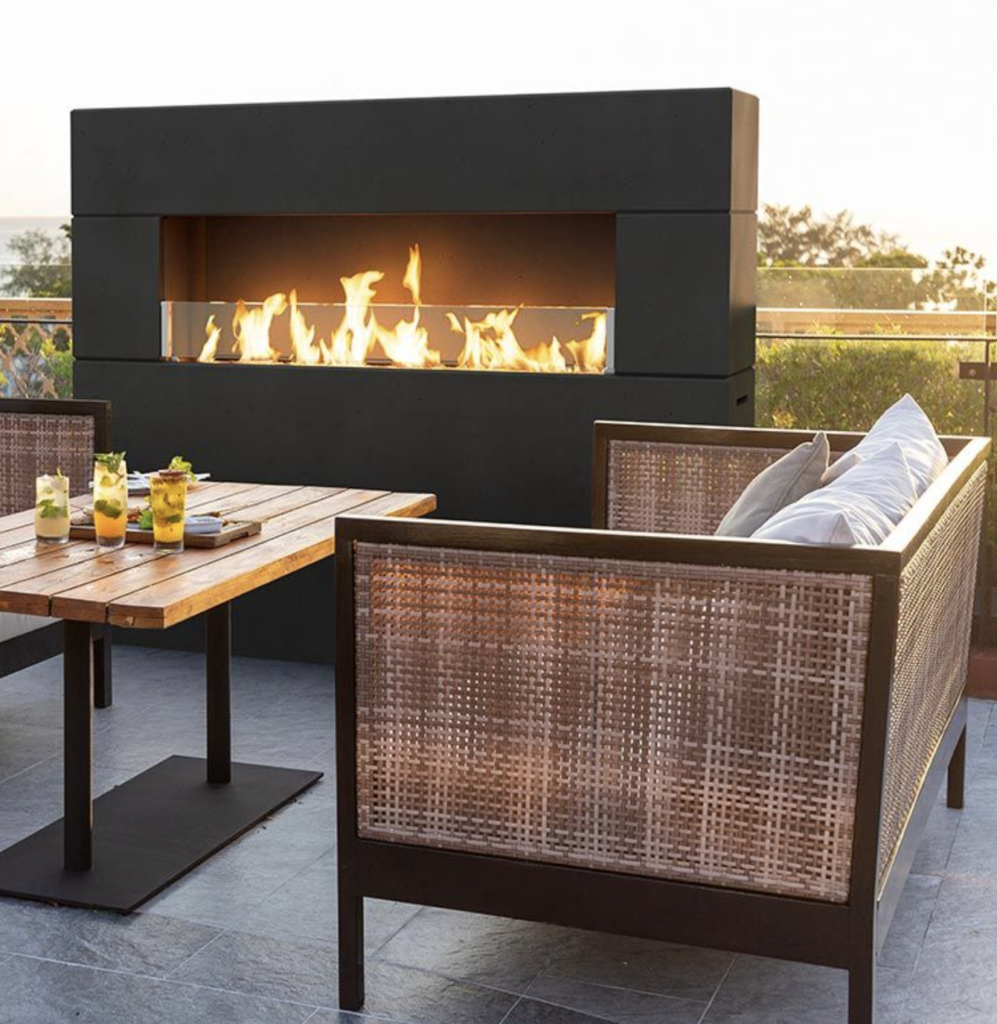 Outdoor Gas Fireplaces
The Fire Place by Magic Touch helps clients build their perfect outdoor fire 'space'!
Outdoor Gas Fireplaces Freestanding & Built In
Freestanding outdoor gas fireplaces are the most popular type with The Fire Place by Magic Touch residential & commercial clients alike. However we can also help Phoenix area home & business owners looking for a built-in fireplace. Popular in homes in Chandler, Gold Canyon, & Fountain Hills, custom home builders often include built in outdoor gas fireplaces in courtyards, patios, & pool walls. We not only install new outdoor gas fireplaces, we can help homes & businesses looking to replace, repair, & maintain their existing equipment.
Pro Tip: Did you know we can also help upgrade or remodel your existing outdoor fireplace? From converting a match-lit outdoor gas fireplace to remote control or bluetooth, to installing new burners & valves, we can help. Do you want to give your outdoor gas fireplace a completely new look? Ask us about our fireplace modernization packages available for both residential & commercial fireplaces.
Traditional, Contemporary, or Modern – You Choose
The demand for unique outdoor gas fireplaces in the Phoenix area has exploded in the last decade. Just as there are hundreds of options when selecting an indoor fireplace, outdoor gas fireplaces come in all shapes & sizes. With plenty of options to choose from, we're sure we can find the perfect addition for your backyard, patio, courtyard, or commercial space.
For those who prefer a more traditional look, there are plenty of masonry style gas outdoor fireplaces with and without chimneys. Looking for something ultra-chic, minimalist or modern? We have a few that are sure to fit the bill!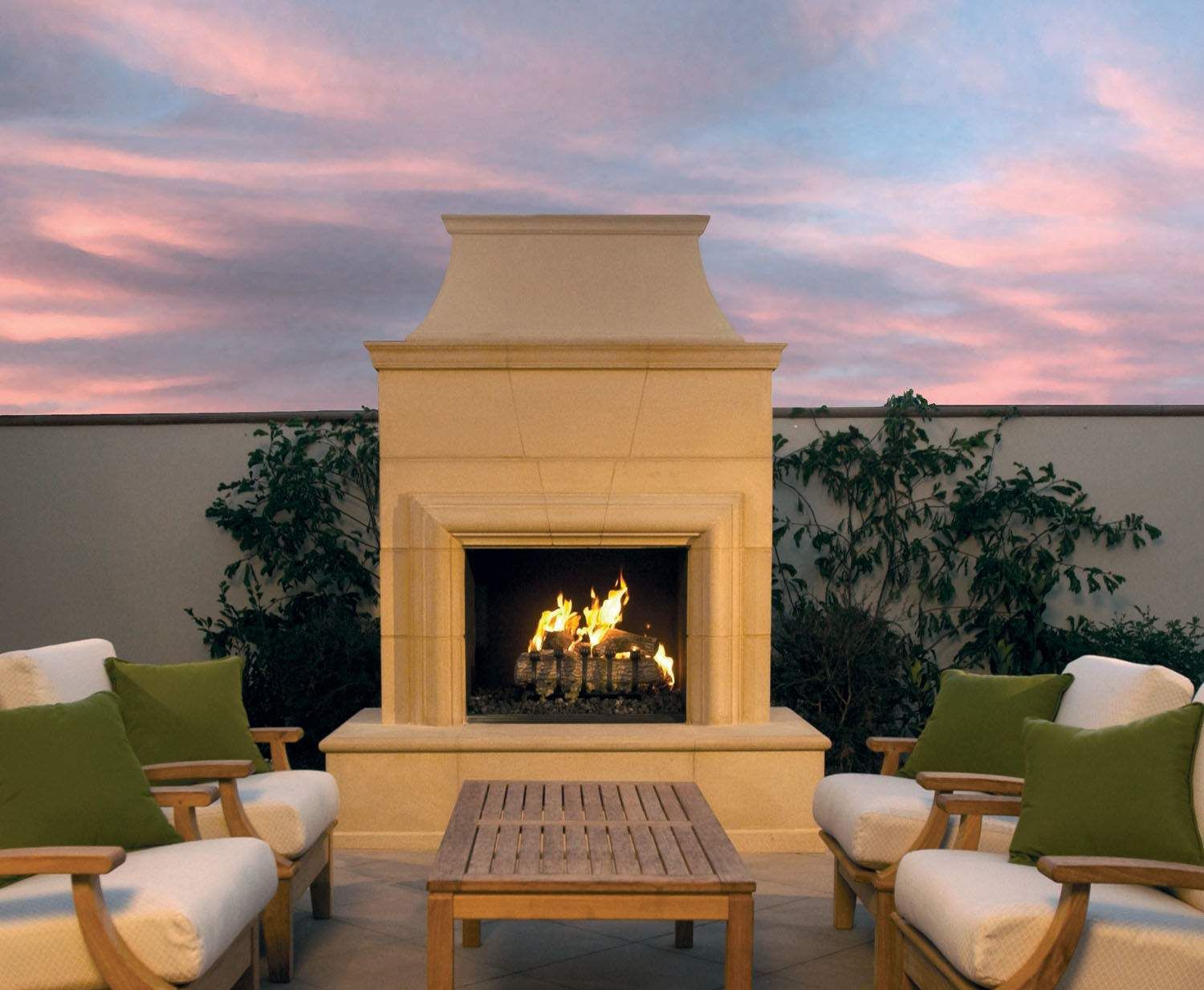 See Through Fireplaces For Your Patio or Backyard
See through outdoor gas fireplaces can be used in creative ways to help break up a space into two or more spaces. For example, a commercial business can use see-through fireplaces to add more seating "near the fire." Many homeowners choose see through fireplaces not only as a gathering place for entertaining, but also to add architectural interest to their backyard design. Using a see through fireplace to "picture frame" a view, or special landscaping feature is another great use of these outdoor fireplaces.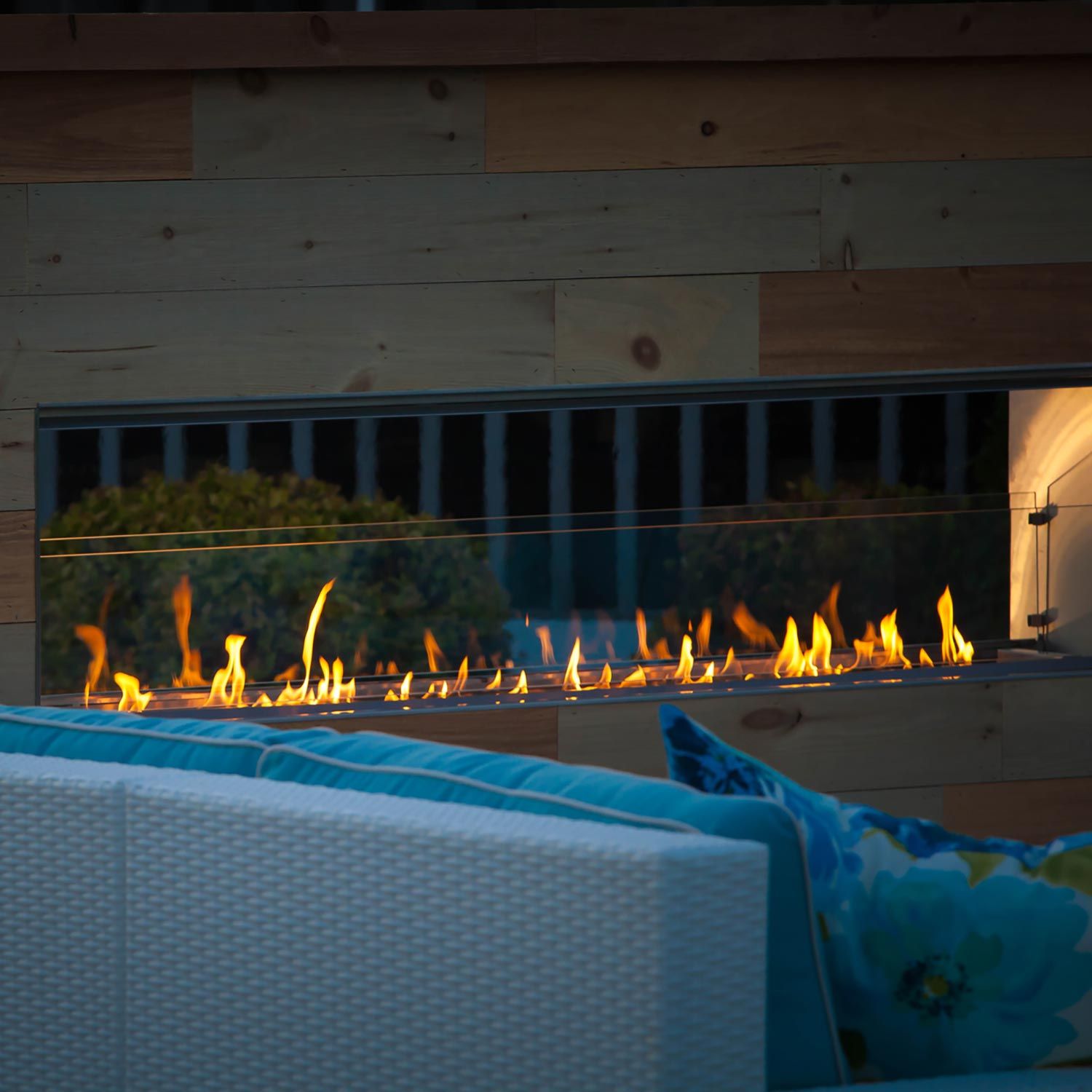 Outdoor Gas Fireplaces – Propane or Natural Gas
Even if you live in a community without natural gas you can still have a stunning gas fireplace. The Fire Place by Magic Touch serves communities throughout the Greater Phoenix area that don't have natural gas. Not having natural gas is not a dream-killer , we have many options that run on propane. From large refillable tanks that can be installed above or underground, to small exchangeable tanks, many Phoenix residents use propane fireplaces.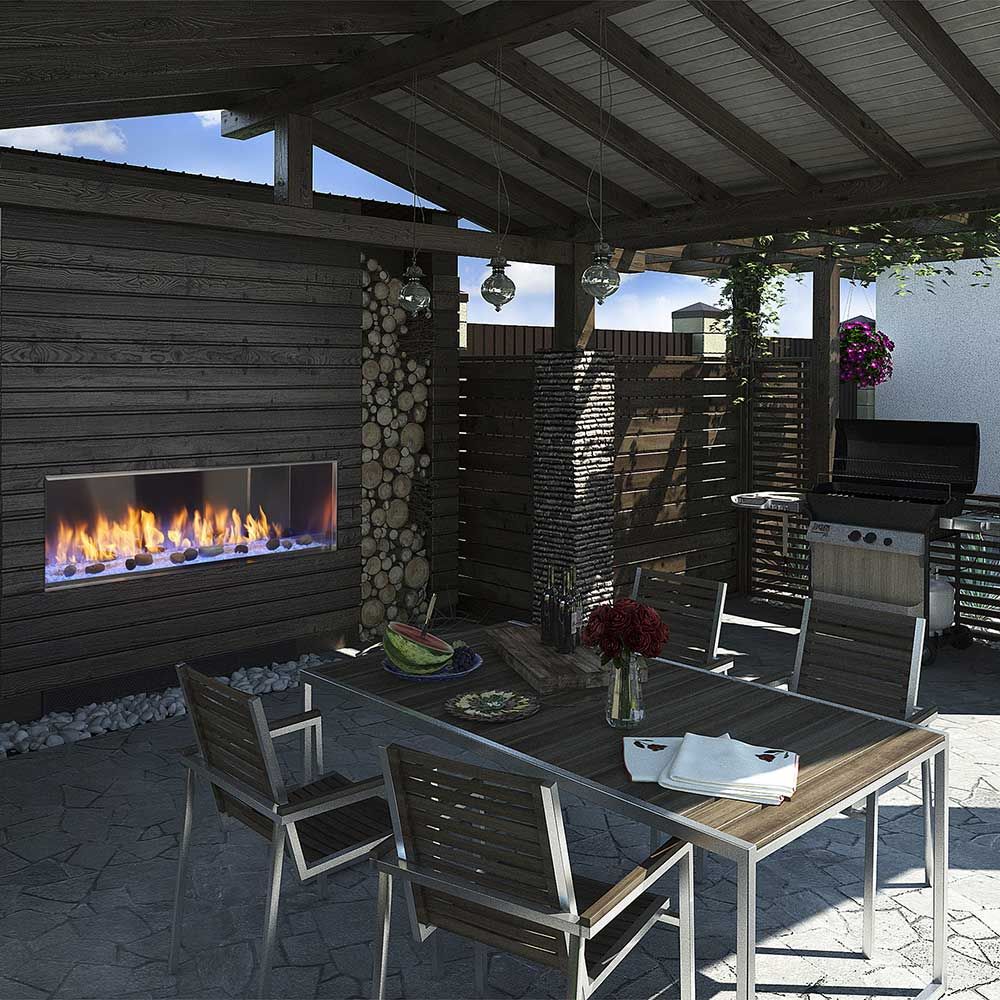 Vented & Vent Free Outdoor Gas Fireplaces
These patio & backyard fireplaces are available in both vented & vent free configurations. We'll help you determine which is best for your application after reviewing the location, your style, and budget. We love the fireplace design and helping our clients make their backyard dreams come true. We work with our commercial clients to ensure guest safety, ease of use, and trouble-free maintenance & operation are factored in to the design.
Outdoor Fireplace Installers in Phoenix & Nearby Valley Cities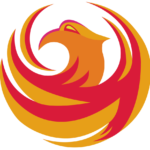 Contact us to help plan your outdoor fireplace design & installation anywhere in the East or West Valley and outlying areas. The team at The Fire Place by Magic Touch has been helping Arizona businesses & homeowners with their fireplace & fire pit projects for almost 27 years! And remember, you'll never have to worry about "no burn" days again when you have a gas fireplace! You won't have to carry firewood or check the wood pile for spiders and scorpions before reaching into it. Your clothes won't smell like smoke and neither will your patio furniture. But, perhaps the best part is … you can turn your fireplace on and off with the press of a button or flip of a switch!
Do you need a highly rated fireplace service company to repair your existing outdoor gas fireplace? The Fire Place by Magic Touch offers fireplace repair service, maintenance, cleaning, and remodeling throughout Phoenix. Get in touch with us today and see why we're the highest rated fireplace company in Arizona!