Air Conditioners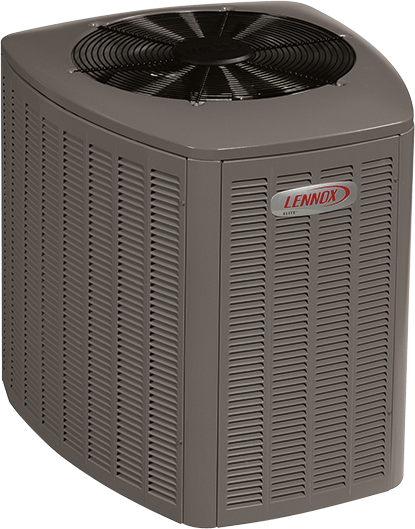 Compressor Type

Two-Stage

Efficiency Rating

up to 17.20 SEER

Sound Rating

as low as 74dB
Lennox
Lennox XC16 Air Conditioner
Lennox XC16 Air Conditioner
The XC16 is the little brother of Lennox's premium two-stage air conditioner the XC21. The Lennox XC16 is a great choice for anyone considering a 2-speed cooling system whose budget doesn't allow for the XC21. While not quite as silent or efficient as its sibling, the XC16 is a great value for the price – not to mention it's a Lennox!
Lennox XC16 Efficiency Ratings
Efficiency ratings as high as 17.20 SEER (Seasonal Energy Efficiency Ratio)
When Lennox first introduced this models predecessor, the XC21, it was a game changer in the HVAC industry. Then and now it's still the most efficient and quietest two-stage air conditioner money can buy. It's a great unit and comes with a price tag that matches its capabilities.
Lennox Premier Dealers like Magic Touch Mechanical told the manufacturer what the market really wanted. A 2-speed AC unit at a more affordable price point! Lennox answered the call with the XC16. Since then we have installed too many of these units to count! Customers love that they can have the comfort and efficiency a two-speed AC provides, and the high efficiency ratings that equal lower cooling costs.
Two-Speed AC Compressor
The Lennox XC16 is powered by a Copeland dual-stage compressor like the one found in the XC21. Having a low speed in the morning and after the sun sets, and a high speed for the heavy demand of a hot Phoenix, AZ summer day just makes sense. HVAC contractors need to size and design our central air conditioning systems here to deal with 110+ degree weather for several months. However, all that capacity is too much when it's only 90 degrees and that energy is wasted – costing you money.
Several of us here at Magic Touch Mechanical own this exact model, and we also have one on our main office in Mesa, AZ.
Lennox XC16 Operating Noise Level
Sound levels are measured in decibels (dB). The Lennox XC16 was measured to run at levels as low as 74dB.
By now you've probably noticed two things about this website; we sell a lot of different brands, and we tell it how it is! We don't work for Lennox, Trane, Carrier or any other manufacturer for that matter – we work for you! That said, we do wish the XC16 was a few decibels quieter.
Don't get us wrong, 74 decibels is still considered "moderately quiet" if you look at most decibel charts, and it's by no means "loud". However, Lennox has a reputation for having some of the quietest equipment on the market and we wish this model was one of them. Are we being too picky?
Lennox XC16 Factory Warranty
We'll register your new Lennox XC16 for you when you choose Magic Touch as your HVAC contractor. New AC Systems require product registration within 60-days of being installed. Not all AC companies register the warranty for you! If you are not in our service area (the entire Greater Phoenix area) make sure to register your new equipment yourself to avoid coverage lapses or denials.
The XC16 comes with a 10-Year limited parts and compressor "box" warranty when registered. If not registered in 60-days, coverage is cut in half to only 5-years parts.
Lennox XC16 Summary
As mentioned earlier, several of us here at Magic Touch Mechanical own this air conditioner on our own homes. We also have the XC16 at our main offices in Mesa (as well as a Lennox LRP16 package unit and some Trane equipment). Reason being, the XC16 is a good "middle of the road" unit that is solidly built, durable, efficient, and reasonably quiet. Two-stage cooling is worth the extra money upfront in our opinion and the return on investment is relatively quick. More importantly, 2-speed compressors keep the space more comfortable – the most important job of an air conditioner!
Are You Interested in Lennox XC16 Installation?
Choosing a new cooling and heating system is a 10-15 year plus commitment (unless you choose the wrong installing company). We work in thousands of homes around the Phoenix valley each year and unfortunately see the discomfort, aggravation, and expense their owners deal with when the whole "system" was designed and installed improperly.
Aside from things like free maintenance, an ACCA approved Manual J load calculation, optimized airflow design, and more, there are many things that set a Magic Touch Mechanical installation apart from the others: What's Included With This Installation?
Schedule a Free home evaluation & system design and compare units & prices side-by-side.
Other Products to Consider
Trane XL18i
Lennox XC21
Mitsubishi MXZ