Heat Pumps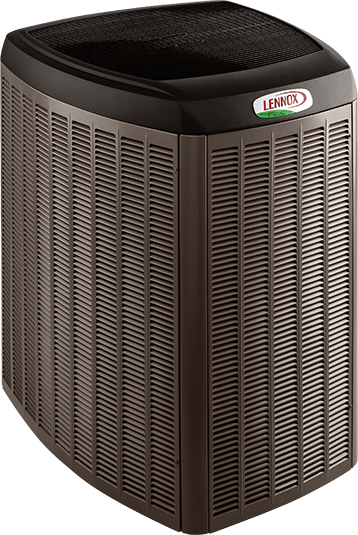 Compressor Type

Single-Stage

Efficiency Rating

up to 18.50 SEER / 10.20 HSPF

Sound Rating

as low as 65dB
Lennox
Lennox SL18XP1 Heat Pump
Lennox SL18XP1 Heat Pump
Of the three Lennox product families Merit, Elite, and Signature, only models with "best in class" achievements earn the Dave Lennox Signature. The Lennox SL18XP1 earns that status in not just one, but two separate categories. Not only is it more efficient than any other brands 1-speed heat pump, it's also quieter than the rest!
Lennox SL18XP1 Heat Pump Efficiency Ratings
SEER (Seasonal Energy Efficiency Ratio) ratings as high as 18.50 in cooling mode
HSPF (Heating Season Performance Factor) ratings as high as 10.20 in heating mode
A single-stage heat pump reaching efficiency ratings as high as 18.50 SEER and 10.20 HSPF was unheard of before the Lennox SL18XP1 was revealed. Typically we only see these types of ratings in variable speed heat pumps and some two-stage models.
Tried and True Single-Stage Compressor
Just as the name implies, a single-stage compressor is either on or off. In most cases, that means it will not run as efficiently as a multi-speed or variable speed heat pump will. Not so in the case of the new Lennox SL18XP1. This single-stage compressor is equally, or in some cases more efficient than some of its competitors best models.
To the end user that means lower utility bills without having to sacrifice comfort with higher than desired temperature settings. Go ahead and freeze the place out if you want to because it won't have to break the bank!
On average, you can expect an approximate 45% energy savings from this unit as compared to an older 10-SEER heat pump.
Lennox SL18XP1 Sound Ratings
Is it running right now? You'll find yourself actually asking that question when you own the SL18XP1 because it's really just that quiet! Sound levels are measured in decibels (dB). A normal conversation between two people standing next to each other measures approximately 60-65db. The Lennox SL18 measures as low as 65dB. In other words, you wouldn't have to raise your voice much to talk to someone standing on the other side of it!
Lennox SL18 Dual-fuel Capability
The SL18XP1 can be paired with a Lennox furnace and coil as opposed to a heat pump air handler giving you the option of using either the electric heat pump or a gas furnace for heating in the winter.
Lennox SL18XP1 Factory Warranty
When installed with an AHRI (Air Conditioning, Heating, and Refrigeration Institute) Certified matched air handler, the SL18XP1 is covered by a 10-year limited parts, coil, and compressor warranty. Like all Lennox products (and competitors), the equipment must be registered with the factory within sixty-days of installation.
When Phoenix and Mesa, AZ area residents hire Magic Touch Mechanical to install their new heat pump system, we take care of registration. Note: It is the homeowners responsibility to register the warranty. If you are not fortunate enough to live in Arizona and can't hire us to install your unit -make sure you register right away!
Lennox SL18XP1 Summary
We sell many different heat pump brands and models because we believe our clients want options. In other words we can speak in unbiased terms about not only the brand but the model. That said, we think the SL18XP1 raised the bar so high it's like a challenge to their competitors.
The SL18 is a work of art. It is almost ridiculously quiet – something usually reserved to only variable-speed heat pumps. It is ultra-efficient rivaling some other brands best equipment. And, it's a Lennox!
If we had to say anything negative about this model it would be its initial price tag. Not to say it doesn't bring the value for the price to the party because it definitely does. However, in this price range you may be able to get into a two-stage or possibly even a variable-speed heat pump.
Are You Interested in Lennox SL18 Installation?
Choosing a new cooling and heating system is a 10-15 year plus commitment (unless you choose the wrong installing company). We work in thousands of homes around the Phoenix valley each year and unfortunately see the discomfort, aggravation, and expense their owners deal with when the whole "system" was designed and installed improperly.
Aside from things like free maintenance, an ACCA approved Manual J load calculation, optimized airflow design, and more, there are many things that set a Magic Touch Mechanical installation apart from the others: What's Included With This Installation?
Schedule a Free home evaluation & system design and compare units & prices side-by-side.
Other Products to Consider
Trane XL18i
Bosch Variable Speed Heat Pump