Gas Fireplaces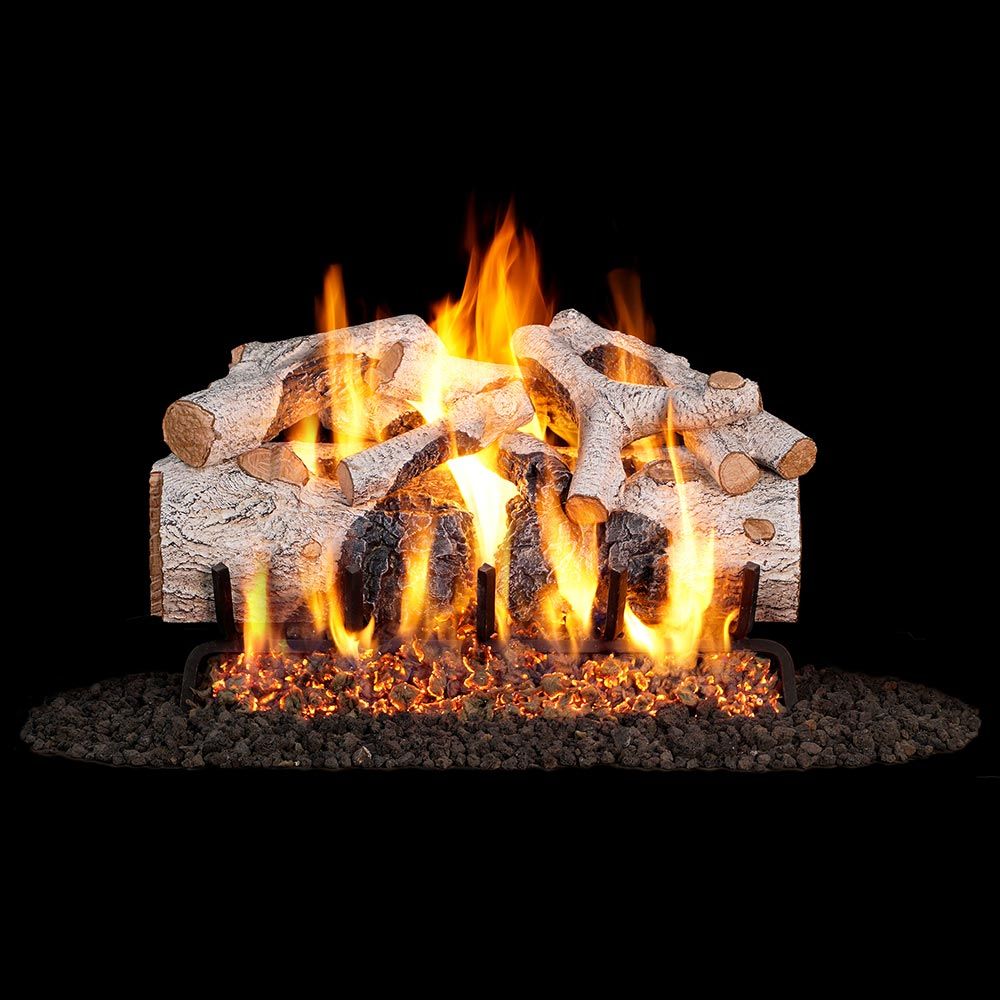 Gas Log Sets
Gas Log Sets of All Types & Sizes
Gas log sets have come a very long way in recent years and look more realistic than ever. The latest gas logs have gas lines inside of them to replicate the look of a smoldering log. Even we did a double take when we first saw them. It's hard to describe just how real they look until you see them in person. That's saying a lot considering we've been installing & repairing gas log sets for over 1/4 century in Arizona.
There are many types of gas logs on the market today so we're able to help thousands of Phoenix area homeowners & businesses find the perfect set for their gas fireplace. From charred oak to white birch, there are dozens of realistic gas log sets available today. New gas logs completely transform the look of your hearth and make your fireplace the "showstopper" centerpiece of any room. Gas log sets come in various sizes from small to large and suit a wide variety of venting types. Ready to transform the look of your indoor our outdoor fireplace with new gas logs? We're ready to make it happen for you!
Schedule one of our experienced fireplace technicians to visit and show you personalized options for your gas fireplace today!
Vented or Vent Free Options
The type of fireplace you have determines venting requirements needed when replacing or installing new gas logs. Our highly-trained gas fireplace service technicians can determine what you need and show you all available options.
It's very important to verify the right gas log set is chosen for your fireplace. Installing the wrong type can lead to a very dangerous situation. Unlike wood-burning fireplaces which can accept various types of wood, gas hearths should only be worked on by a professional. Even the wrong placement of the logs can create a potential fire hazard or introduce poison gases into the building. Don't worry though, you've already found the top-rated pros in Phoenix. Just contact The Fire Place by Magic Touch and we'll take care of everything, safely!
Replacing a Gas Log Set with a New One
If we're replacing an older, outdated, or broken gas log set, your entire project can typically be completed in just one day! Replacing gas logs includes more than just the logs themselves when selecting a different style. Usually, it requires a new gas burner and grate to accommodate the new set. Depending on the brand, age, and style, of your fireplace or insert we may also have to replace or update your ignition system and gas valve.
This is a good time to consider updating your gas fireplace with safer & more modern technology. For example, if you currently light your fireplace with a match or have a standing pilot (always on), you may want to upgrade. Rather than a match-lit fireplace, we can install a switch, push-button, or even a remote control. Many fireplaces can even be controlled via an app or smart home device such as Alexa.
Standing pilot lights (when the pilot is always lit) have their pros and cons. Perhaps the biggest con of owning a fireplace with a standing pilot is how wasteful they are. Depending on the cost per Therm (fuel costs) and type of fuel used (natural gas or propane), your "always on" pilot may be costing you up to $160 per year in wasted energy.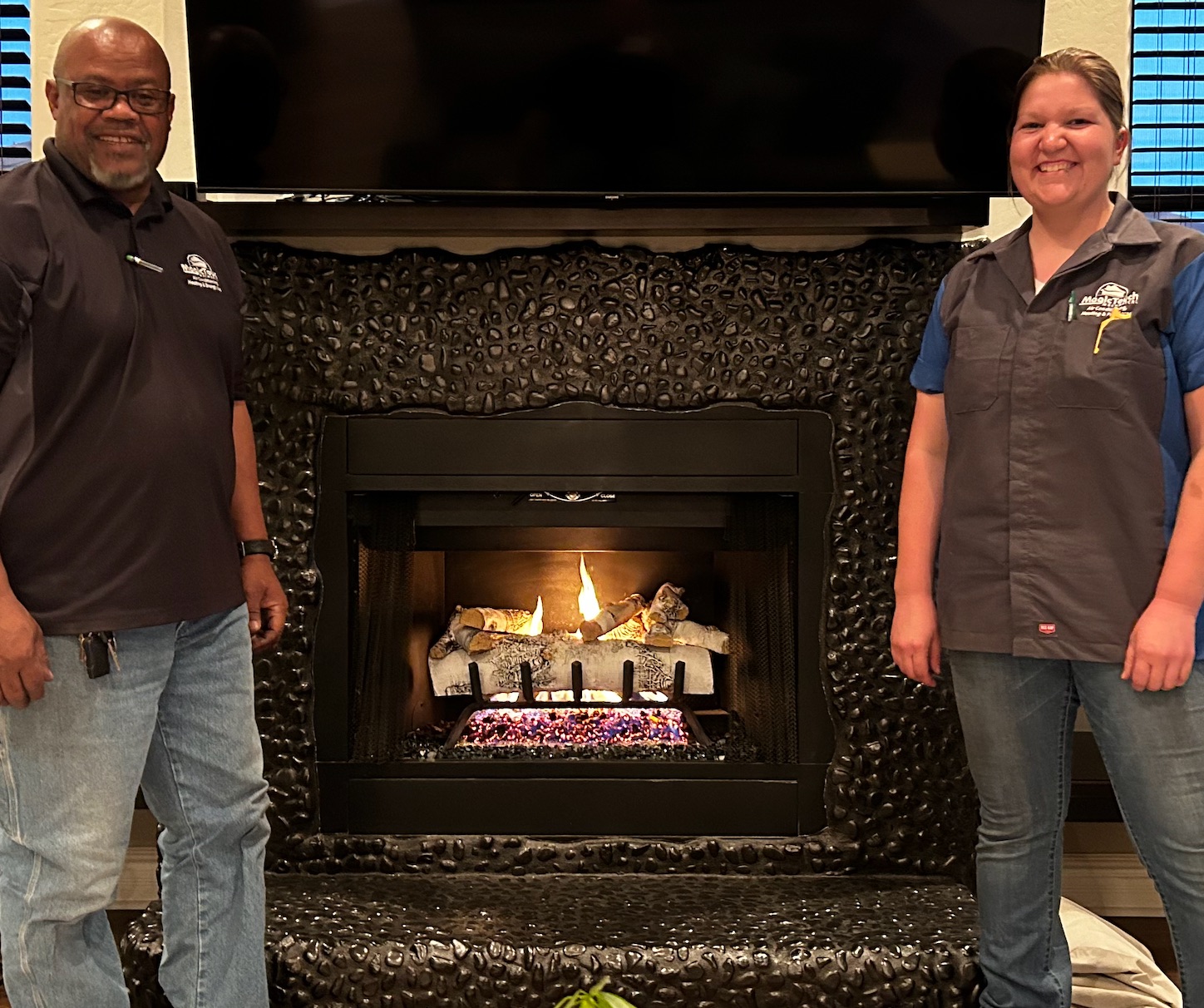 Installing a Gas Log Set in a Wood Burning Fireplace
Did you know you can install a gas log set in a wood-burning fireplace aka wood-to-gas fireplace conversion? As you may have guessed, every home & fireplace is unique so each have different requirements, but it may be an option for your fireplace. The Fire Place by Magic Touch has completed many wood to gas fireplace conversions throughout Arizona since 1997. Other than the mess and hassle of cleaning a wood fireplace, there are a number of reasons to consider converting to a gas log set.
Gas fireplaces can be used 24/7/365 because Arizona "no burn" days do not apply to gas fireplaces.

Wood burning fireplaces are responsible for more house fires than any other type of fireplace. Installed properly gas fireplaces are much safer than solid fuel fireplaces.

Gas burns cleaner than wood meaning it's healthier for both your indoor air and outdoor air.

Burning embers from wood fireplaces can "pop" and shoot outside of the fireplace leading to property damage or personal injury. Gas fireplaces do not eject burning embers.

Gas fireplaces are off when turned off and can be left unattended. Wood burning fireplaces can smolder for hours, even overnight and should never be left unattended.
Not sure where to start in making your existing wood fireplace into a gas fireplace? You've already started … click here to schedule an appointment.
Fire Glass, Decorative Rock, Fire Balls, & Fire Shapes
In the hearth industry, we refer to the decor inside your gas fireplace insert as the "media". Gas logs – the more "traditional" look are still the most popular with The Fire Place by Magic Touch clients. However, you have many options nowadays that were not available years ago. If you prefer the look of colored fire glass, fire balls (cannonballs), there are several options available from different manufacturers. All of these media options are available depending on the set chosen. 
We know it sounds strange calling fire glass and other forms of fire art, a "log set," but many manufacturers do. These "log sets" can be customized to your personal taste and to match your personal style and color pallete.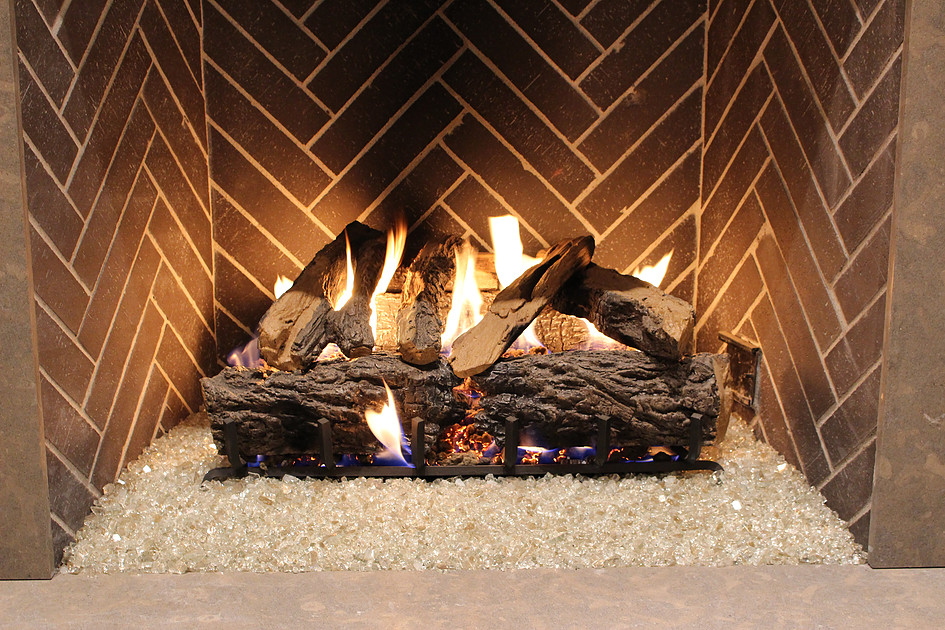 Experienced Gas Log Set Install & Repair in Phoenix
If you've read any of our blog posts, you know we post many DIY and how-to type articles for our readers. Many people are very handy and capable of taking on DIY projects & repairs around their home. Many of our commercial fireplace clients, (like some of the hotels & resorts we complete fireplace services for) have extremely knowledgeable maintenance people. However, there's a lot to know when it comes to installing gas log sets. What you don't know can & does cause serious property damage, injury, or loss of life every year. Always hire a professional contractor with gas fireplace specific training, knowledge, and experience for a project like this.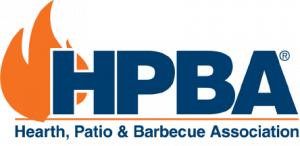 Our fireplace service technicians at the Fire Place by Magic Touch receive ongoing training from organizations like NFI (National Fireplace Institute), HPBA (Hearth, Patio, and Barbecue Association), and others. We also provide hundreds of hours of in-house training for our technicians on how to specify, maintain, install, and repair, all types and models of combustion appliances & electro-mechanical equipment.
If you need maintenance, repair, installation, or replacement of your gas logs, contact the team at The Fire Place by Magic Touch – you'll be glad you did!