Gas Fireplaces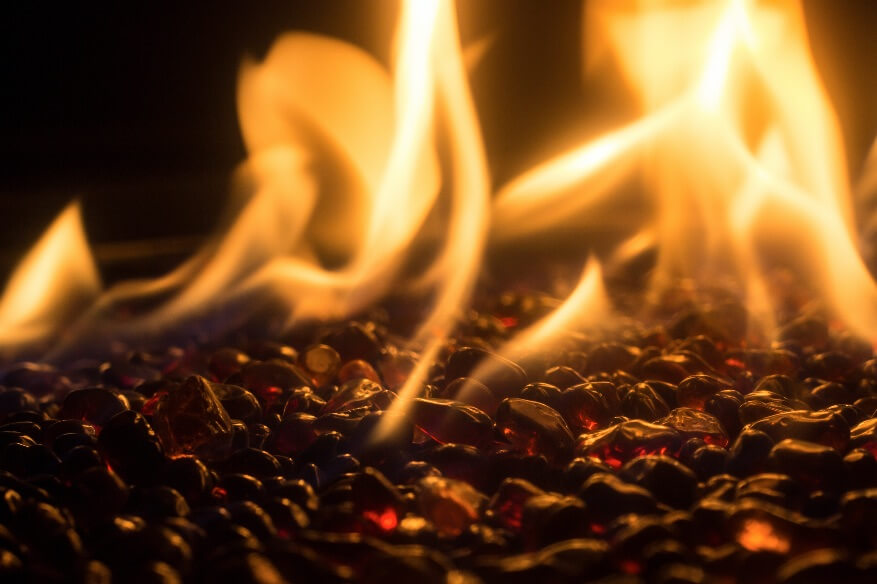 Gas Fireplace Hidden Burner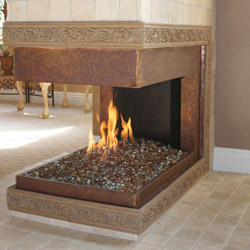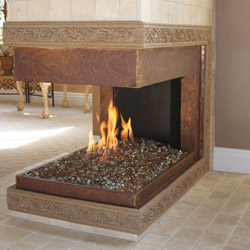 All the cool kids are doin' it! 
We've helped hundreds of clients transform their gas fireplaces and fire-pits from "the same as the house next-door", to – "It's the best home improvement we've ever made!" What we love most is the reactions we get when it goes from the pretty picture in a catalogue to actually being a whole new look for your living room. In fact, as the saying goes, a picture really can't do it justice.
We love the look of the stainless pans and have installed some gorgeous gas logs, but the simple beauty of the Gas Fireplace Hidden Burner is a crowd favorite.
How Does a Gas Fireplace Hidden Burner Work?
We start by removing all of the existing burners, gas logs, burning embers, etc. from your fireplace. We then clean the inner walls of your firebox or insert. Once we have a clean canvas to work from, we install a stainless-steel burner with two rows of burner tubes to distribute flames throughout the fireplace. (If chosen this is when we would install upgrade options chosen like remote controls, push button igniters, and available safety devices.)
After completing the installation, making all gas connections, flue adjustments, leak-testing and other geeky heating technician stuff to make sure everything is functional and safe – we cover up our beautiful work with equally as beautiful, fire glass! Choose from glimmering blues, golds, greens, reds, clear, white, black, mixed or whatever other colors match the look you're going for! You can even create your own mix or pattern.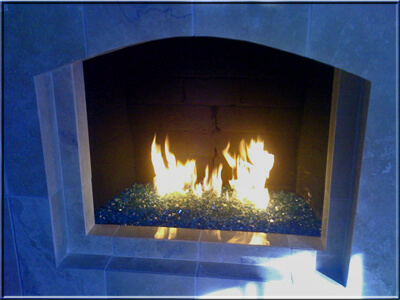 Gas Fireplace Hidden Burner Modernization
None of the other gas appliances we install every day get quite the same "ooh's & ahh's" when we're finished as our gas fireplace modernization remodels do. We get it, furnaces aren't pretty, they're just functional. A great fireplace on the other hand – that's something you can show off while it keeps the room toasty warm.
This gas fireplace restoration typically includes:
1 stainless-steel, dual-tube, hidden gas fireplace burner
Up to 50-pounds of 1/2″ or 1/4″ fire glass (up to 6″ deep)**
Over 80 gorgeous fire glass colors, types and size options! Choose your favorite here.
Removal of existing gas fireplace burner, log-set, silica, lava rock, and ancillary materials
Basic firebox cleaning
One new gas flex connection line
Misc. gas fittings
All labor & materials
*Optional upgrades including; gas fireplace remote controls, push-button igniters, and upgraded fire glass types can be purchased for an additional investment.
**Additional fire glass must be purchased for larger fireplaces and fire pits. Our fireplace technicians will determine the quantity needed for the depth desired based on the shape and dimensions of your fireplace or fire pit.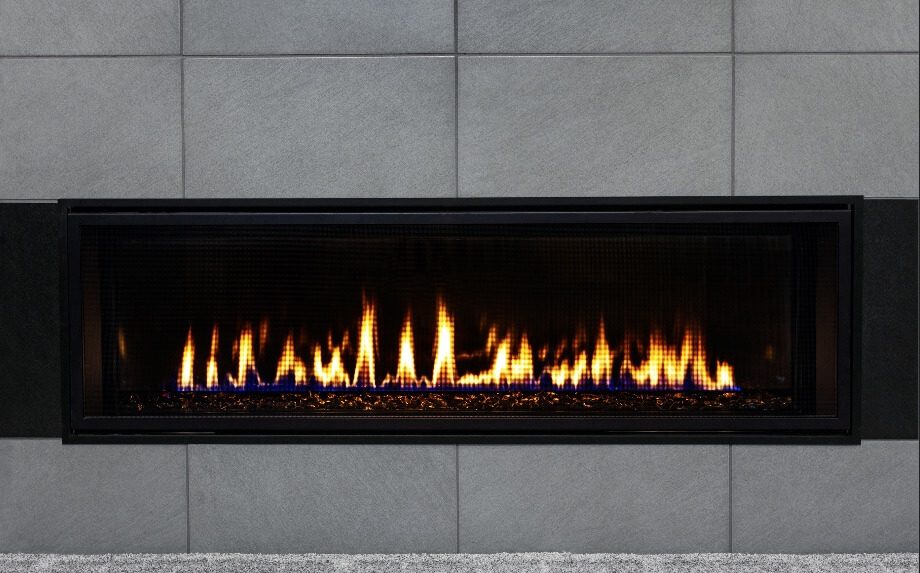 Gas Fireplace Hidden Burner Dimensions
Gas fireplace hidden burners are sized by length. Available sizes: 12″, 18″, 24″, 30″, 36″, and 48″

Round hidden burner pans are also available for outdoor fire pits (contact us for more information)
Gas Fireplace Hidden Burner Installation Information
Magic Touch Mechanical provides fireplace remodel and modernization packages to homeowners in the Phoenix, AZ Metro Area & surrounding cities. See if you're in our Service Area.
The Gas Fireplace Hidden Burner can be installed in most natural vented gas fireplaces utilizing either natural gas or propane (please specify your fuel source when scheduling). All fireplaces require inspection by one of our qualified technicians prior to ordering for your safety and protection.