Packaged Units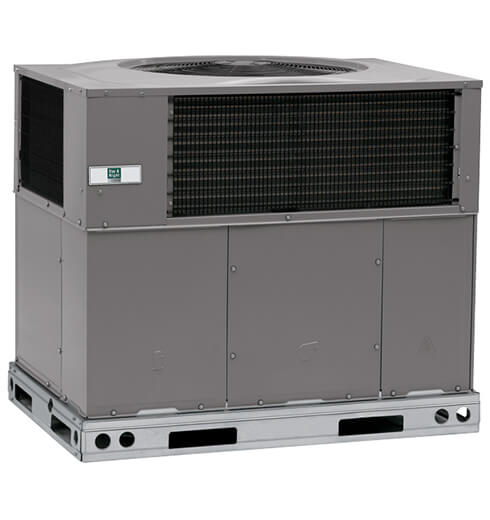 Compressor Type

Two-Stage

Efficiency Rating

up to 15.5 SEER

Sound Rating

as low as 68dB
Day and Night
Day & Night PHR5 Package Heat Pump
Day and Night 

Deluxe

 15 PHR5
The Day & Night brand is manufactured by the same company that builds Carrier air conditioning and heating equipment. Here at Magic Touch Mechanical in Mesa, AZ., we initially installed this brand for our clients with manufactured homes.
Day & Night packaged heat pumps, gas-packs, and down-flow split systems work exceptionally well with handling smaller ducts found in these homes. After seeing the durability and reliability of this brand, we decided to offer the complete line.
The Day and Night Deluxe 15 PHR5 Packaged Heat Pump is no exception. It has earned it's spot amongst some of the more well known brand package units we sell like Lennox and Trane.
Day and Night Deluxe 15 PHR5 Packaged Heat Pump Efficiency
SEER (Seasonal Energy Efficiency Ratio) ratings as high as 15.50
HSPF (Heating Season Performance Factor) ratings as high as 8.50
EER (Energy Efficiency Ratio) ratings as high as 12.00 EER
The Day & Night Deluxe 15 PHR5 Constant Comfort Packaged Heat Pump offers moderately high efficiency ratings for a package unit. The highest efficiency models currently on the market in this category top out at 16 SEER.
Two-Stage Cooling
It's no secret that we are big fans to dual-stage heat pumps. The Magic Touch Mechanical offices are covered with awards for installing more of them than any other AC company in Phoenix, AZ. We're fans because they just make good sense.
Single-speed units which use 100% of their power no matter the temperature. Two-stage heat pumps have a high and low speed which means better comfort and efficiency. We practice what we preach at Magic Touch and have 2-speed heat pumps on our offices and homes.
Two-Stage Heating
Most people are surprised to learn that a heat pump is really just air conditioning in reverse when heating. In fact, the one component that makes a heat pump a heat pump is called a reversing valve. This valve literally reverses the flow of refrigerant.
Since the compressor in this unit is the actual 2-speed component that makes "two-stages" possible, it has two speeds in heating as well.
Day and Night Deluxe 15 PHR5 Heat Pump Sound Levels
Day & Night engineers got the quiet part down to a science with the Deluxe 15 PHR5. This model operates as low as 68dB (decibels). That rating earns this model best-in-class status even among the premium name brands.
Day & Night Deluxe 15 PHR5 Features
The competition would be foolish to disregard the Day and Night Deluxe 15 PHR5. They don't call it the Constant Comfort Deluxe for no reason. Features include:
A two-stage scroll compressor that provides 2-speeds in both heating & cooling
An efficient multi-speed ECM blower motor. ECM stands for an "electronically commutated motor" meaning the motor can vary its speeds using its electronic controls.
An electronic reversing valve control to shift from heating to cooling quietly.
Multiple safety devices protecting critical components if a problem is detected.
Can be utilized in both ground-mount and rooftop applications.
Day and Night Deluxe 15 PHR5 Warranty
The Day and Night Deluxe 15 PHR5 is backed by an industry leading factory warranty:
5-Year No Hassle Replacement Limited Warranty+
10-Year Parts Limited Warranty±+No Hassle Replacement Limited Warranty: If the compressor, coil or heat exchanger fails due to defect during the applicable No Hassle Replacement limited warranty time period, a one-time replacement with a comparable unit will be provided. Customer is responsible for labor, crane, and ancillary items needed for replacement.±10-Year Parts Limited Warranty: Timely registration required for 10-year parts limited warranty. Limited warranty period is 5 years if not registered within 90 days of installation.
When you choose Magic Touch Mechanical to install your new Day and Night Deluxe 15 PHR5 we will register your equipment for you! We provide air conditioner installation to the entire Phoenix, AZ metropolitan area and nearby cities.
Are You Interested in Day & Night Deluxe 15 PHR5 Installation?
Choosing a new cooling and heating system is a 10-15 year plus commitment (unless you choose the wrong installing company). We work in thousands of homes around the Phoenix valley each year and unfortunately see the discomfort, aggravation, and expense their owners deal with when the whole "system" was designed and installed improperly.
Aside from things like free maintenance, an ACCA approved Manual J load calculation, optimized airflow design, and more, there are many things that set a Magic Touch Mechanical installation apart from the others: What's Included With This Installation?
Schedule a Free home evaluation & system design and compare units & prices side-by-side.
Other Products to Consider
Trane XL16c
Lennox LRP16HP