Gas Fireplaces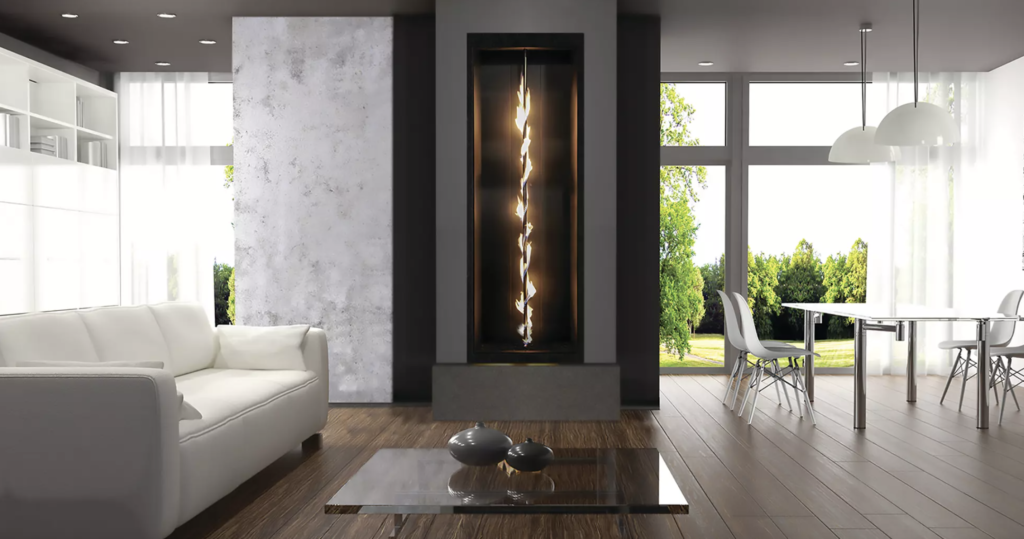 Custom Built Gas Fireplaces
Custom Built Gas Fireplaces – Commercial & Residential
We mean it, you can have your custom gas fireplace built in any shape, size, or design! Using advanced burner technology, your custom built gas fireplace can even be installed vertically up the wall.
Does your dream fire"space" include a fire "island" in the middle of the room? We'll build you a fire island in the middle of the room!

Do you want the grandest fireplace in Phoenix for your hotel lobby that's 100 feet long? We'll build you the grandest fireplace in Phoenix for your hotel lobby that's 100′ long!

Curved glass, no glass – open hearth, smoked glass, round, rectangular, vertical, horizontal, indoor/outdoor – see through, island, peninsula … yes, yes, yes. See where we're going with this?
Commercial Fireplaces – Indoor, Outdoor, and Indoor/Outdoor – See-Through
When you want to wow your guests, diners, visitors, or clients, a custom built gas fireplace will always do the job. There are buildings, lobbies, and restaurants, around the world known for their custom gas fireplace. How would you like your pictures of your business to be shared on Instagram, Facebook, and TikTok every day and viewed by millions?
Fireplaces are an attraction, a gathering place, a place to relax, and a place where people meet. They add ambiance day & night and frankly, make people feel good. Restaurants and bars use their seating around the fire as their 'reserved seating'. Why, because everyone wants to sit by the fire!
Cool-Touch Technology
One benefit of choosing a custom fireplace for your commercial space is safety. We can even incorporate cool-touch technology so you won't have to worry about one of your guests being injured.
Indoor, Outdoor, or Both
Not only can we build your custom gas fireplace as the centerpiece of your commercial indoor space, we can build one outside or both indoor & outdoor. Picture this, every passerby looking into your lobby through a see-through fireplace instead of a window. What if one side was smoked glass so the passerby saw only the warm glow of the fireplace inside – or visa-versa. Don't forget, we can also add cool-touch technology too!
Custom Built Gas Fireplaces in Residential Homes & Remodels
If you're remodeling your home or building a new custom home, now is the time to plan your custom built gas fireplace. There's a lot going on behind the walls with a production model gas fireplace install, but much more with custom built gas fireplaces. Keep in mind, every custom gas fireplace is built specifically for your home which can take some time. 
Things like gas lines, electrical work, ducting & venting, framing, and finishes, need to be meticulously planned and installed. Even the type of media inside the hearth must be planned ahead of time to assure engineers design a flawless, safe, and long-lasting fireplace. 
While your planning your remodel or new custom home build, contact us and let us know what your dream fire"space" looks like in your mind. We'll make your dreams a reality!
Heat Where You Want It & Not Where You Don't
Cool-touch technology isn't the only advanced feature available in modern gas fireplaces both homeowners and commercial clients alike appreciate. Many of the deficiencies of the hearths of yesteryear are literally a thing of the past.
Heat where you want it & not where your don't. Let's face it, here in Phoenix, AZ., we use out fireplaces for ambiance a lot more than we do for heating. With that in mind, fireplace manufacturers and contractors have developed ways to move the heat to other rooms or even outside. In many applications, we can incorporate fan-powered venting systems to move unwanted heat outside of the building. Or, we can use the heat generated by the fireplace heat other rooms or areas in the building.
Cool-Wall Technology – Protecting Your Television
Although we see it all the time, technically you're not supposed to hang your television directly above your fireplace. Most fireplace manufacturers even provide guidance on how far above the fireplace they recommend you mount your TV. Television placement guides differ based on how much heat the fireplace generates, if there is a mantle or not, even how deep the mantle is.
What if you don't want a fireplace mantle? What if there's not enough room above the fireplace to mount the TV higher? It's for these situations cool-wall technology emerged and provided the solution. Using cool wall technology, some of the heat generated by the fire can be vented to terminate above the television. You still benefit from heating the room with the fireplace without heating up the sensitive electronics in your television.
Home Automation, Wireless Switches, Thermostats, & Remote Controls
You're in control! Lighting your fireplace, LED backlights, color-changing fire glass, and more can all be controlled at the push of a button. In many designs we can even incorporate the ability to control the flames appearance in your custom gas fireplace. Thanks to home automation you can even control your fireplace with voice commands.
Think Outside the Box to Create Your Custom Gas Fireplace
From vertical flames that really burn sideways, to curved glass, to through-the-wall see-through fireplaces serving multiple areas – get creative! Todays custom gas fireplaces are limited only by your imagination and budget. If you can dream it, we can build it. 
The Fire Place, Your Fireplace Place! 
The Fire Place by Magic Touch has been providing 5-Star gas fireplace service in the Phoenix area for over 1/4 century! We're proud to be the top-rated fireplace service & installation company in Arizona based on online customer reviews. Check us out on Google, Angi, and the Better Business Bureau, and see for yourself. There's a reason over 3,000 customer reviews rate us 4.8 out of 5-Stars. Fireplaces are the gathering place, the showstopper, the pièce de résistance … we love creating them, building them, and hearing from our clients how much they love them!
Contact us to schedule your custom design quote!