HVAC Tax Credits 2018 – 2019
December 29, 2018
Are There HVAC Tax Credits for New AC & Heating Units in 2019?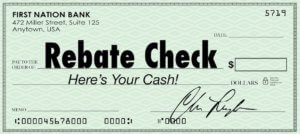 We receive a lot of calls from people asking if there are any HVAC tax credits for new AC units. If you're not already aware, HVAC stands for Heating, Ventilation, and Air Conditioning. HVAC Contractors like Magic Touch Mechanical typically just call ourselves AC Contractors since many people don't know what HVAC means.
HVAC Tax Credits Ended in 2017
Unfortunately for AC Contractors & homeowners alike, 2017 was the last year to qualify for HVAC tax credits. Homeowners who replaced their older AC units and furnaces in 2016 or 2017 could earn credits up to $300. New AC units installed on or after 1/1/2018 are not eligible for the HVAC tax credit.
How HVAC Tax Credits Work
First, a disclaimer: Our technicians at Magic Touch Mechanical are experts in the installation and repair service of central air & heating systems. We are not experts in tax credits! While we can tell you what AC/Heating units qualify for a tax credit, we can't tell you if you qualify. We recommend you leave the new AC unit installation to us, and the tax preparation to your CPA!
However, what we can say is; qualifying equipment was eligible for up to a $300 HVAC tax credit. If you had a tax liability of over $300 and purchased eligible equipment you could earn the credit.
What Qualified for the HVAC Tax Credit?
The HVAC tax credit implemented under the Obama administration was designed to encourage more energy efficient homes. Homeowners, earned the credit for choosing high efficiency AC's and furnaces over the minimum efficiency standard required by law.
The following types of equipment qualified for the HVAC tax credit in 2016/2017:
"Air to Air" Heat Pumps

Central Air Conditioners

Gas Boilers & Furnaces

Advanced Main Air Circulating Fan (Indoor Blower Motors)
SOURCE: Energy Star / US Department of Energy
HVAC Tax Credits vs HVAC Rebates
It's not all bad news for consumers who purchased in 2018 or plan to in 2019! HVAC Tax Credits and HVAC Rebates are two entirely different things. HVAC Rebates vary by state, utility provider, and even which contractor you choose.
For example, Magic Touch Mechanical is one of only 30 AC Companies qualified to offer rebates through the Home Performance with Energy Star Program. HPwES rebates can total in the thousands!Even better, it's an actual cash rebate, not a credit.
There are also utility company sponsored rebates in many areas. Using the Phoenix area as an example again, both SRP and APS offer new AC unit rebates. SRP customers can get cash rebates as much as $800 per unit (up to 5 units per household).
PRO TIP: Unlike the HVAC tax credits, most utility company AC rebates require using an approved contractor. Make sure you hire a qualified contractor approved by your power company to qualify for HVAC rebates!
Of course, if you live within 35-miles of Mesa, AZ., just call Magic Touch! Not only are we qualified contractors for APS and SRP AC rebate programs' you can "double-stack" HPwES rebates on top!
HVAC Manufacturer / Factory Rebates
Don't forget about new AC unit manufacturer rebates! These rebates vary by equipment type and time of year, however they can be substantial. In 2018, Magic Touch Mechanical helped Arizona homeowners get over $300,000 in factory cash rebates!
We expect to process even more consumer rebates in 2019. Thanks to our partnership with top brands like Trane, Lennox, Mitsubishi, and Bosch we can offer rebates throughout the year!
Get Your New AC Unit Rebates
If you'd like to find out if your home qualifies for HPwES rebates by scheduling a home energy audit today! Not interested in your whole home but looking to find out about what HVAC Rebates you can get? Schedule a free site visit and quote for Central AC replacement today!