How to Upgrade Your Gas Fireplace
October 10, 2022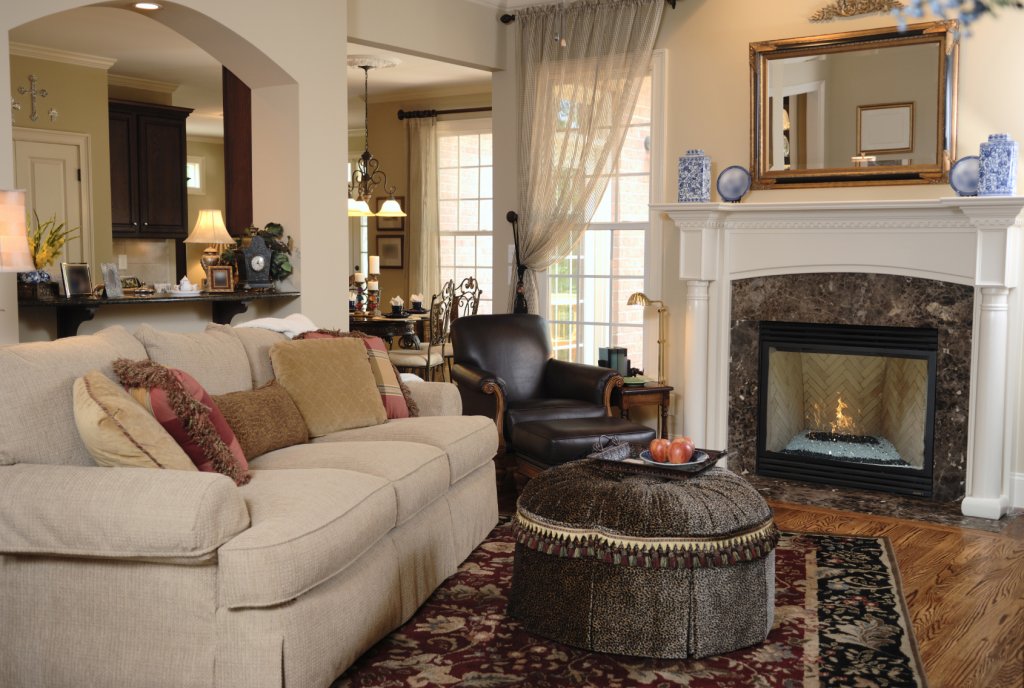 There are many ways to upgrade your gas fireplace for convenience, beauty, functionality, safety, or all the above. Here are a few a few of the most popular upgrades with The Fire Place by Magic Touch clients in the Phoenix area.
The Fire Place by Magic Touch is a division of Magic Touch Mechanical, Inc. 
$60 OFF Fireplace Cleaning & Maintenance 
Adding a Switch to Light Your Gas Fireplace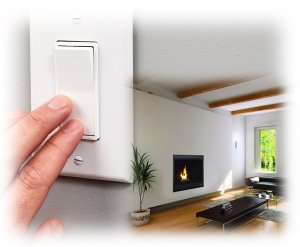 Once you've owned a hearth that lights & turns off with the flip of a switch, you'll never look back! Adding a switch to light your gas fireplace provides the feeling of instant gratification. Aside from the obvious convenience of this upgrade to your gas fireplace – it's much safer than lighting with a matchstick.
Many people are intimidated by lighting any gas appliance by hand using a match or lighter, and rightfully so. The "whoosh" of combustible gas catching fire can be a butt-puckering and eyebrow shortening experience! There's a reason this is the #1 request we get from clients looking to upgrade their gas fireplace.
Upgrade Your Gas Fireplace with a New Gas Log Set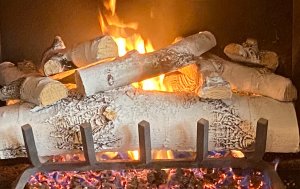 When I purchased my new home in Gold Canyon, AZ a few years ago the gas fireplace worked fine. However, it had two major flaws – it was dirty and ugly! The gas log set it came with was burnt and stained from the logs being placed in the wrong position. Even worse though, the logs looked fake and cheap.
It just so happens I know a guy (me), so I cleaned it up & installed a new log set. I went with a very attractive and natural looking white birch log set and surrounded it with glowing embers. Now when the hearth isn't on, it looks clean and crisp with the appearance of fresh wood inside. Thanks to proper log placement the white stays white and it looks like a real campfire when it's on.
Fire Glass, Stainless Pans & Other Modern Looks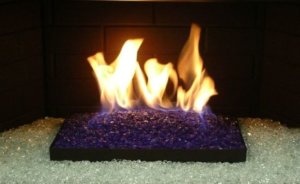 Some homes and décor require a more modern looking fireplace where gas logs look out of place. This is especially true in homes that have been remodeled or furnished with more modern elements. For these homes, The Fire Place by Magic Touch clients often choose one of our "modernization" packages.
The options for fireplace modernization are practically limitless now, colors & configurations are limited only by imagination! Do you want flames to come from mirrored purple rocks covering a hidden burner? You got it! How about a gas fireplace with a raised stainless pan filled with glass or stones? We can do it! Even flames appearing through a layer or pile of river rock is a possibility!
Upgrade Your Gas Fireplace with a Remote Control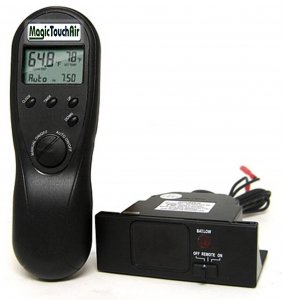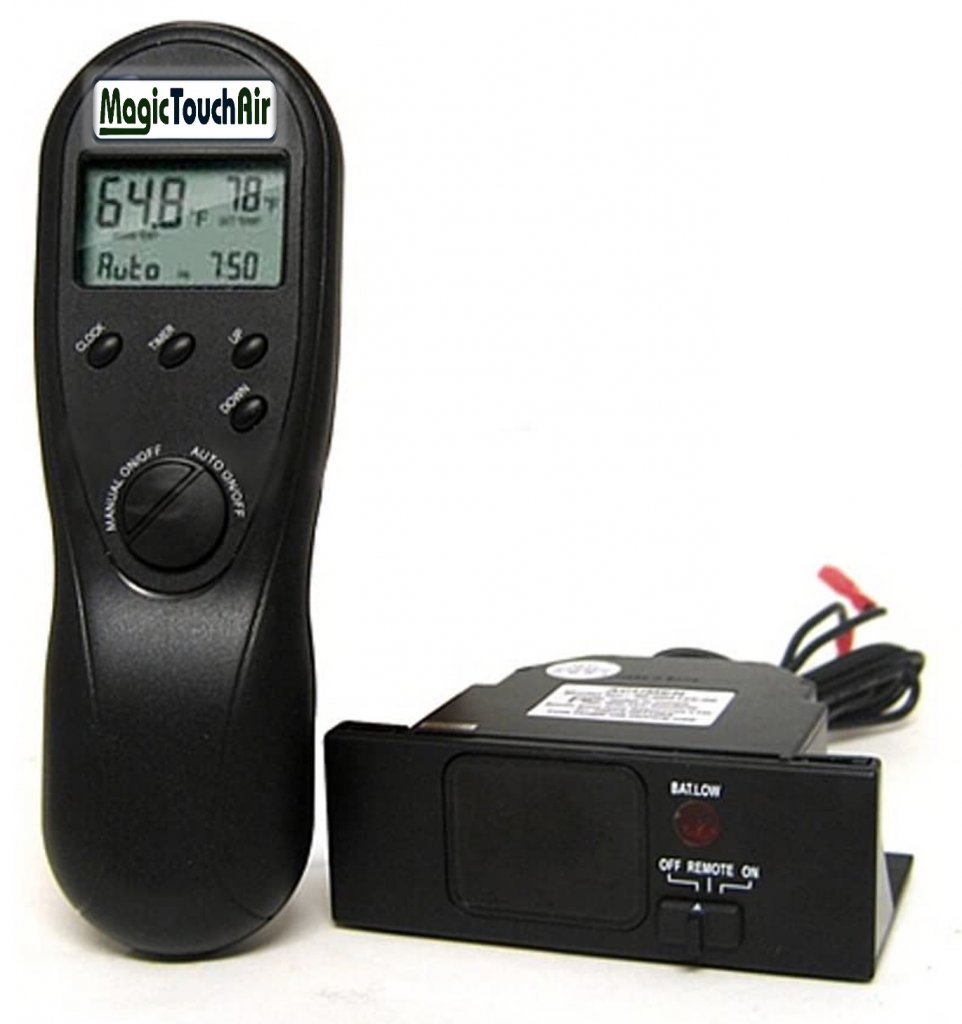 This isn't your grandfather's "clicker" for the television. Forget using a wall switch to turn your fireplace on & off. In fact, forget being limited to just on & off! What if I told you, you could adjust the flame height and heat output of your hearth by remote control? Well, sit down on that couch in front of you and let me hand you the remote!
The Fire Place by Magic Touch expert fireplace service technicians install fireplace remote controls all the time. When you choose to upgrade your gas fireplace with a remote control you can add functionality you never had before – variable flame!
$60 OFF Fireplace Cleaning & Maintenance 
You Can Update Your Outdoor Fireplace, Fire Bowl, and Fire Pit Too!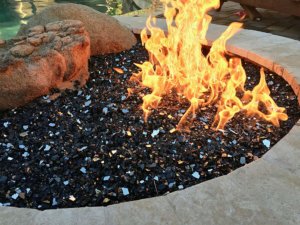 When you live near Phoenix, AZ you can chill outdoors by a gas fire pit all winter long! It's been about 30-years since I moved out of NYC and traded my snow shovel for a patio ceiling fan. These days, I spend many evenings in the back yard with a drink and a smile next to the outdoor gas fire pit.
All the ways to upgrade your gas fireplace mentioned above and more can be applied to a fire pit also. Outdoor gas fire pits burn clean and efficient, and are much more convenient than wood-burning pits. Not to mention the fact that your wardrobe won't smell like you just returned from a camping trip!
Upgrade Your Gas Fireplace or Fire Pit Near Phoenix, AZ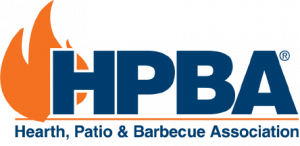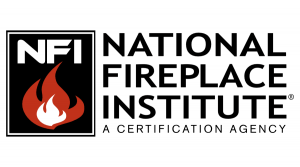 I founded Magic Touch Mechanical and The Fireplace by Magic Touch over 25 years ago. In that time, we've become one of the most respected HVAC & Fireplace repair service companies in all of Arizona. Literally thousands of clients have written 5-Star reviews about their experience with us upgrading or repairing their gas fireplaces and fire pits. The same thing that's prompted our clients to write such great reviews, is the same reason we've always had an A+ rating with the BBB – unparalleled service!
We're located in Mesa, AZ, and service the entire East & West Valley and even some outlying cities. From Chandler to Cave Creek, Scottsdale to Gold Canyon – even Fountain Hills & Queen Creek!
$60 OFF Fireplace Cleaning & Maintenance