Home Warranty Companies and AC Units
July 20, 2023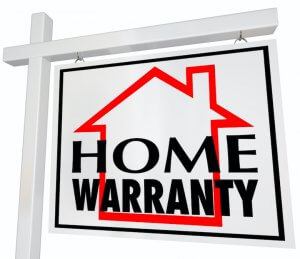 What's the deal with home warranty companies and AC units? Is the cost of a home warranty plan worth it?
I've been asked "Should I buy a home warranty plan to cover my AC Unit?" many times over the years. More recently the question popped up on a Facebook group for people who live in Chandler, AZ. The post got literally hundreds of comments. Since my articles are typically based on questions we hear all the time, it was clear to me this was something I should post about.
Home Warranty Companies and AC Coverage
First things first; I want to establish that all home warranty companies are not created equal. The same way all air conditioning contractors are not created equal.
This article is not intended as a blanket-statement that home warranty companies in general are good or bad. I've talked to people over the years that are extremely satisfied with their home warranty company. Others believe they are owned and run by the devil himself! Unfortunately, many more people seem to feel the latter than the former.
This article reflects my experience with multiple home warranty companies as:
An air conditioning service technician prior to starting my own HVAC Company.
The owner of an HVAC Company who (at one time) worked for the home warranty companies.
Feedback from thousands of home warranty company customers over the last 30-years.
Lastly, this article is strictly pertaining to your home's central air conditioning and heating system(s). And whether or not it's worth purchasing home warranty coverage for your central air system. I'm not going to cover other appliances, electrical, or plumbing in this article. However, I can share that home warranty coverage may be beneficial on some of those items. You just may not like the hassle associated with making it worthwhile.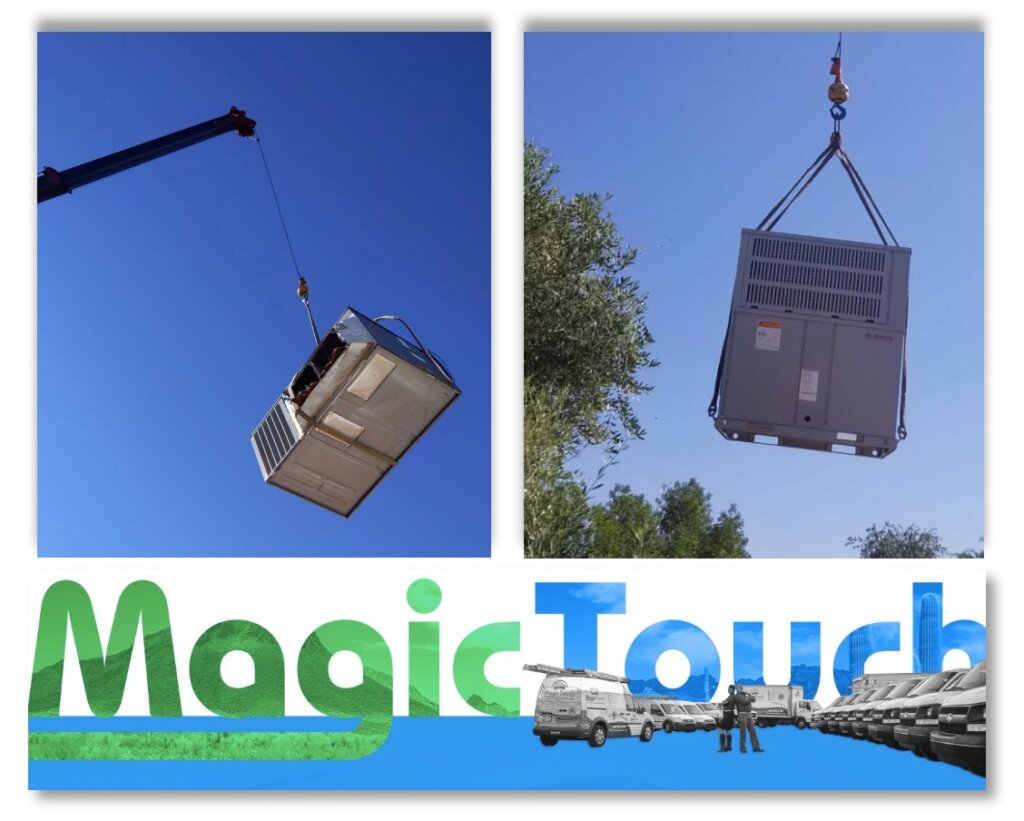 My experience as a service technician working for other AC companies in Phoenix 
…prior to starting Magic Touch Mechanical 
Homeowners were usually thoroughly annoyed by the time I arrived for the first time. Often they had been waiting days or even weeks to get an appointment in the summertime. This is because home warranty work is low priority to an air conditioning company…their customers will always come first. Our customers would typically get same day service…but not home warranty customers.
Often, I would find out I was there as a 2nd opinion or "call-back". Sometimes the last tech didn't fix it right the first time. Other times the home warranty company authorized only the "Band-Aid" repair. This is why most established air conditioning companies refuse to work with home warranty companies (discussed below). As a result, often their "vendors" aren't exactly the cream-of-the-crop. In the case of the Band-Aid authorization, the warranty company refuses to pay for what's really needed.
You Can't Fix a Knife Wound With a Band-Aid!
Band-Aid Repairs: Many times, AC components fail because of a bigger problem. Home warranty companies want the cheapest fix, not the long-term fix. In fact, even if a technician is on the phone with them telling them "___ part needs to be repaired so this won't happen again", the HWC will often deny the "preventative" repair. It's "preventative" therefore "not covered". HW Companies only cover components that have failed, not components that are failing.
Cheap parts: Many warranty companies have relationships with national parts suppliers. Usually they want to provide the parts used for the repairs in an effort to reduce their costs. The problem is, they typically buy the cheapest part they can get…parts a technician would not put in his own AC unit. We all know the saying – you get what you pay for.
Denials: There's nothing worse than explaining to an already frustrated homeowner that the HWC denied their claim. Especially one who waited for days to finally get an air conditioning technician to their home in the first place! The list of reasons these companies have to justify denying a claim is long (and wrong in my opinion).
Repair vs. Replace: There are conditions where repair is just impractical -even foolish. If dealing directly with the customer, my advice as a technician would be to replace the equipment for improved comfort, efficiency, and plain common sense. The home warranty company however will only replace a unit that is unrepairable (very rarely is a unit unrepairable). Even when deemed unrepairable, they provide the cheapest, least efficient "pieces" of new equipment, not complete new "systems".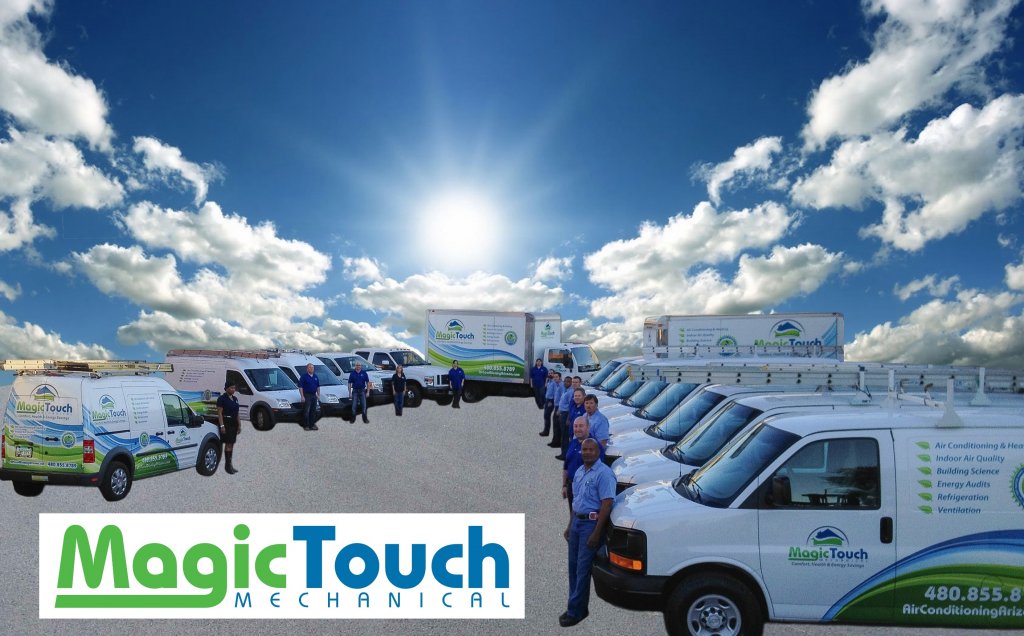 My experience as the owner of a HVAC Company in Mesa, AZ
…who once was a vendor for multiple home warranty companies.
Magic Touch Mechanical was a vendor for six home warranty companies for our first few years in business. These companies can be a great source of business for a young company with a small advertising budget. The objective for a business owner being; to meet new customers, wow them with great customer service and convert them into a long-time client.
After several years of running hundreds of service-calls for the home warranty companies I made the decision to stop. Here's why:
Contractors are "measured" not by their success rate, customer feedback, or skill-set, but by "lowest average invoice". This is not speculation on my part, I was actually told this by a home warranty company representative. In other words, those who are willing to make the "Band-Aid" repair, find reasons why coverage is not applicable (so the homeowner pays for the repair not the warranty company), etc. are rewarded with more calls. Obviously, this puts the policyholder at a huge disadvantage, but makes the warranty company shareholders very happy.
Very low margin, pre-determined, diagnosis and repair payment rates. Because the contractor knows he is working for very low margins, he has to make up for it with speed. We've all heard the old saying, haste makes waste. While some contractors might be willing to cut corners to finish fast and move on to the next job, I was not willing to put my name on work like that. As a result, I often lost money on home warranty jobs.
A/C Not Working? Hurry Up and Wait!
Long phone hold times for approvals. A common complaint in online reviews about home warranty companies are contractor "no shows". Contractors know when booking a HWC call, they'll be on hold for a long time to get repair approval. The disadvantage to the policyholder is they are frequently "bumped" if a "better call" comes in. The disadvantage to the next contractor who got the call, was arriving to a now very frustrated homeowner.
Re-negotiation. The final straw for me personally was: After waiting over 90 days to get paid for services rendered (from one of the most well know warranty companies) – receiving a call from one of the head honcho's wanting to "renegotiate". I had yet to receive payment on over $10,000 in past due billing for work that was authorized and completed. He told me if we "renegotiated what they owed me" he would  "be able to get you paid quicker". You did not misread that, he actually told me if I was willing to accept less money than they owed me (which was already overdue), he could "get me paid quicker".
You May Not Be Happy With the AC Company Your Home Warranty Company Sends
The reason the points above matter to the policyholder is this: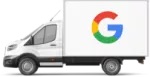 Take a company like Magic Touch Mechanical, we are very highly rated everywhere you look. A+ BBB rating, A on Angi (the highest rated AC Company in Arizona on the list) , 4.8-Stars on Google, etc. We have highly-trained service technicians and installers, complaint-free licenses with the AZ Registrar of Contractors for decades, etc.
You're not going to get "Magic Touch" when you have a problem with your AC if you go through a home warranty company. However you'll often get same day service if you call us directly – even in the middle of summer.
I'm not saying every contractor that works for home warranty companies are bad. Some are probably great – we are, and we worked for them at one time. But like Clint Eastwood famously said; Do you feel lucky? Are you willing to take the chance of not knowing what you get until they get there? Even if  you do know the company, and they're reputable, do you really think they're sending one of their best? Remember it's likely their lowest profit margin call on the schedule that day!
My Experience as a Service Technician and AC Company Owner with Home Warranty Companies
…and feedback from thousands of home warranty company customers over the last 30-years
26+ years later, many of our clients were people I originally met through a call from a home warranty company. Most were at their wits end with their home warranty company when we met them. They were so happy to finally get good service. they became Magic Touch customers after dropping the HWC.
I've owned, or worked for an HVAC Company for the past thirty years. In that time, out of thousands of home warranty customers I've met with, I would say 75-80% expressed dissatisfaction with their warranty company.
RECOMMENDATIONS
Thinking of "covering yourself" in the event of a catastrophic failure of your HVAC equipment? Think you'll be covered for a whole new central air system? You're probably in for more frustration and disappointment than you bargained for.
Find a good HVAC contractor to provide your maintenance and minor repairs as necessary. When replacement time comes, you'll get to choose the right system for you, your budget, and your needs – instead of a cheap-o, makeshift, budget unit.
If you're nervous because you're not sure how much a new central air conditioning system cost, read this article for your answer!
The Plug!
Are you looking for a reliable air conditioning company with a great reputation, skilled technicians, who is trustworthy near Phoenix? Contact Magic Touch Mechanical – one of the top rated AC companies in the Phoenix area for over 1/4 century! We provide air conditioning service, repair, and install in Phoenix, Mesa, Tempe, Chandler, Gilbert, Sun Lakes, Scottsdale, Fountain Hills, Gold Canyon, & Apache Junction. We also serve the entire West Valley including, Glendale, Peoria, Sun City, Avondale, Anthem, and nearby cities 7-days a week!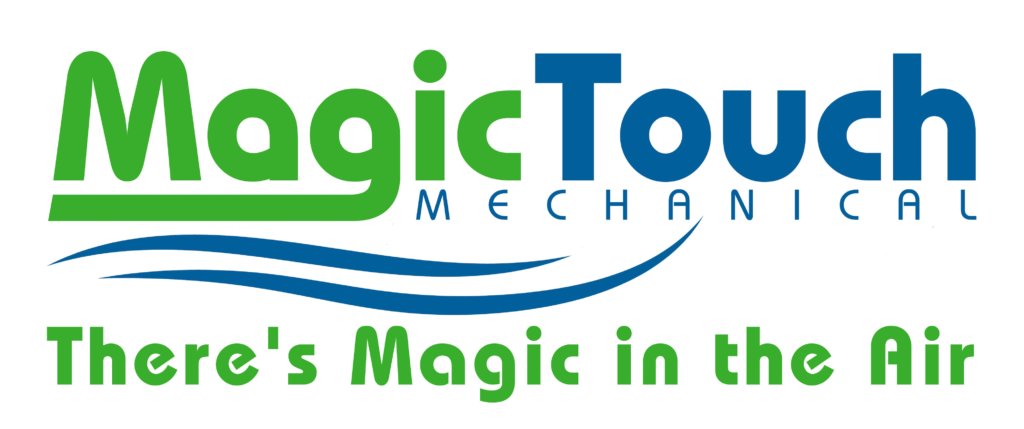 Fireplaces & Air Since 1997. There's Magic in the Air!